One-door Biedermeier cabinet
Nr. 1382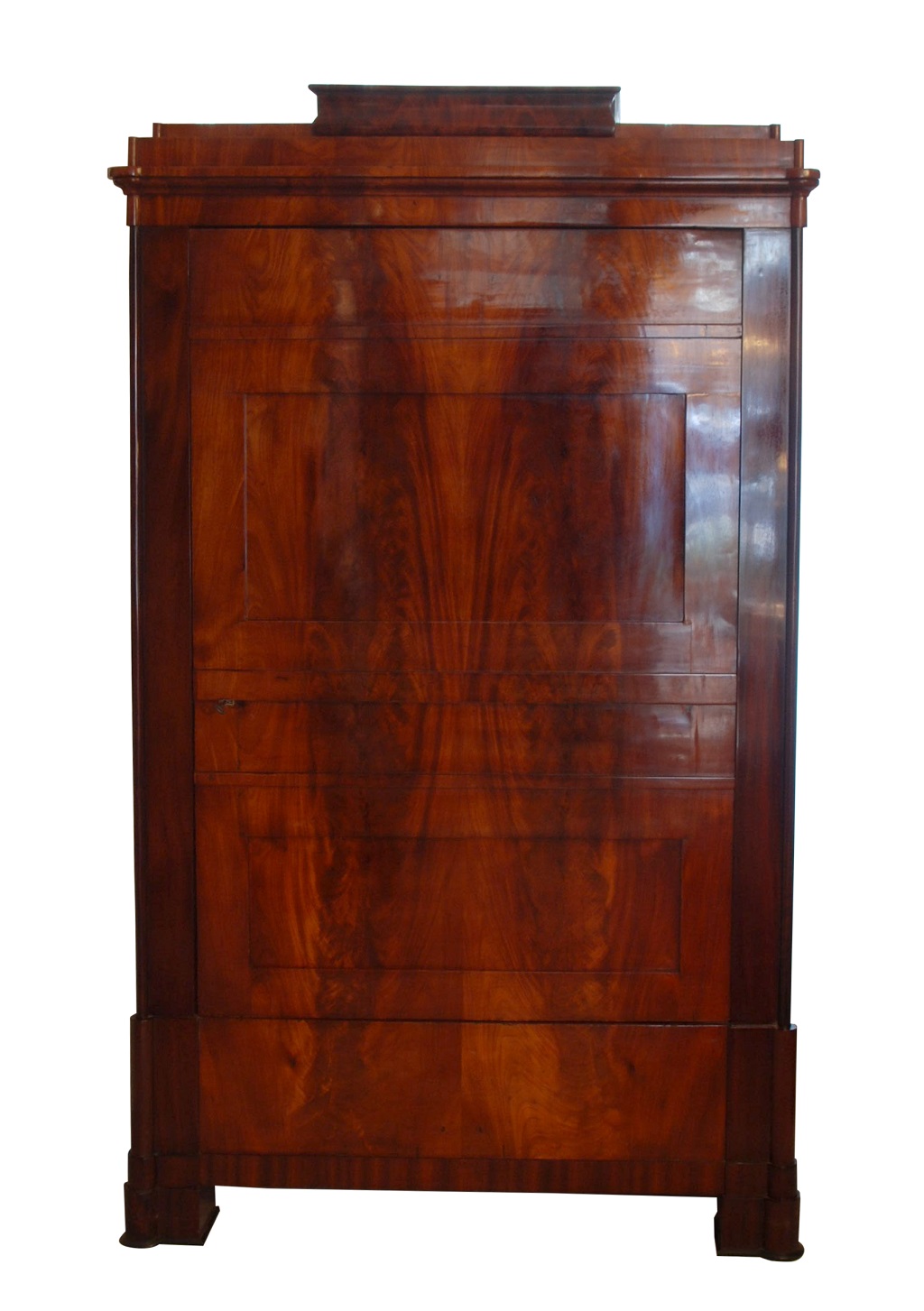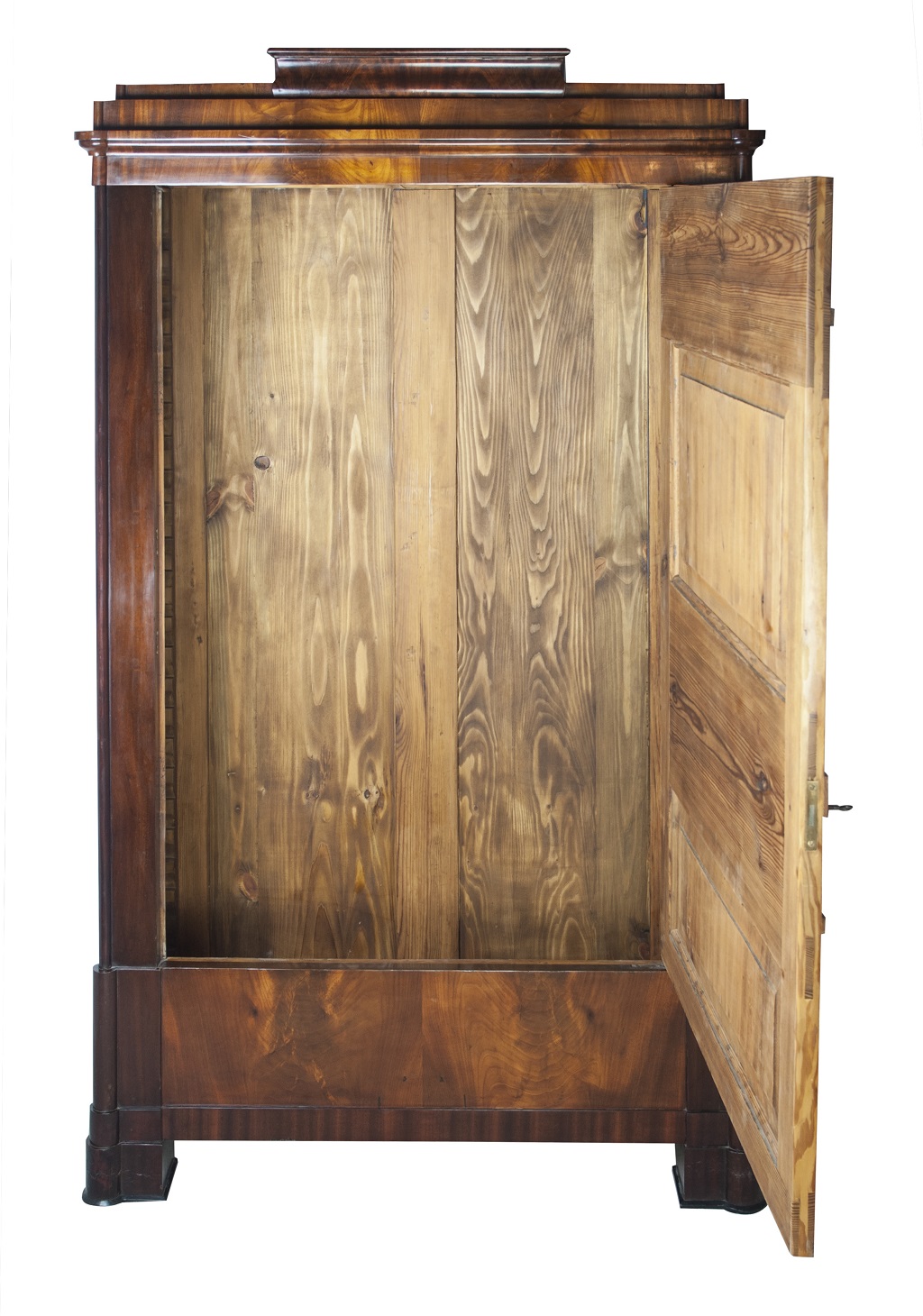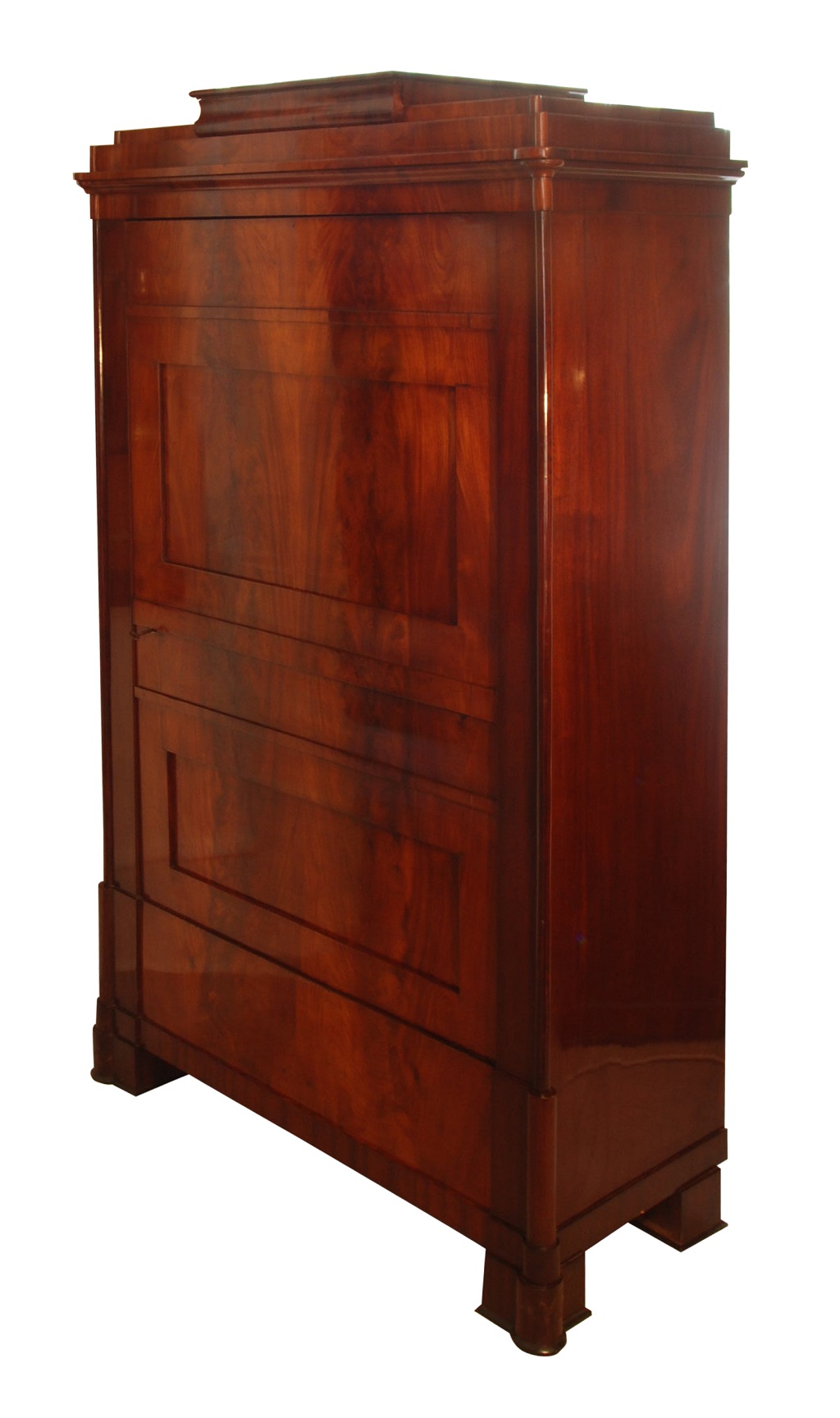 One-door Biedermeier cabinet
Berlin around 1820.
Mahogany veneered on softwood body. Hidden head drawer.
Tectonically articulated front.
Height: 173 cm
Width: 103.5 cm
Depth: 48.5 cm
Inside: 39 cm
One-door Biedermeier cabinet
A single-door laundry cabinet is a Biedermeier-style cabinet with one door, mainly used for storing laundry. The Biedermeier style was an artistic movement popular in Germany and Austria in the late 18th and early 19th centuries.
A typical Biedermeier laundry cabinet was made of wood and had a rectangular shape. It typically had one door that could be locked with a key to keep the laundry secure. The cabinet also had shelves and drawers to organize the laundry.
Biedermeier furniture was known for its clean lines, simple elegance, and the use of high-quality materials. A single-door Biedermeier laundry cabinet would be no exception and would typically be made of oak, mahogany, or cherry wood.
This particular single-door laundry cabinet comes from Berlin and was made around 1820. It is veneered with mahogany on a softwood body with a hidden head drawer and a tectonically structured front.
Today, antique laundry cabinets can be found in specialized furniture stores or online auction platforms but they can be expensive as they are considered collector's items.
Biedermeier at RSA Wiesbaden
You can find a wide selection of Biedermeier furniture and decorative art pieces.
Regine Schmitz-Avila – your Biedermeier specialist for cabinets, tables, and chests.