Biedermeier sewing table
Nr. 913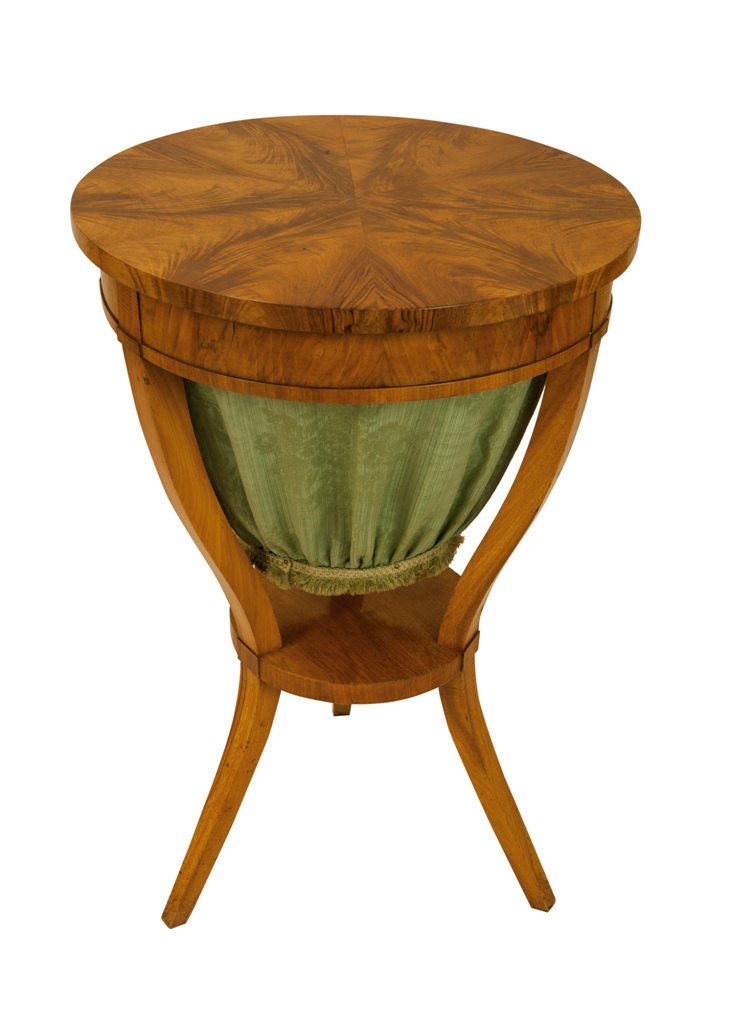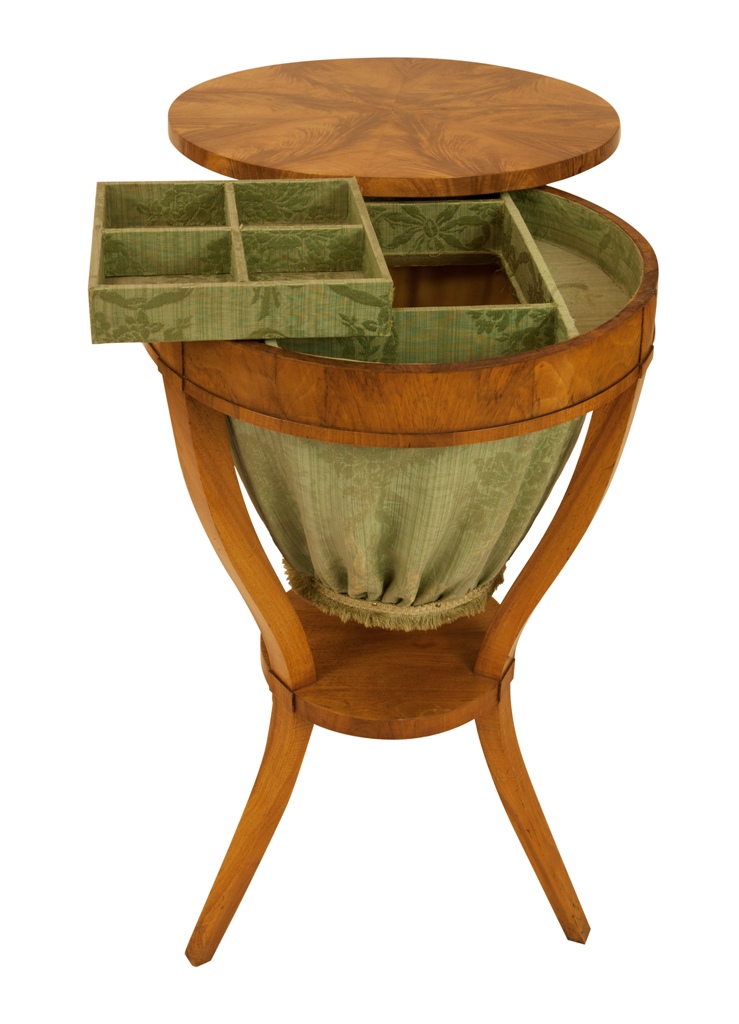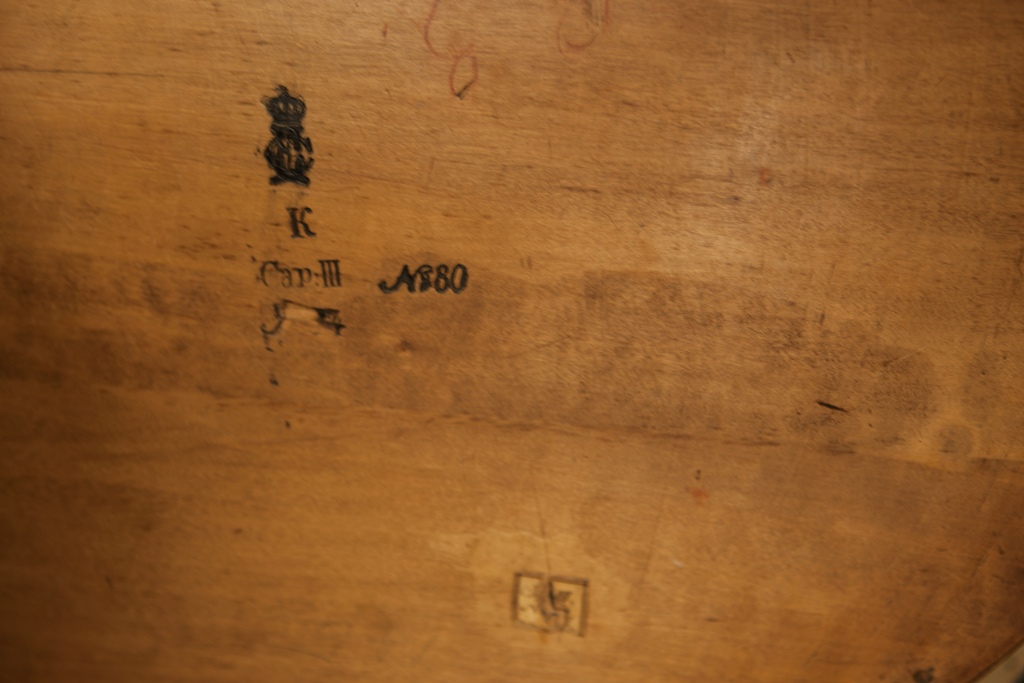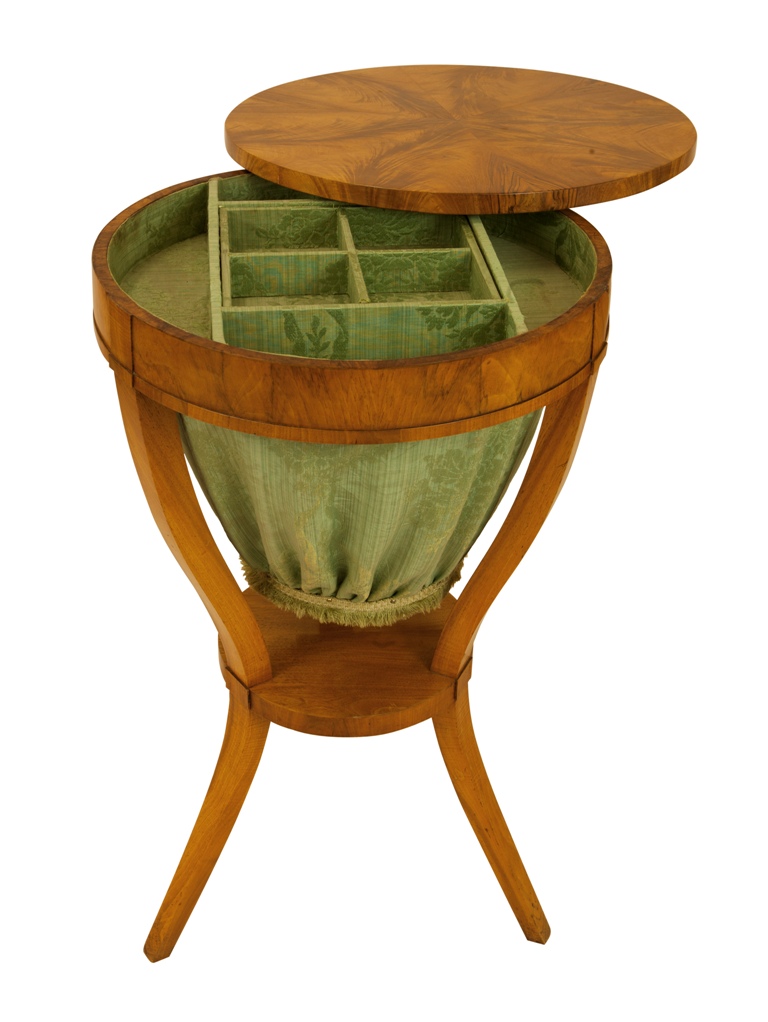 Biedermeier sewing table from the former property of Duke Ernst of Coburg to 1820th.
Light walnut veneer on softwood corpus.
The top plate is pivoted to the side. Inner life in the form of removable insert with compartments.
Fire Temple; Crowned "E" K Cap. VIII No.
Provenance: Duke Ernst of Coburg
Beautiful patina.
Height: 75 cm (29,53 inches) Diameter: 48 cm (18,9 inches)
Biedermeier sewing table
A Biedermeier sewing table is a piece of furniture that was made in the Biedermeier style. The Biedermeier style was a design movement in Germany and Austria between 1815 and 1848, characterized by simple and clean forms, muted colors, and solid craftsmanship.
A sewing table is typically a small table used for sewing or needlework. It often has a drawer or several drawers for storing sewing supplies or other crafting materials. The design is usually simple and functional, elegant and appealing.
This Biedermeier sewing table from around 1820 comes from the former possession of Duke Ernst of Coburg. Light walnut veneer on softwood corpus and the top plate can be swiveled to the side. Interior in the form of removable inserts with compartments.
Biedermeier tables are made of cherry, walnut, and oak wood. They can also be decorated with fine details such as inlays or carvings. Nowadays, sewing tables are highly sought after by collectors and can be sold at high prices.
Biedermeier at RSA Wiesbaden
You can find a wide selection of Biedermeier furniture and decorative art pieces.
Regine Schmitz-Avila – your Biedermeier specialist for cabinets, tables, and chests.