Art Déco ceiling lamp
Nr. 2251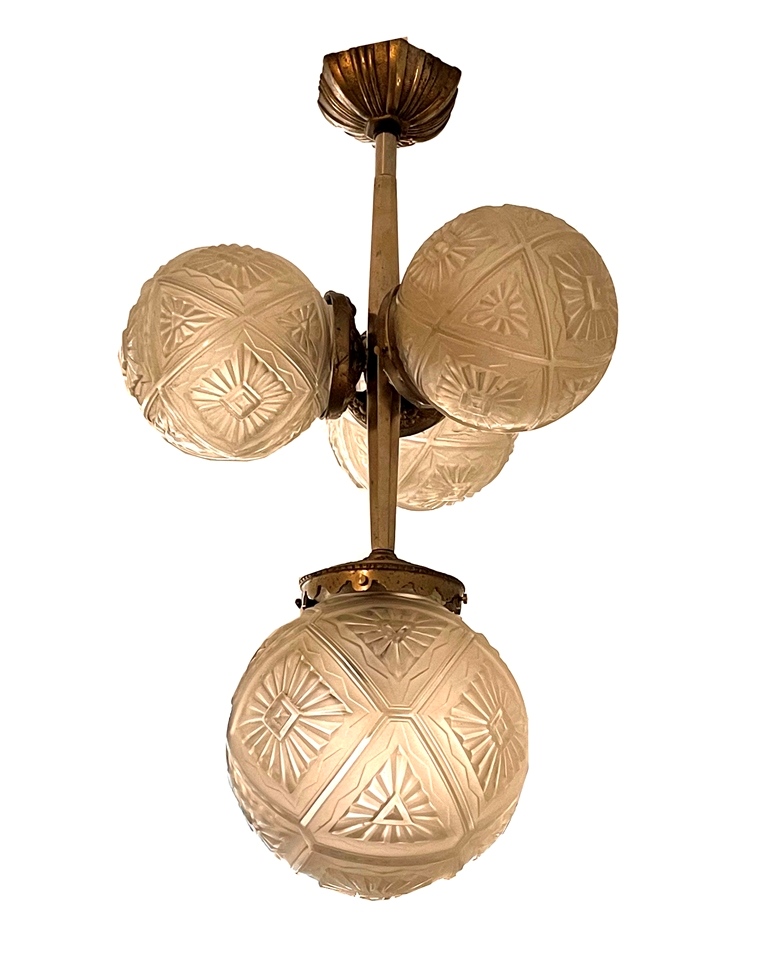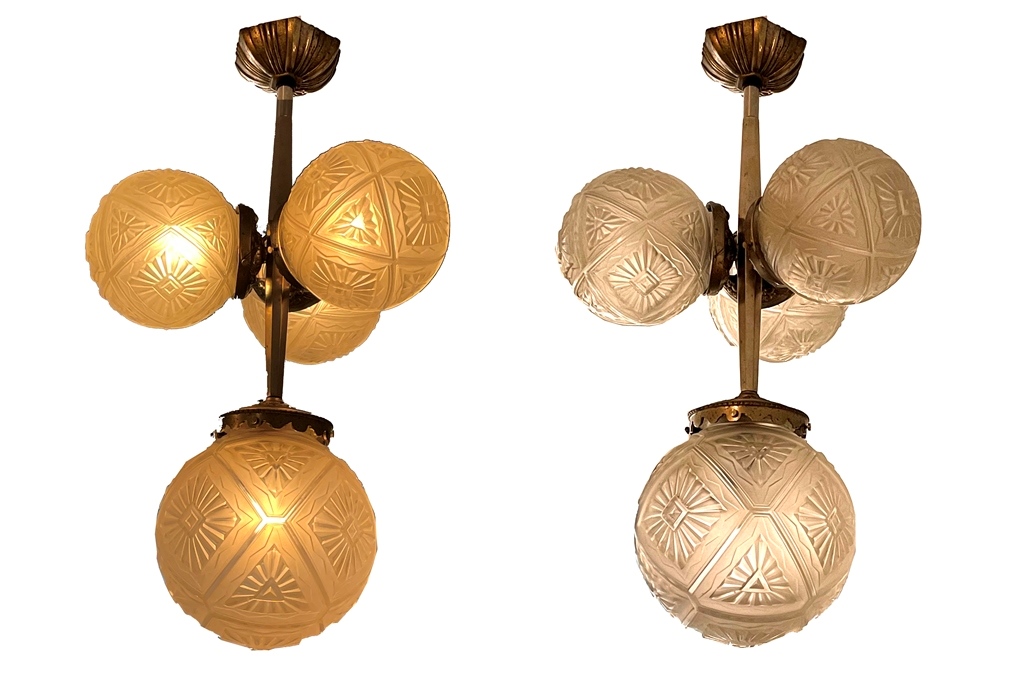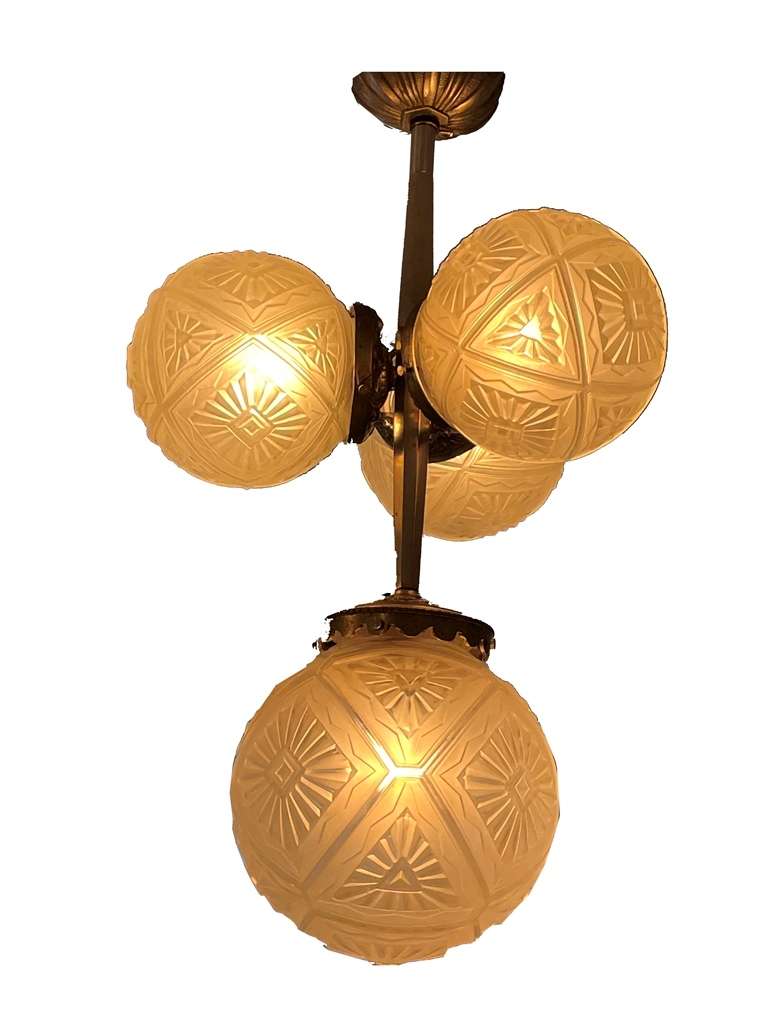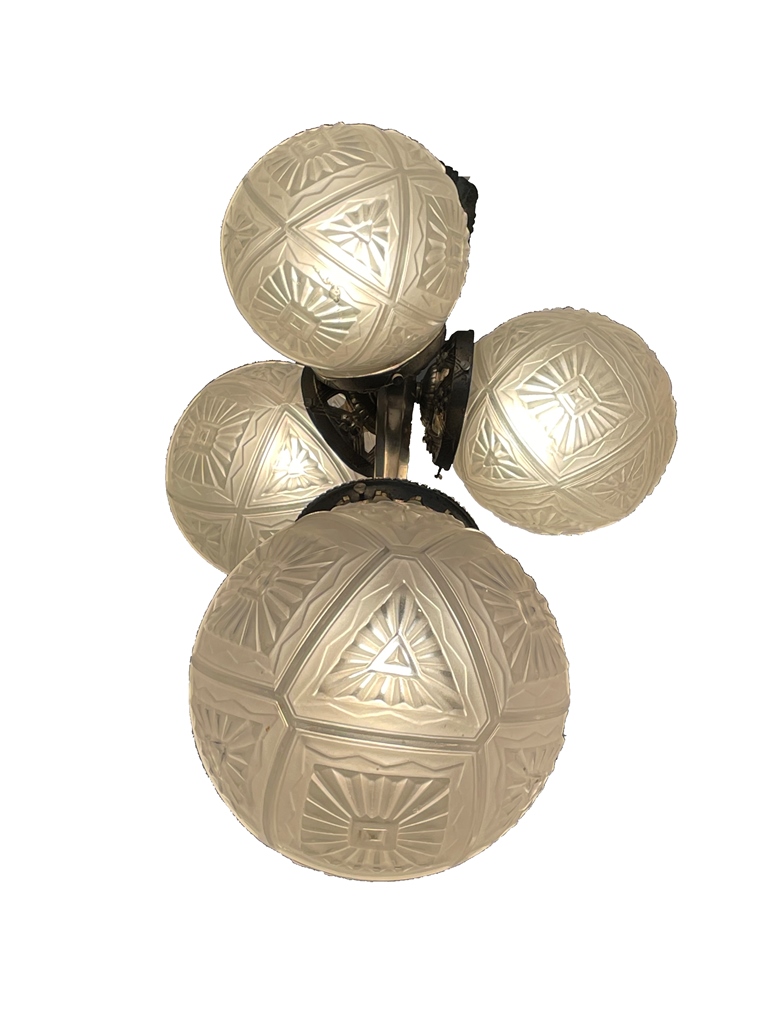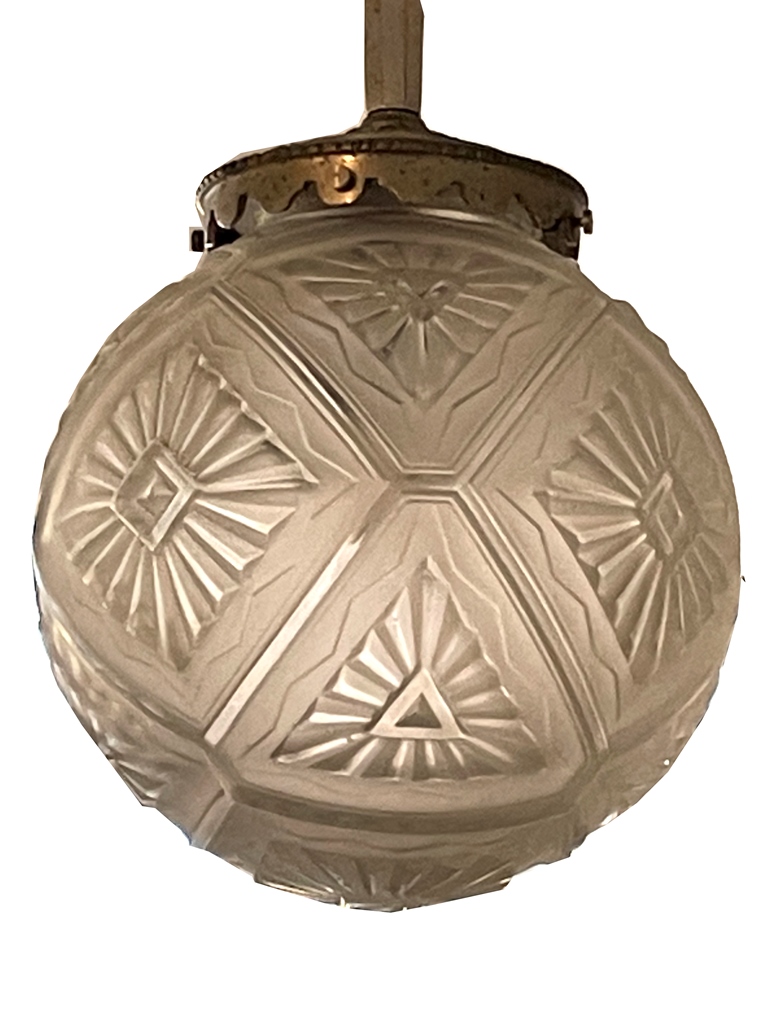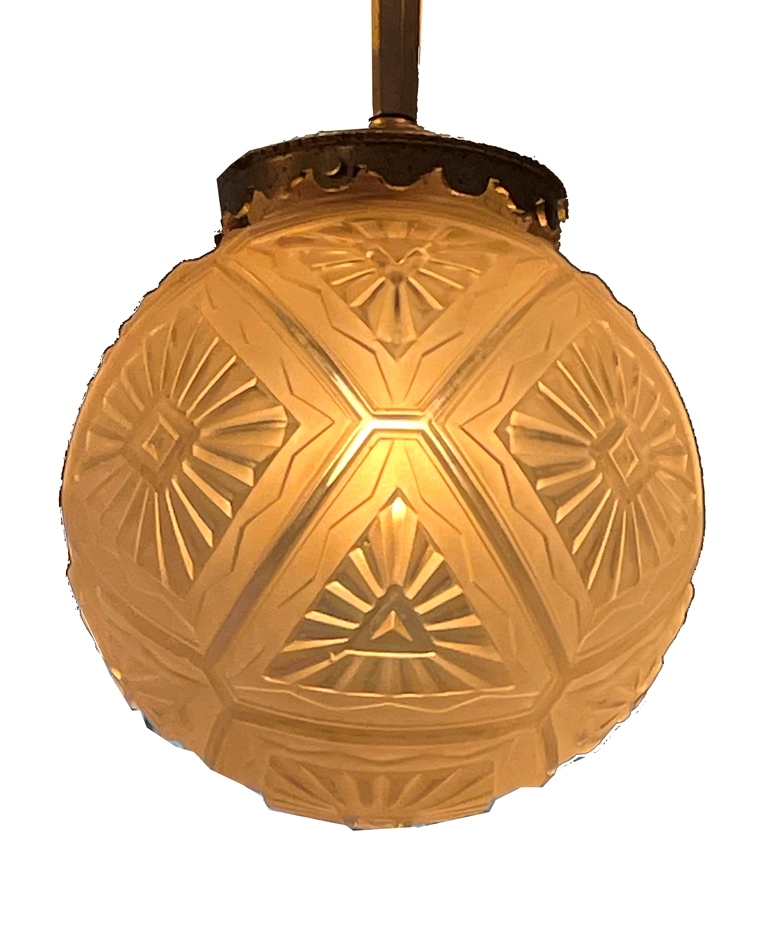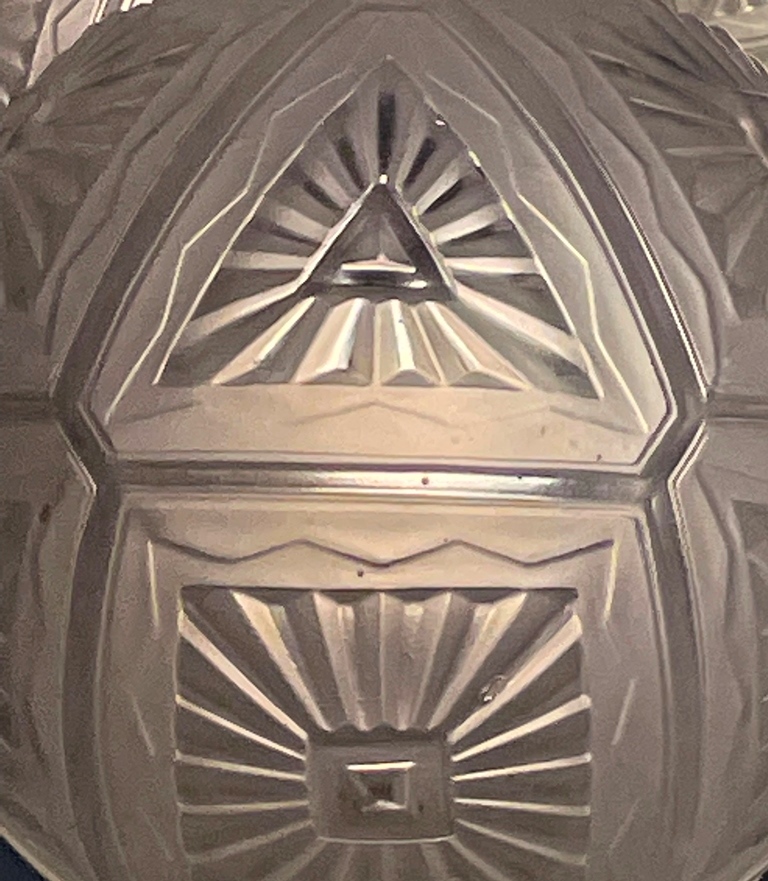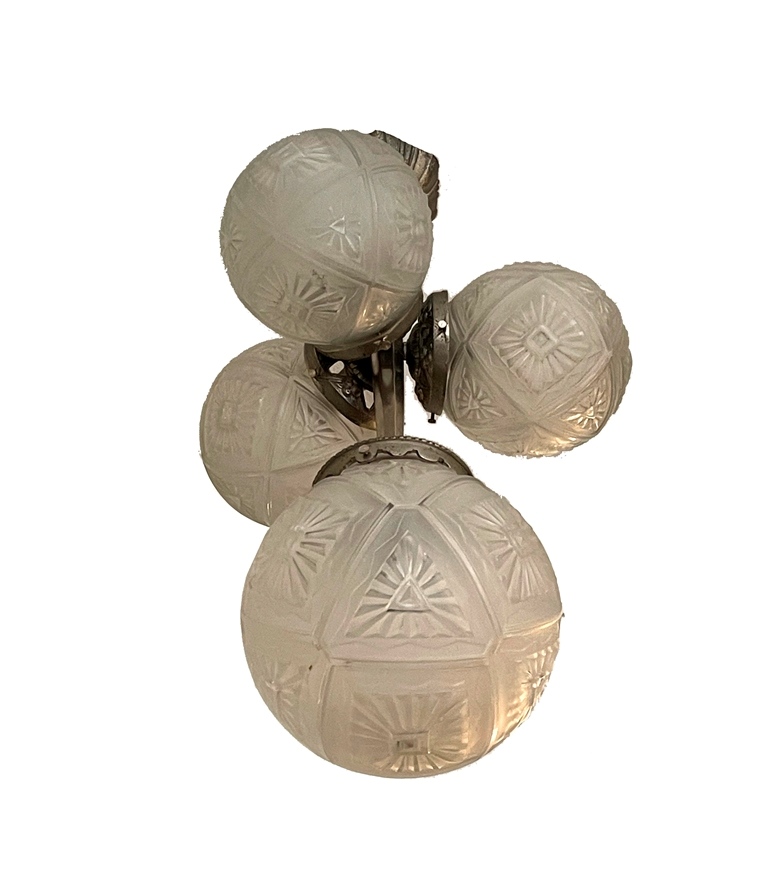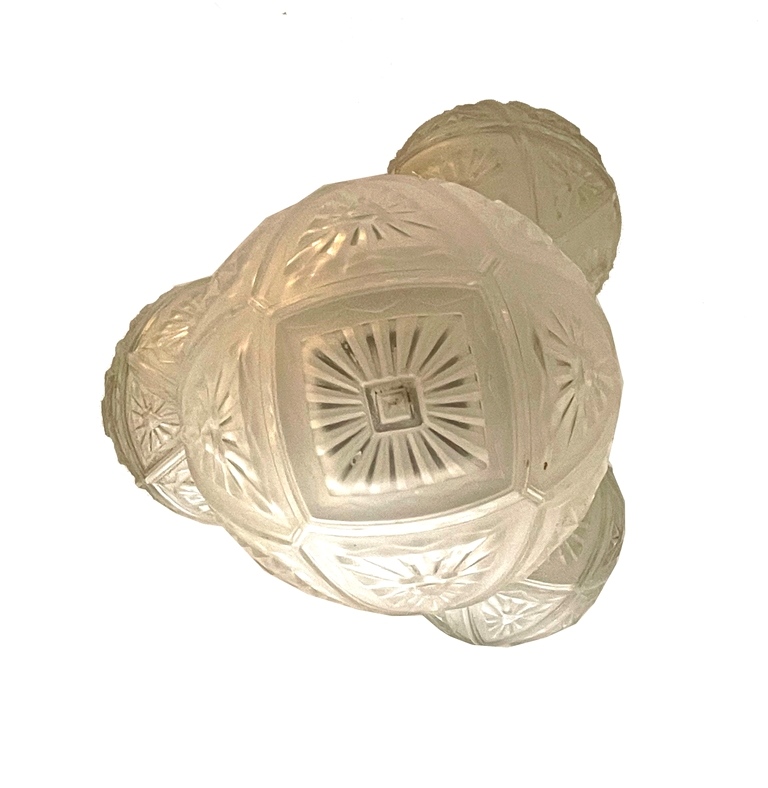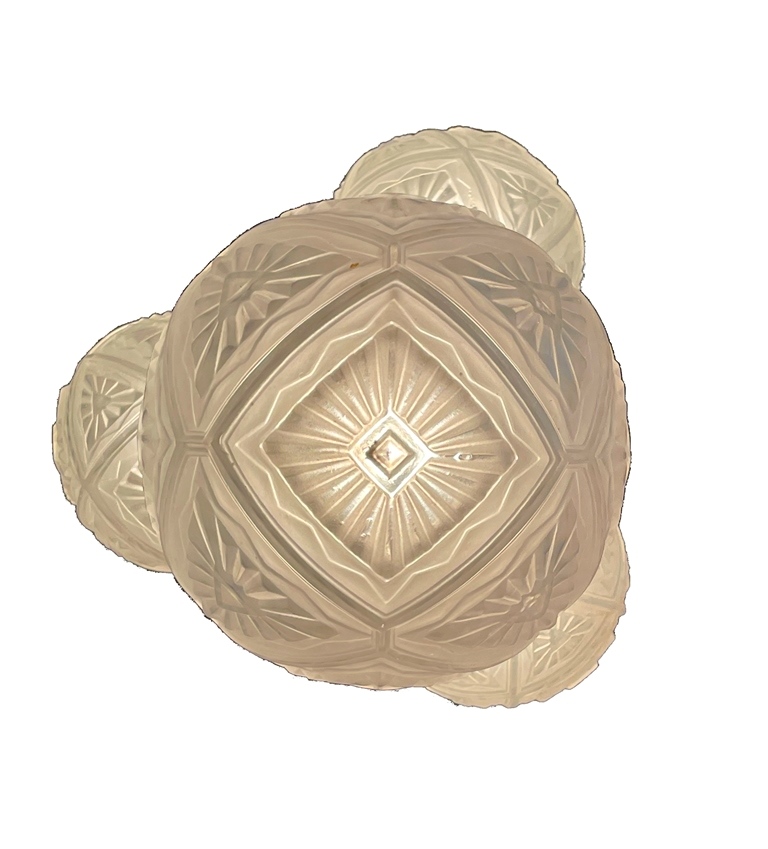 Art Déco ceiling lamp
with glass spheres
France around 1930.
A total of 4 glass spheres with geometric pattern.
Original condition with original rod and suspension.
Height : 62 cm | Diameter : 33 cm
Ceiling lamp
An Art Deco ceiling lamp from France in the style of the Art Deco movement that was very popular in France in the 1920s and 1930s. Characterized by its clean lines, geometric shapes and strong contrasts, the Art Deco style was applied to many areas of design, including lamps.
A lamp of this type is typically made from high-quality materials such as glass, chrome, brass or bronze and has clear, satin or etched glass details. It is also possible that it is decorated with decorative elements such as fringes or tassels.
This Ceiling lamp is from France around 1930. It has a total of 4 glass spheres with a geometric pattern and is still in its original condition with the original rods and suspension.
In Germany, the Art-Deco movement was also very influential, and it's entirely possible that a ceiling lamp from France was also made in Germany, or at least was influenced by a German designer.
Art Deco at RSA Wiesbaden
You can find more Art Deco cabinets, Art Deco chests of drawers and Art Deco lamps in my shop in Wiesbaden. Regine Schmitz-Avila – your specialist for French Art Deco furniture and art objects from around 1930.