Ceiling lamp Degué
Nr. 2361 | 4.800,-- Euro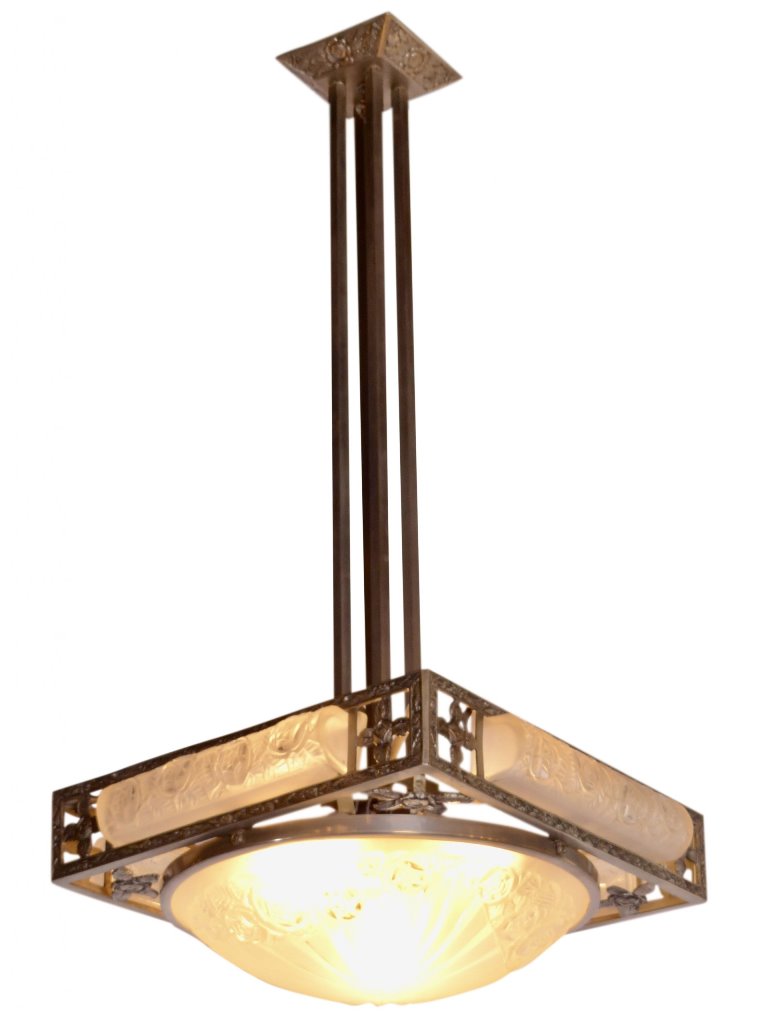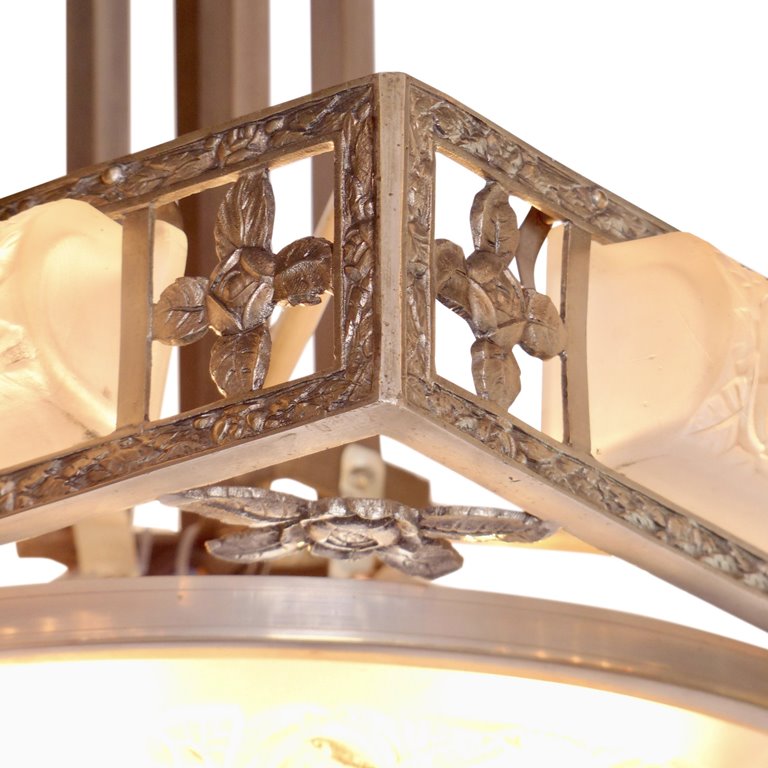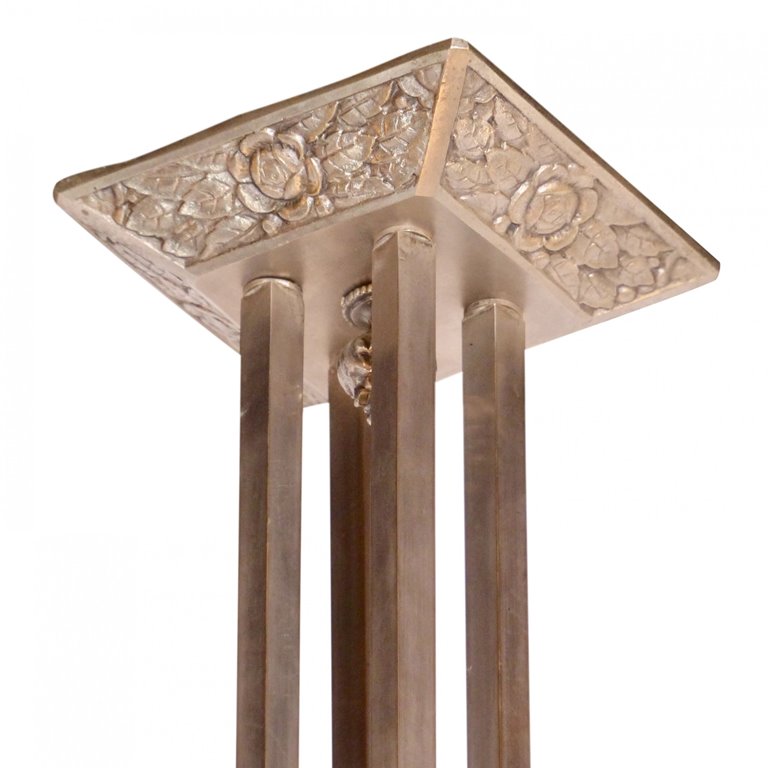 Ceiling lamp Degué
Design by David Guéron. (1892 – 1950).
Nickel plated brass. Very finely worked with
thick-walled glass inserts, in floral geometric decor.
The raised areas of the decoration are elaborately clear polished.
Completely re-electrified.
Height: 105 cm
Width: 52 cm
Depth: 52 cm
Price: 4.800,– €
(Differential taxation according to § 25a)
Ceiling lamp by Diego
David Guéron was the founder of Degué, a company that operated in the Art Deco style during the 1920s and 1930s and was known for its innovative and colorful lamps and lighting fixtures. The lamps designed by Guéron are highly sought after today and are appreciated by collectors and art lovers around the world.
An Art Deco-style ceiling lamp by Degué, designed by David Guéron, is typically a combination of metal and colored glass. The lamp may be available in various shapes and sizes and typically features a striking pattern or unique color combination to create an appealing aesthetic.
The lamps designed by Guéron were often made from Murano or opal glass and combined in distinctive shapes and colors to create a unique aesthetic. A Degué Art Deco-style ceiling lamp is suitable for any room and provides an elegant and stylish atmosphere and a timeless work of art that embodies the beauty and luxury of the Art Deco style.
Art Deco at RSA Wiesbaden
You can find more Art Deco cabinets, Art Deco chests of drawers and Art Deco lamps in my shop in Wiesbaden. Regine Schmitz-Avila – your specialist for French Art Deco furniture and art objects from around 1930.