Ceiling lamp, sold
Nr. 1904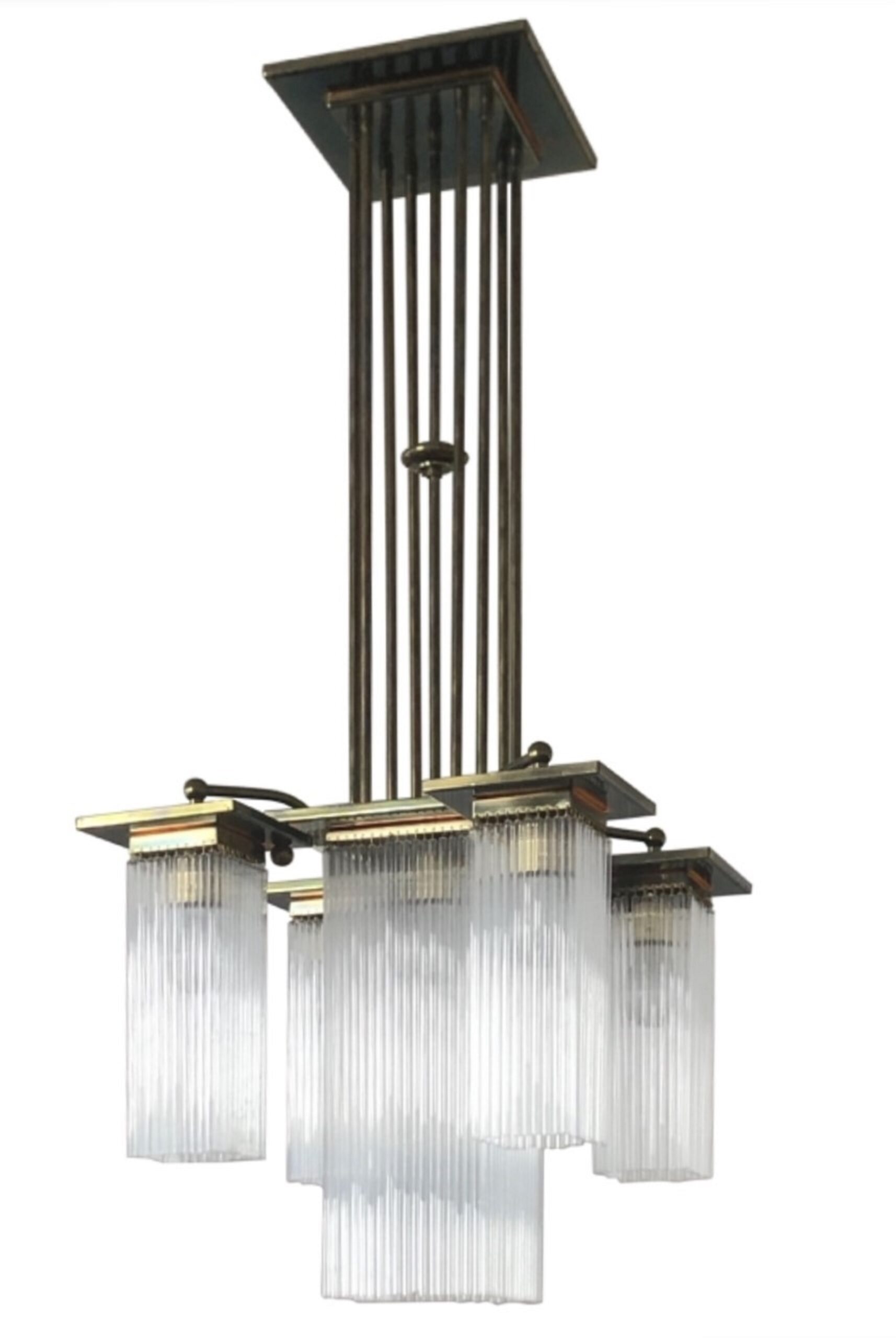 Ceiling lamp
Vienna around 1930.
Original glass hanging, brass.
In the style of
"Otto Wagner"
"Koloman Moser".
H.: 105 cm | Ø: 65 cm
The Art Nouveau ceiling lamp
The Art Nouveau lamp is a light fixture designed in the style of Art Nouveau, an art movement that was prevalent in Europe and North America between about 1890 and 1910. Characteristic of Art Nouveau are curved lines, floral ornaments, and the use of natural forms such as flowers and leaves.
Art Nouveau lamps are usually elaborately designed and are often made of brass, bronze, or ceramic. The lampshades are often made of glass or Tiffany glass and can feature various colors and patterns.
This type of lamp was very popular during this era and is still highly sought after by Jugendstil enthusiasts today. It is often used as a decorative element in historic buildings, hotels, or even in private homes.
Otto Wagner and Koloman Moser were two important artists of the Vienna Secession, an art movement in Austria around the turn of the 20th century. Both were significantly involved in the development of Vienna Art Nouveau and created important works in the fields of architecture, painting, graphics, and crafts.
Art Nouveau at RSA Wiesbaden
You will find more Art Nouveau artworks as well as many Art Deco furniture and art objects in my store in Wiesbaden. Regine Schmitz-Avila – your specialist for Art Nouveau and Art Deco.