Art Déco ceiling lamp
Nr. 2175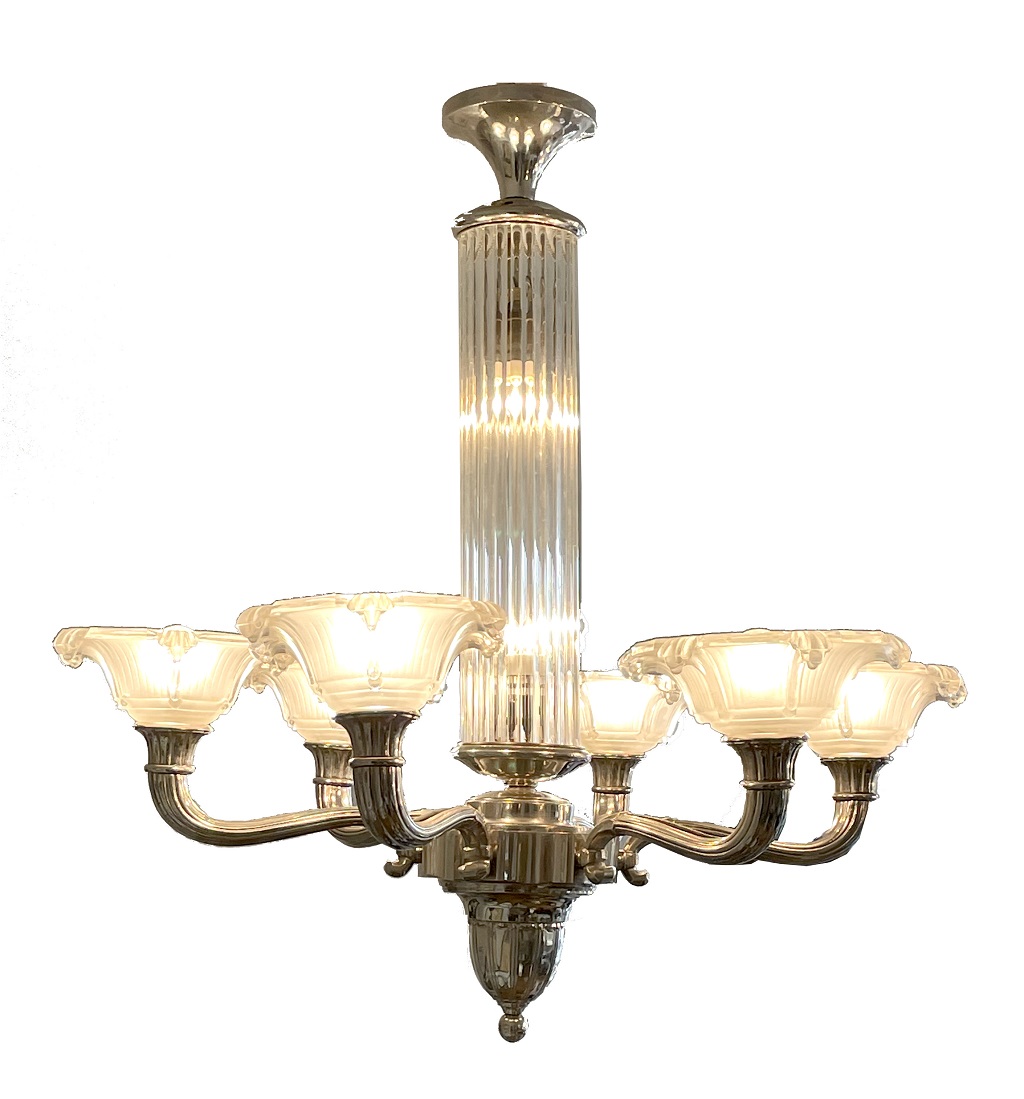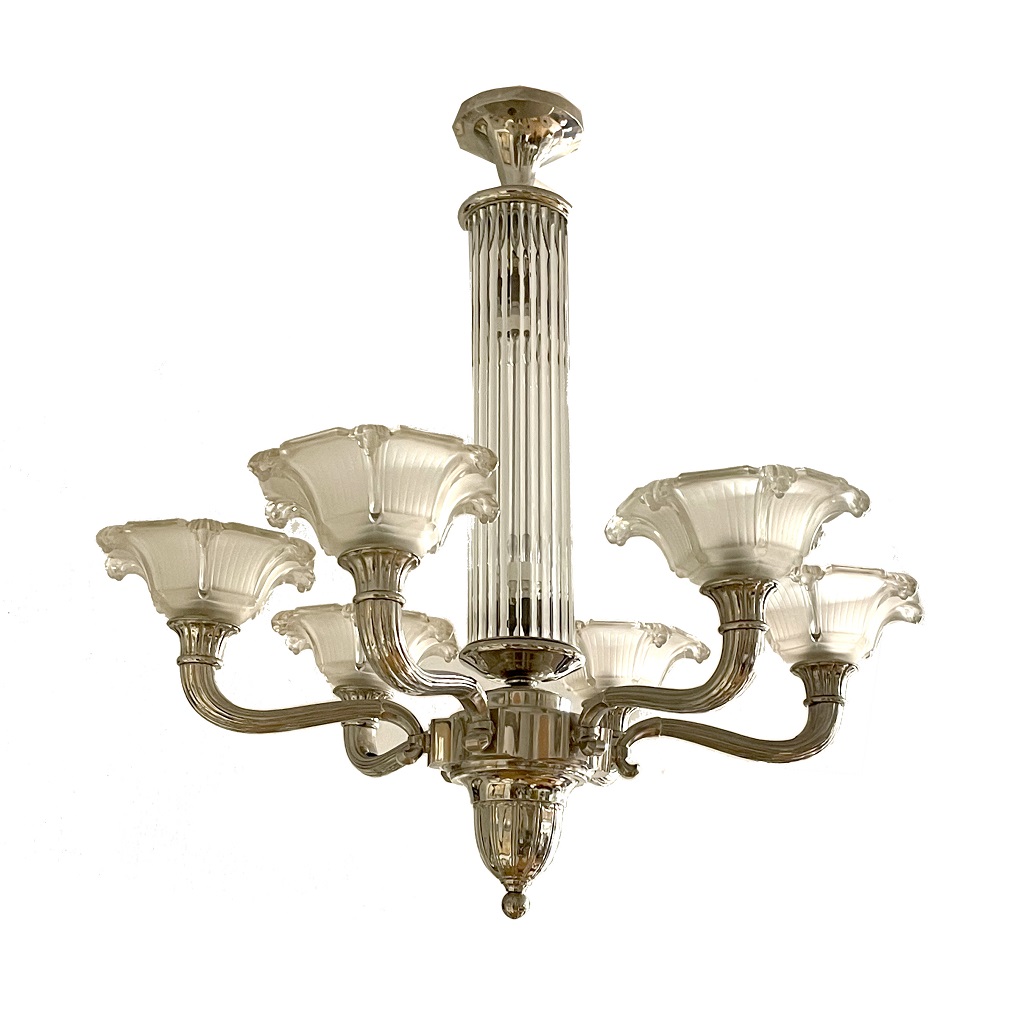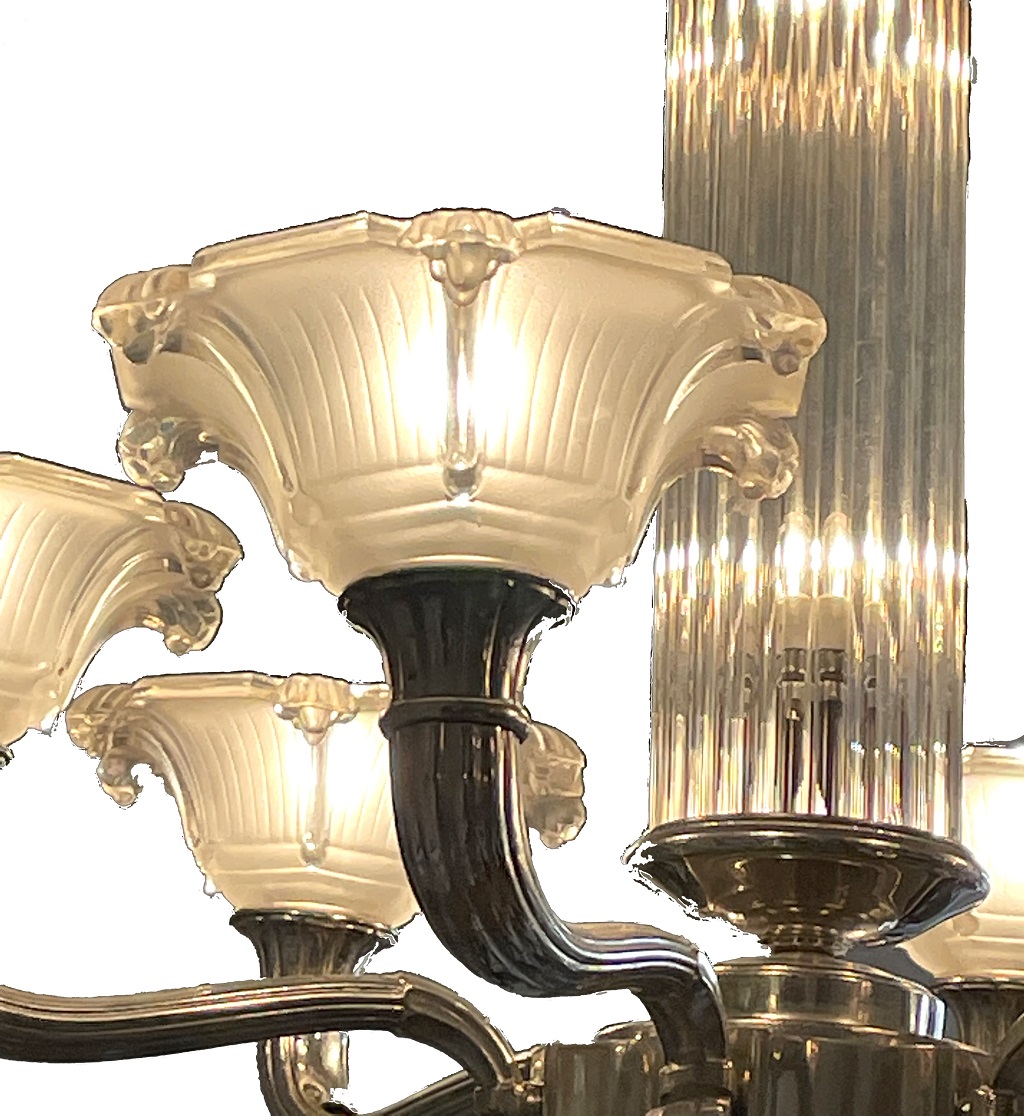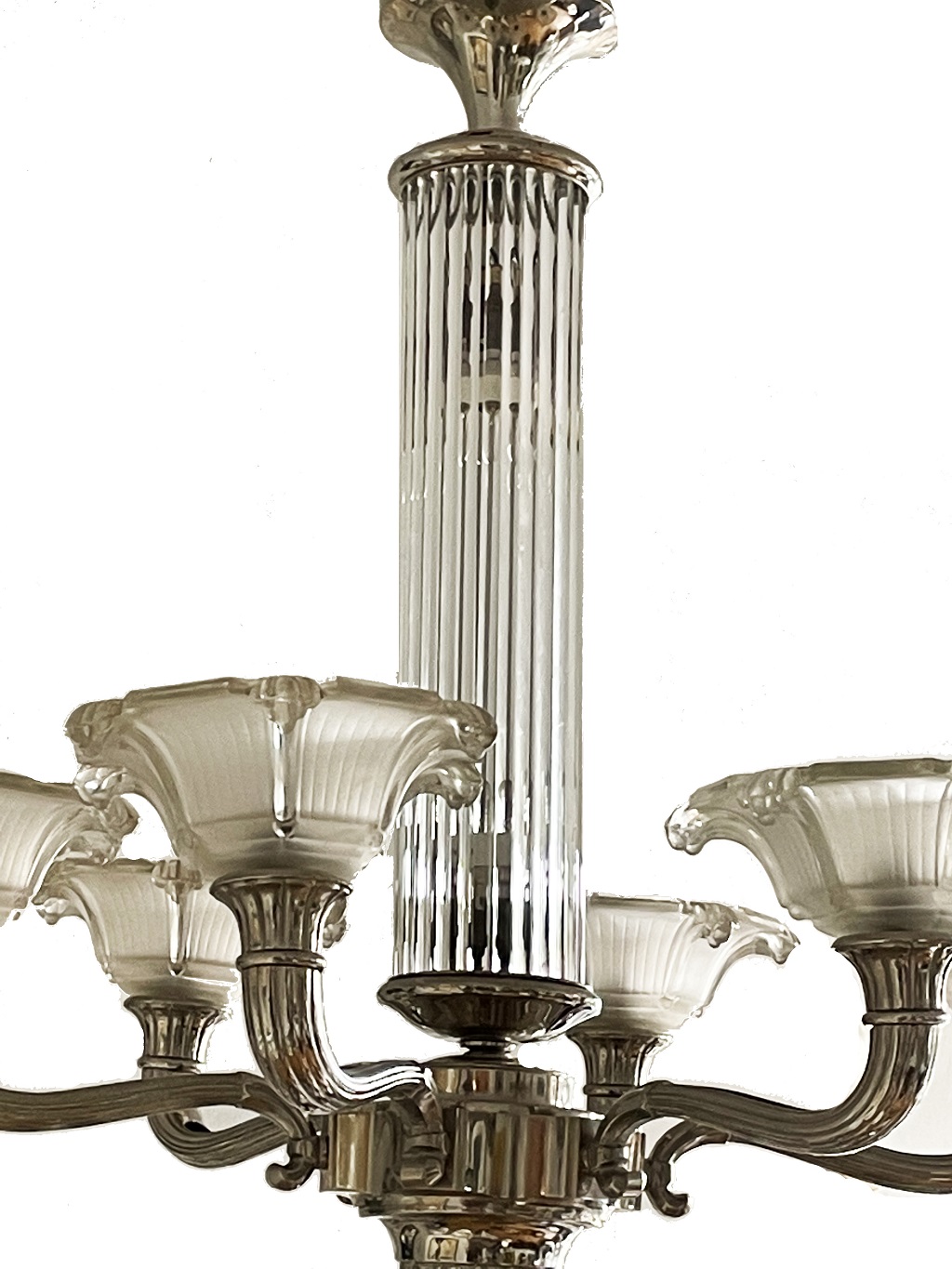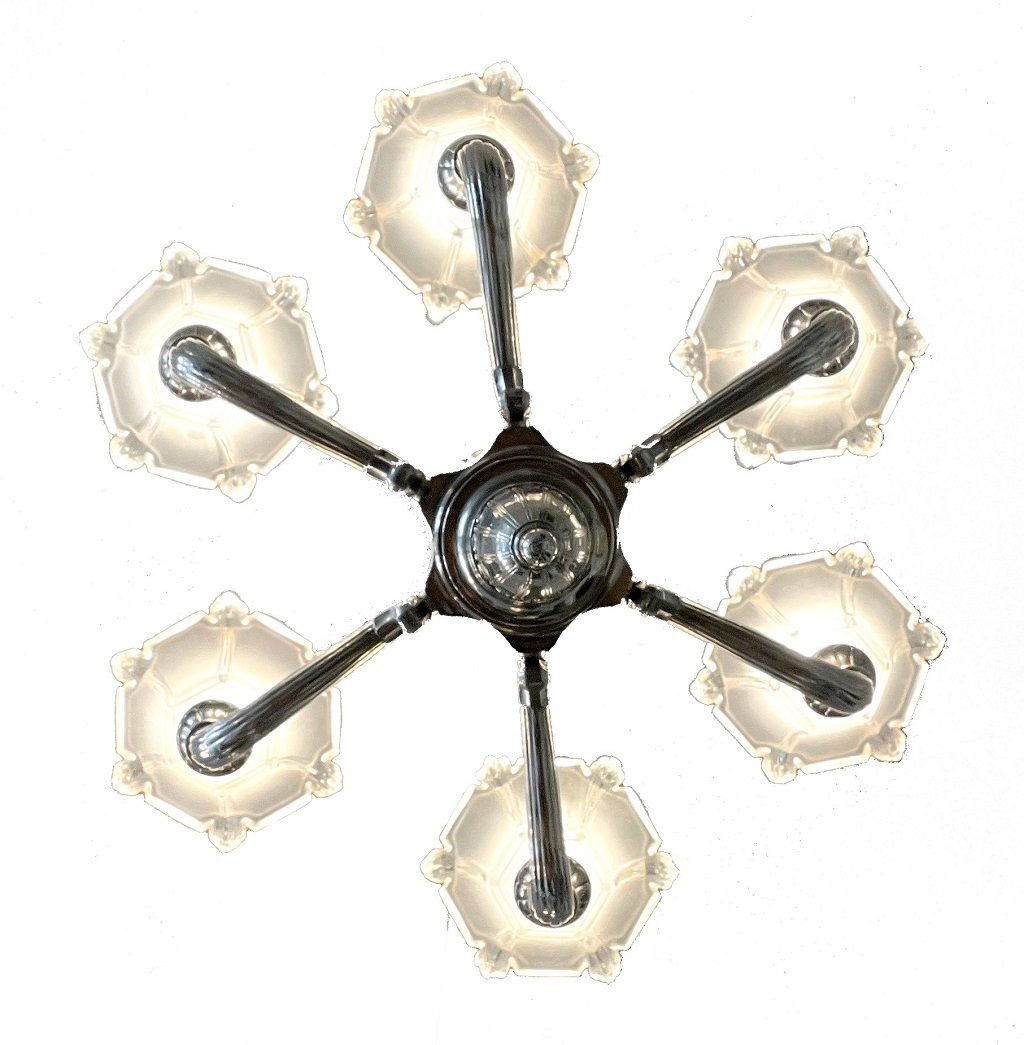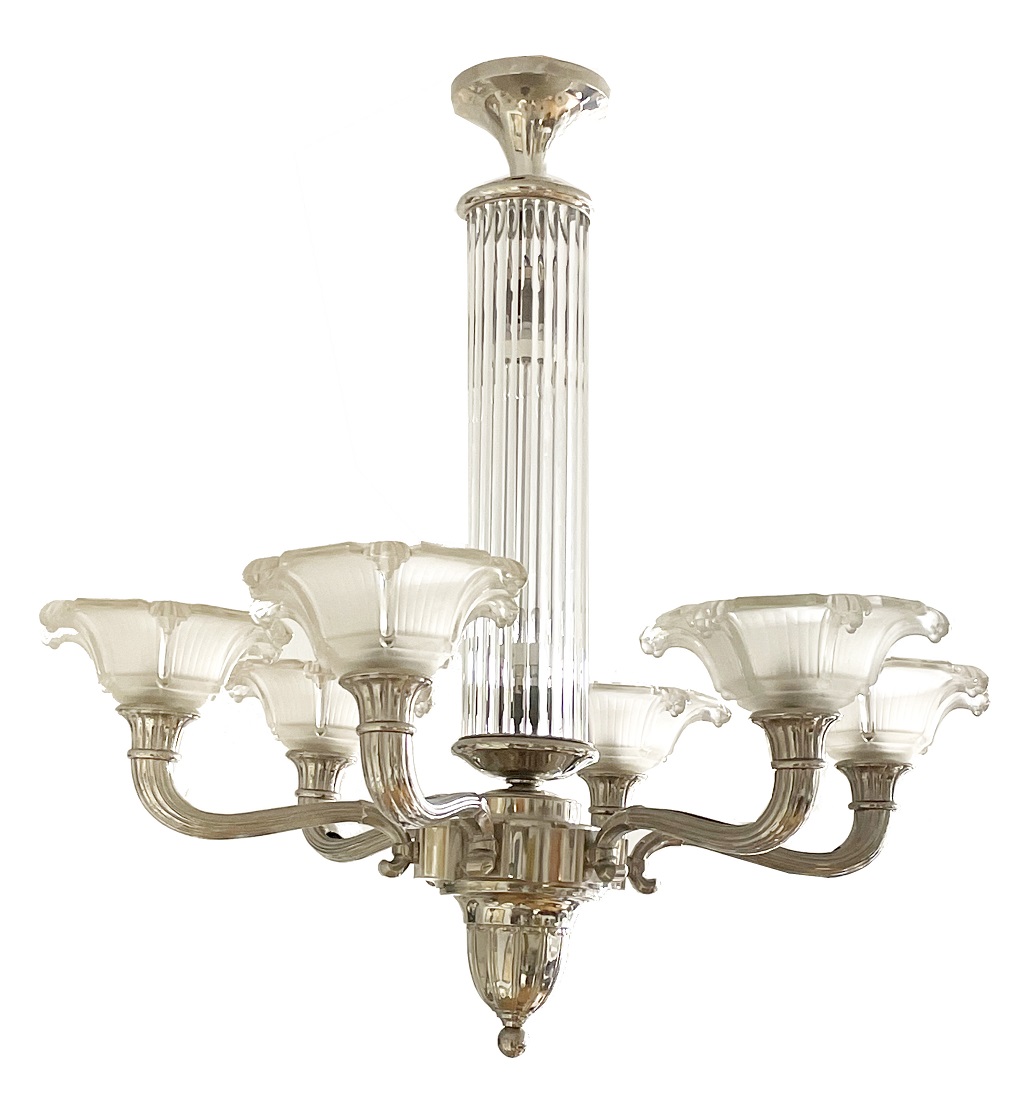 Art Déco ceiling lamp
France around 1925.
Fluted finial, round hoop concave-convex design, fluted candelabrum arms, glass bowls finely streamlined with flower-like protrusions.
Six-armed, original bowls; glass rods, elaborately designed arms.
Height: 90 cm | Diameter: 78 cm
Art Deco ceiling lamps
An iconic piece of Art Deco style, the Art Deco ceiling lamp embodies the elegance, style and luxury of this unique art style. An Art Deco ceiling lamp could be made from a variety of materials such as metal, bronze or glass and would often feature intricate details and decorations.
Typically, the shape of the Art Deco ceiling lamp is geometric and symmetrical, with clean lines and sharp edges. Colors can range from muted tones to vibrant hues, and it's not uncommon for Art Deco lamps to feature patterns and geometric shapes.
The ceiling lamp is often used as the focal point of a room as it serves as both functional lighting and a work of art. The lamp creates a warm and welcoming light that enlivens the room and gives it a special atmosphere.
A timeless piece that will add a touch of elegance and style to any room, an Art Deco lamp is an unforgettable work of art that embodies the beauty and luxury of the Art Deco style.
Art Deco at RSA Wiesbaden
You can find more Art Deco cabinets, Art Deco chests of drawers and Art Deco lamps in my shop in Wiesbaden. Regine Schmitz-Avila – your specialist for French Art Deco furniture and art objects from around 1930.