Art Déco ceiling lamp Petitot
Nr. 2375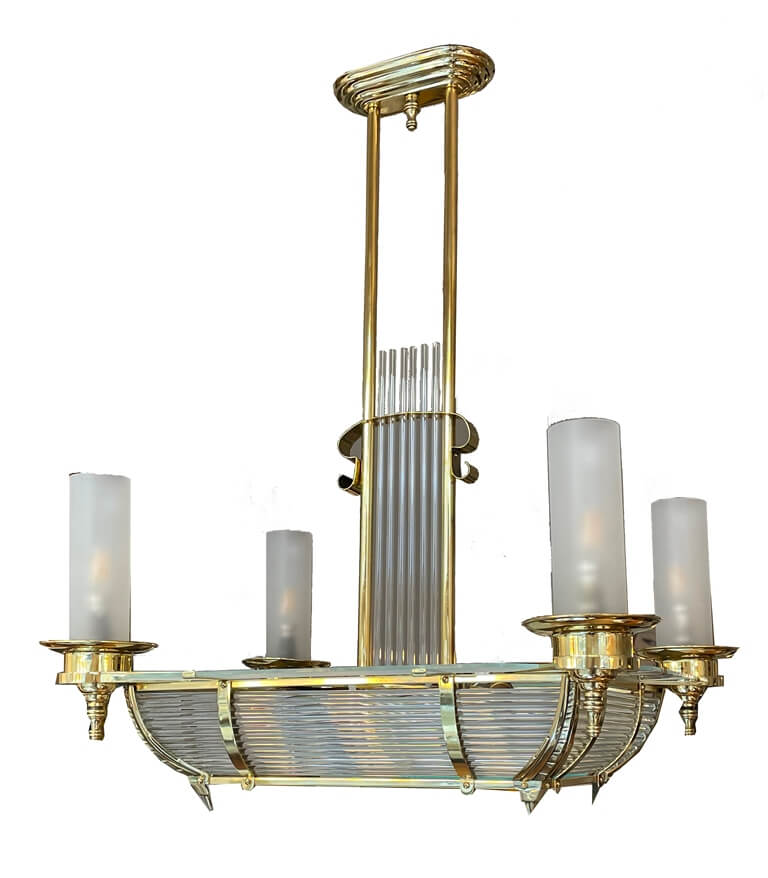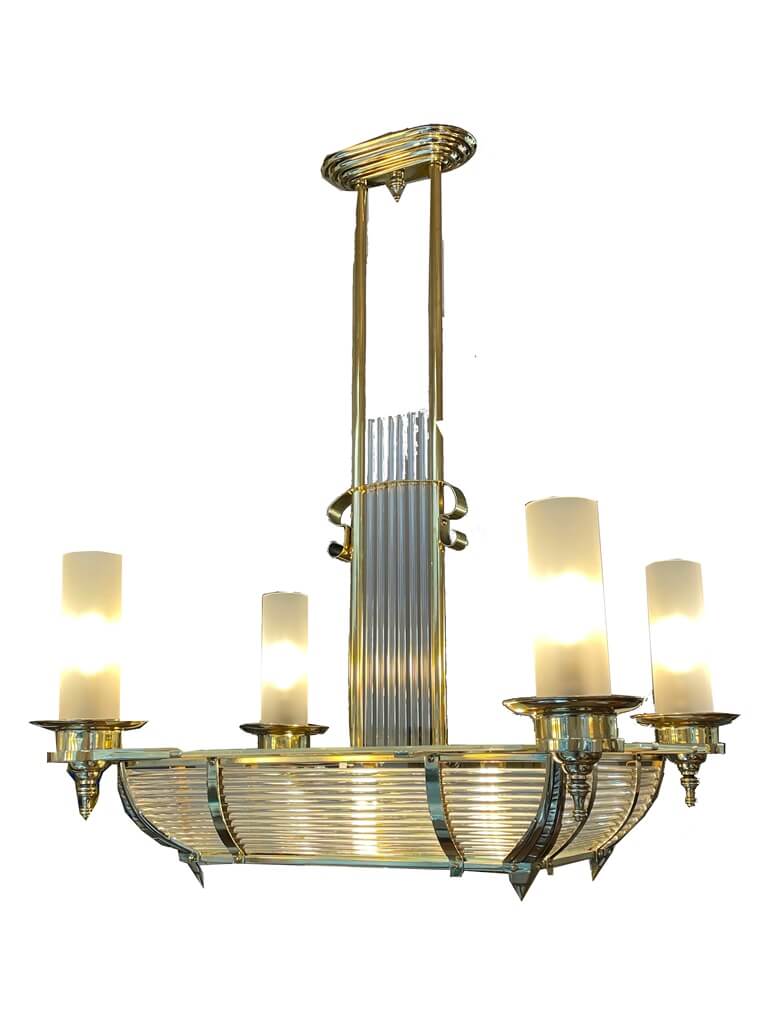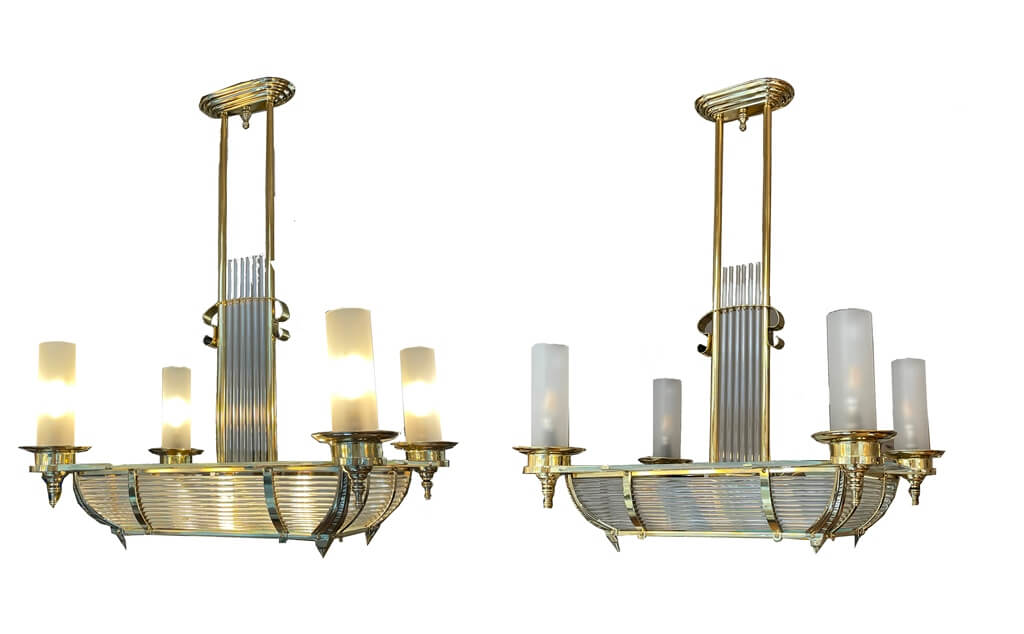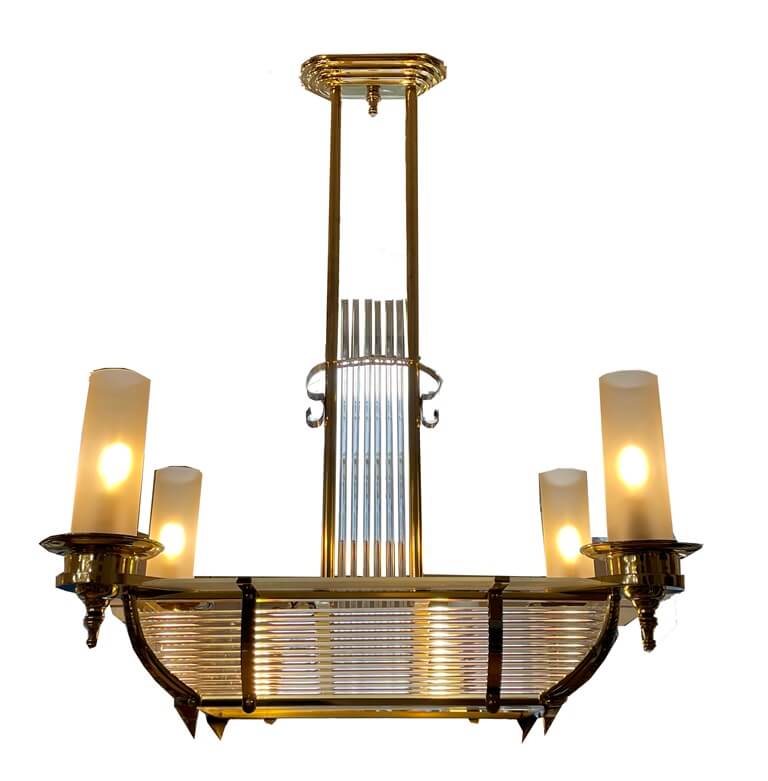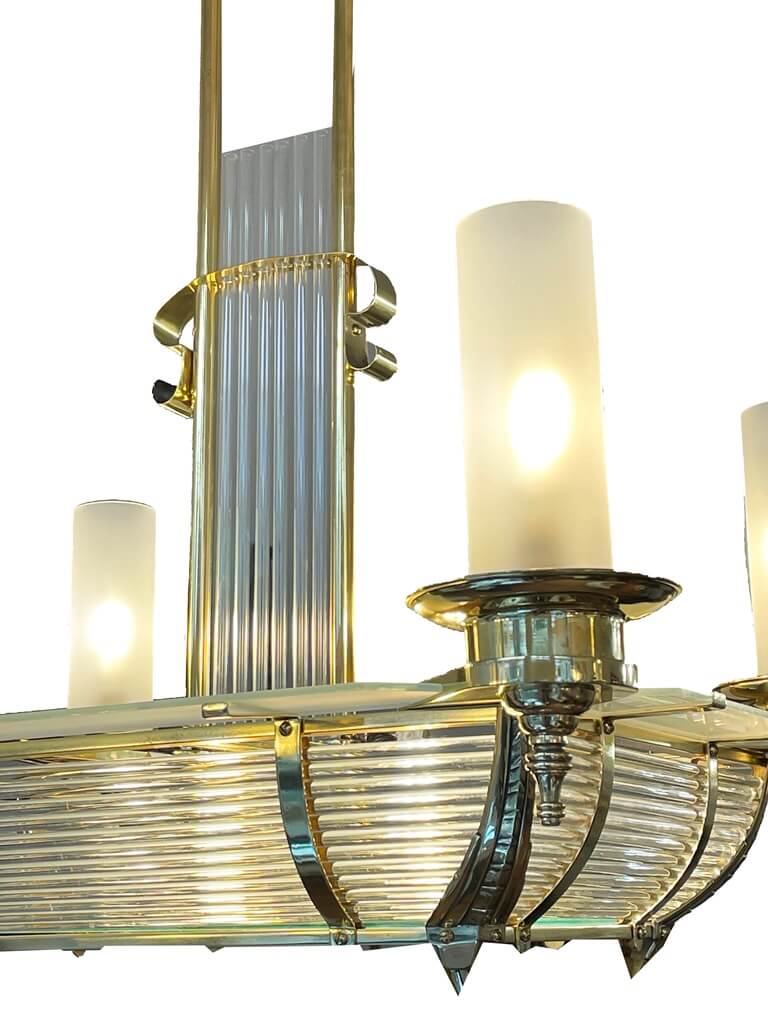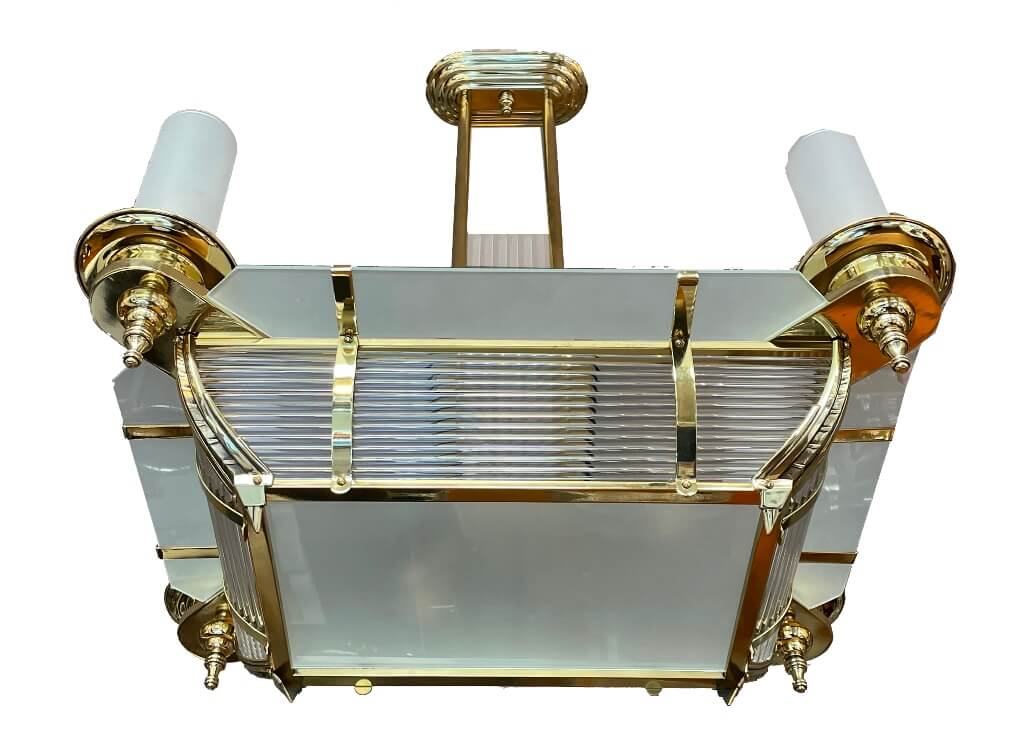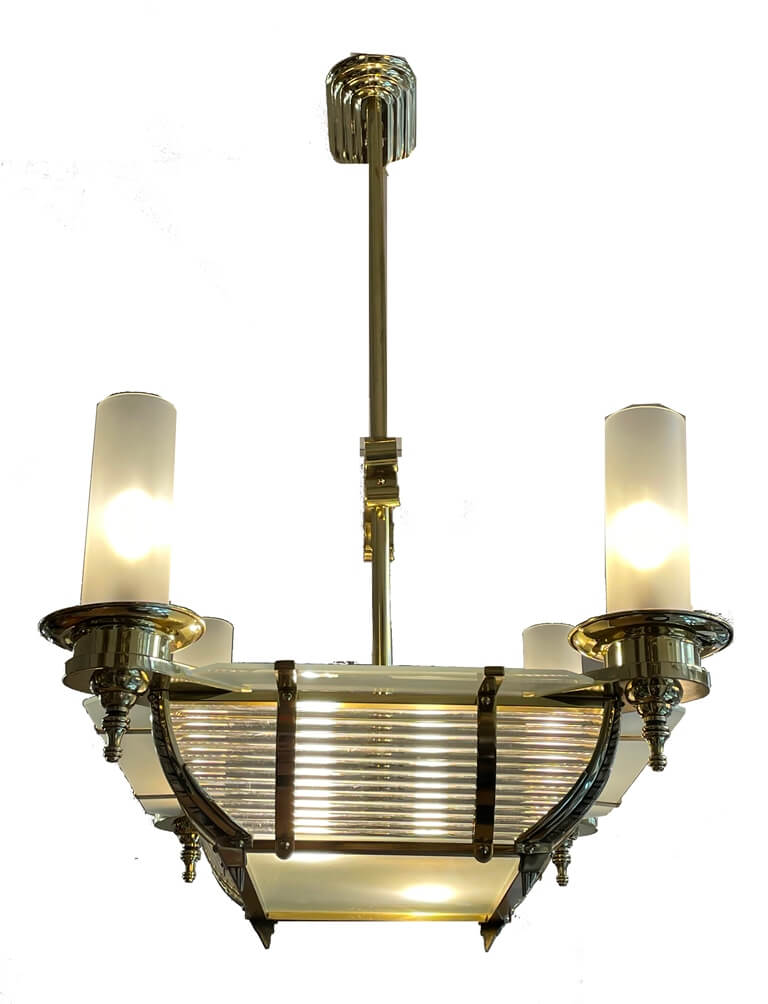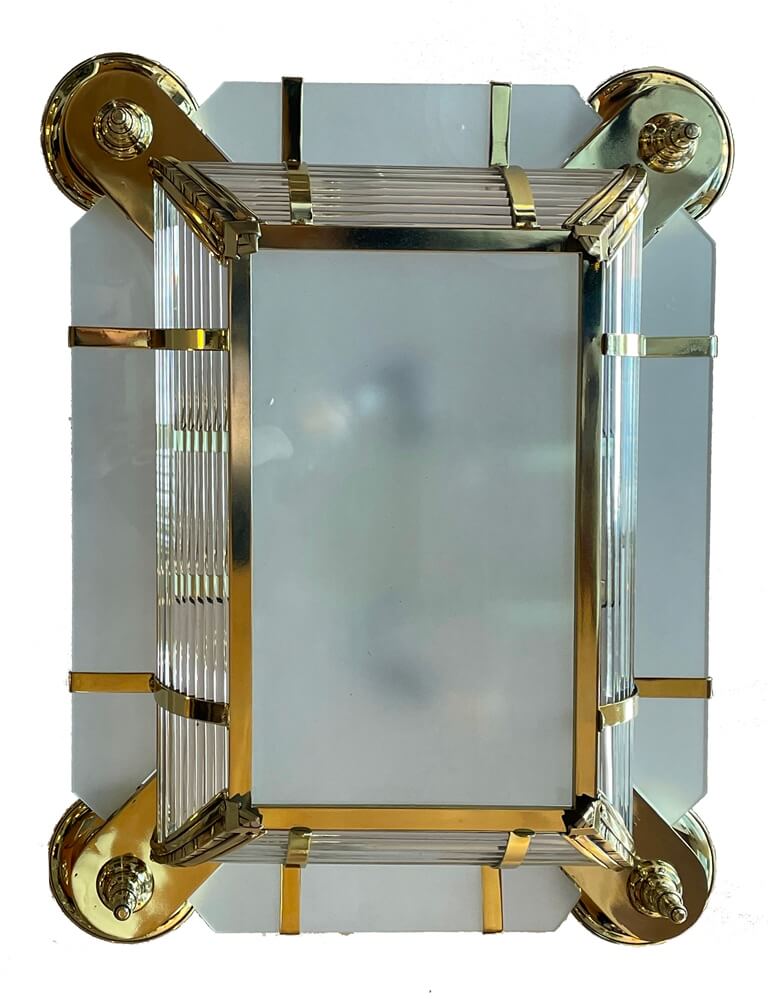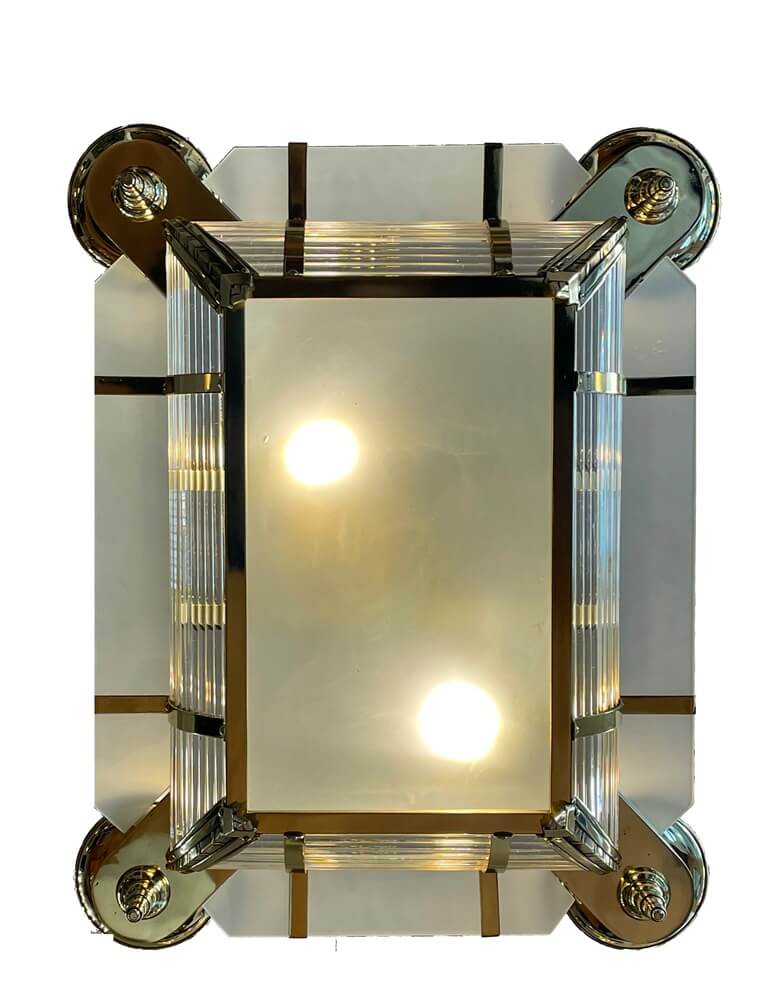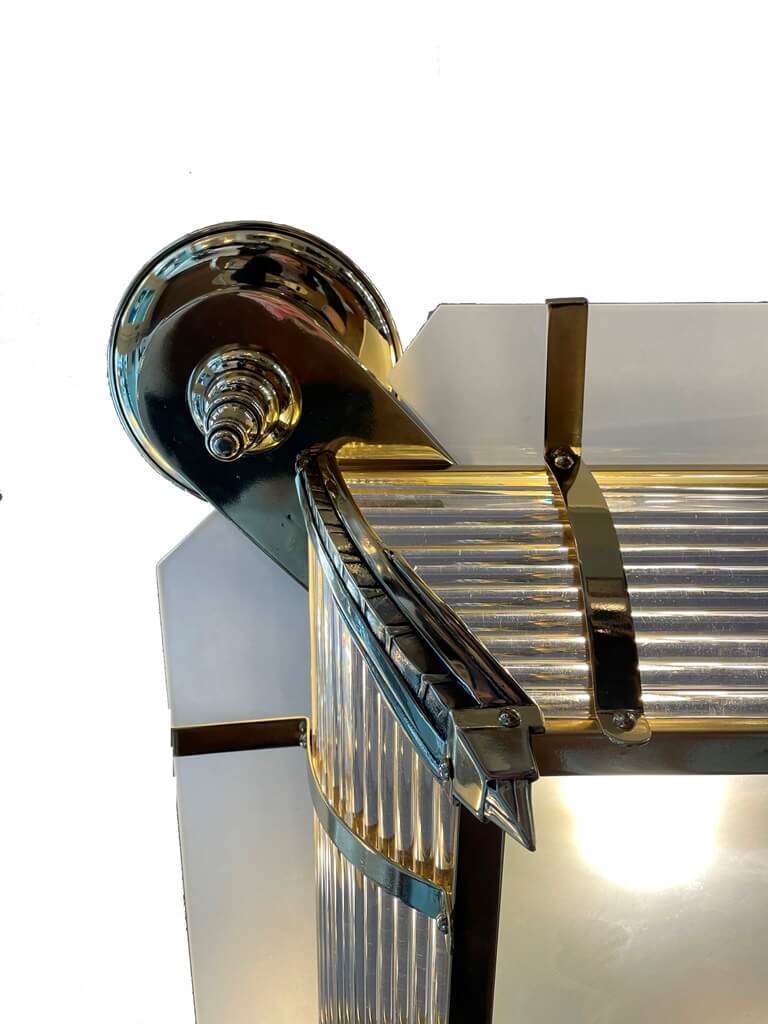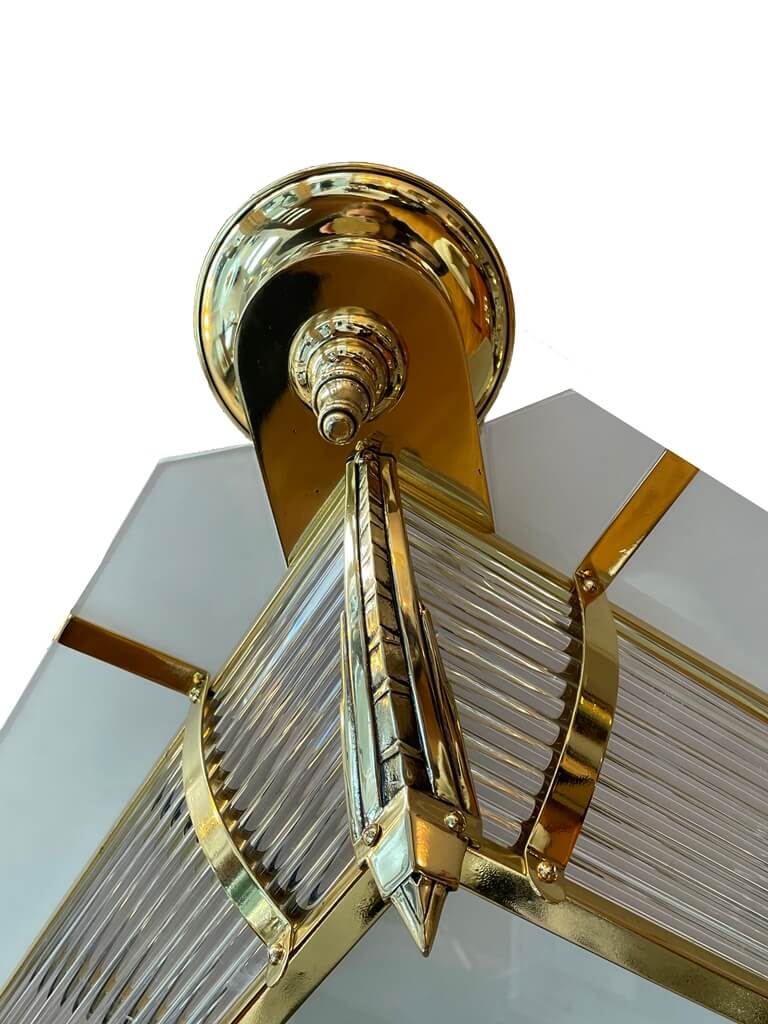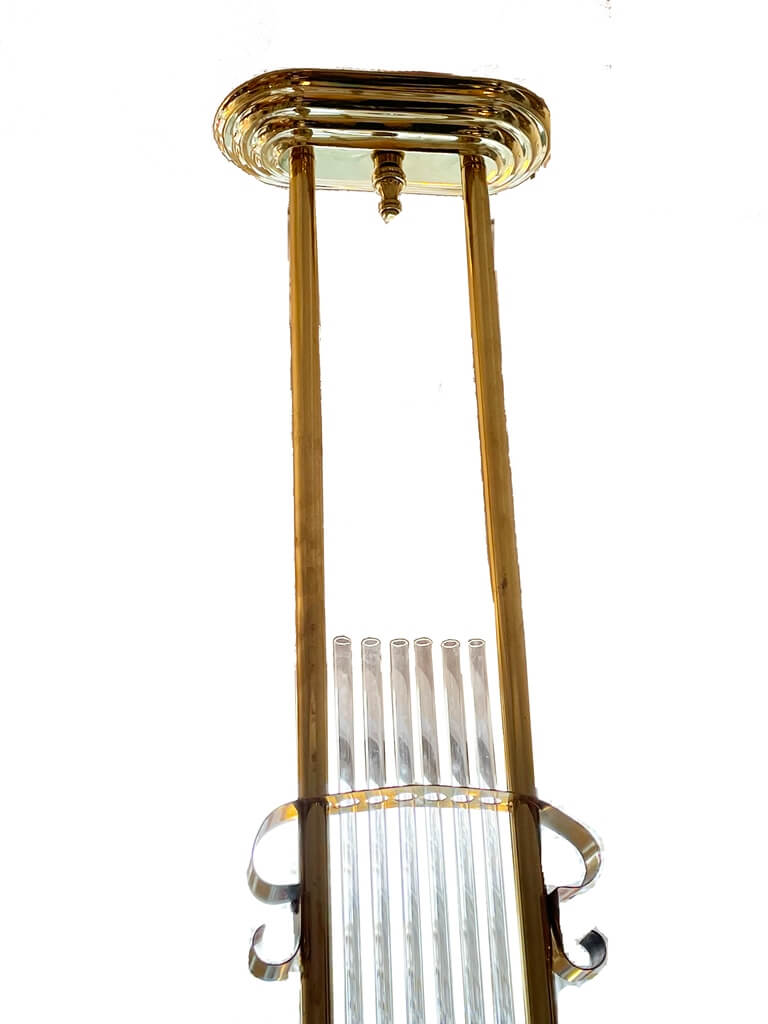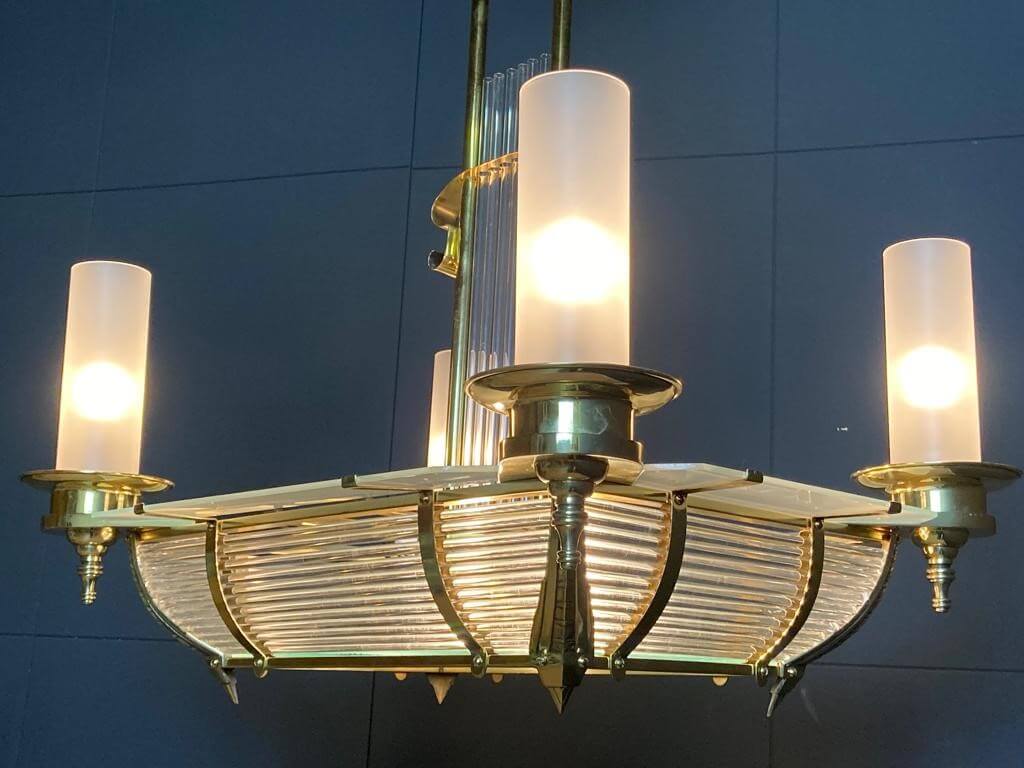 Art Déco ceiling lamp Petitot
Paris around 1930.
Brass zaponed.
6 light sources.
Height: 87 cm | Width: 52 cm | Length: 67 cm
Ceiling lamp by Petitot Paris

Petitot Paris was a well-known French company working in the Art Deco style in the 1920s and 1930s, known for its luxurious and innovative designs.
Les Etablissements H. Petitot, Paris initially produces bronze and iron lamps.
The company was born from the merger of the old companies of A. Petitot (1878-1914) and H. Petitot (1914-1938).
At the end of the 1930s, modernist, strongly geometric ceiling lights were created that still look modern and timeless today.
Signatures such as the AP (Atelier Petitot) hammered into the mount with capital letters are rare to find.
A typical Art Deco ceiling lamp from Petitot Paris has a rounded or rectangular shape and clean lines and geometric patterns. The lighting can be dimmed through opalescent glass panels, creating a soft and comfortable atmosphere.
Such a lamp fits well in an Art Deco style room or as a contrast in a modern room, creating a luxurious and elegant atmosphere.
Art Deco at RSA Wiesbaden
You can find more Art Deco cabinets, Art Deco chests of drawers and Art Deco lamps in my shop in Wiesbaden. Regine Schmitz-Avila – your specialist for French Art Deco furniture and art objects from around 1930.