Art Deco mirror
Nr. 2277 | 2.800,-- Euro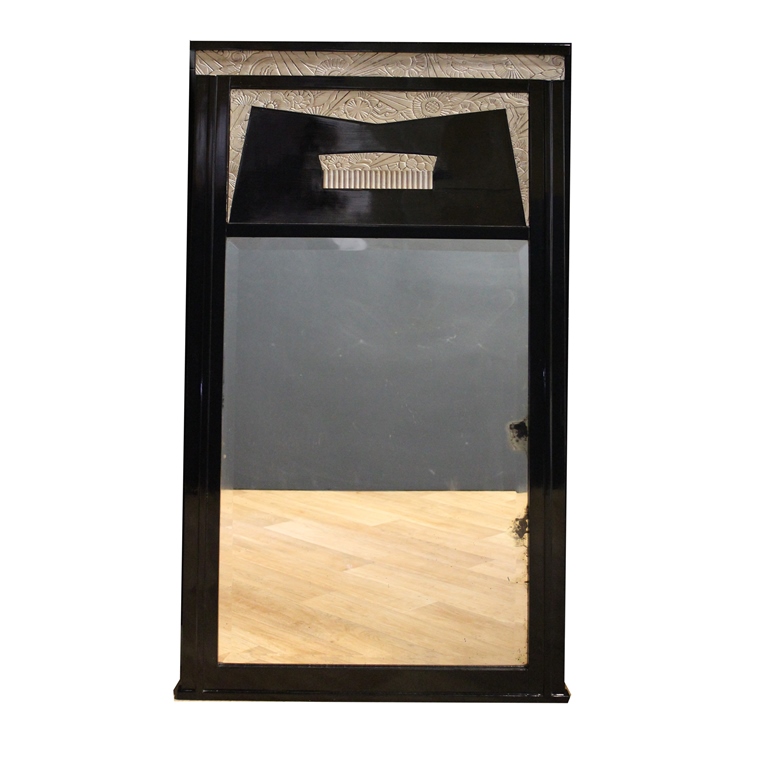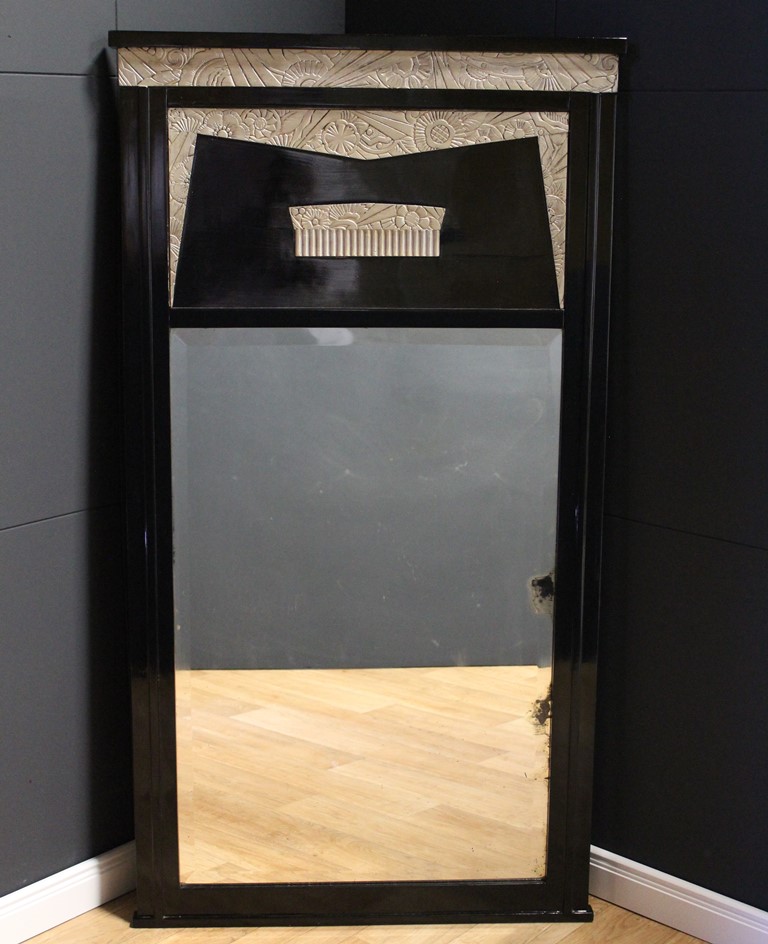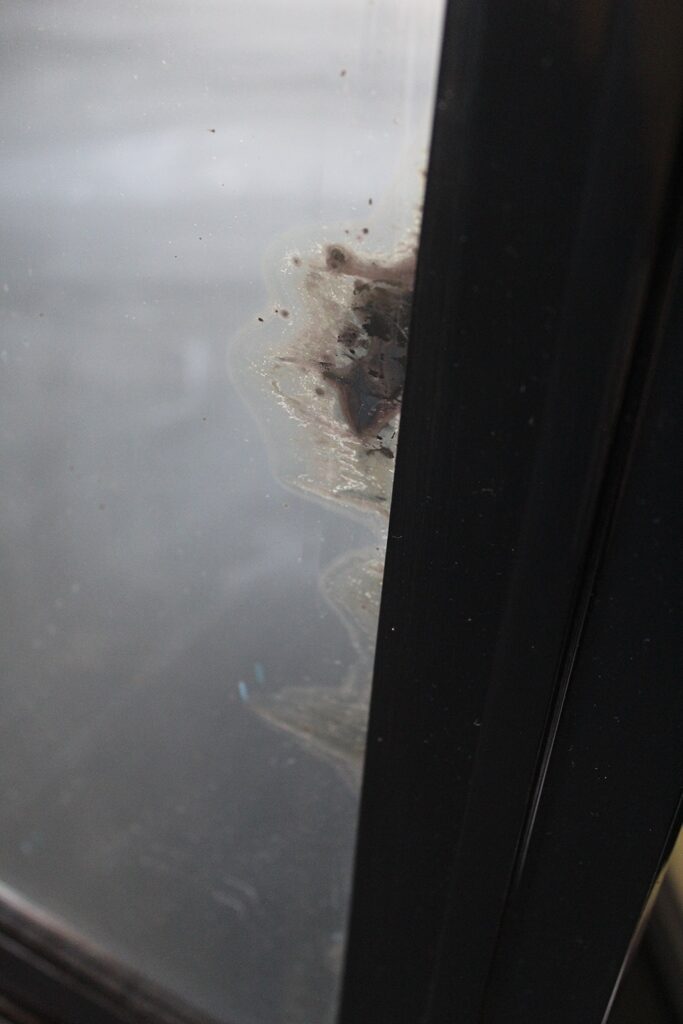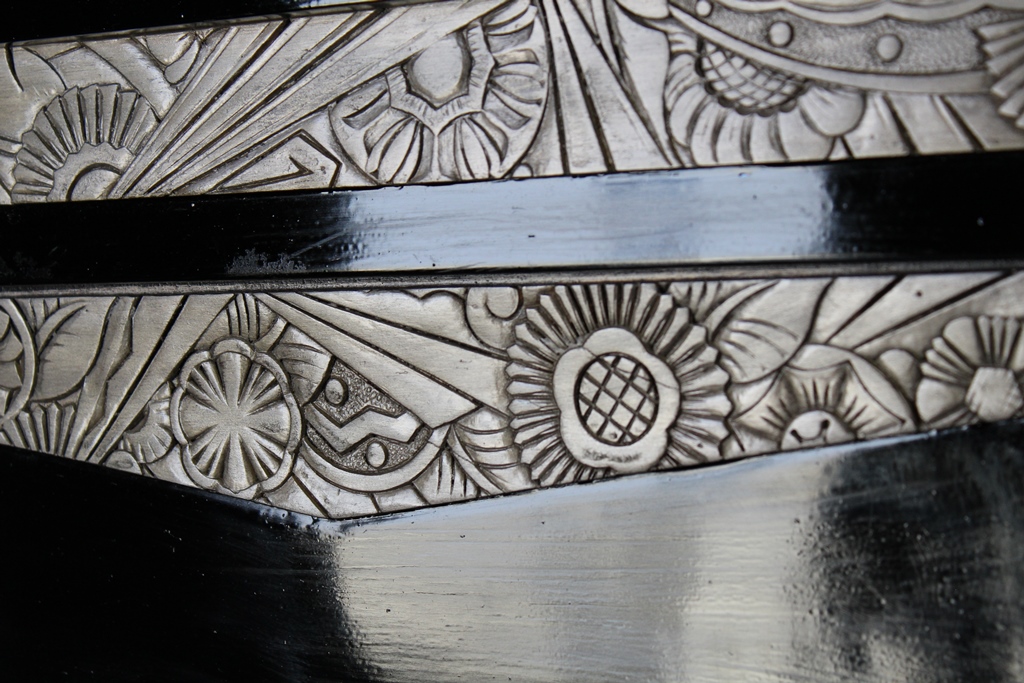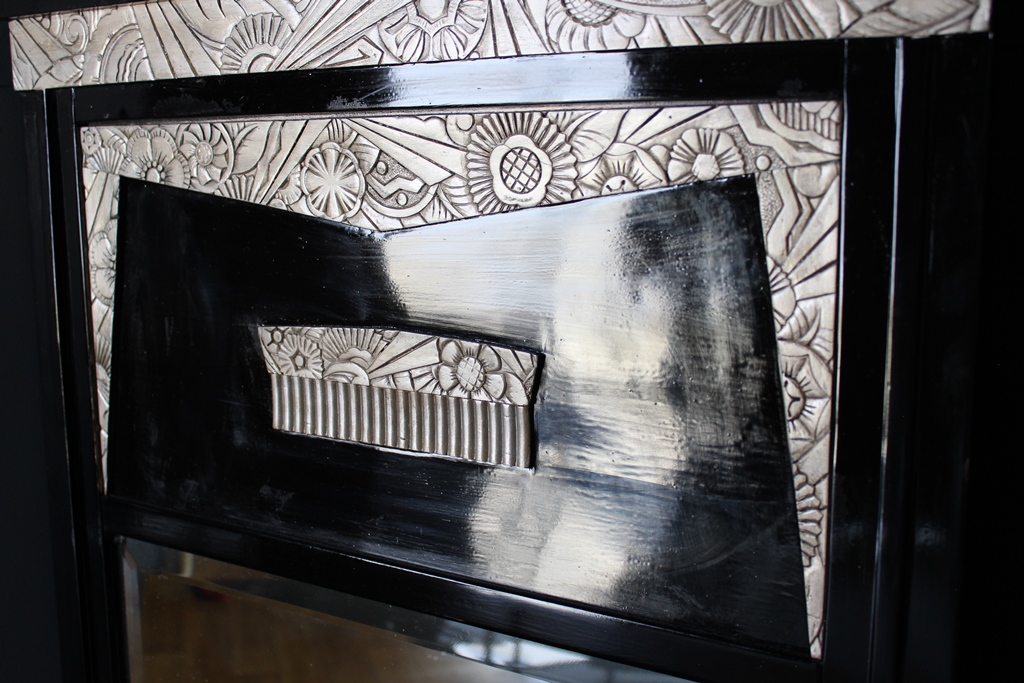 Art Deco mirror
France around 1930. Original mirror glass. Black shellac with silver-plated stucco ornaments.
Original mirror glass.
Height: 138 cm
Width: 74.5 cm
Price: 2.800,– €
(Differential taxation according to § 25a)
Art Déco mirror
The described Art Déco mirror is from France and dates back to the 1930s. It is coated with black shellac and decorated with silver-plated stucco ornaments. The mirror has its original glass, which makes it particularly valuable.
The use of materials such as stucco and silver-plated metal was typical for the Art Déco style, which was popular in the 1920s and 1930s. The geometric shapes and ornamental decorations of the mirror reflect the typical design of the Art Déco style.
The condition of the mirror is an important factor in determining its value. If the original glass is still intact and in good condition, this can significantly increase the value of the mirror. However, the presence of damage or repairs can lower its value.
An original Art Déco mirror from the 1930s with well-preserved decoration and original materials can be of great interest to collectors and lovers of the Art Déco style and have a high value.
Art Deco at RSA Wiesbaden
You can find more Art Deco cabinets, Art Deco chests of drawers and Art Deco lamps in my shop in Wiesbaden. Regine Schmitz-Avila – your specialist for French Art Deco furniture and art objects from around 1930.