Pair of mid-century sconces from Venini
Nr. 2202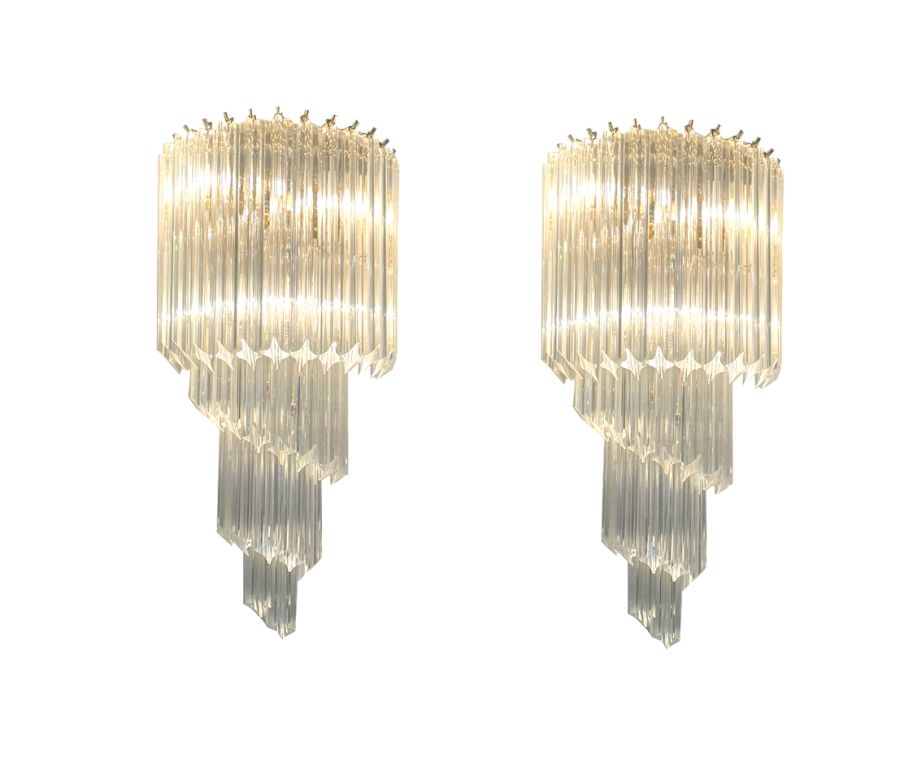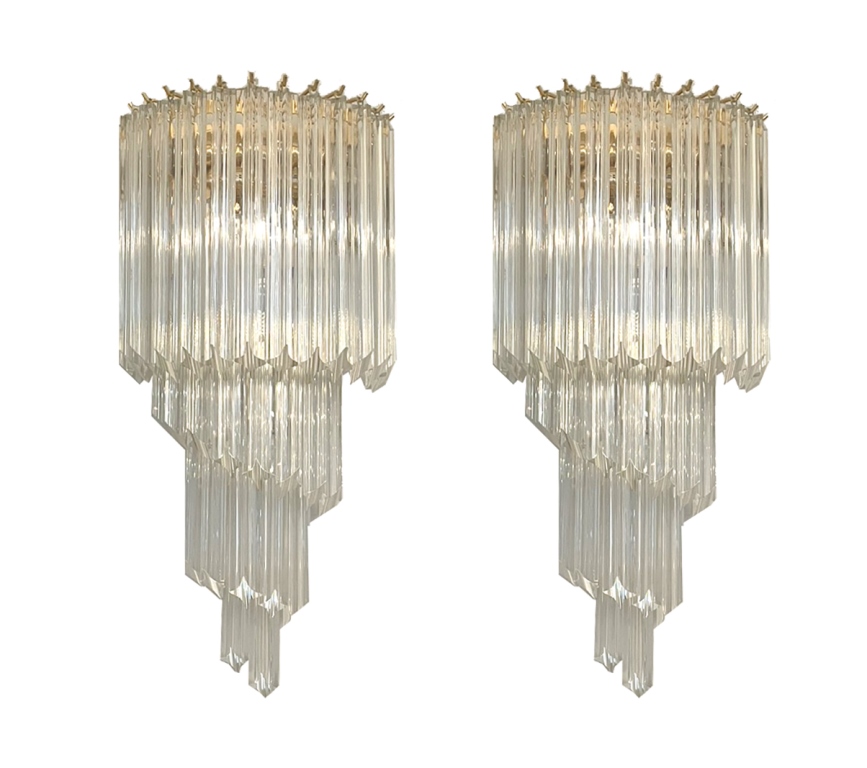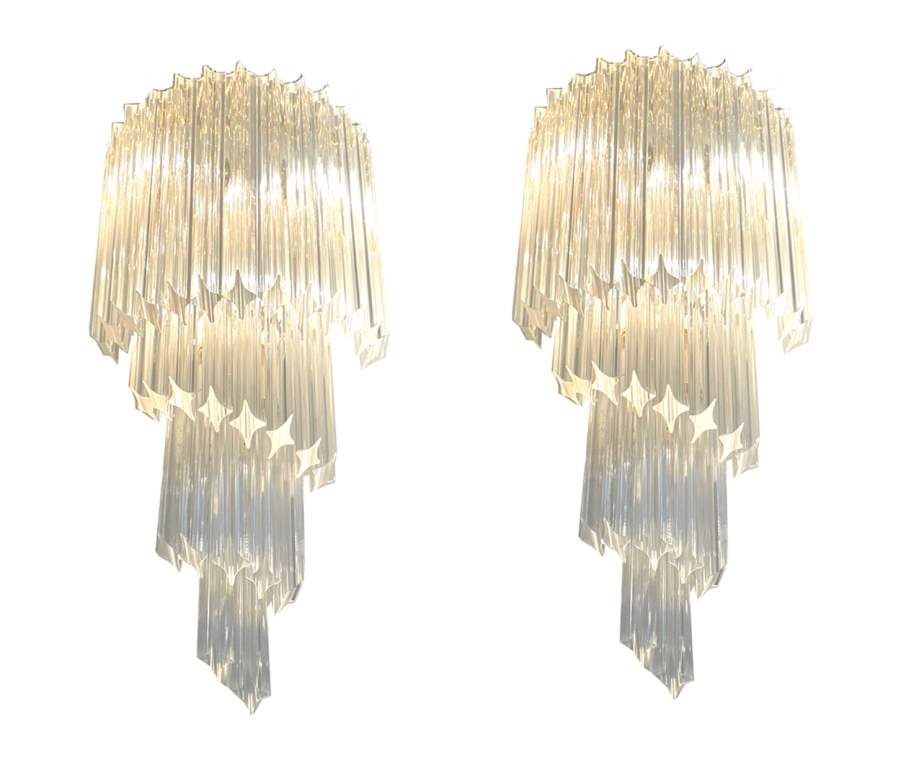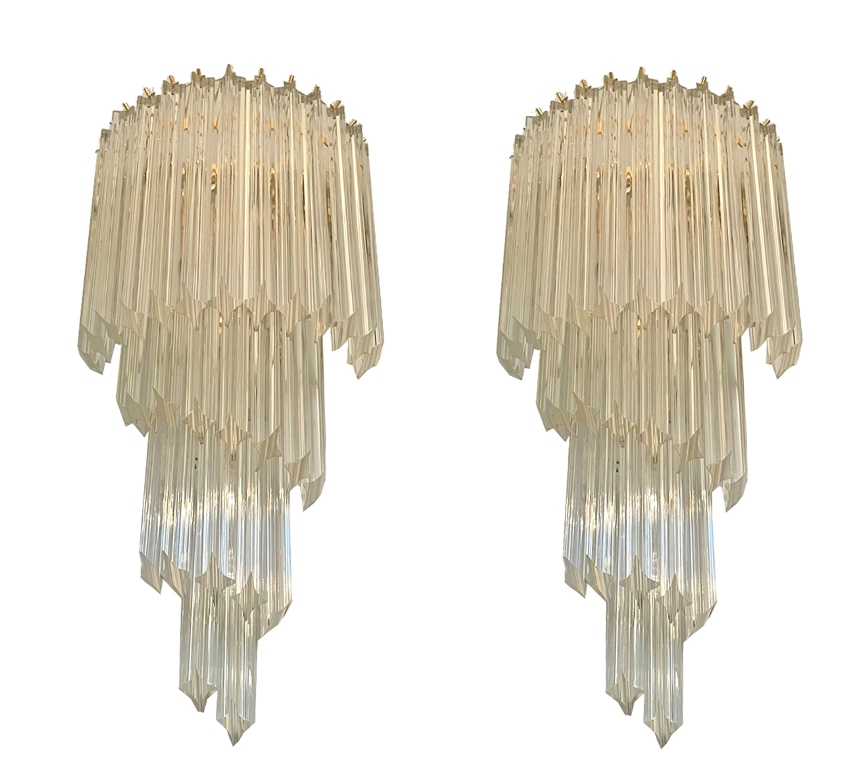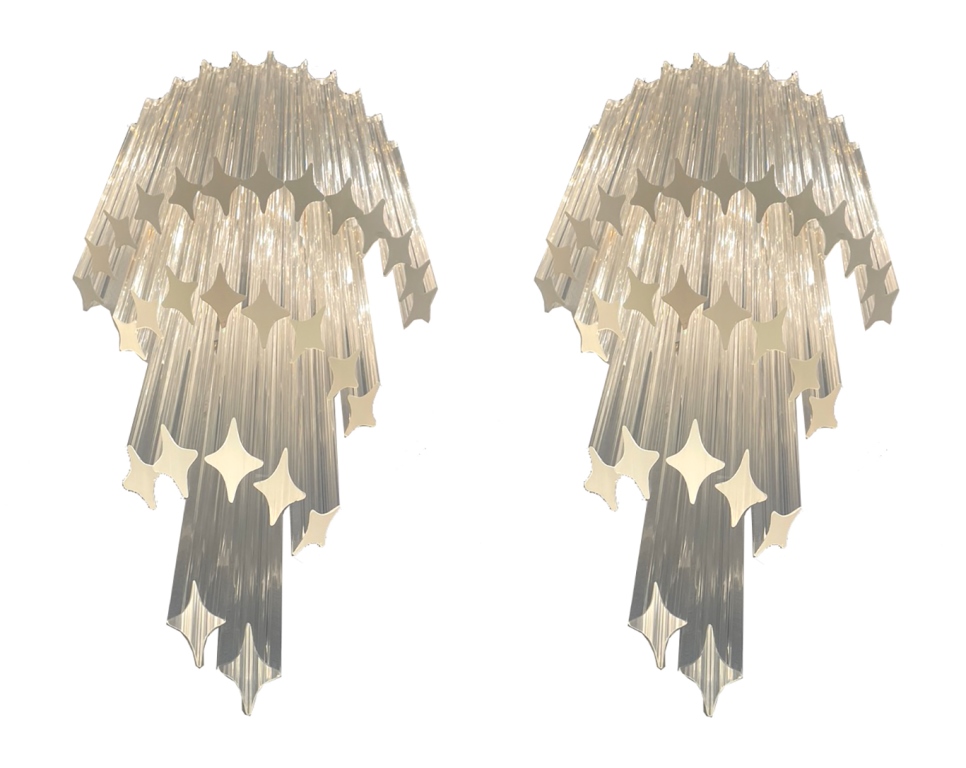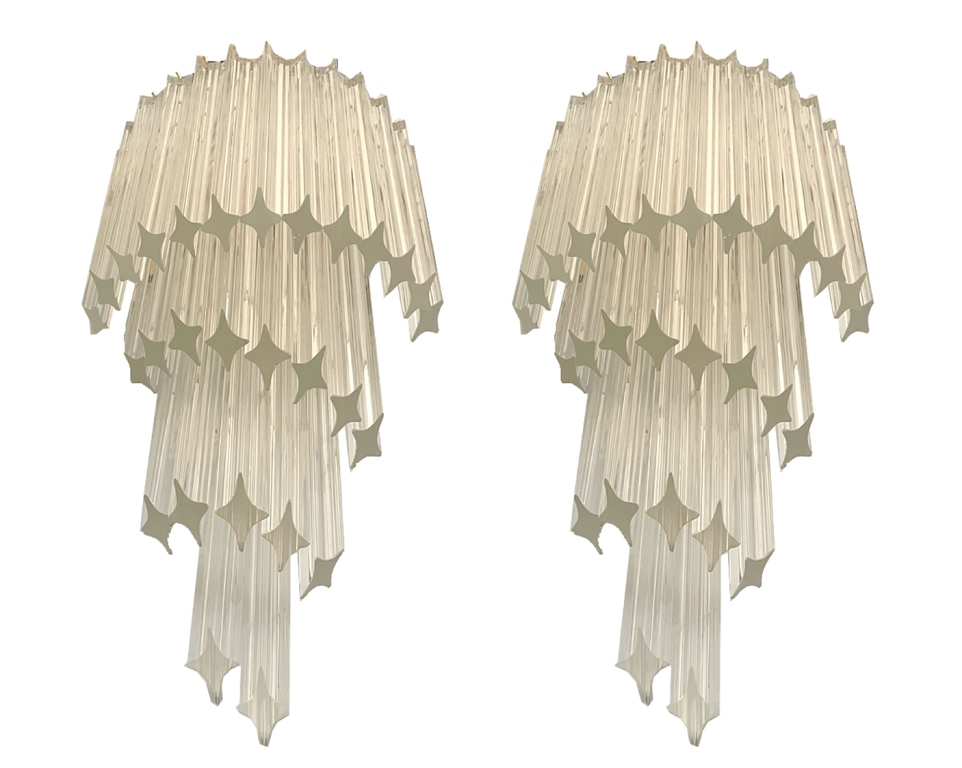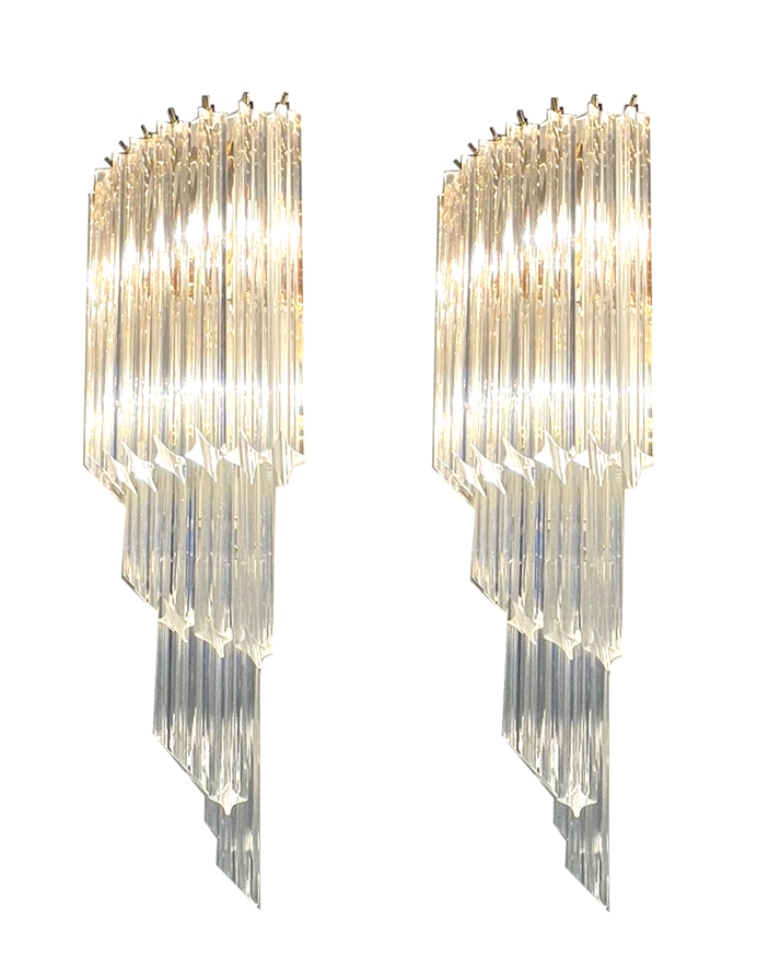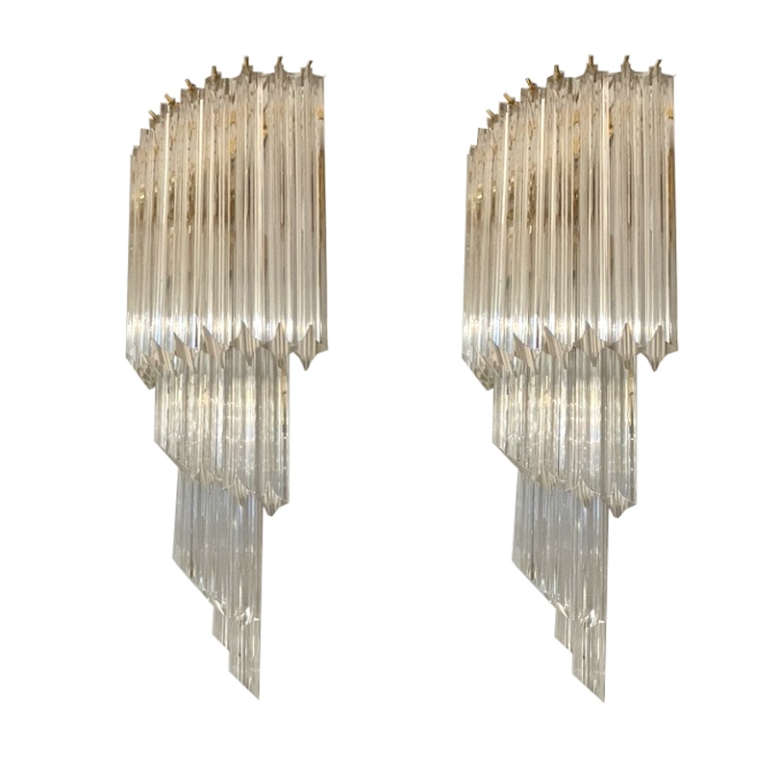 Pair of mid-century sconces from Venini
Italy around 1960.
Wall lamps arranged in a spiral, each with 28 glass rods in crystal glass.
Support material : polished brass
H.: 61 cm | Width : 35 cm Depth: 17 cm
A pair of mid-century sconces
Venini is an Italian company known for its handmade glassware, including wall lamps. Venini's mid-century lamps, manufactured in the 1960s, are distinguished by their modern design and high craftsmanship.
Venini lamps are available in various shapes and sizes and are made of hand-blown Murano glass. The lamps are produced by skilled craftsmen who blow the glass into various shapes and then harden it in an oven. The result is a shiny, transparent surface with color gradients that vary depending on the lighting.
Venini's design is often minimalistic and modern, with clean lines and a clear design language. The lamps can be used as both accent and functional lighting, and add an elegant and stylish atmosphere to any room.
The mid-century wall lamps from Venini are highly sought after by collectors and lovers of modern design and can be found in exclusive furniture stores and auctions. Venini's products have received numerous awards and recognition over the years for their quality and craftsmanship.
Lamps at RSA Wiesbaden
You can find more lamps, Art Deco lamps, and other art objects in my store in Wiesbaden. Regine Schmitz-Avila – your specialist for artistic lighting.