Table lamp Hettier Vincent
Nr. 2247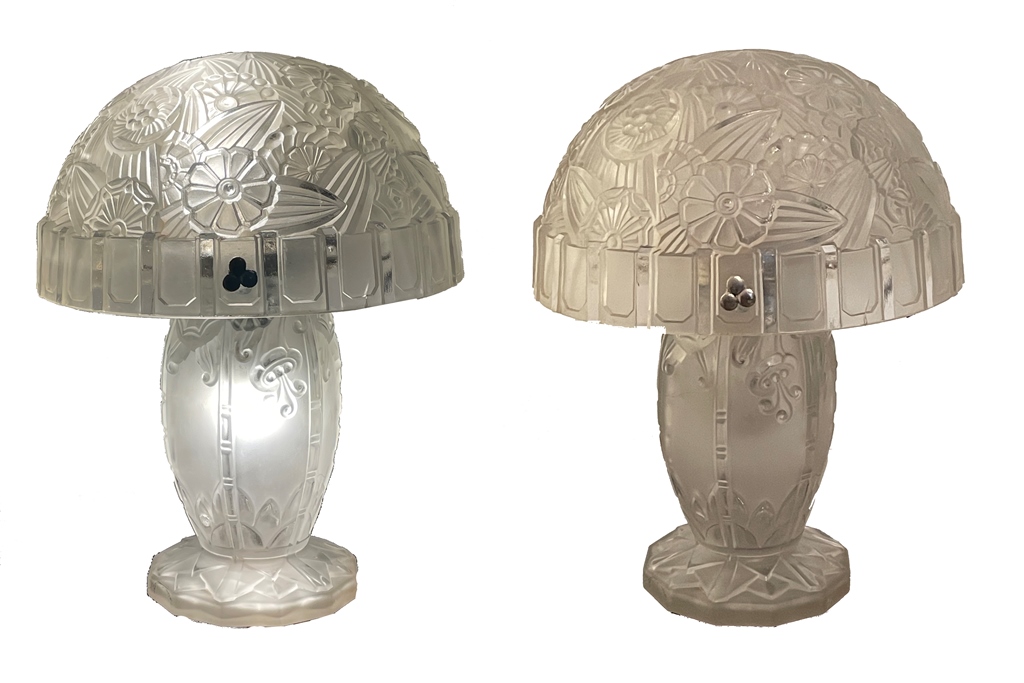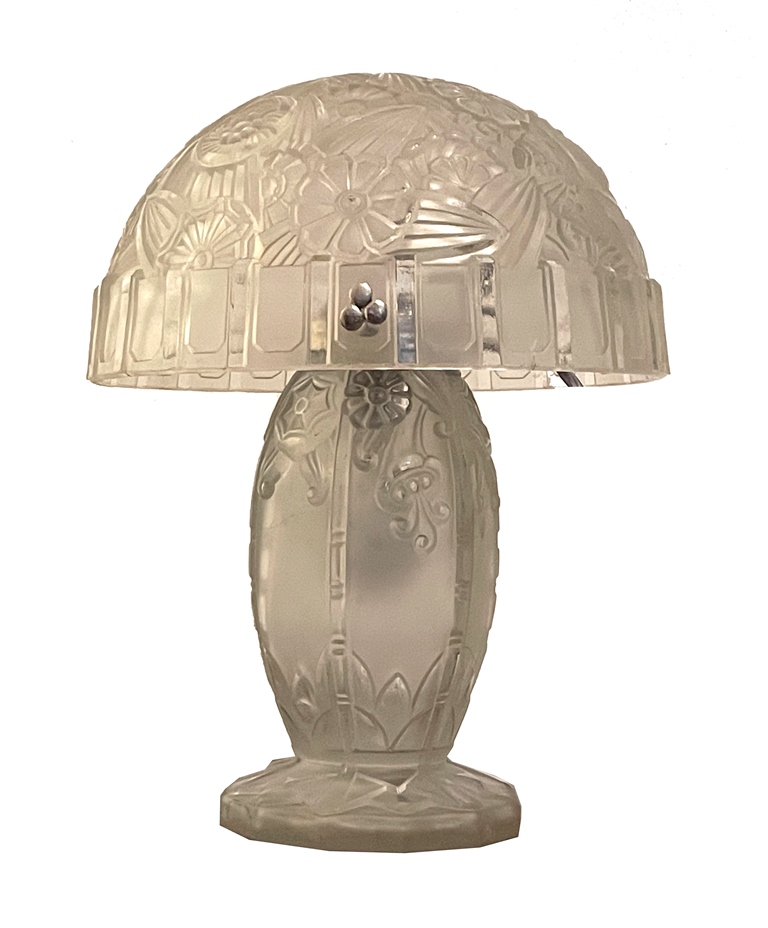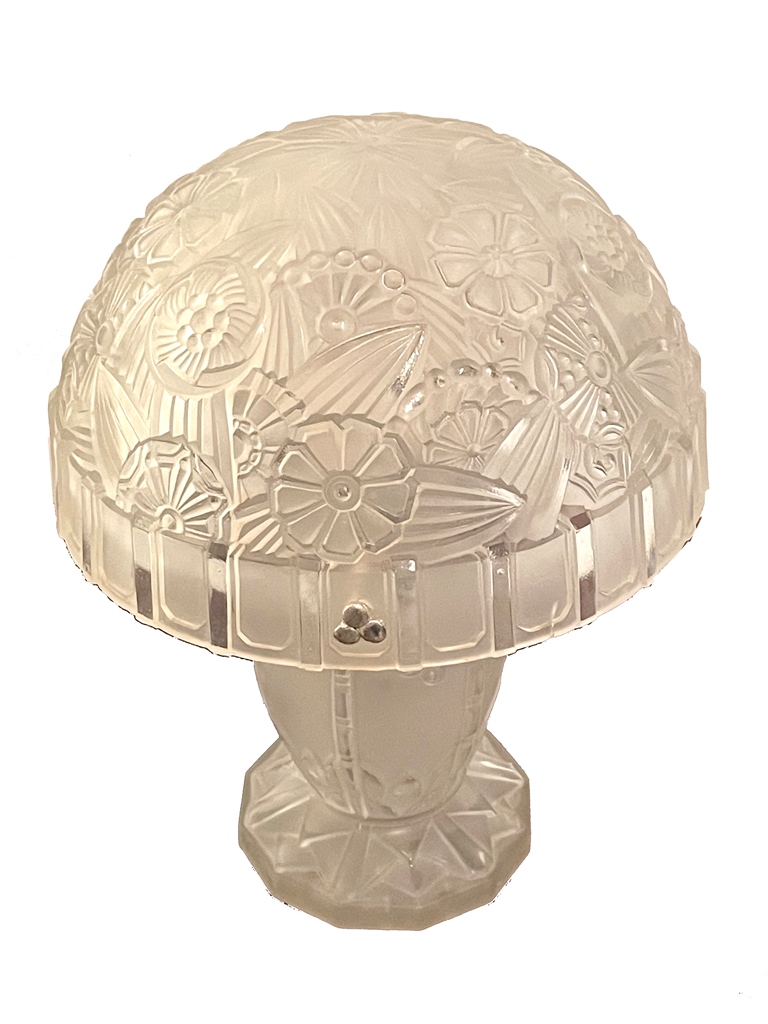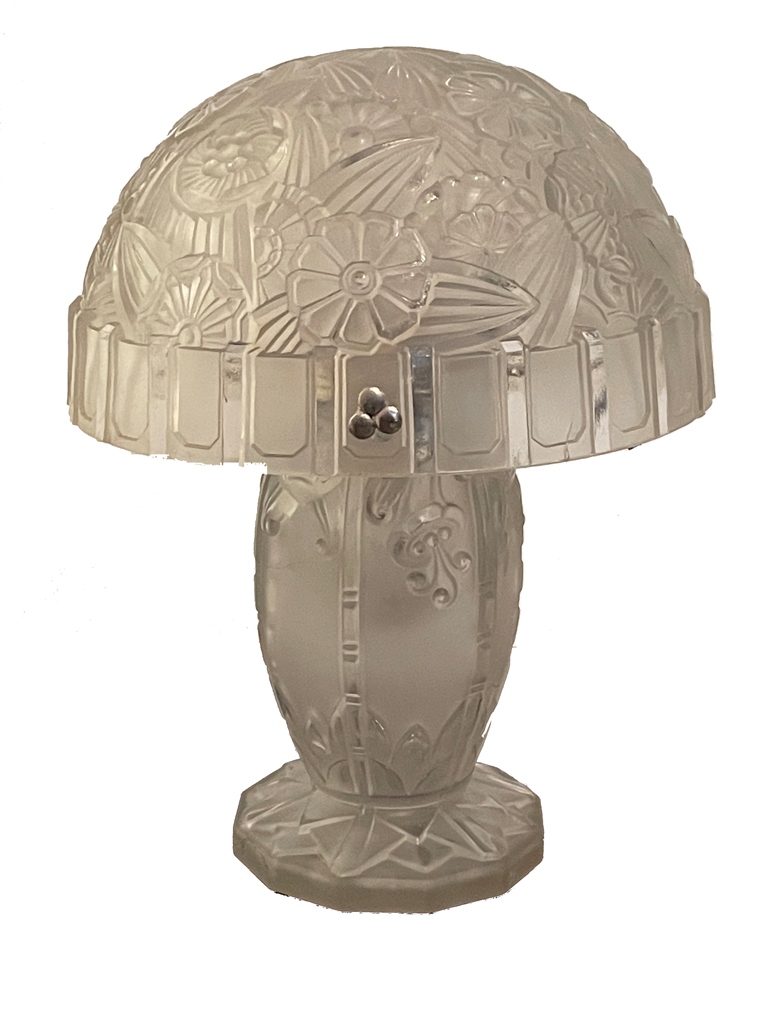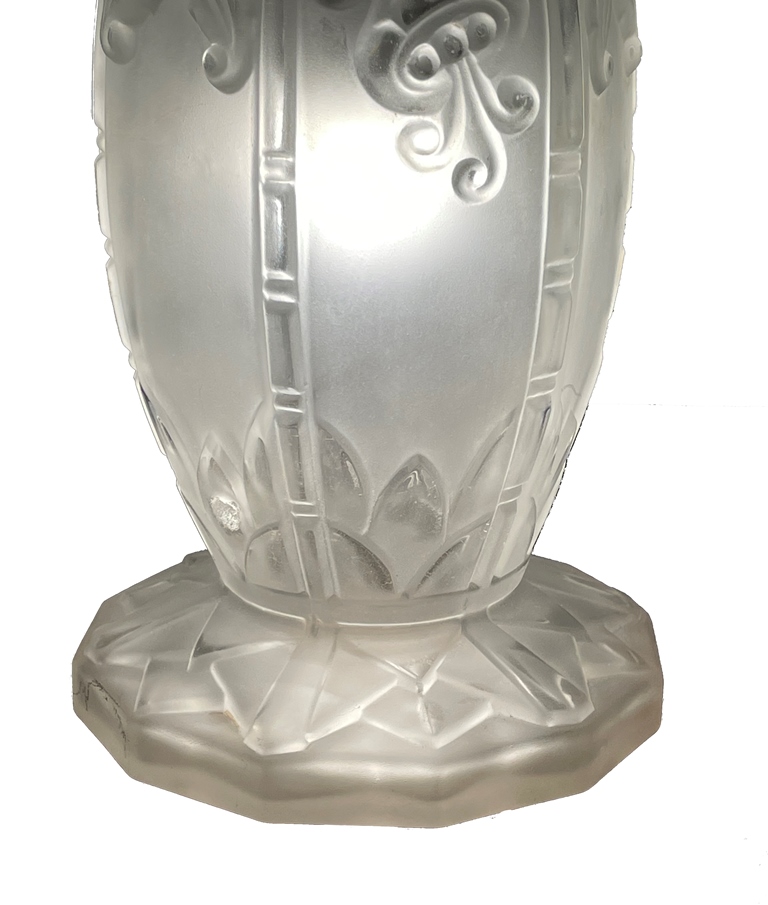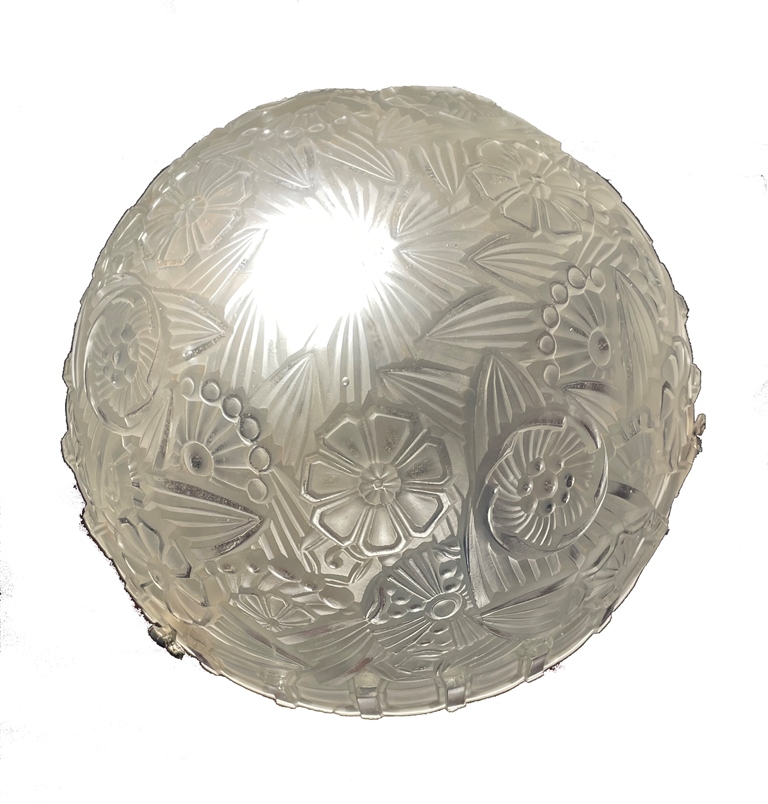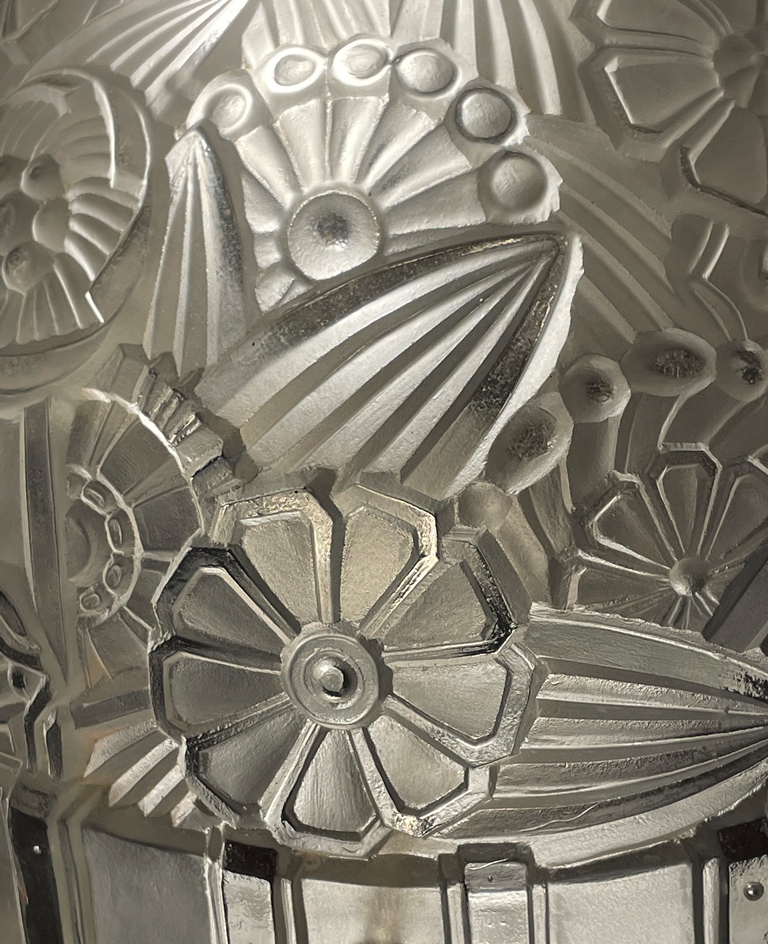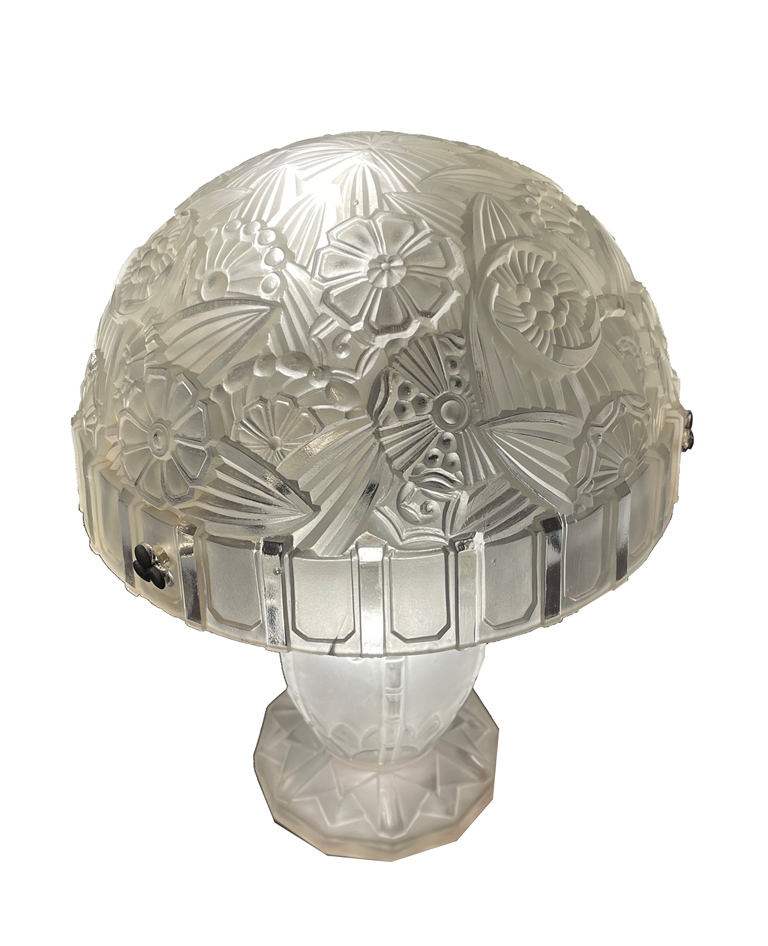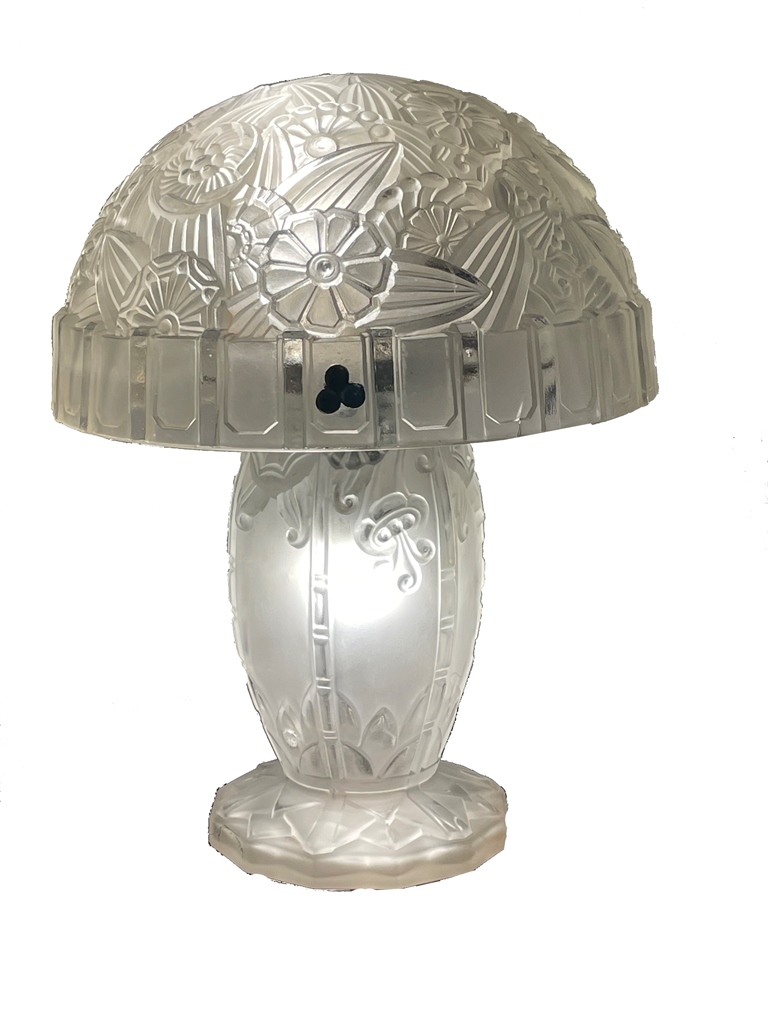 Table lamp
Hettier Vincent
Frosted glass with floral motifs – standing on a geometrically decorated glass base.
Bulbous shape with a mushroom-shaped canopy, the rim with surrounding bas-reliefs – the canopy decorated with flowers.
2 light sources.
Height: 37 cm
Shade diameter: 25 cm
Table lamp Hettier Vincent
Hettier Vincent was a French glass artist and designer who worked in the Art Deco style. He was born on May 14, 1875 in Paris and studied at the École des Arts Décoratifs in Paris. After completing his studies, he worked for various Parisian art glass studios before opening his own glass workshop in 1903.
In the following years, Hettier Vincent established himself as one of the leading French glass artists of his time. His works are characterized by their clear design language and the use of bold colors. His bowls, vases, and lamps made of mouth-blown glass and decorated with sophisticated engravings and cuts are particularly well-known.
In addition to his work as a glass artist, Hettier Vincent was also active as a designer and designed furniture and jewelry in the Art Deco style, among other things. His works were exhibited at many international exhibitions and were appreciated by prominent personalities such as Coco Chanel and the writer Colette.
Hettier Vincent passed away on December 11, 1933 in Paris, but left behind an extensive body of work that is still appreciated today for its outstanding craftsmanship and aesthetics.
Art Deco at RSA Wiesbaden
You can find more Art Deco cabinets, Art Deco chests of drawers and Art Deco lamps in my shop in Wiesbaden. Regine Schmitz-Avila – your specialist for French Art Deco furniture and art objects from around 1930.