New production table lamp
Nr. 98 | 900,-- Euro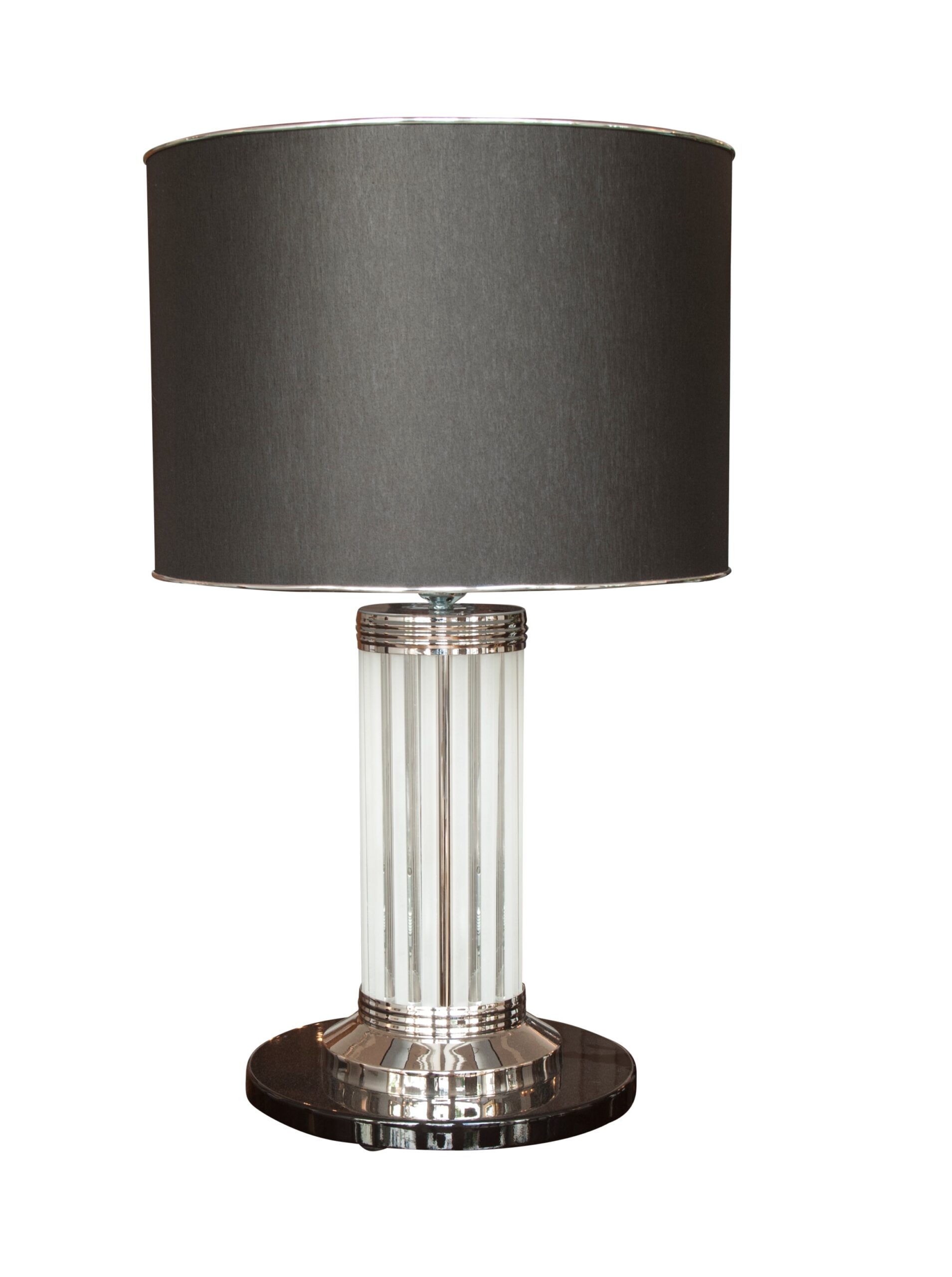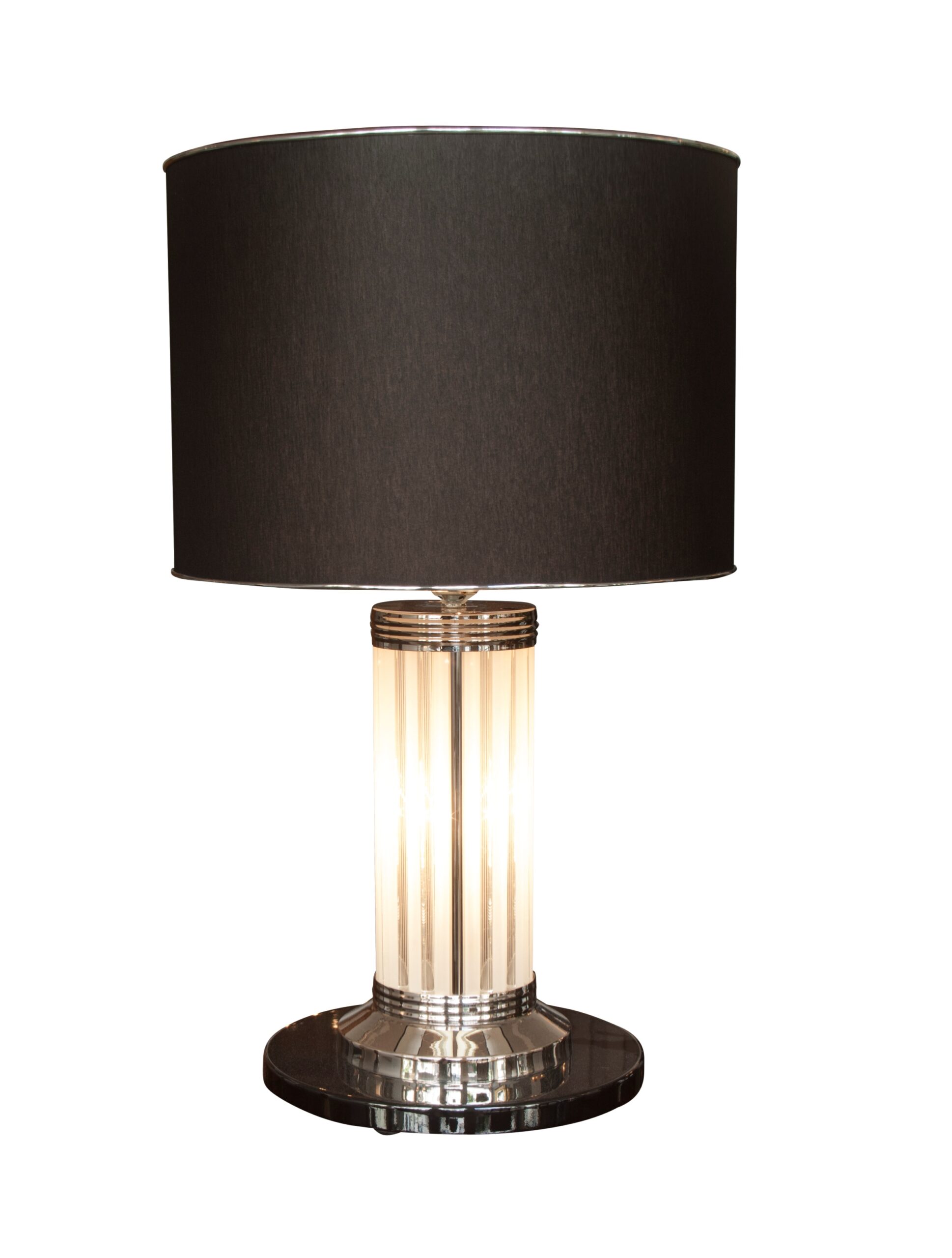 New production table lamp
High quality new production.
Glass rods, chrome and black lacquer base. Black fabric shade.
Height: 59 cm | Diameter shade: 35 cm / 26 cm base
3 light bulbs E 14
4 Brennstellen
Price: 1.900,– €
(including 19% VAT that can be claimed back)
New production table lamp
A newly crafted lamp in Art Deco style is characterized by elegant lines and a clear design language. Typical features include symmetrical geometries such as circles, squares, and triangles, often combined with stylized animal or floral motifs.
Materials that can be used in Art Deco style lamps include brass, bronze, chrome, glass, or ceramics. Glass inserts with geometric shapes or colored elements are also common, which break the light and create a unique atmosphere.
Such a table lamp can be a focal point in any room and particularly suits a modern or minimalist interior. Lamps that have glass rods arranged in a geometric pattern create an interesting interplay of light. Glass rods can also be an essential part of the design in room dividers or other decorative elements.
The use of glass rods in Art Deco style is an example of how this style experimented with innovative materials and technologies to create a modern, contemporary design.
Lamps at RSA Wiesbaden
You can find more lamps, Art Deco lamps, and other art objects in my store in Wiesbaden. Regine Schmitz-Avila – your specialist for artistic lighting.