Bear as a table lamp
Nr. 1802 | 1.600,-- Euro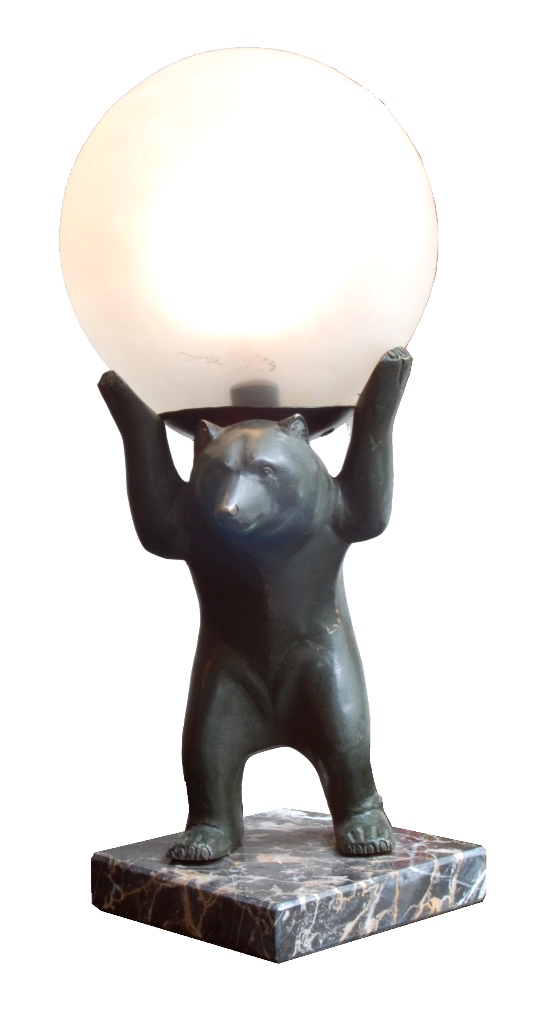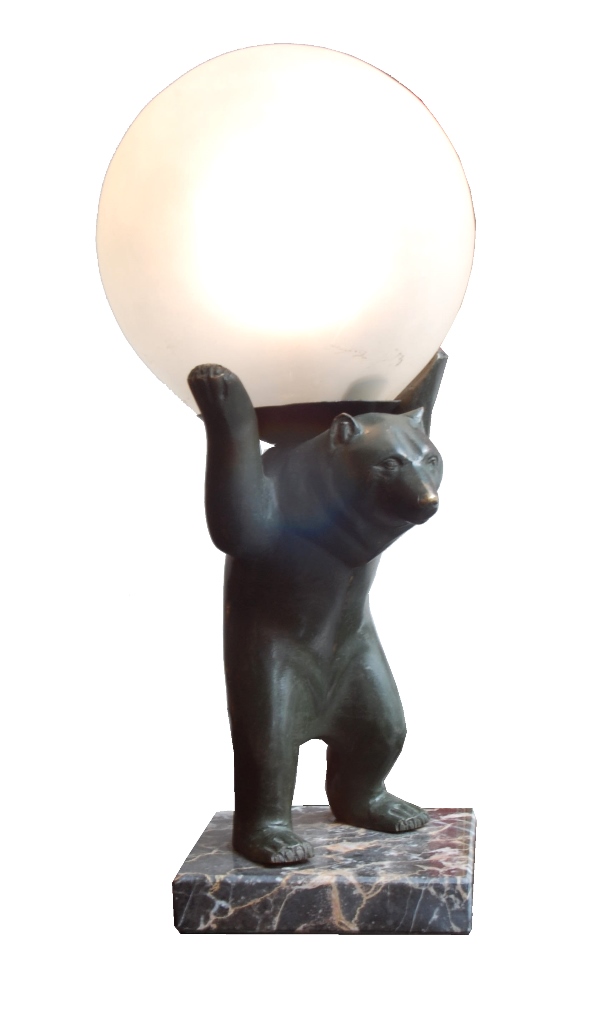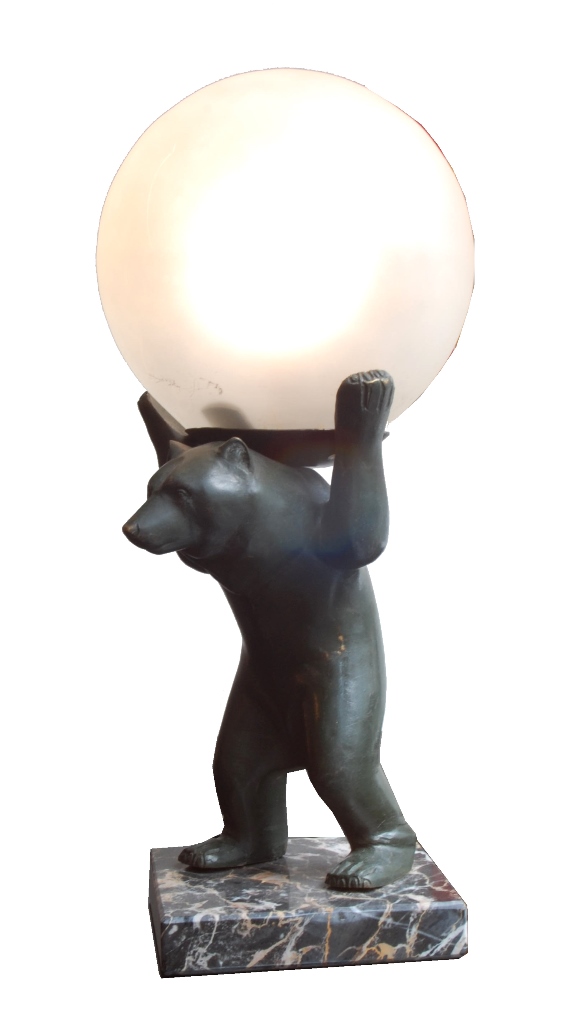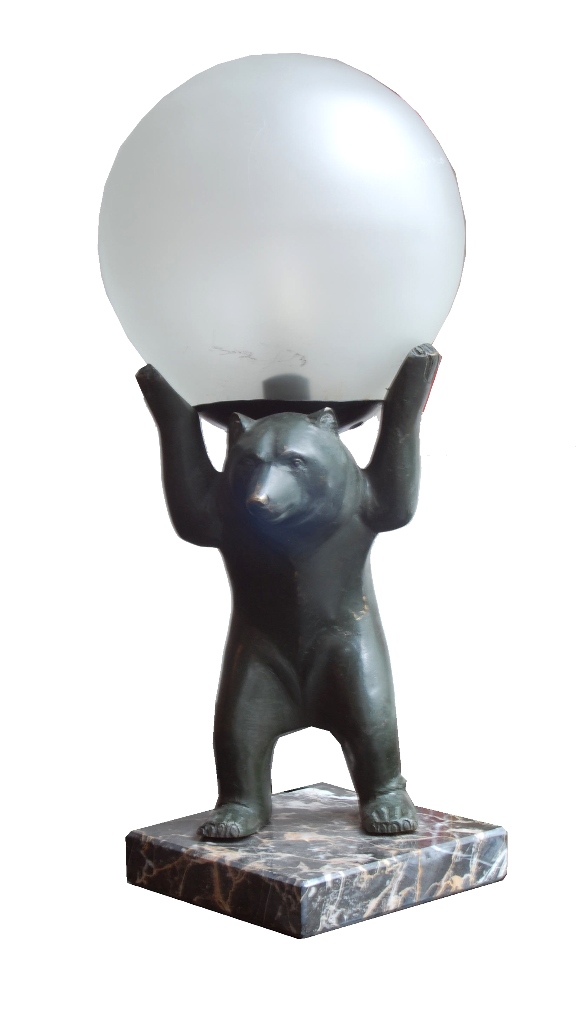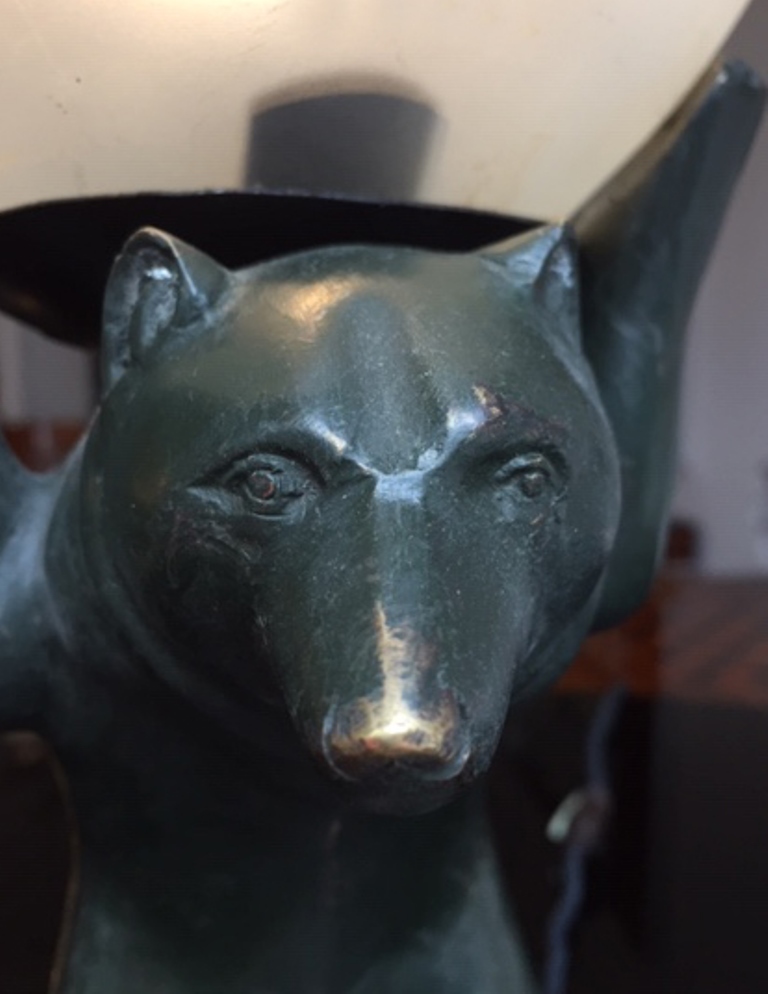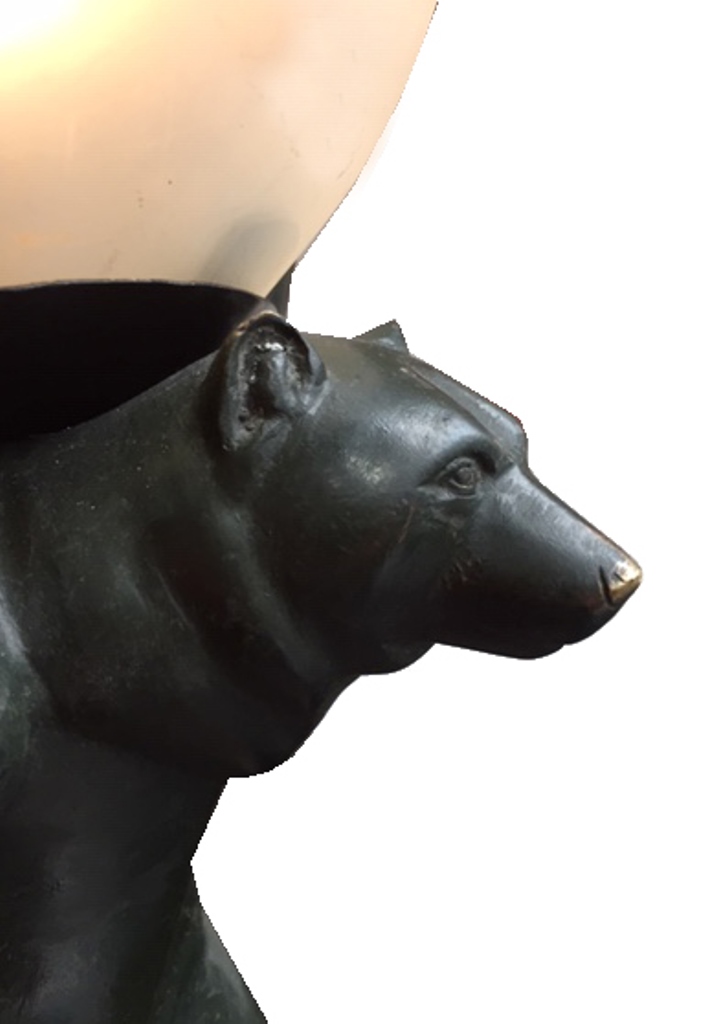 Bear as a table lamp
France around 1930.
Original bronze black-green patinated on marble base with original glass ball.
Height: 37.5 cm
Ball diameter: 18 cm
Wide base: 12.5 cm
Price: 1.600,– €
(including 19% VAT that can be claimed back)
Bear as a table lamp
A bronze alloy is a metal alloy mainly composed of copper and tin. However, other metals such as aluminum, nickel, or lead can also be added in small quantities to improve certain properties of the alloy.
A typical composition for a bronze alloy could be, for example, 80% copper and 20% tin. Bronze alloys are known for their hardness, strength, corrosion resistance, and good castability, which is why they are used in various applications such as coin making, artworks, jewelry, musical instruments, tools, and machine parts.
In German, bronze is called "Legierung aus Kupfer und Zinn" or simply "Bronze."
Bronze statues in the Art Deco style were very popular in the 1920s and 1930s and were often considered expressions of luxury and modern lifestyle. Many of these sculptures featured animals such as horses, gazelles, dogs, and also bears.
In European culture, the bear often symbolizes strength, courage, and protective instinct. In the world of Art Deco, bears can therefore be seen as representations of these qualities or as decorative elements.
A famous example of a bronze sculpture of a bear in the Art Deco style is the "Dancing Bears" sculpture by the French artist François Pompon. This sculpture depicts a bear in a very stylized and modern way and became an iconic work of the Art Deco style.
Art Deco at RSA Wiesbaden
You can find more Art Deco cabinets, Art Deco chests of drawers and Art Deco lamps in my shop in Wiesbaden. Regine Schmitz-Avila – your specialist for French Art Deco furniture and art objects from around 1930.