Chinese table lamp
Nr. 1904 | 800,– Euro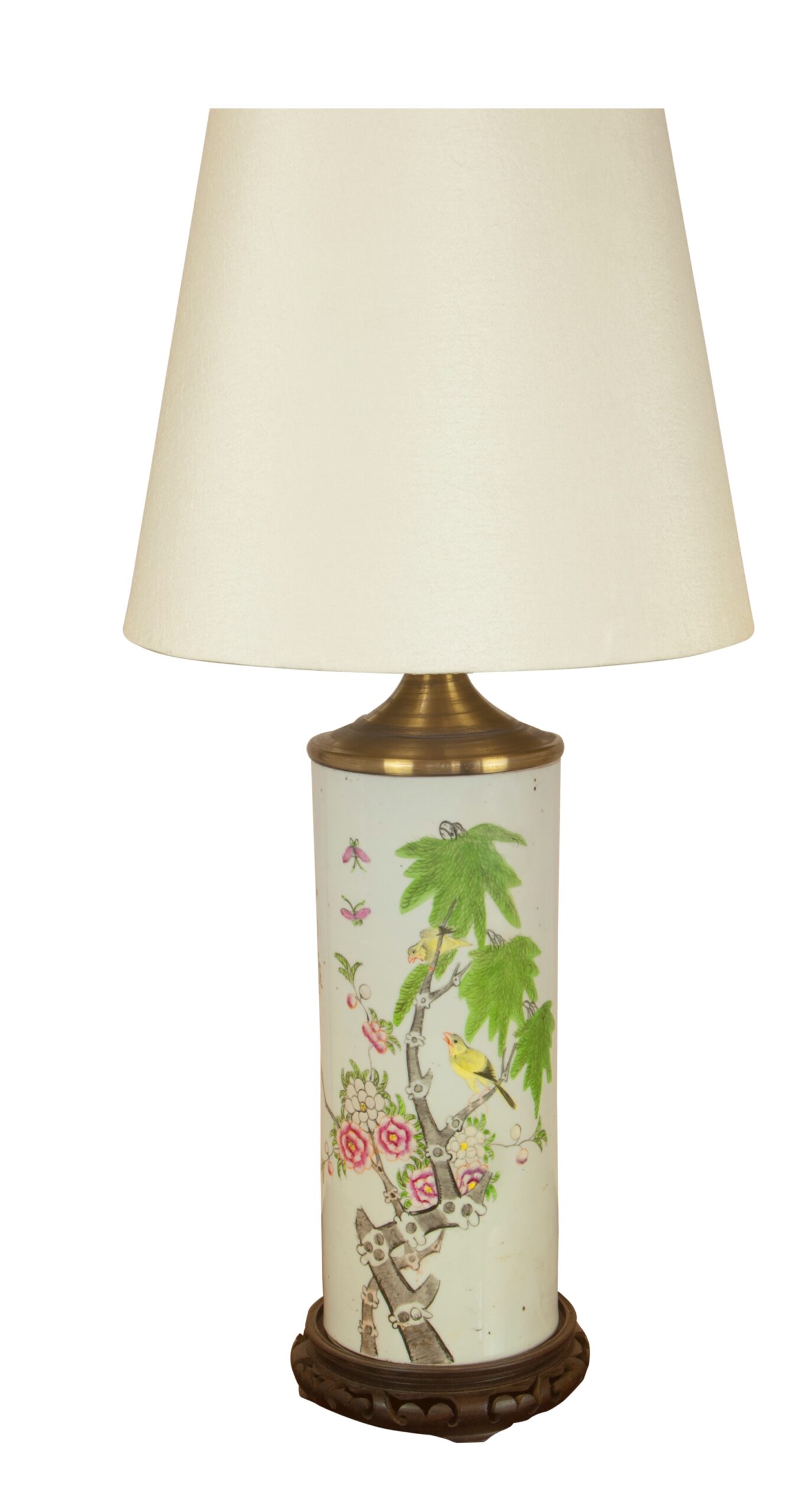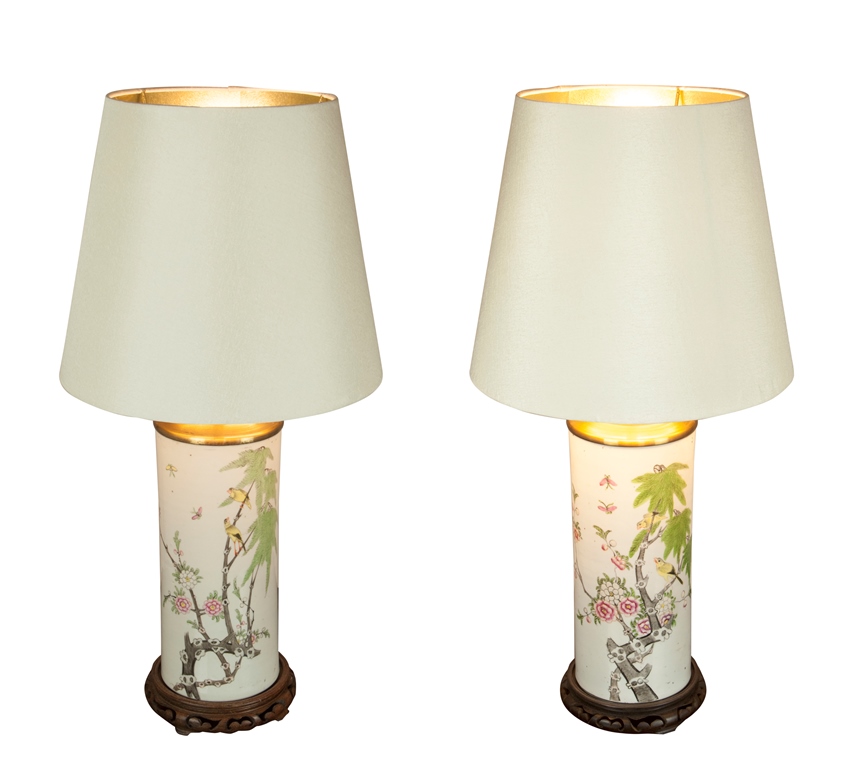 Chinese table lamp
Decorative "Family Rose" porcelain vase as a lamp
China 20th century.
Total height: 62 cm | base- diameter: 15 cm
Chinese table lamp "Famille Rose"
A Chinese table lamp Famille Rose is a decorative table lamp made using the famous Famille Rose porcelain technique, which was popular in China during the Qing Dynasty. This technique involves the use of lustrous and opaque colors to create fine porcelain objects, often decorated with figurative or floral motifs.
A Chinese Famille Rose table lamp typically consists of a porcelain base decorated in the Famille Rose technique and a matching lampshade. The lampshade can be made from materials such as silk, linen or parchment and is usually finished in a color that complements the colors on the porcelain base.
A table lamp is a portable light that is placed on a table and desk or other flat surface and is typically used to illuminate the work area or for reading. Table lamps come in a variety of styles, sizes, and materials, and can be powered by a variety of light sources, such as incandescent, fluorescent, or LED bulbs.
Table lamps are versatile and can be used in different rooms and environments to provide pleasant lighting. They can also serve as a decorative element in a room and are usually inexpensive and easy to install.
These lamps are often ornate and intricately designed and can come in a variety of sizes and shapes. They are a popular choice for living rooms or bedrooms to add a touch of elegance and sophistication to the room.