Angelpoise Lampe von Herbert Terry & Sons
Nr. 1639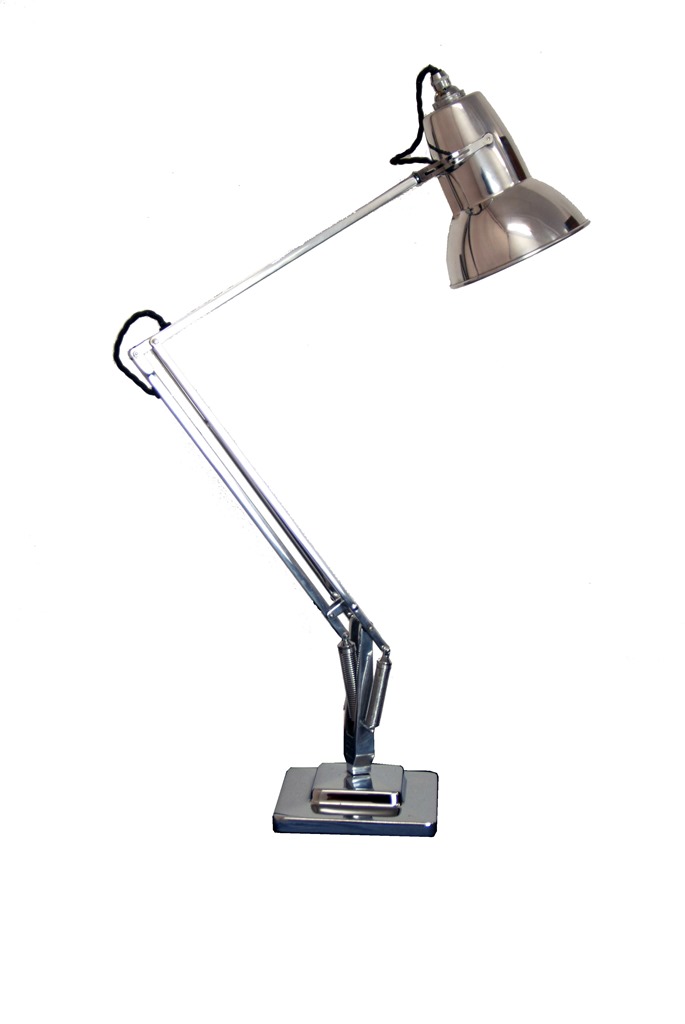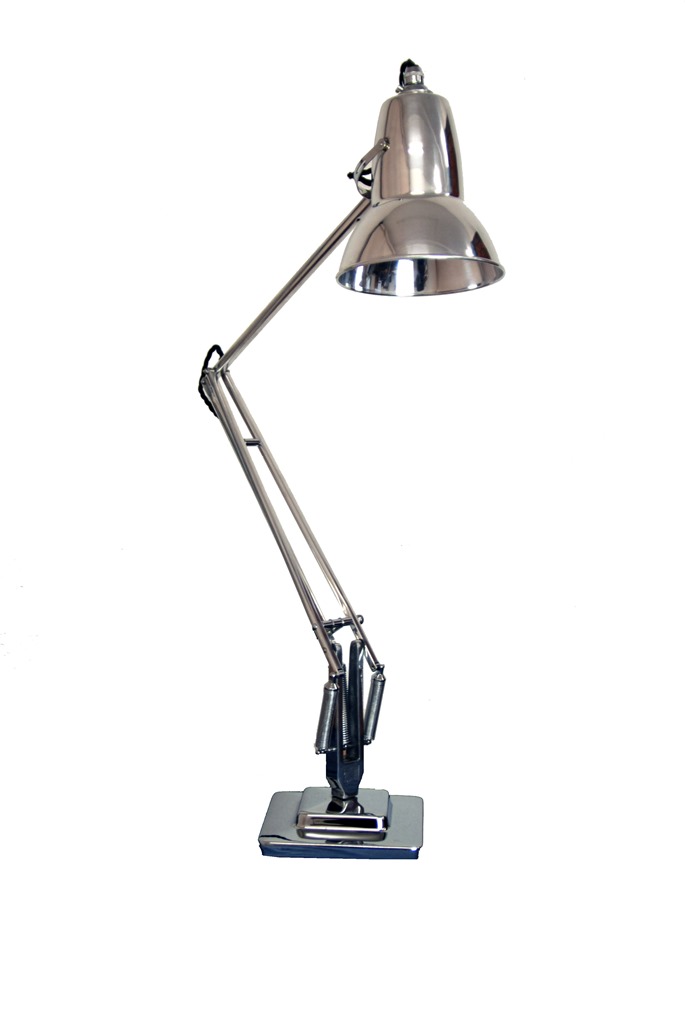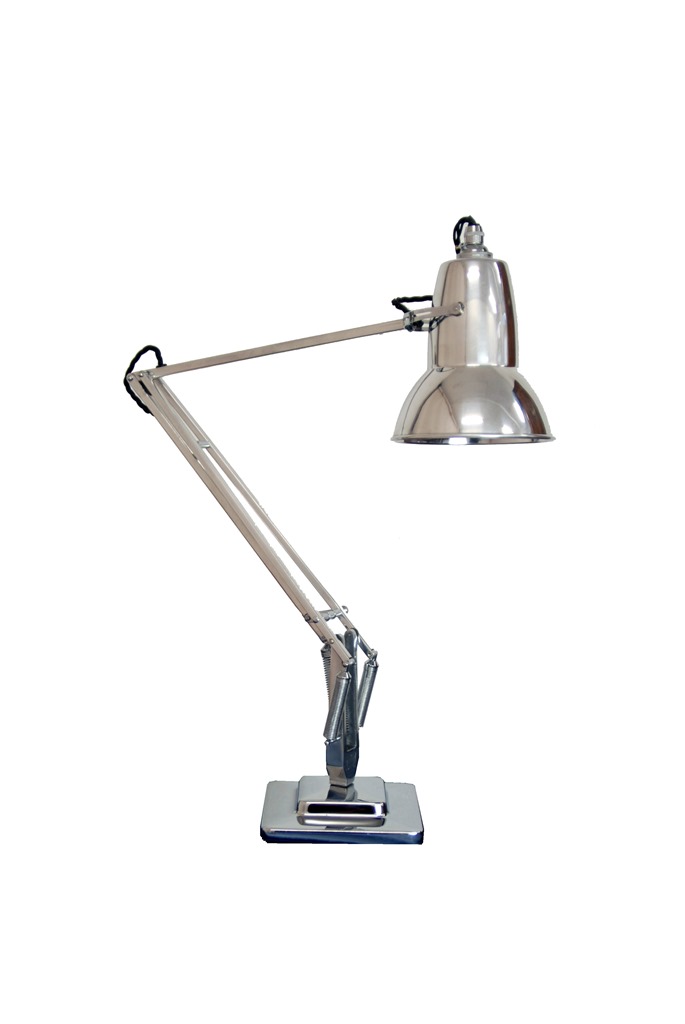 Angelpoise Lampe von Herbert Terry & Sons
London, 1950, stamped.
Polished aluminum shade, springs and base. Frame in chrome.
60 watt light source.
Newly wired and electrified with black knitted cable and plug.
Total height: 90 cm | foot: 15 cm
The British lighting manufacturer Anglepoise is best known for its iconic three-strand lamp with articulated arm  . [Nbsp] Anglepoise started as an icon in British design; with his lamp of the same name as a revolutionary design that adorned living rooms and offices in British homes and offices throughout the twentieth century.
Angelpoise Lampe von Herbert Terry & Sons
The Anglepoise desk lamp is a cult classic and iconic design from the British lighting manufacturer, Anglepoise. It has a triple-arm jointed design and became a revolutionary piece of furniture in British homes and offices throughout the twentieth century.
Designed by Herbert Terry & Sons, the Anglepoise lamp is a classic of British industrial design history. The lamp was first introduced in 1932 and is characterized by its unique spring mechanism, which allows the lamp head to be held in any position without slipping or sinking.
The idea for the lamp originated when the chief engineer of Terry & Sons, George Carwardine, tried to develop a spring mechanism that would mimic the movements of a human arm. After years of research and development, the Anglepoise lamp was born.
The desk lamp was a huge success and quickly became a standard in factories, workshops, and offices around the world. It has been developed and improved over the years and is still a popular design object found in many homes and offices today.
The Anglepoise lamp is a remarkable object not only because of its functionality and aesthetics but also because of its significance in design history. It embodies the spirit of British industrial design of the 1930s and has left an unforgettable impression on the world of design.
Art Deco at RSA Wiesbaden
You can find more Art Deco cabinets, Art Deco chests of drawers and Art Deco lamps in my shop in Wiesbaden. Regine Schmitz-Avila – your specialist for French Art Deco furniture and art objects from around 1930.