Salvador Dali signed etching "Le paradis perdu"
Nr. 2089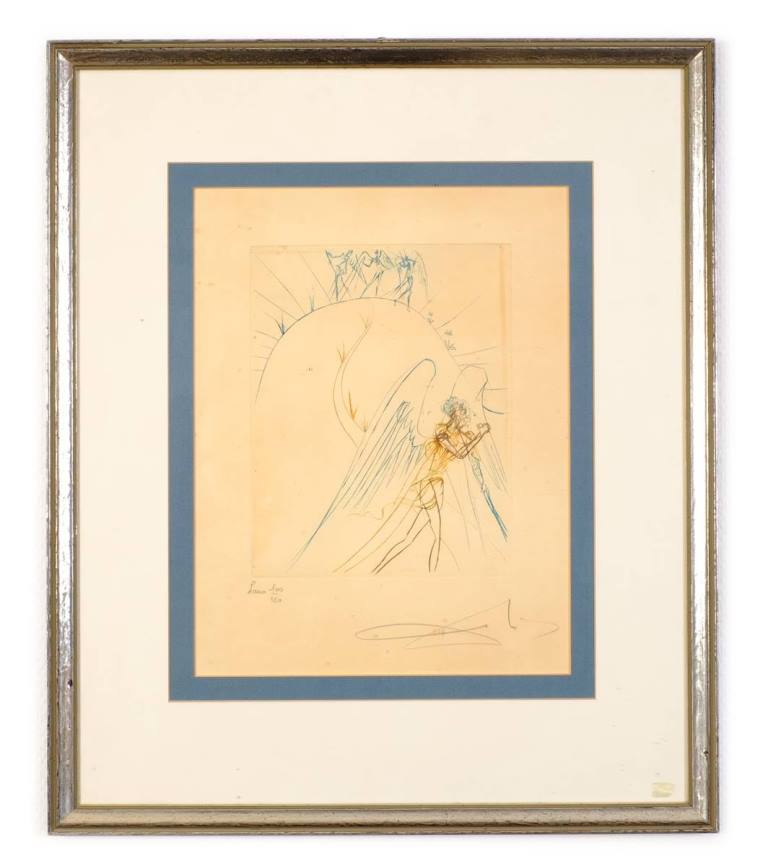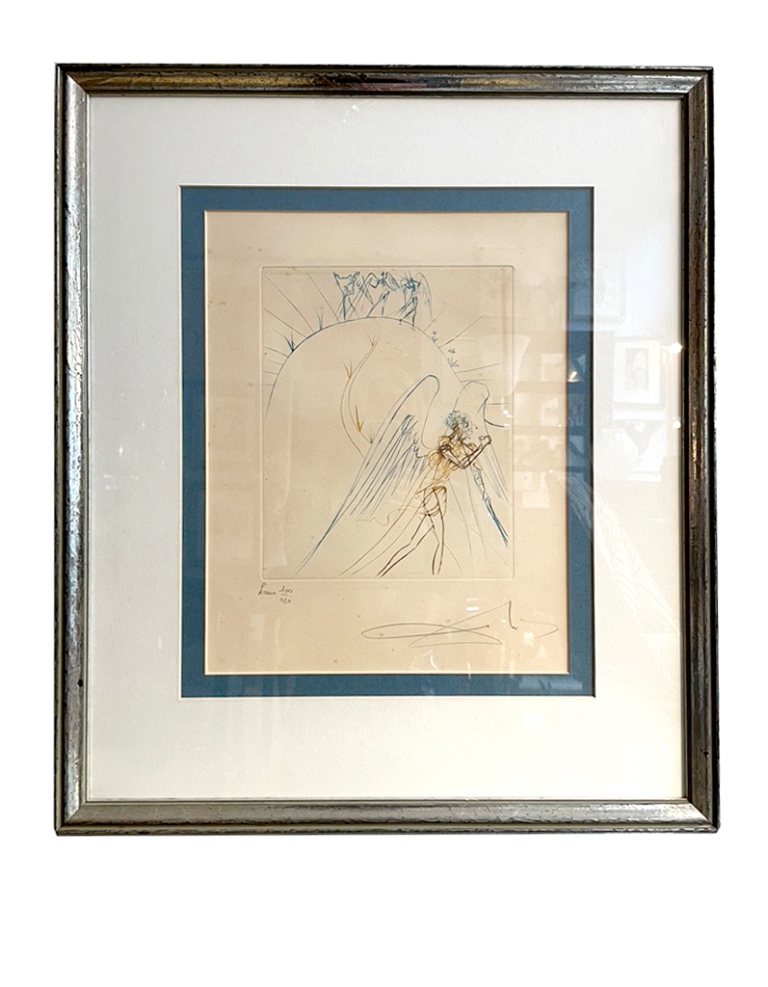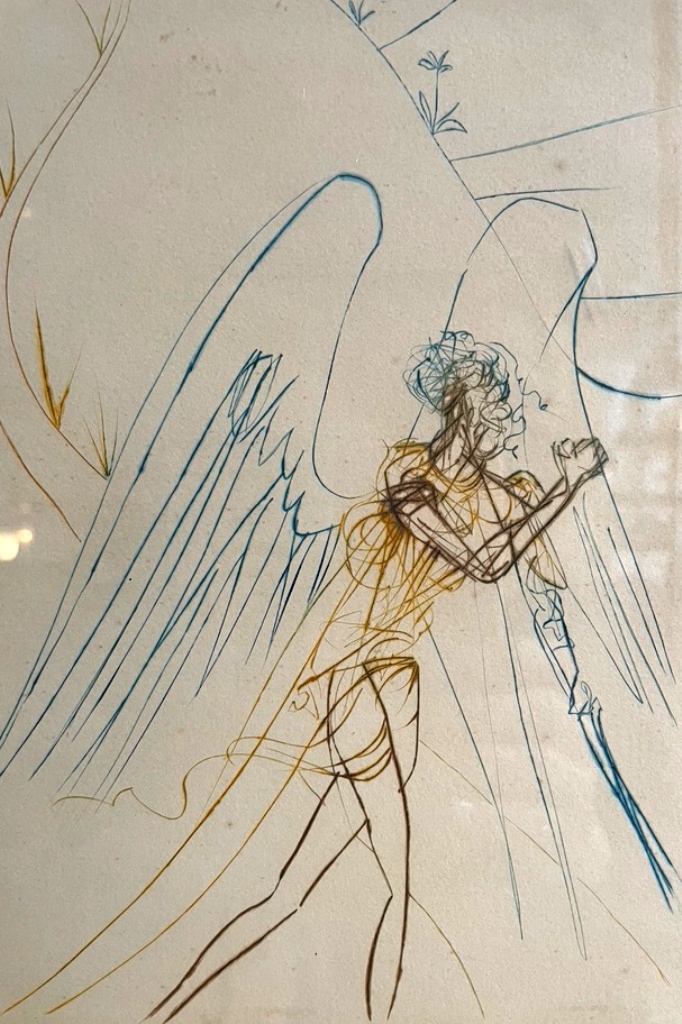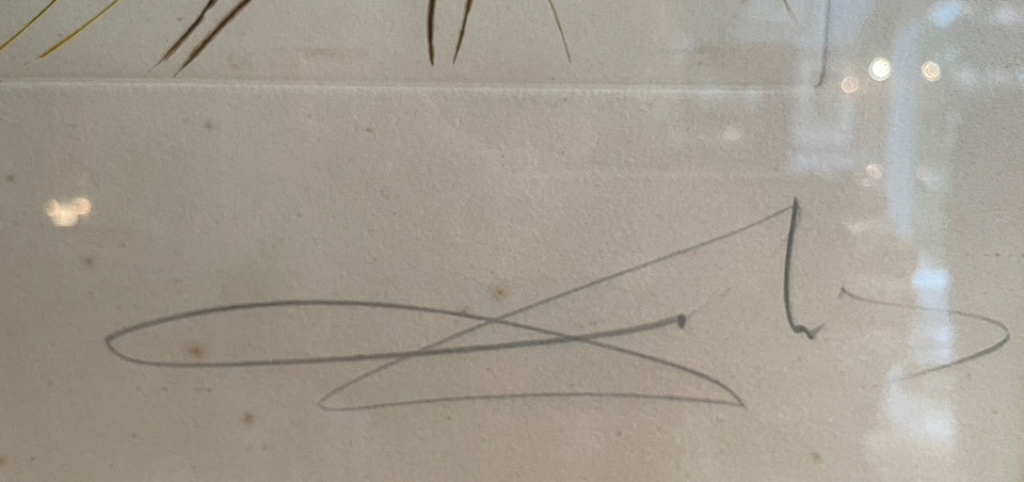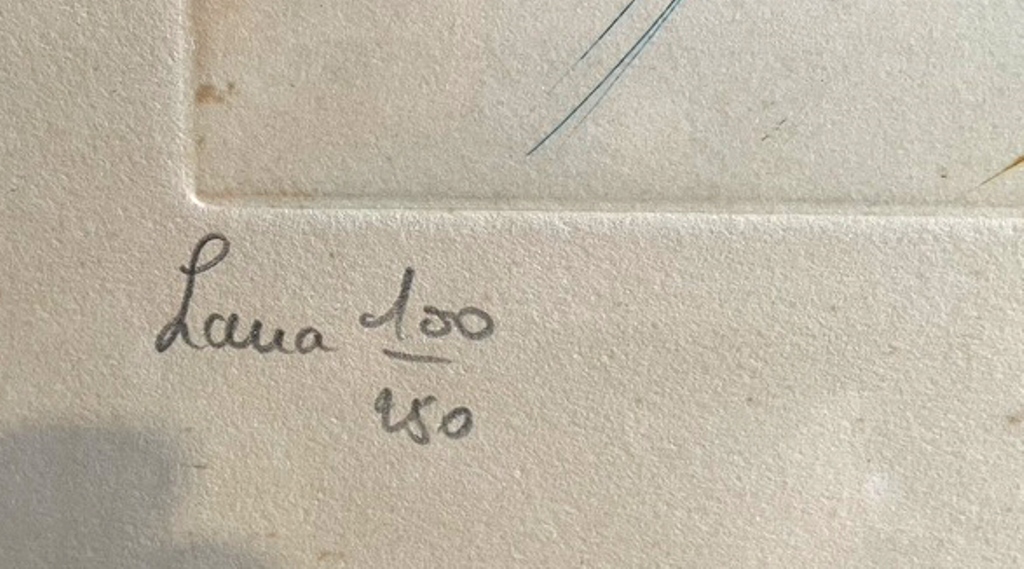 Salvador Dali signed etching "Le paradis perdu"
Salvador Dali (1904-1989) Paris 1974.
Original etching on lana.
Signed in lower right.
Ex. 100 / 250
Height: 43 / 63,5 cm | Width: 34 / 52,5 cm
Salvador Dali signed etching
"Le paradis perdu" (The Lost Paradise) is a well-known etching by Spanish artist Salvador Dali (1904-1989). It was published in 1974 and is part of a series of illustrations that Dali created for an edition of John Milton's epic poem "Paradise Lost".
The etching "Le paradis perdu" shows a man and a woman sitting on a rock in the middle of an ocean. The man holds some sort of harp or lute in his hand while the woman has her arms around him. In the background, there is a large sun surrounded by clouds. The scene is surrounded by a surrealist landscape typical of Dali's style.
Dali's interpretation of Milton's "Paradise Lost" is influenced by his interest in religion and the human psyche. His illustrations are often full of symbolism and fantasy, and "Le paradis perdu" is no exception. The etching depicts an idyllic scene that appears peaceful and harmonious at first glance, but upon closer inspection, reveals a variety of meanings and interpretations.
"Le paradis perdu" is an important part of Dali's artistic legacy and is often regarded as a masterpiece of etching. It is a fascinating example of Dali's surrealist style and his ability to explore complex themes in his art.
Contemporary art at RSA Wiesbaden
You can find many artworks and art objects at RSA Wiesbaden. Regine Schmitz-Avila – your art specialist for lithographs, oil paintings, and etchings