Salvador Dali signed etching "Le corridor de Katmandu"
Nr. 2092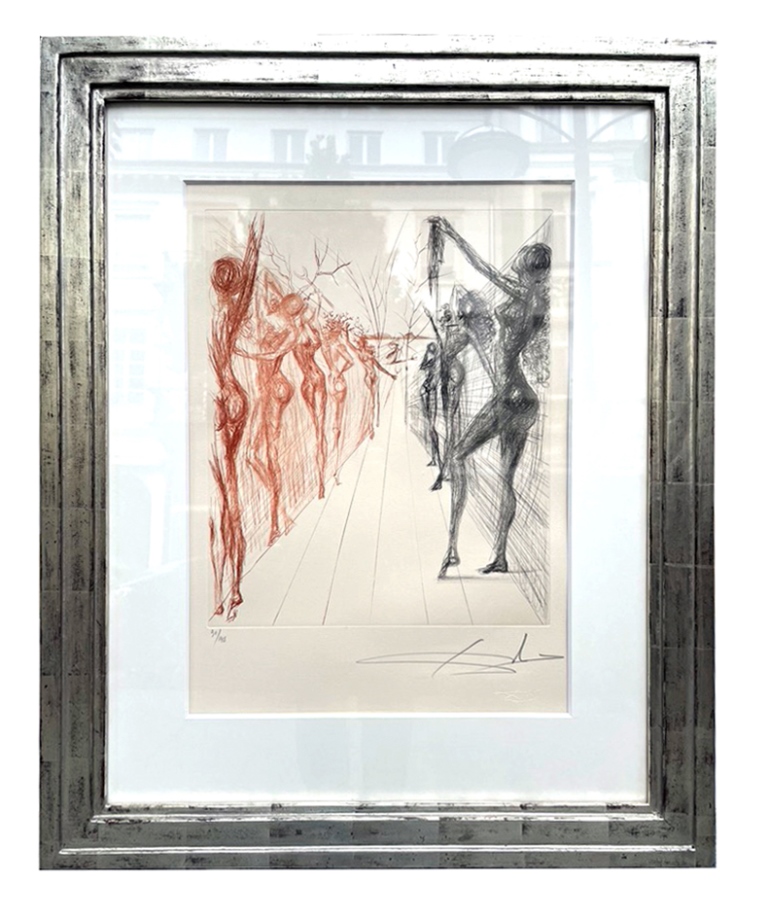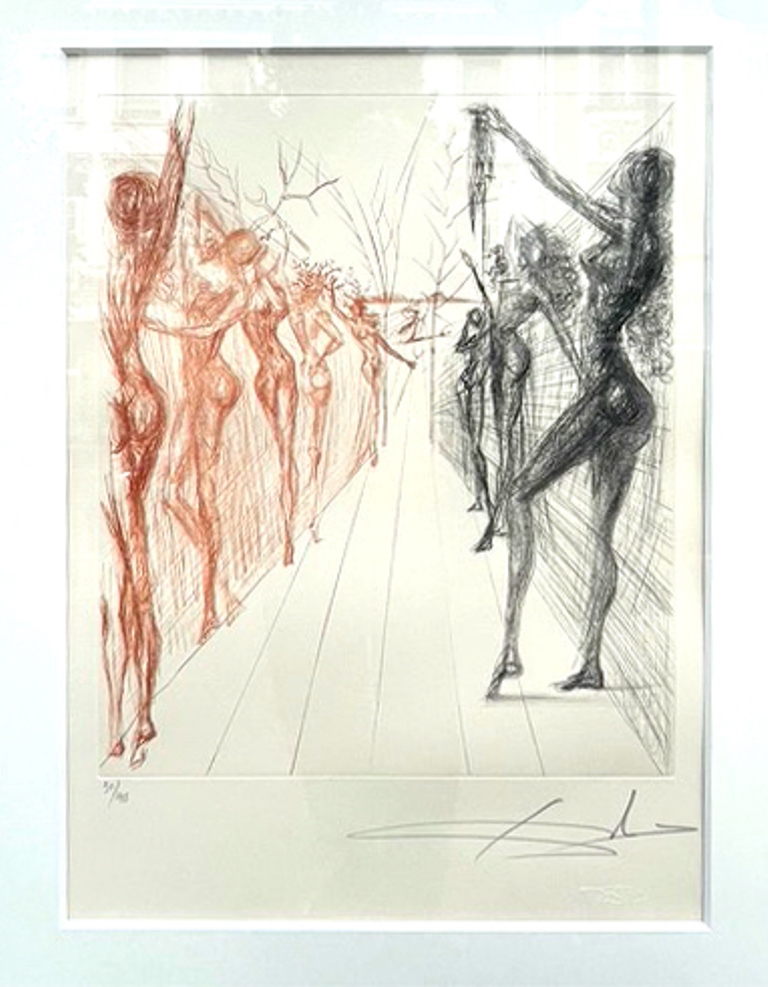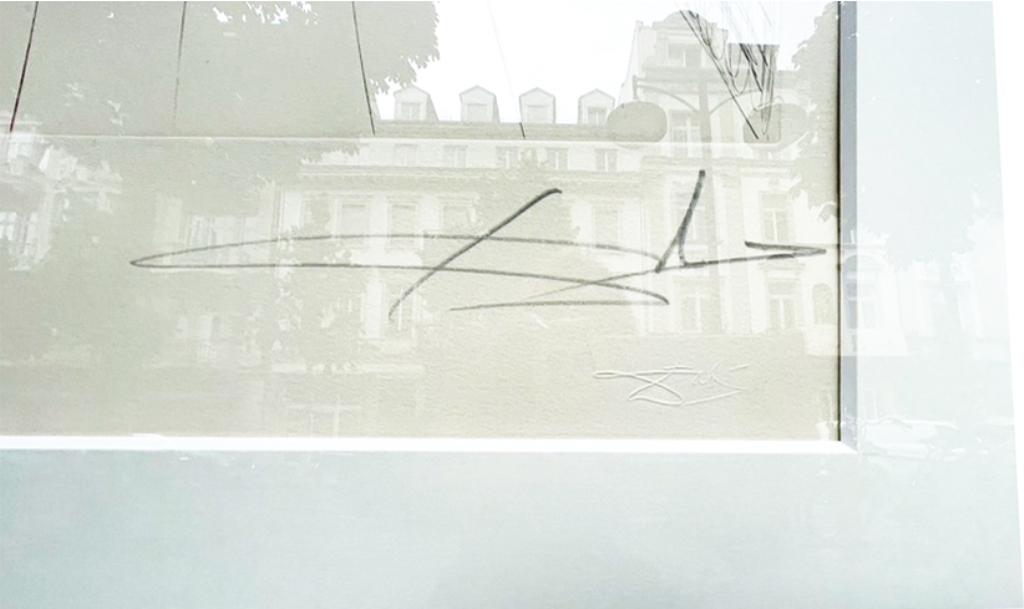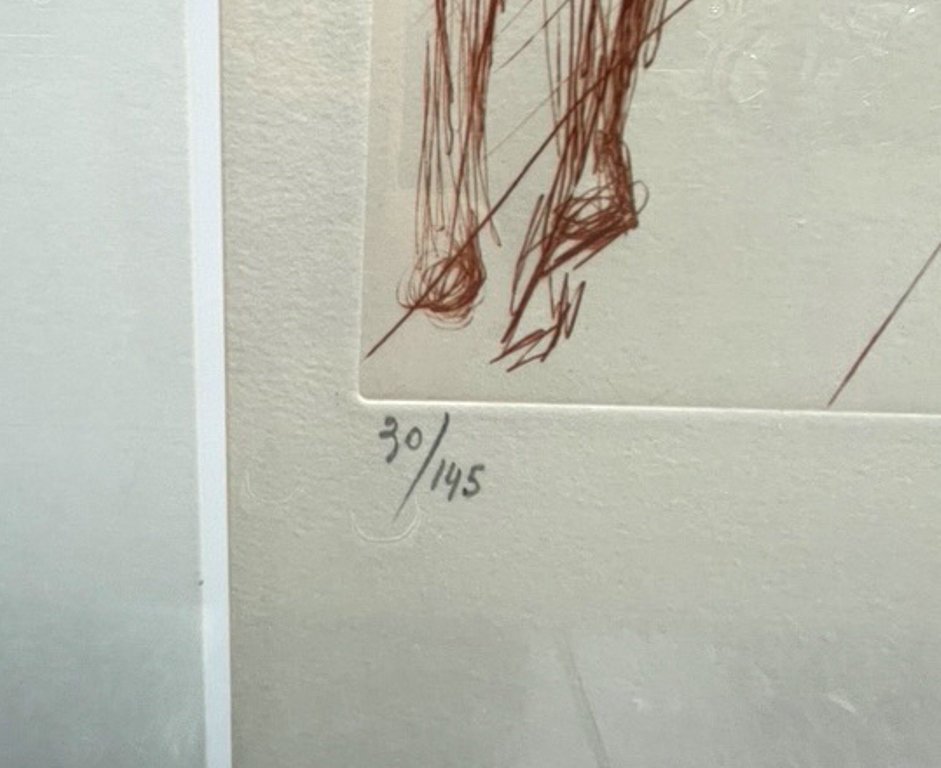 Salvador Dali signed etching "Le corridor de Katmandu"
From the series "Hippies" 1969-1970.
Original drypoint etching, hand colored.
Signed lower right with additional embossed stamp.
Michler/ Löpsinger no.377-387. Published by P.Argillet, Paris.
Height: 48/ 72 cm | Width: 35,5 / 60 cm
Salvador Dali signed etching
"Le corridor de Katmandu" (The Corridor of Kathmandu) is a well-known etching by the Spanish artist Salvador Dalí (1904-1989). It was published in 1967 and is part of a series of illustrations that Dalí created for a edition of André Breton's poetry book "L'Air de l'eau".
The etching "Le corridor de Katmandu" shows a long corridor with high walls and a vaulted ceiling that extends into the distance. The walls are decorated with architectural elements and sculptures that are typical of Dalí's surrealist style. A naked woman in a pose of worship is located in the middle of the corridor, while two other figures can be seen in the distance.
The scene in "Le corridor de Katmandu" is full of symbolism and surreal elements that characterize Dalí's artistic style. The long, winding corridor and the various elements that decorate it can be interpreted as a metaphor for the human mind and the paths of thought. The naked woman can be seen as a symbol of purity and innocence, while the other figures may represent temptations or challenges.
"Le corridor de Katmandu" is an important part of Dalí's artistic legacy and is often considered a masterpiece of surrealist art. It is a fascinating example of Dalí's ability to explore complex themes and ideas in his art and to represent them in a surreal and poetic way.
Contemporary art at RSA Wiesbaden
You can find many artworks and art objects at RSA Wiesbaden. Regine Schmitz-Avila – your art specialist for lithographs, oil paintings, and etchings.