Salvador Dali signed etching "Femmes dans les vagues"
Nr. 2091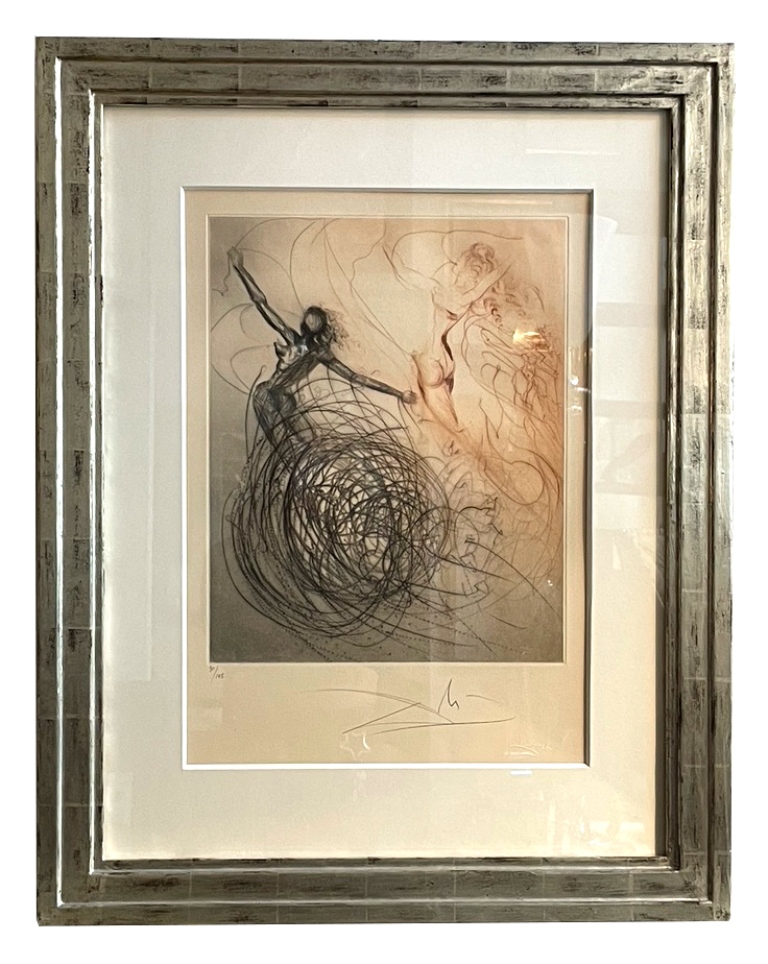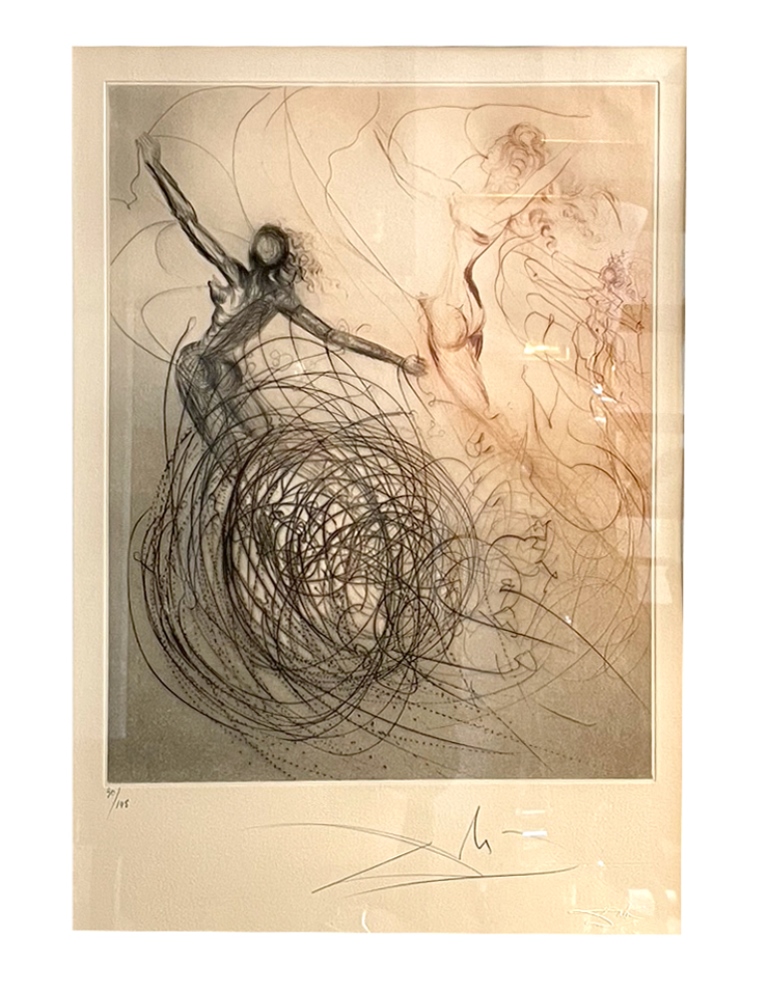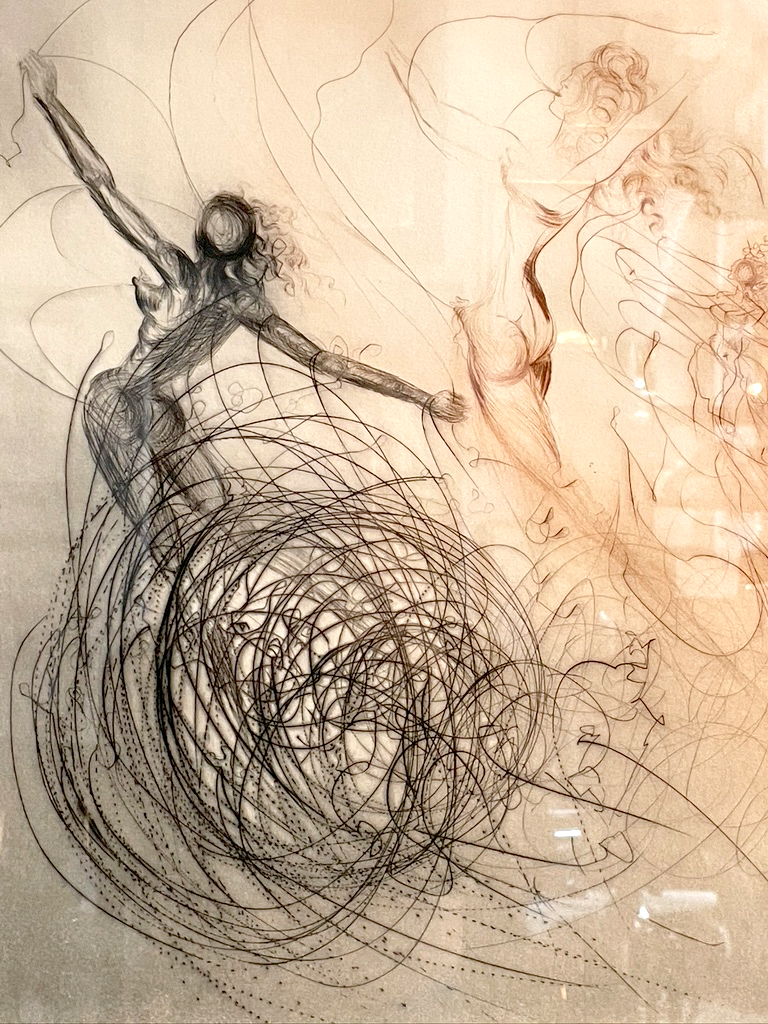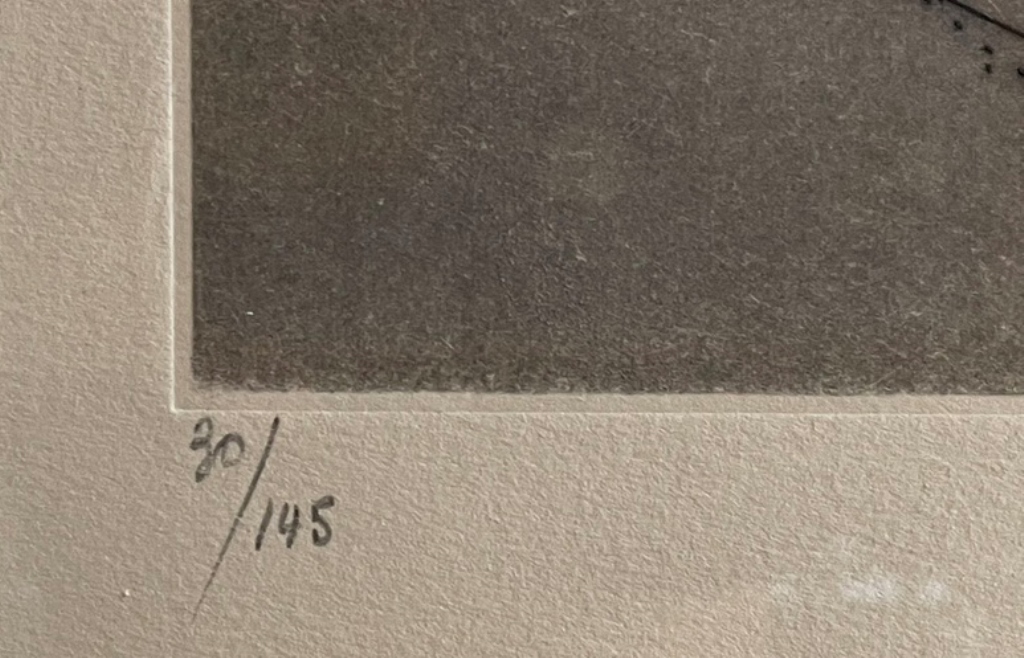 Salvador Dali signed etching "Femmes dans les vagues" (Woman in the waves).
From the series "Hippies", 1969-1970.
Original drypoint etching, hand colored.
Signed lower right with additional embossed stamp.
Michler/ Löpsinger no. 377-387. Published by P.Argillet, Paris.
Height: 48 / 72 cm | Width: 35 / 60 cm
Salvador Dali signed etching
Salvador Dali created a series of etchings titled "Les Vagues" in 1971, which depict women in various poses amid turbulent waves. One of the etchings from this series is titled "Femmes dans les vagues" (Women in the Waves). In this etching, several female figures can be seen swimming or lounging in the waves in various positions. The detailed lines and shading for which Dali is known are clearly evident in this etching.
The Michler/Löpsinger numbers 377-387 refer to a series of eleven etchings that Salvador Dali created in the late 1960s. The series is titled "Tristan et Iseult" and depicts scenes from the medieval love story of Tristan and Isolde.
The etchings were published by P. Argillet in Paris, a renowned publisher who has published many works by Dali. The etchings are known for their elaborate details and use of symbols and surrealist elements that are typical of Dali's style.
The "Tristan et Iseult" series is one of Dali's significant works and is valued by collectors and art dealers worldwide.
Contemporary art at RSA Wiesbaden
You can find many artworks and art objects at RSA Wiesbaden. Regine Schmitz-Avila – your art specialist for lithographs, oil paintings, and etchings.