Markus Tollmann "Heart Face"
Nr. 1849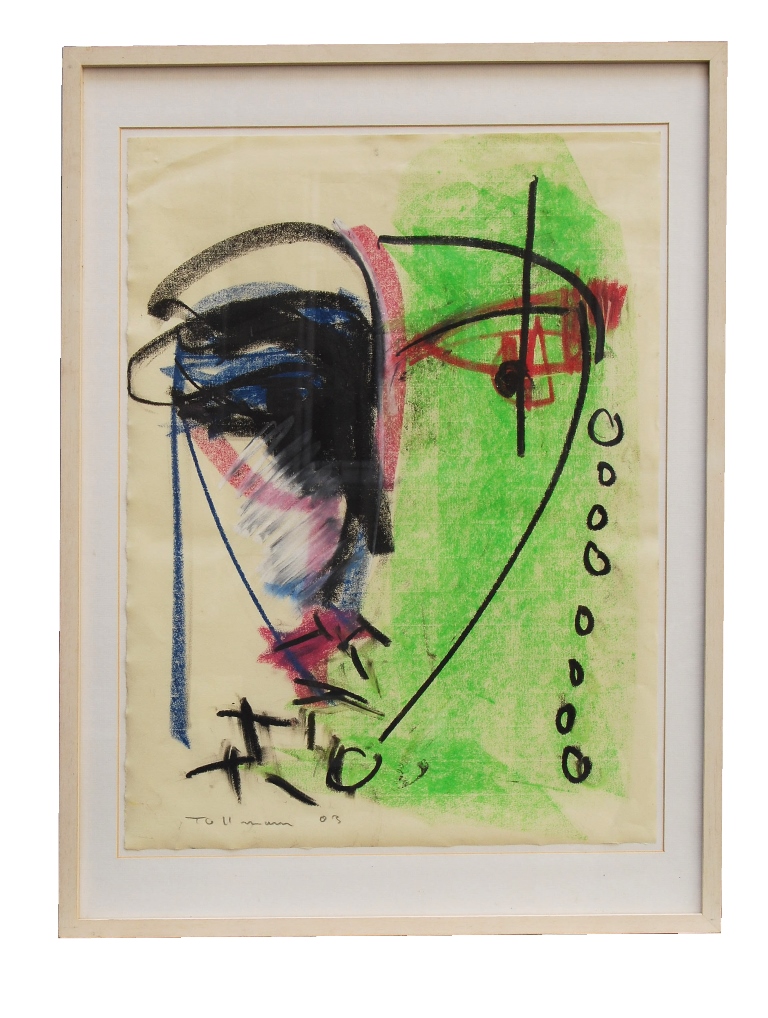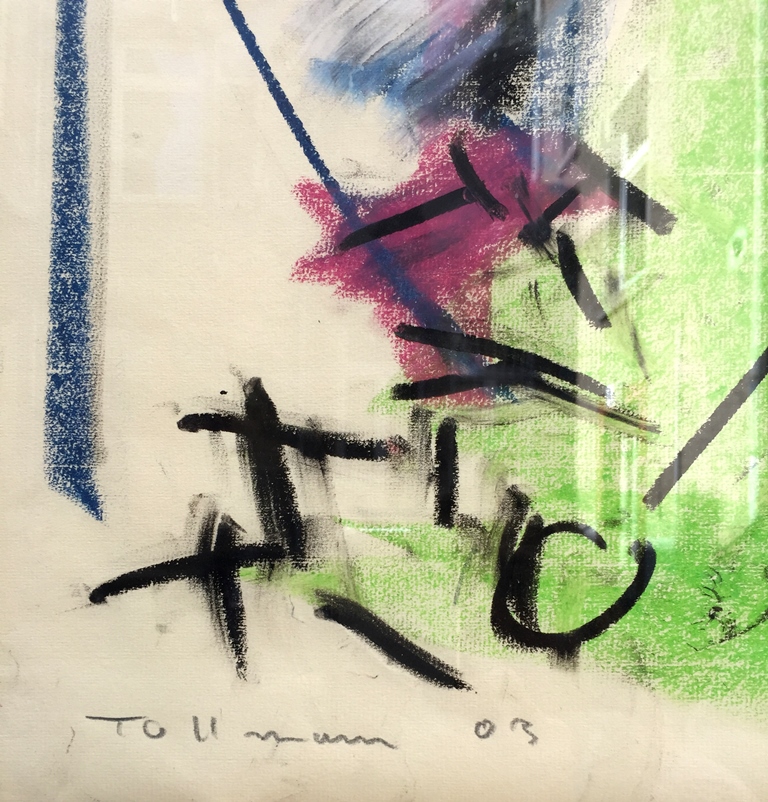 Markus Tollmann
"Heart Face"
Markus Tollmann
Chalk on paper.
Signed and dated 2003.
Height: 69 cm
Width:  52 cm
Markus Tollmann "Heart Face"
Markus Tollmann is a German artist born in Munich in 1966, who now lives and works in Berlin.
He is known for his chalk drawings, in which he captures mostly human figures and portraits on paper. Tollmann's works are often characterized by an intense, almost nervous line work and expressive composition.
Tollmann studied at the Academy of Fine Arts in Munich and graduated with a diploma in 1994. Since then, he has participated in numerous exhibitions in Germany and internationally, and his works are represented in various collections, including the Collection of the Bavarian State Painting Collections and the Städel Museum in Frankfurt.
Chalk drawings can be created in different styles and techniques, including realistic representations, abstract art, and sketches. Chalk drawings can also be made in various colors, including white, black, and various shades of gray. The choice of chalk depends on the type of drawing that is intended to be created. Soft chalks, such as pastel chalks, are ideal for creating soft and subtle effects, while harder chalks can be used for creating details and contours.
Chalk drawings are often very detailed and have a subtle aesthetic. They can be presented in various ways, including framed on the wall, in sketchbooks, or as part of exhibitions in galleries or museums.
Contemporary art at RSA Wiesbaden
You can find many artworks and art objects at RSA Wiesbaden. Regine Schmitz-Avila – your art specialist for lithographs, oil paintings, and etchings.