Karl Holstein "Impressionist river landscape"
Nr. 1850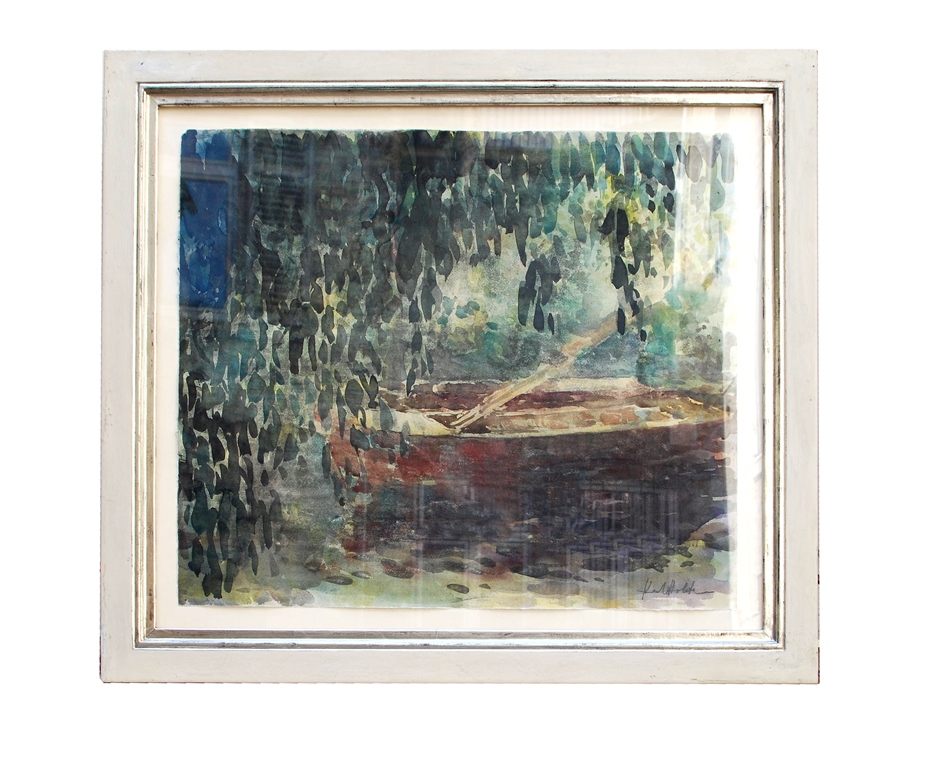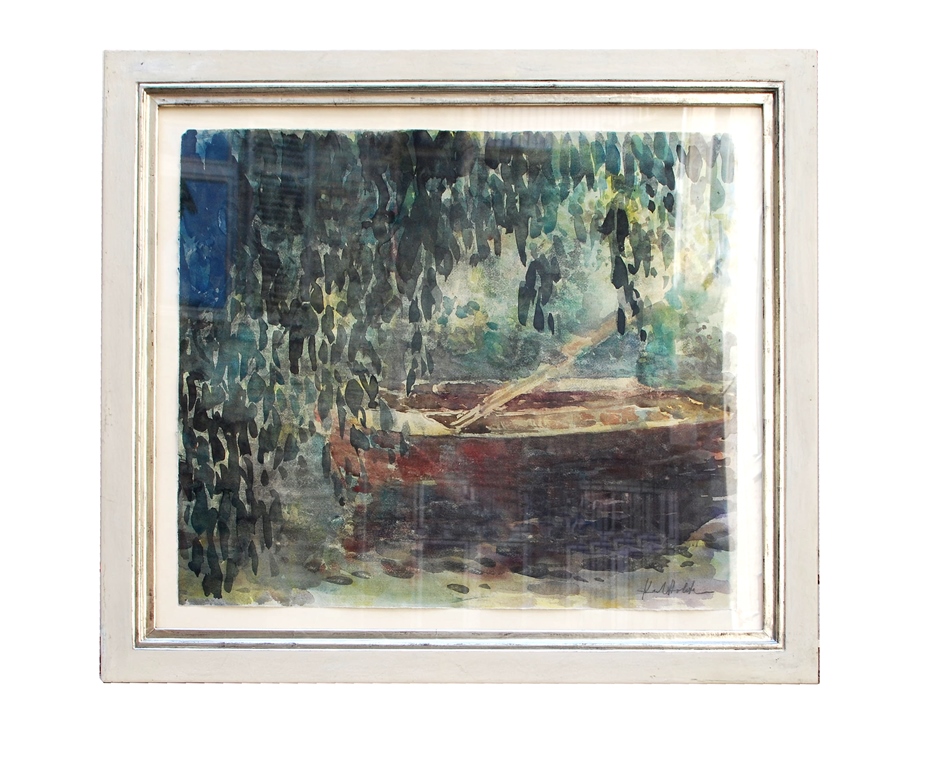 Karl Holstein
"Impressionist river landscape"
Karl Holstein (1912 Hamburg-2003 ibid.)
Signed in bottom right corner.
Watercolor in studio frame.
Height: 70 cm | Width: 79 cm
Karl Holstein painting
Karl Holstein was a Hamburg painter and graphic artist who was active in Germany. He was born in Hamburg on October 13, 1900 and died in Hamburg on May 20, 1983. Holstein was known for his abstract paintings and graphics, often inspired by nature.
Holstein studied at the Hamburg School of Applied Arts and later at the University of Fine Arts in Hamburg. He was a student of Max Sauerlandt and Emil Orlik and later became an art professor at the Academy of Fine Arts in Hamburg.
In the 1920s, Holstein was part of the Hamburg Secession, a group of artists devoted to modern art. His work has been shown in numerous exhibitions and he has received several prizes and awards for his work.
During National Socialism, Holstein came into conflict with those in power because of his abstract art. His works were classified as "degenerate" and removed from public collections. Holstein himself was no longer allowed to teach and could only work to a limited extent.
After the Second World War, Holstein was free to work again and exhibit his art. He was an important representative of abstract art in Germany and influenced many subsequent artists. Today his works can be found in numerous public and private collections.
Contemporary art at RSA Wiesbaden
You can find many artworks and art objects at RSA Wiesbaden. Regine Schmitz-Avila – your art specialist for lithographs, oil paintings, and etchings.