Joan Miró lithograph "Sun"
Nr. 1853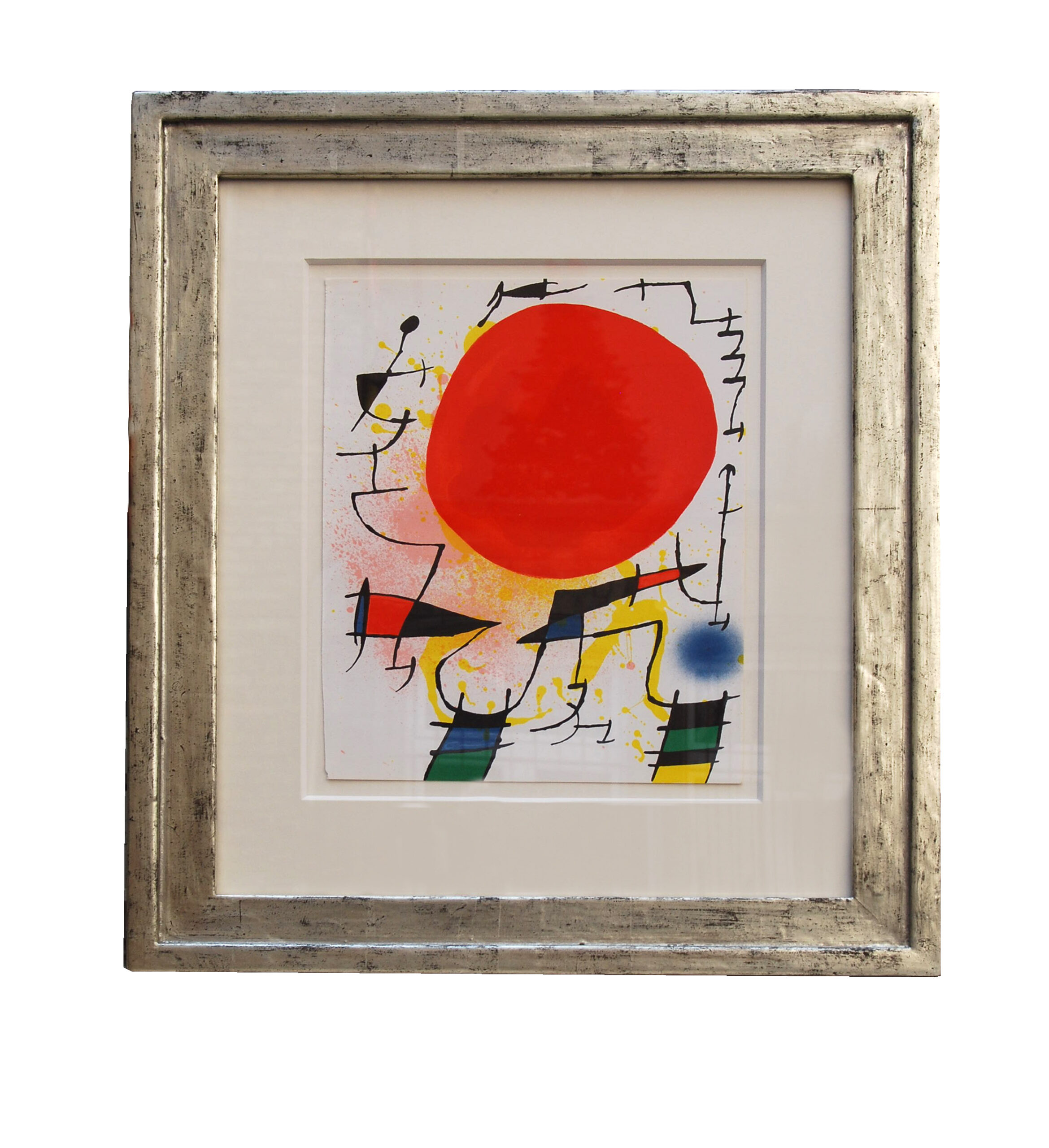 Joan Miró lithograph "Sun"
Joan Miró (1893-1983).
Lithograph, 1972.
Catalog raisonné: M.859.
Height: 30 cm / 55 cm | Width: 24,5cm / 47 cm
Joan Miró Lithographie "Sun"
Joan Miró is a well-known Spanish artist of the 20th century, known for his abstract paintings and sculptures. He has also produced a number of lithographs, including "Sun".
The lithograph "Sun" by Joan Miró shows a stylized sun in vibrant colors against a background of irregular black shapes and lines. The depiction of the sun is typical of Miró's abstract style, which often uses geometric shapes and vivid colors.
Joan Miró's lithograph "Sun" was printed in a limited edition and is now a sought-after collector's item. There are many art galleries and online auction houses that offer this and other works by Joan Miró for sale.
Joan Miró Miró was born on April 20, 1893, in Barcelona and studied at the La Llotja art school and the Academia Galí in his hometown. In the 1920s, he spent an extended period in Paris, where he worked closely with other Surrealists such as Max Ernst and André Breton.
Contemporary art at RSA Wiesbaden
You can find many artworks and art objects at RSA Wiesbaden. Regine Schmitz-Avila – your art specialist for lithographs, oil paintings, and etchings.