Jean Chape signed painting "Death of a violin"
Nr. 1888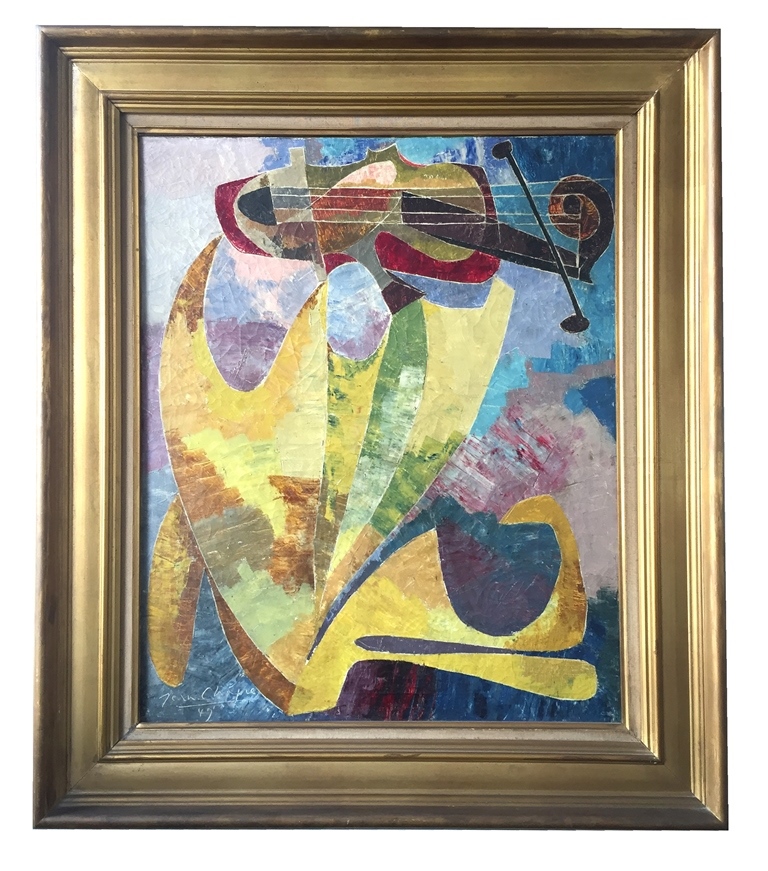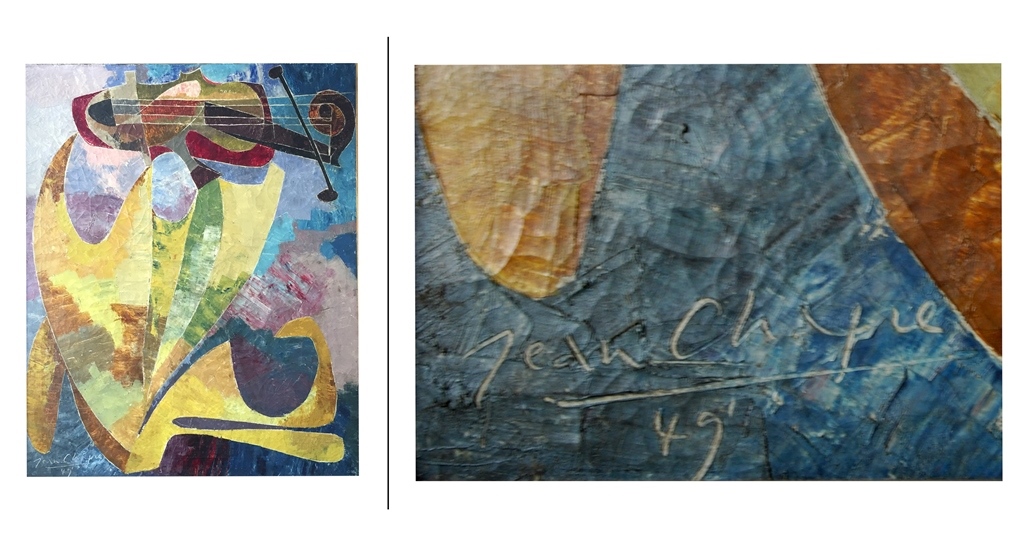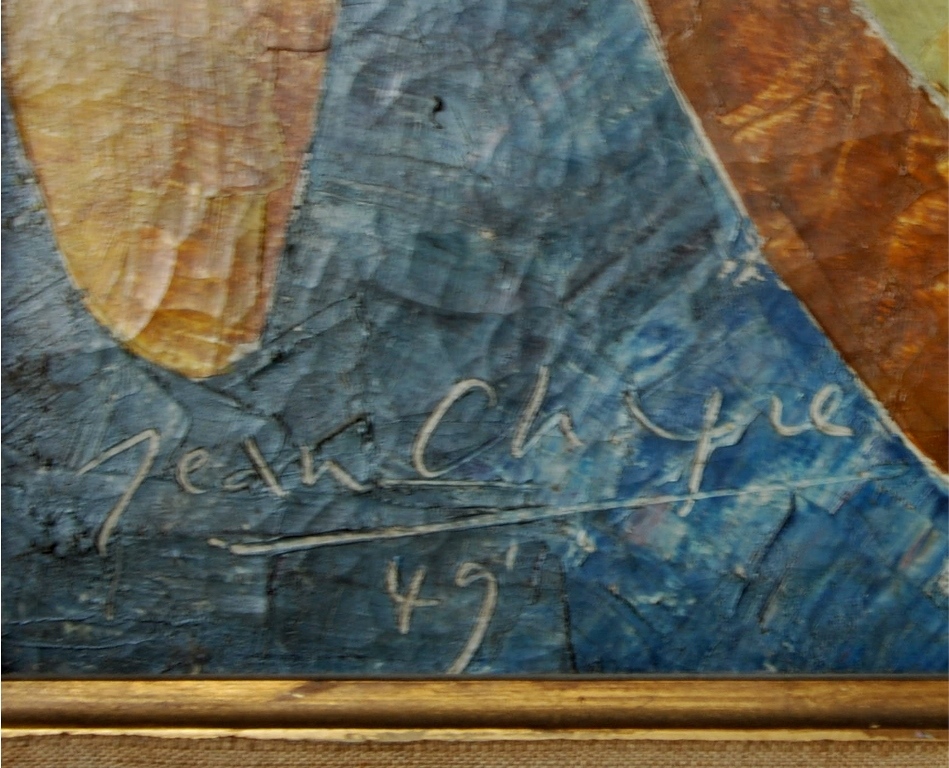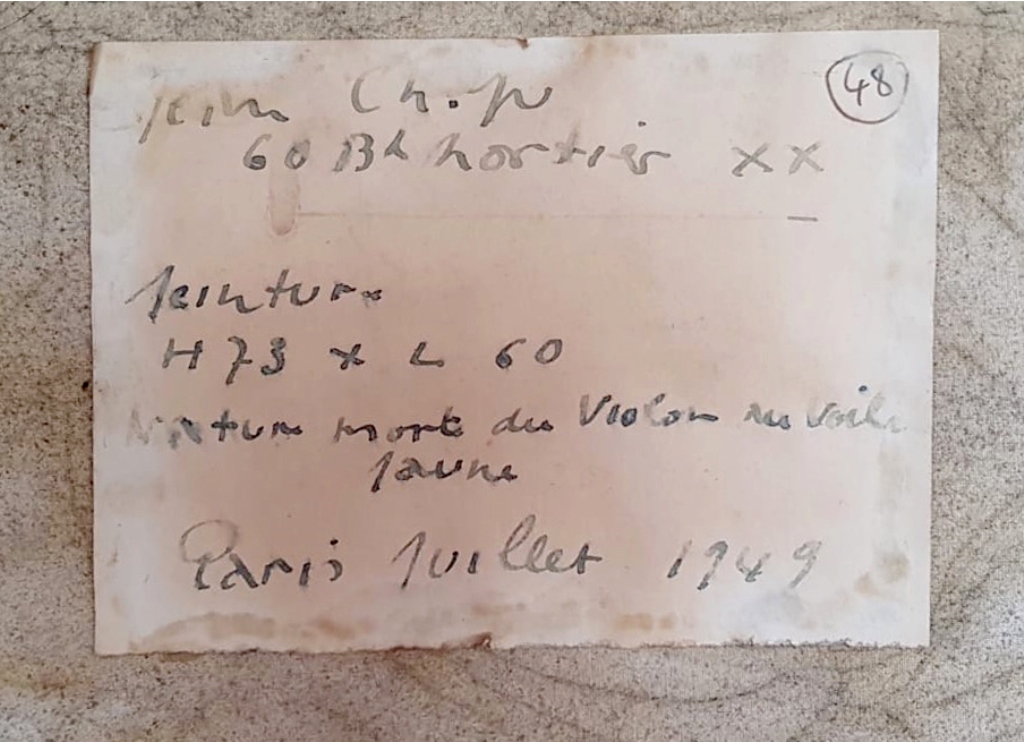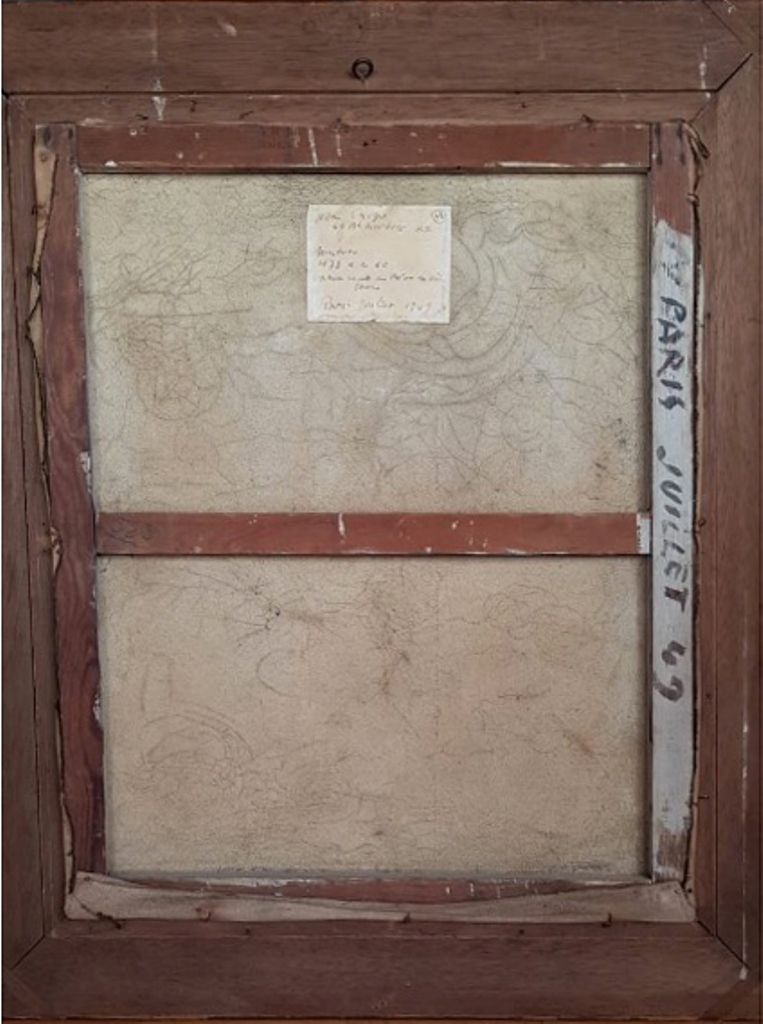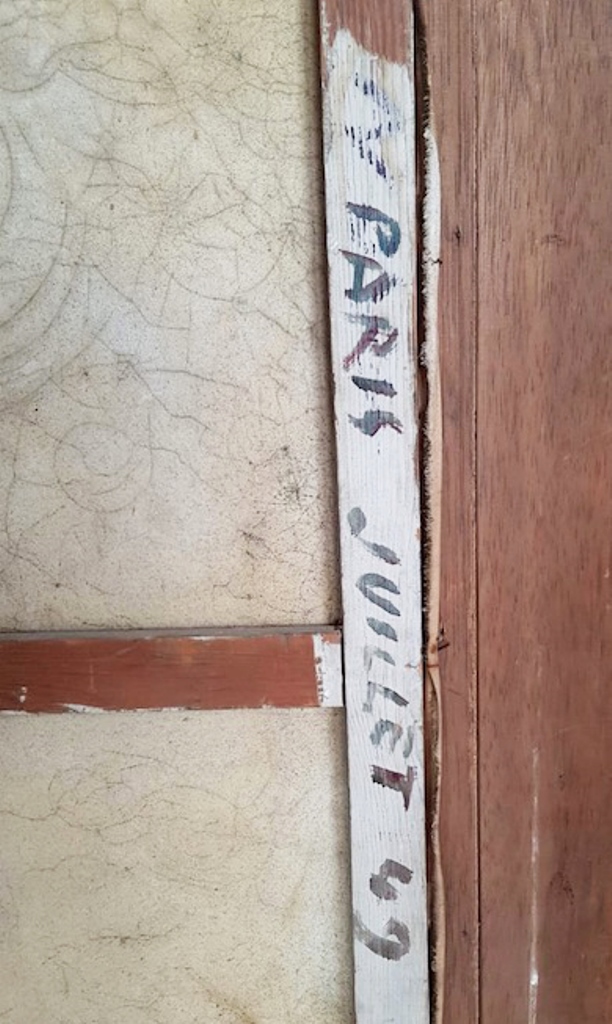 Jean Chape signed painting "Death of a violin"
Jean Chape ( 1913-2002).
Signed and dated:" Jean Chape '49".
Oil on canvas.
Inscribed on the back and dated on frame " Paris 1949″. Adhesive label on the back inscribed by the artist.
H: 95 cm (73) | W: 83 cm (60) cm
Jean Chape signed painting
The painting "Death of the Violin in the Yellow Veil" is an oil on canvas artwork by Jean Chape (1913-2002). The painting depicts a violin surrounded by a yellow veil and could possibly be interpreted as a metaphor for the death or decay of music. Jean Chape was a French artist known for his abstract paintings that often included geometric shapes and vibrant colors.
The artwork is signed and dated "Jean Chape '49" on the front and has a label on the back with the artist's handwriting and the date "Paris 1949". Jean Chape primarily painted with oil on canvas, and his works were often exhibited in Europe and the United States. Several museums have his works as part of their permanent collections.
Jean Chape was born near Lyon and studied art at the École des Beaux-Arts in Lyon. In the 1950s, he moved to Paris and became part of the abstract art movement.
Contemporary art at RSA Wiesbaden
You can find many artworks and art objects at RSA Wiesbaden. Regine Schmitz-Avila – your art specialist for lithographs, oil paintings, and etchings.