Altar candlestick
Nr. 2295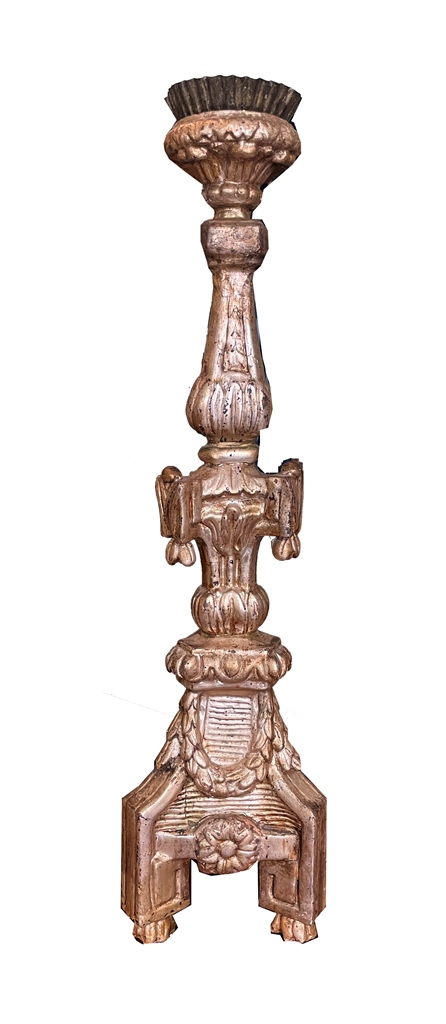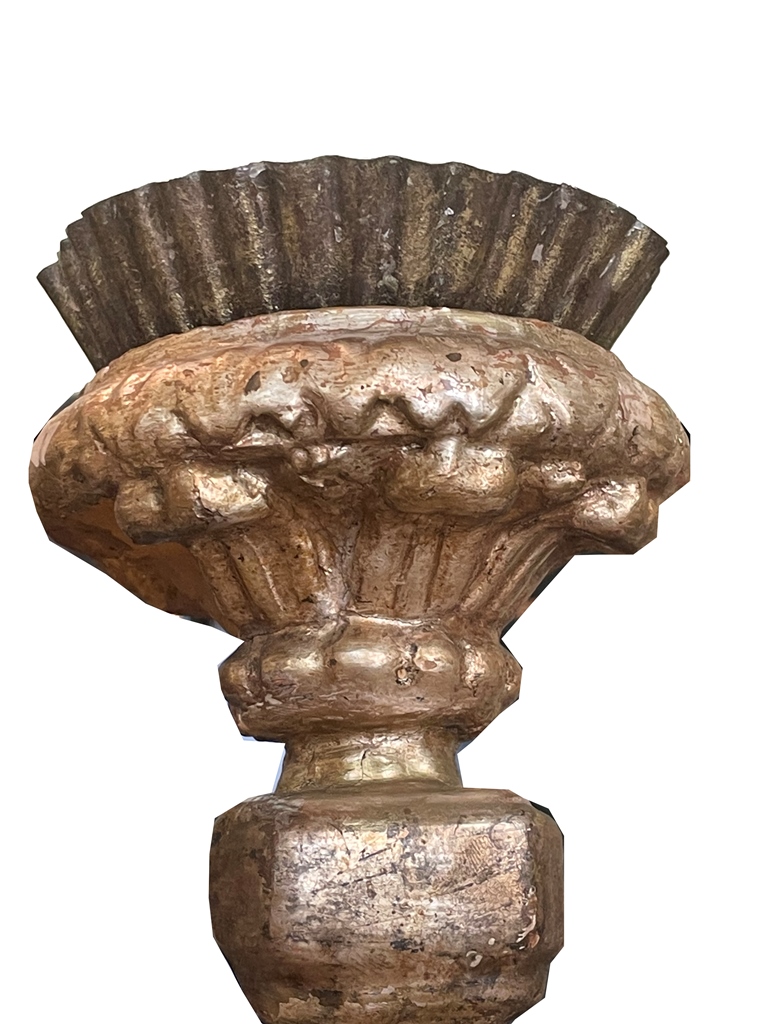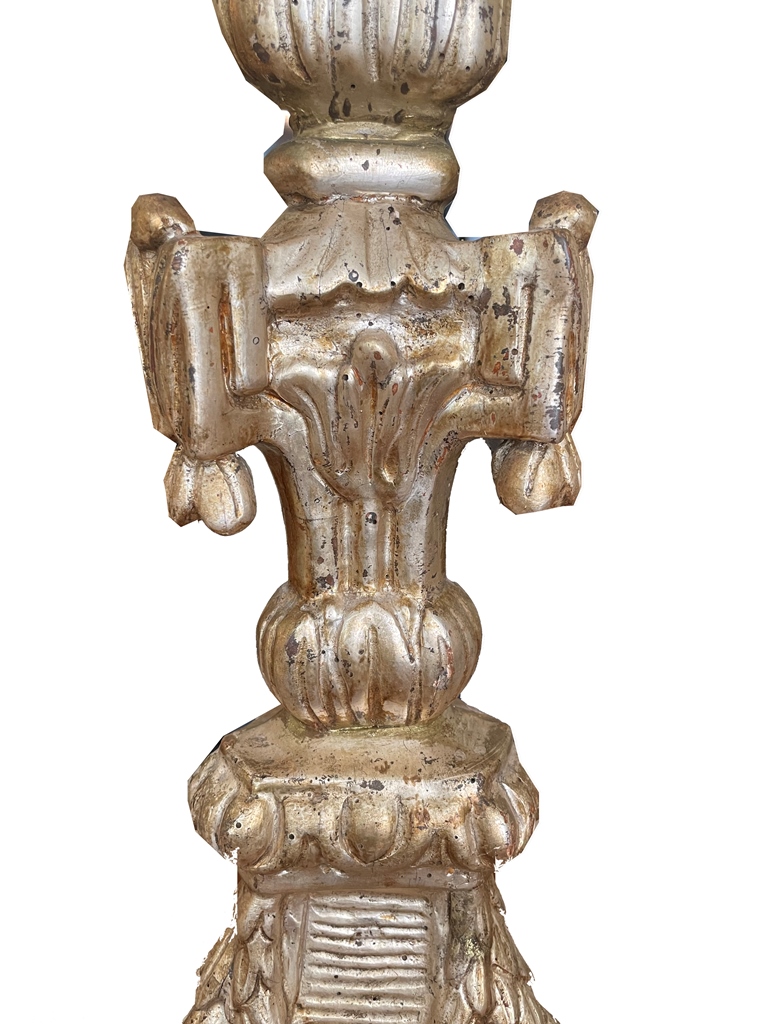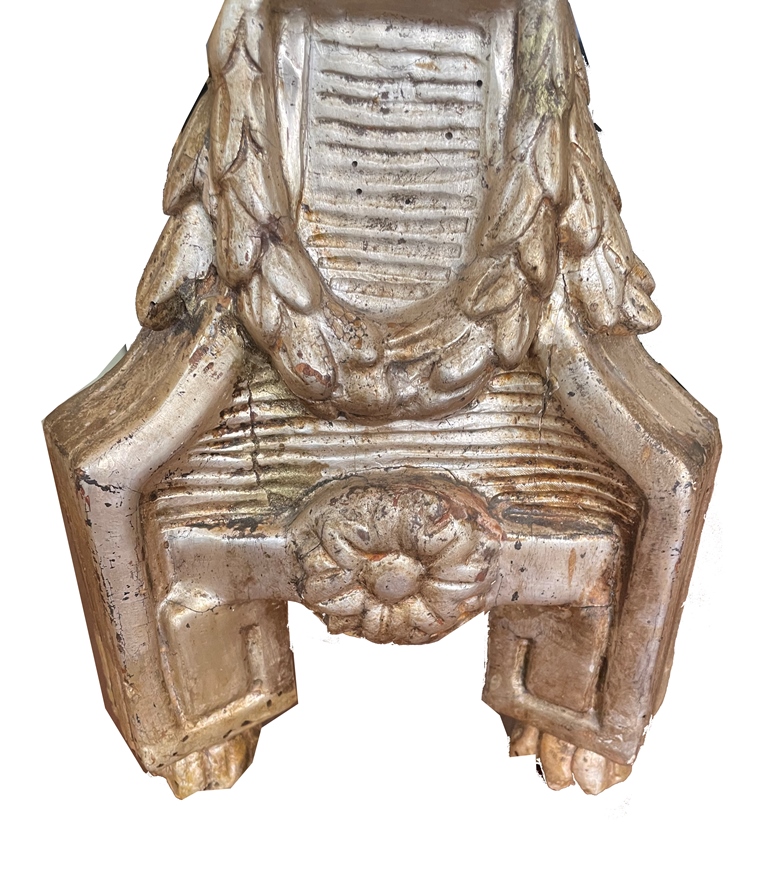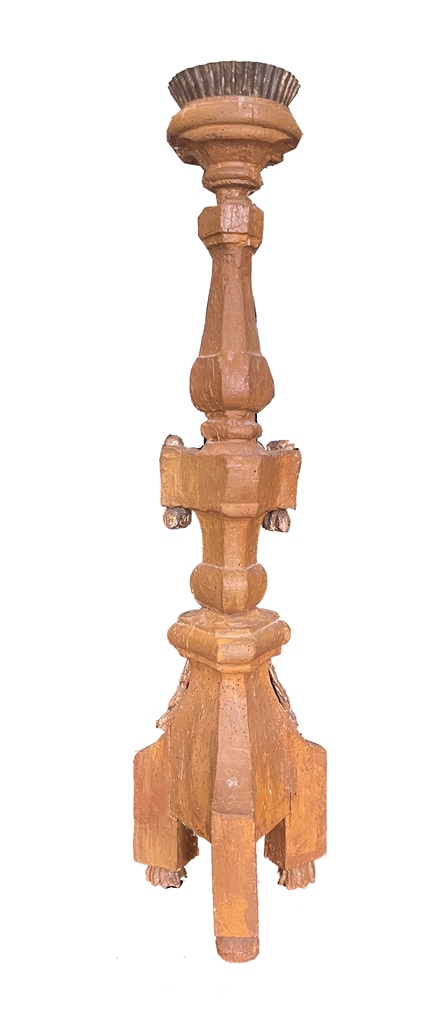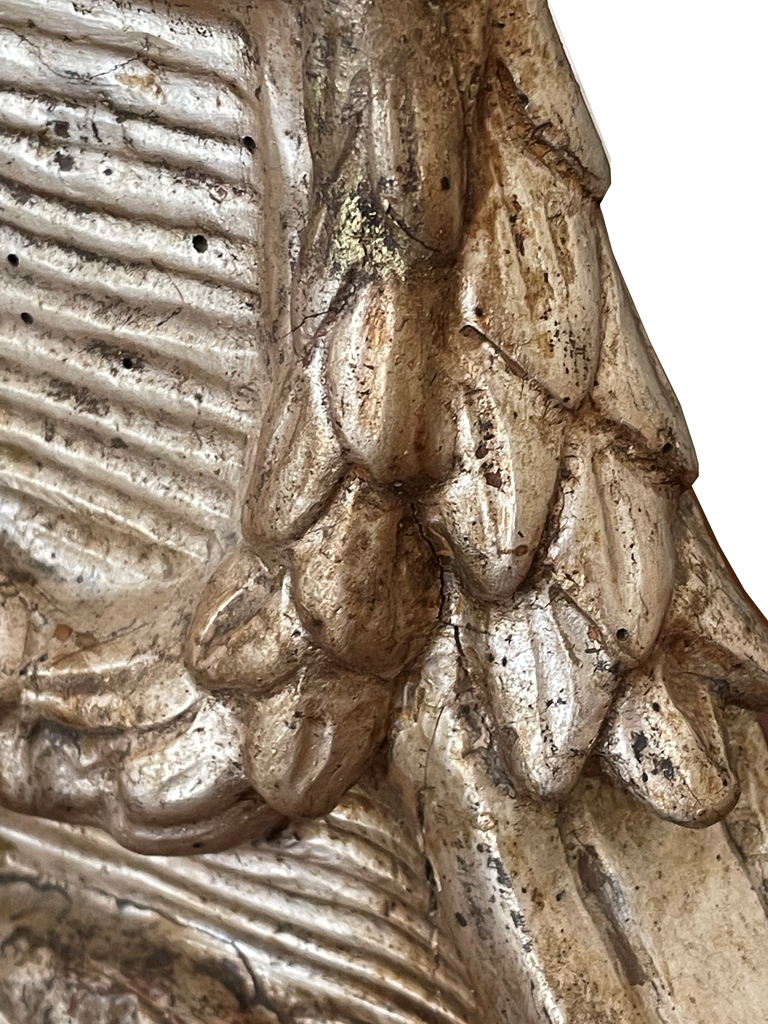 Altar candlestick
German around 1785.
Carved wood. Poliment on front side silvered.
Height: 72 cm
Altar candlestick round 1785
Altar candlesticks from the 18th century were often intricately designed and used to illuminate church altars during Mass. An altar candlestick from around 1785 is typically designed in the style of late Baroque or Rococo.
These candlesticks were often made of wood, brass, or bronze and adorned with ornate decorations such as angels, flowers, vines, or other religious symbols. They were typically very large and had multiple candle holders that often extended from the main body of the candlestick in twisted arms.
This kind of candlestick from around 1785 can have high historical and artistic value and can be sold at auctions or antique dealers for a high price. However, the value heavily depends on the rarity, condition, and provenance of the candlestick.
If you want to determine the value of an candlestick from the 18th century, I recommend having it evaluated by an expert in antique church objects or artworks from the 18th century. A qualified professional can provide you with an estimation of the value based on the condition of the candlestick, rarity, and provenance.
Louis Seize at RSA Wiesbaden
You can find more Louis Seize art objects as well as Louis Seize mirrors, Louis Seize chests of drawers, and much more in my store in Wiesbaden. Regine Schmitz-Avila – your specialist for Louis Seize.