Pair of ceiling lamps
Nr. 1781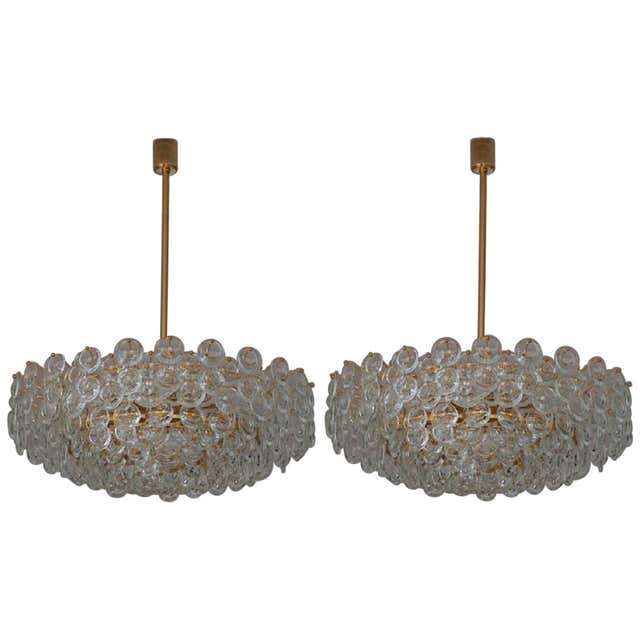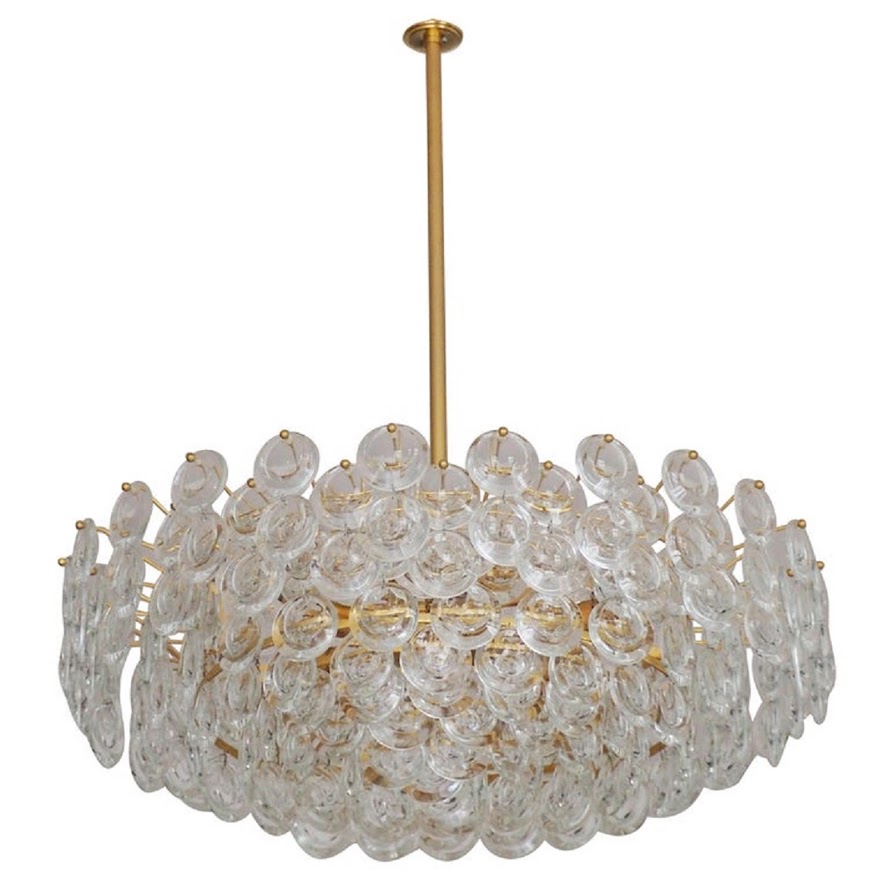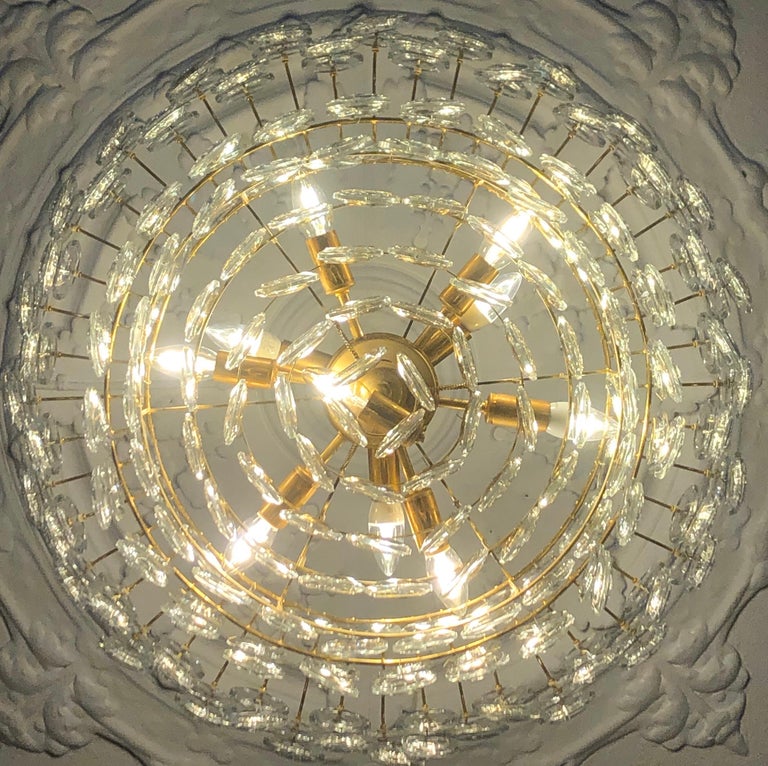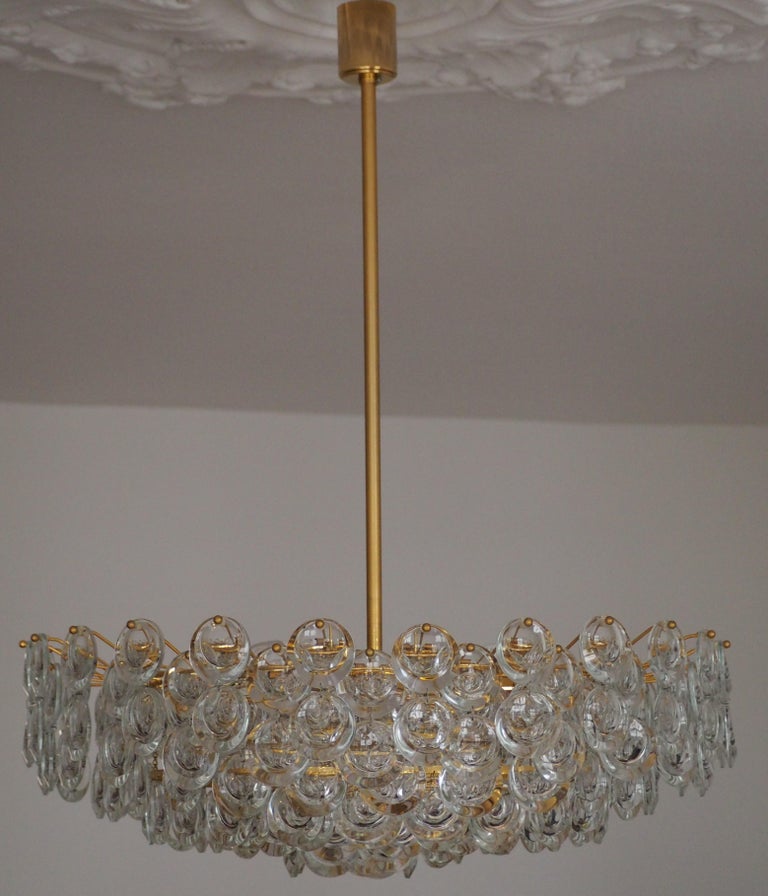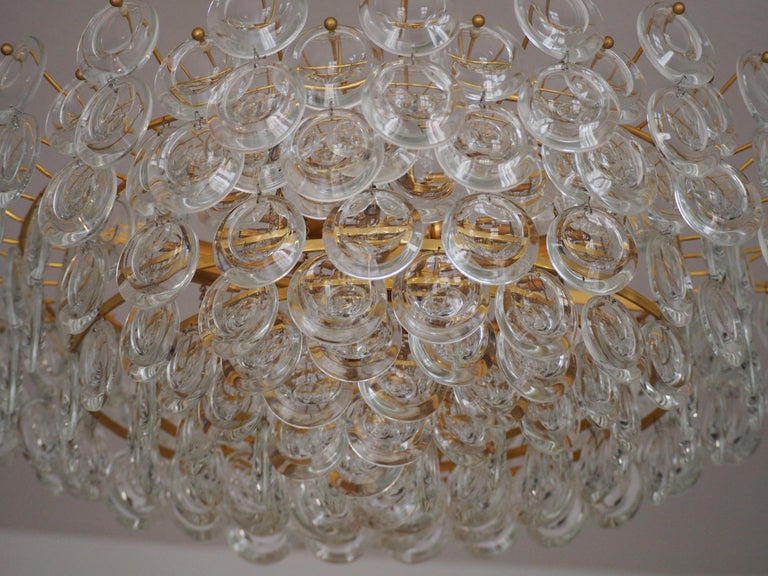 Pair of ceiling lamps
German around 1960.
Gold-plated brass with 236 creoles each.
Height: 90 cm | Diameter. 70 cm. 10 E-14 bulbs each.
Pair of ceiling lamps
Ceiling lamps with glass designs were very popular in the 1960s and were often used in modern, contemporary interiors. This type of lighting is characterized by a combination of metal and glass elements and adds an elegant, airy atmosphere to any room.
The glass hoops, also known as glass rings or glass pendants, typically hang in multiple layers from the ceiling and reflect light to create a sparkling, shimmering effect. The metal components of the lamp often consist of a base plate or cover that contains the electrical connections and light source.
In the 1960s, ceiling lamps were made in various designs, from simple circular shapes to more complex geometric patterns. The glass hoops were often made in different colors and textures to create additional visual interest.
Ceiling lamps with glass and metal were part of the mid-century modern style and were often used in minimalist interiors to add a touch of glamour and elegance. They are still very popular today and are appreciated by designers and home decor enthusiasts who prefer a modern or retro-inspired style.
Lamps at RSA Wiesbaden
You can find more lamps, Art Deco lamps, and other art objects in my store in Wiesbaden. Regine Schmitz-Avila – your specialist for artistic lighting.