Large table lamp "Tiffany"
Nr. 2080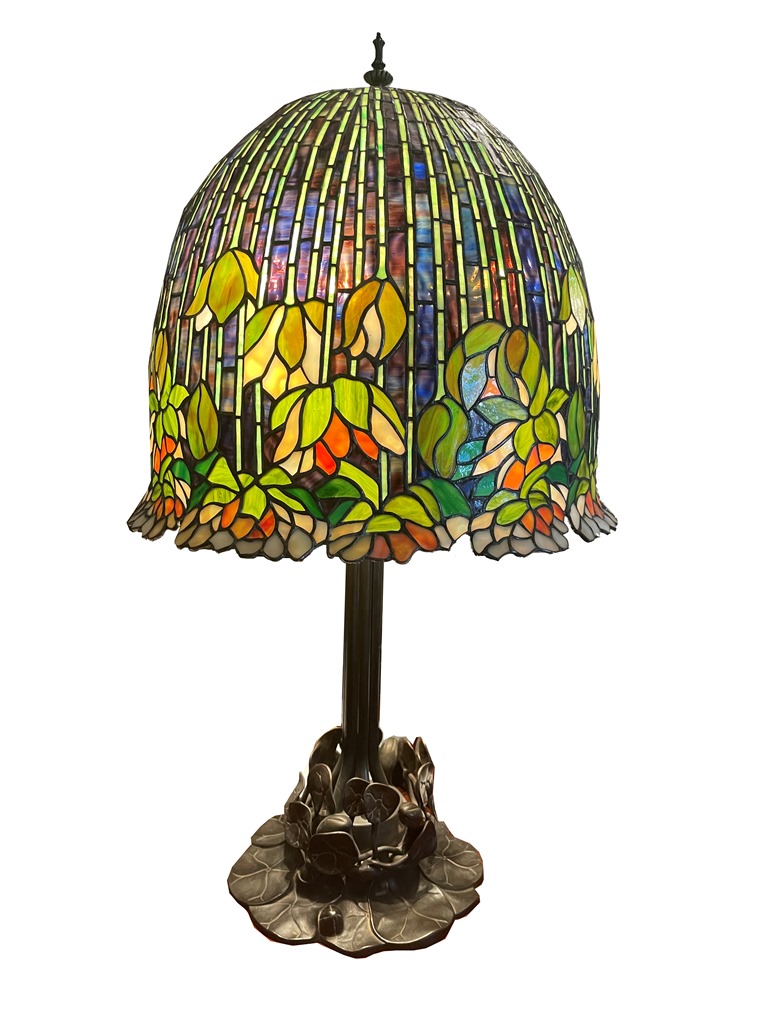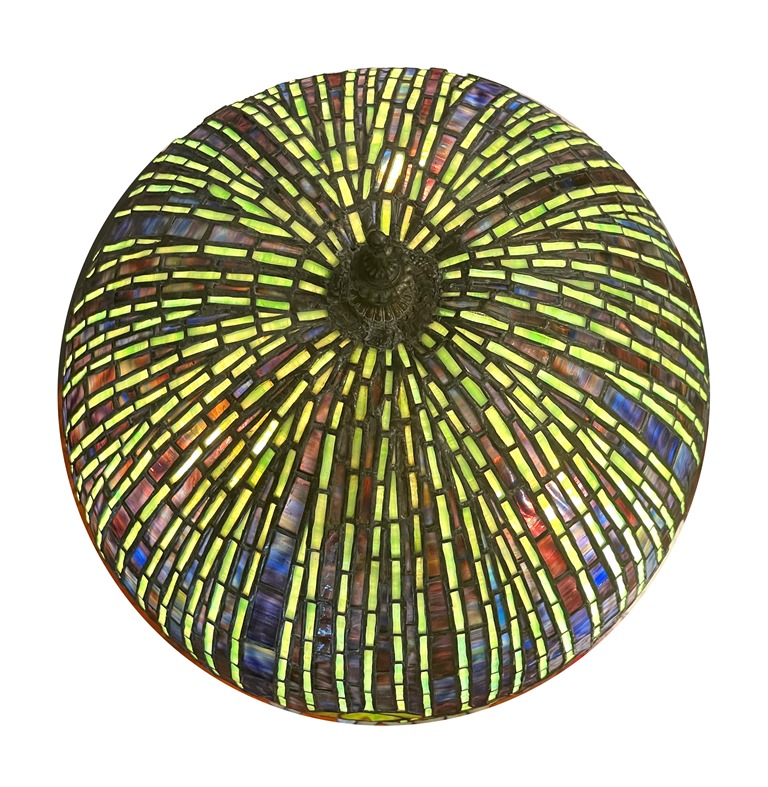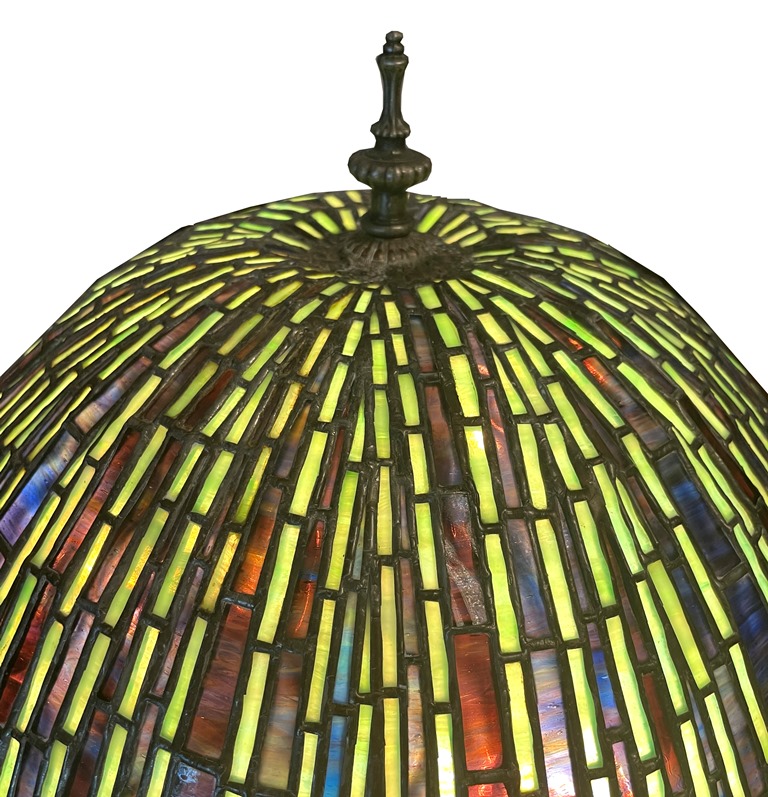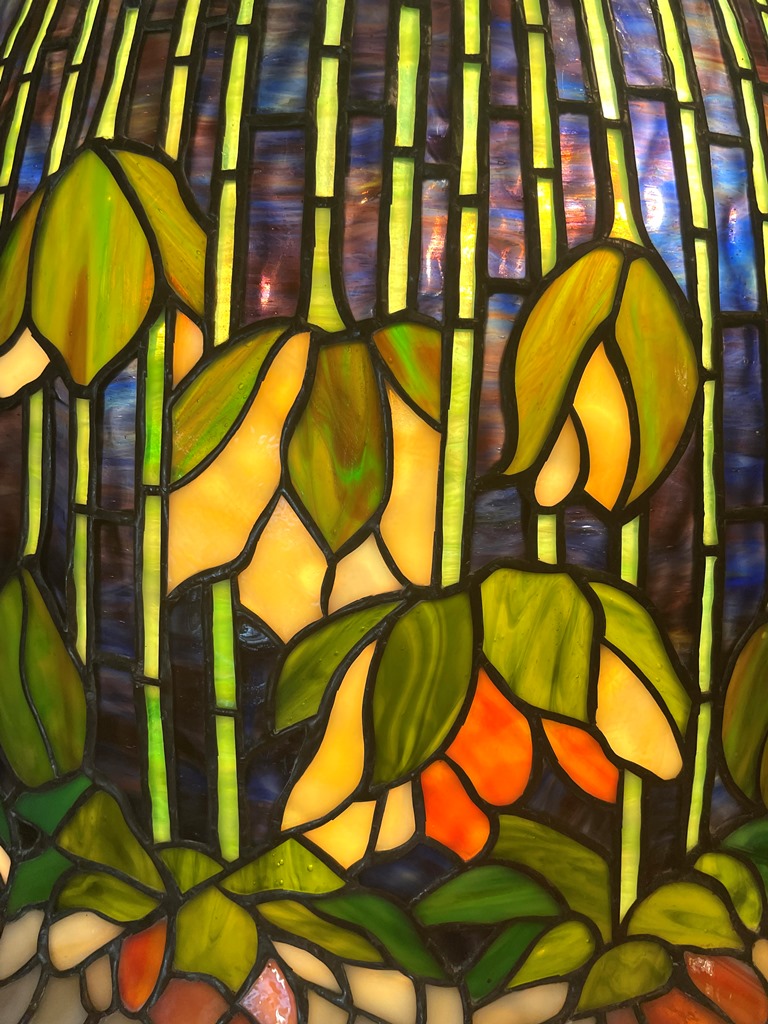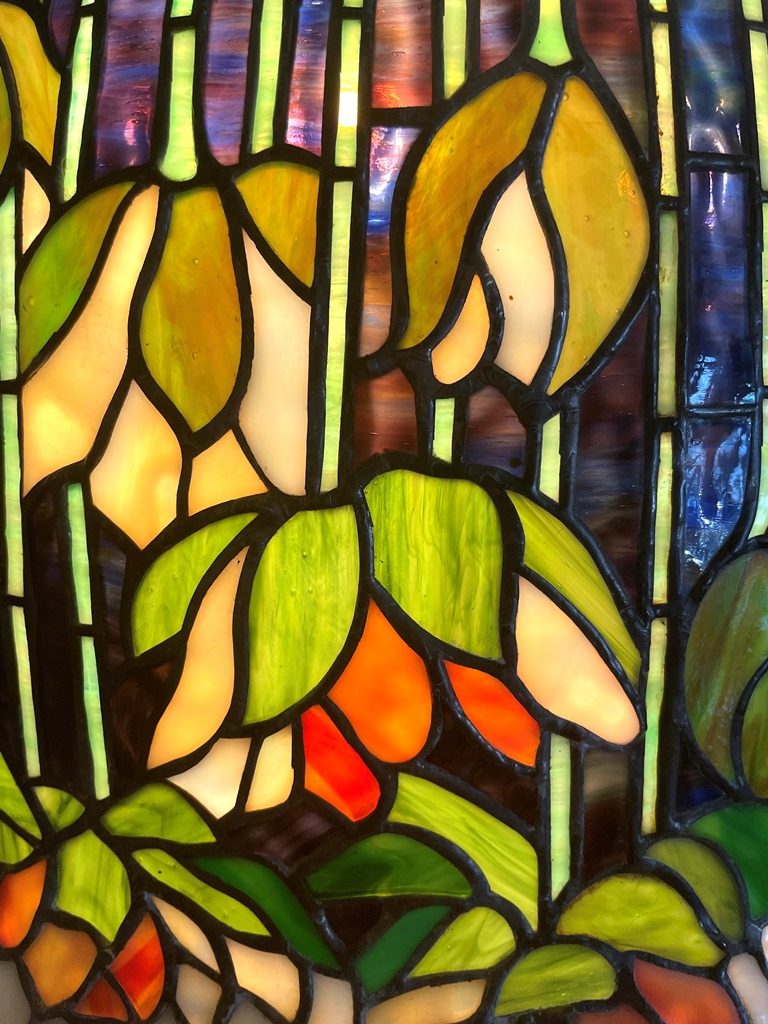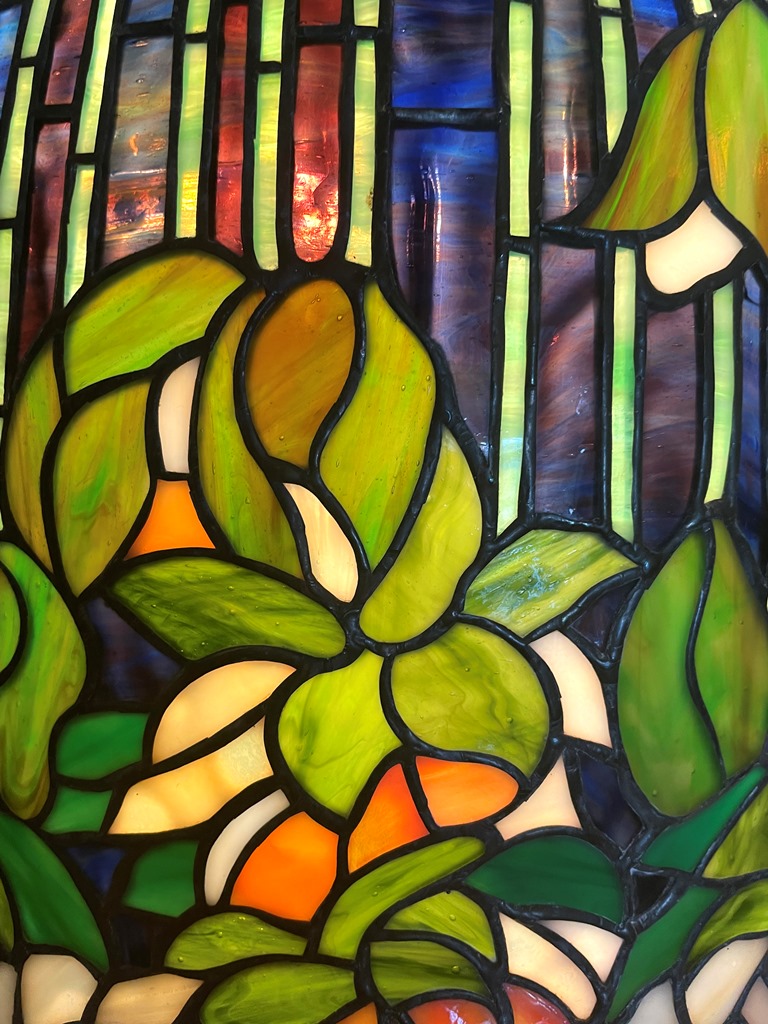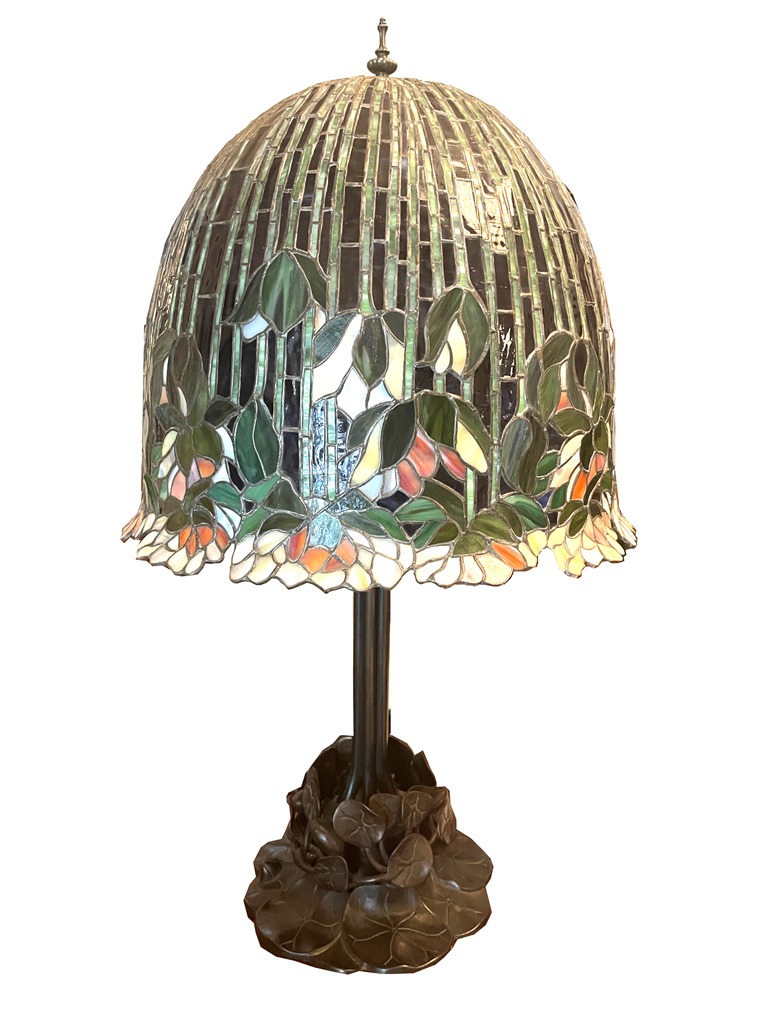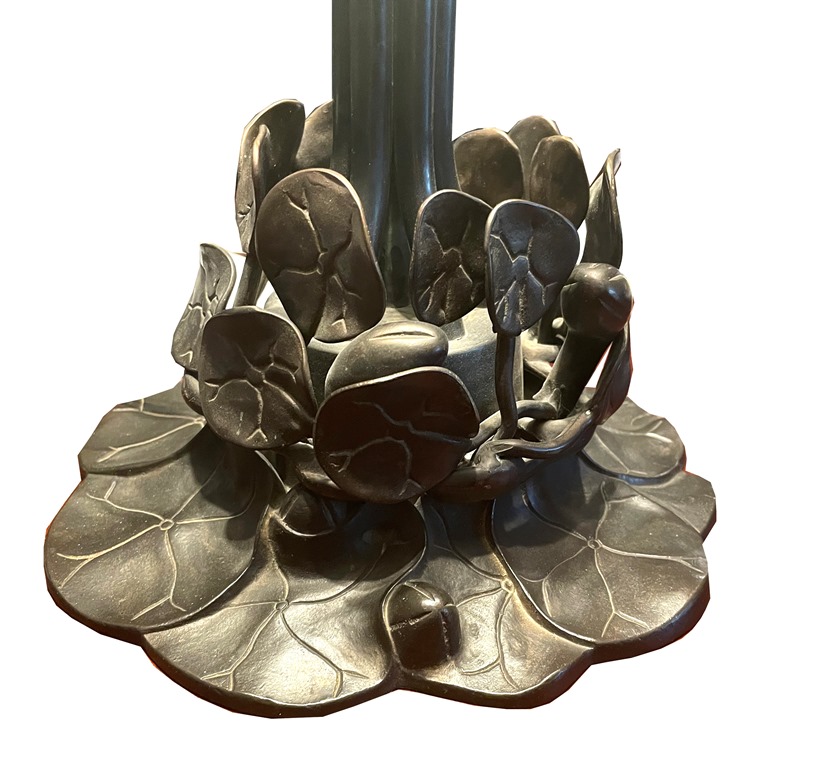 Large table lamp "Tiffany"
Around 1930.
2 light sources.
Hight: 83 cm
Shade diameter: 44,5 cm
Big table lamp
You can purchase a table lamp in the Tiffany style from the 1930s from us. This 'Tiffany' table lamp, manufactured around 1930, has 2 light sources. The large shade has many small glasses that artistically depict flowers and conjure up a wonderful light with their colorful splendor. An enrichment for every place where it is allowed to shine.
These lamps were known for their ornate, handcrafted colored glass mosaic lampshades, available in myriad designs and color combinations.
Most Tiffany lamps from the 1930s have a heavy bronze or cast iron base and a shade composed of many small pieces of colored glass. Designs range from simple geometric patterns to intricate floral and animal motifs, and many shades have an asymmetrical shape unique to Tiffany lamps.
If you own or are planning to buy a 1930s Tiffany style table lamp, you should make sure that it is in good condition and that the shade and base are original and have not been replaced or repaired. It is also important to note that original Tiffany lamps can be very valuable and that thorough authentication by an expert is recommended.
Art Deco at RSA Wiesbaden
You can find more Art Deco cabinets, Art Deco chests of drawers and Art Deco lamps in my shop in Wiesbaden. Regine Schmitz-Avila – your specialist for French Art Deco furniture and art objects from around 1930.