Floor lamp "Tiffany"
Nr. 2081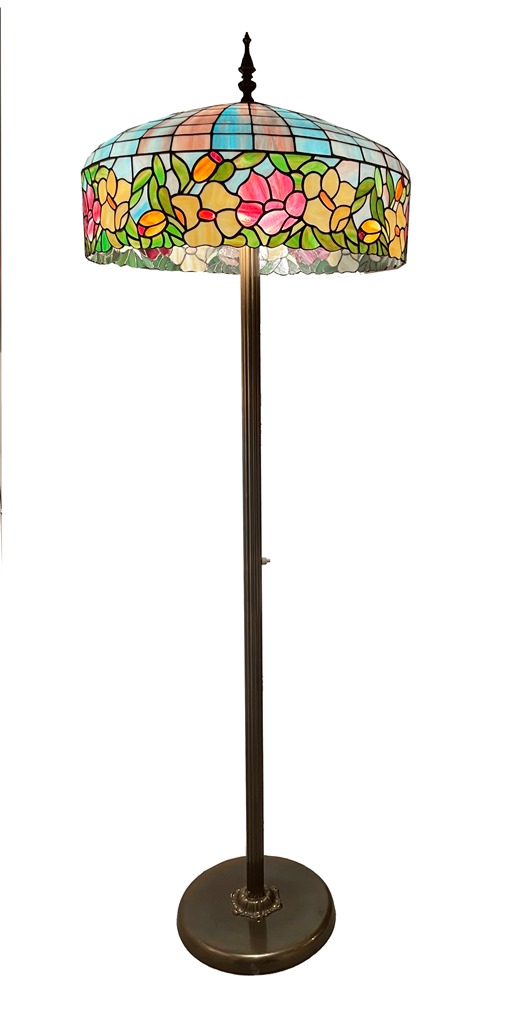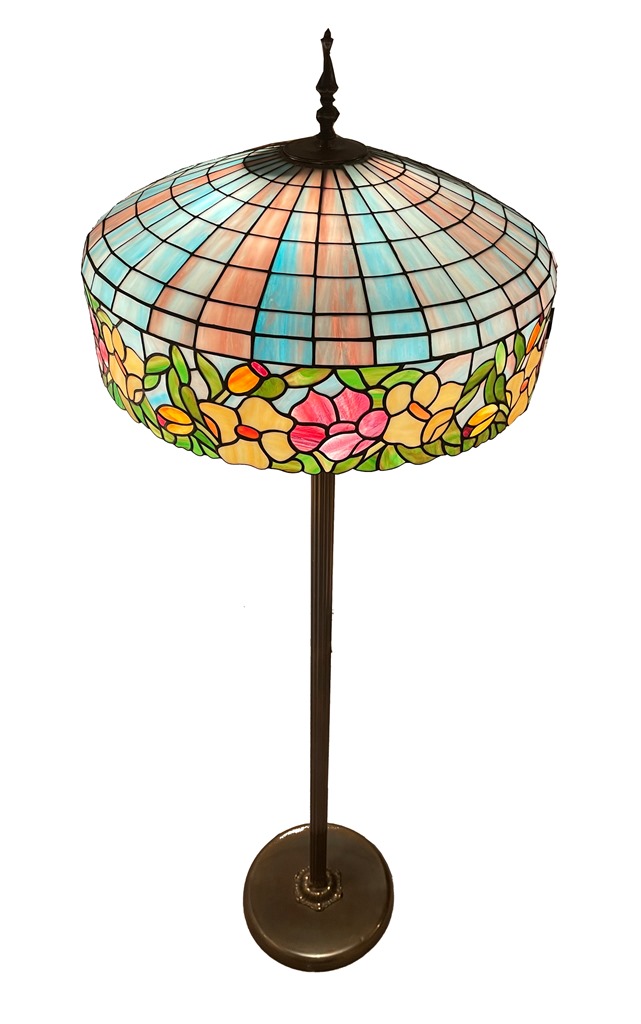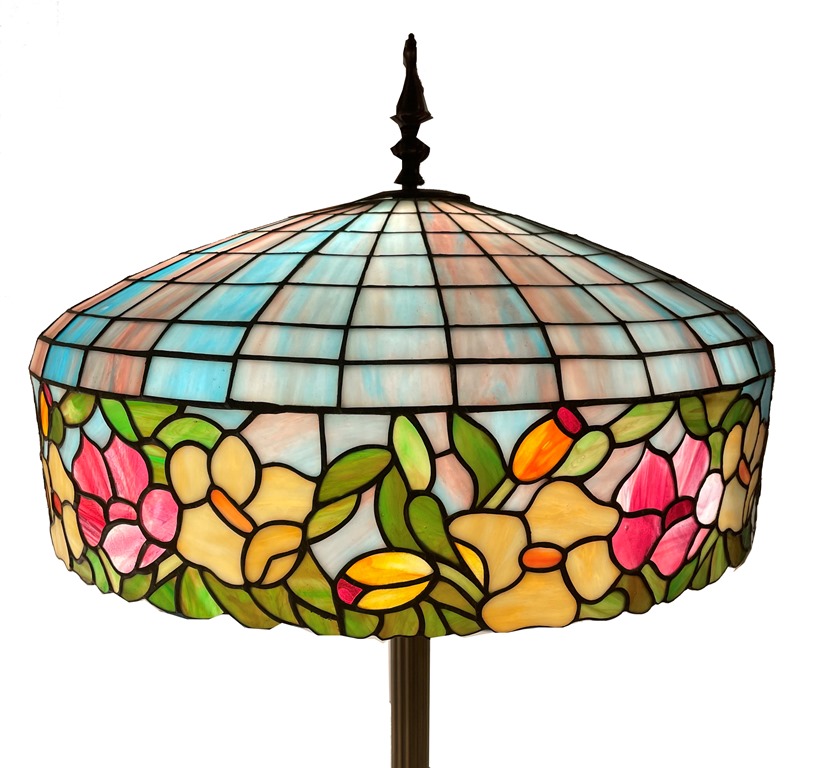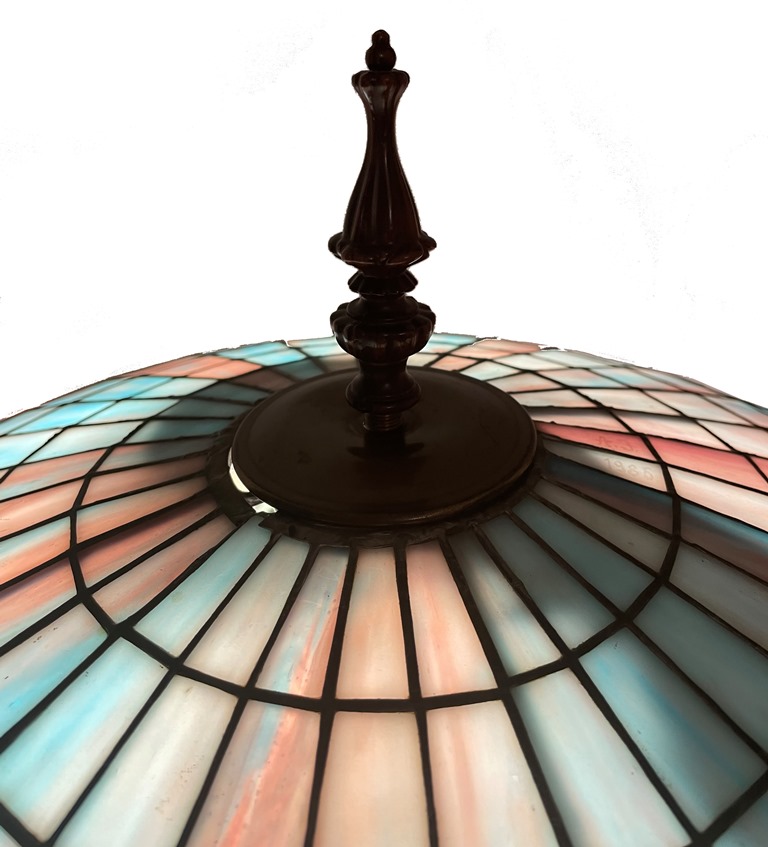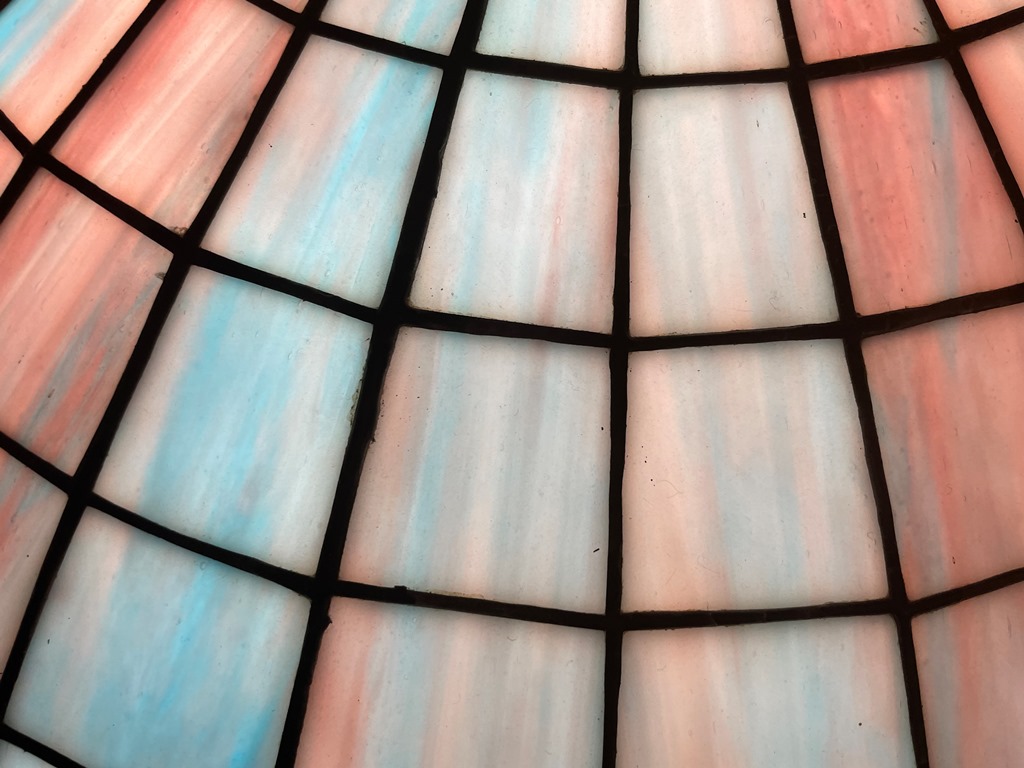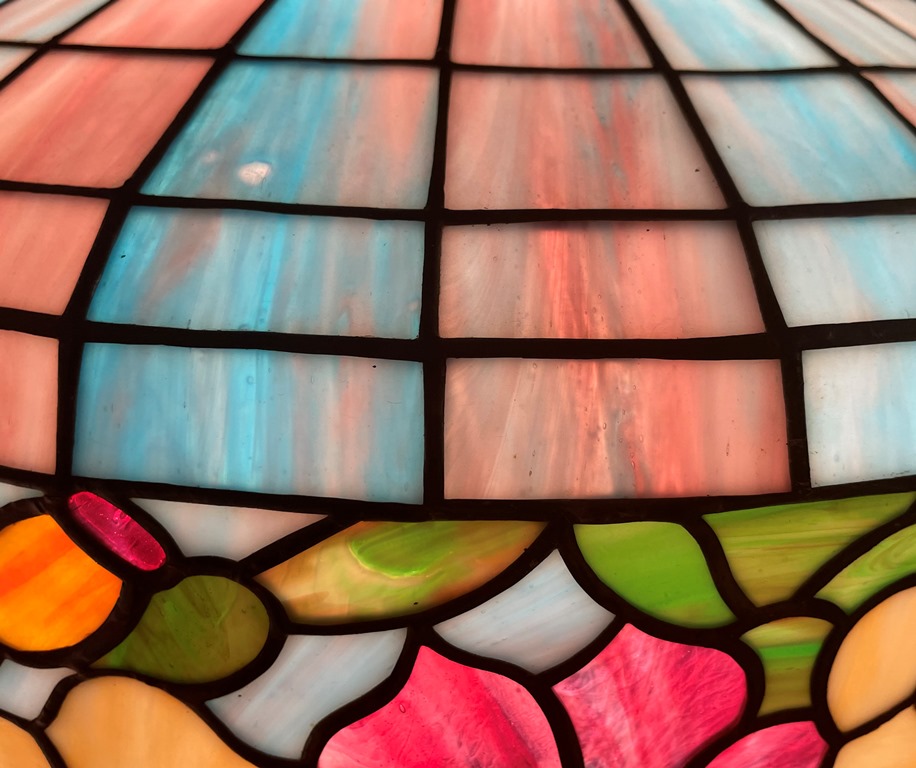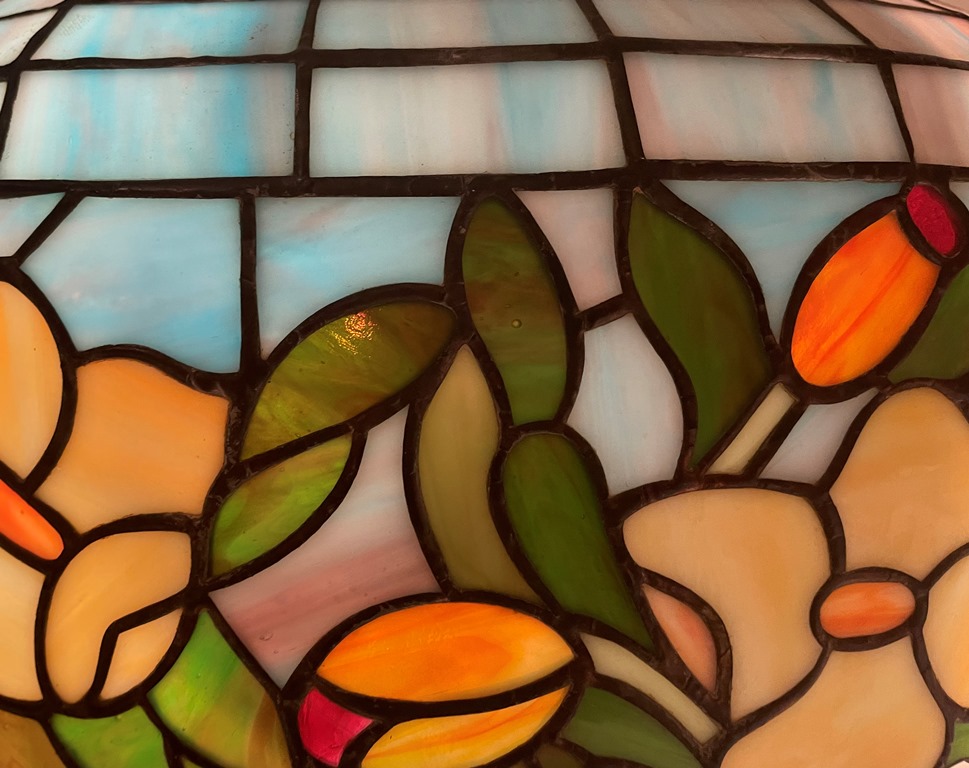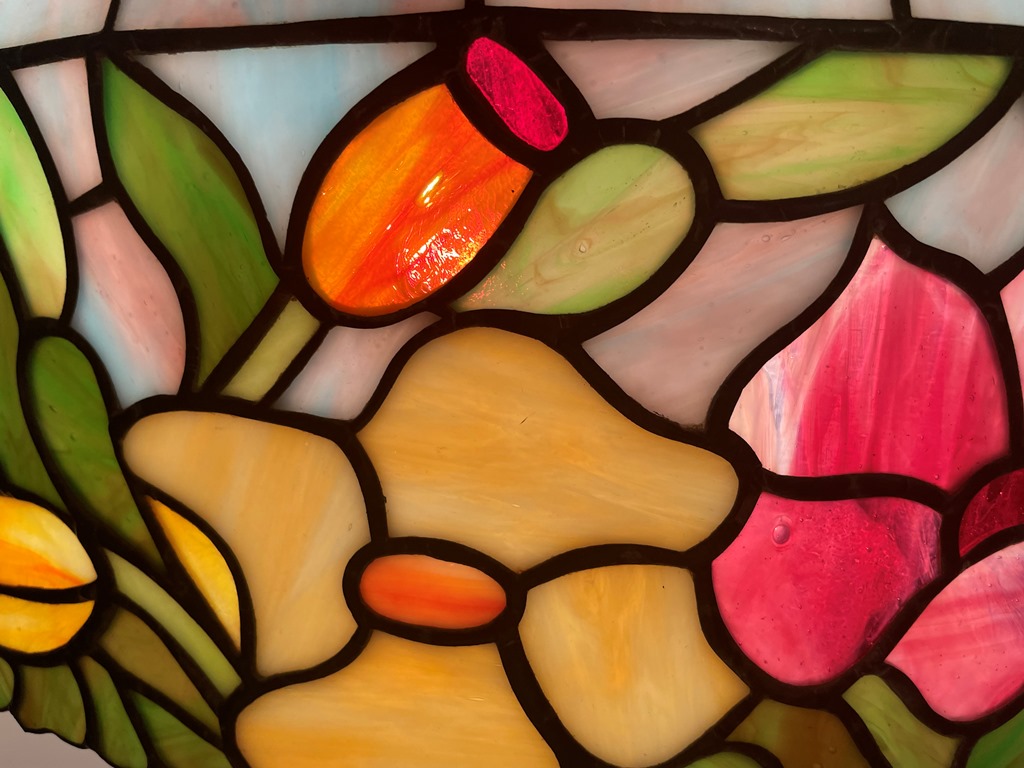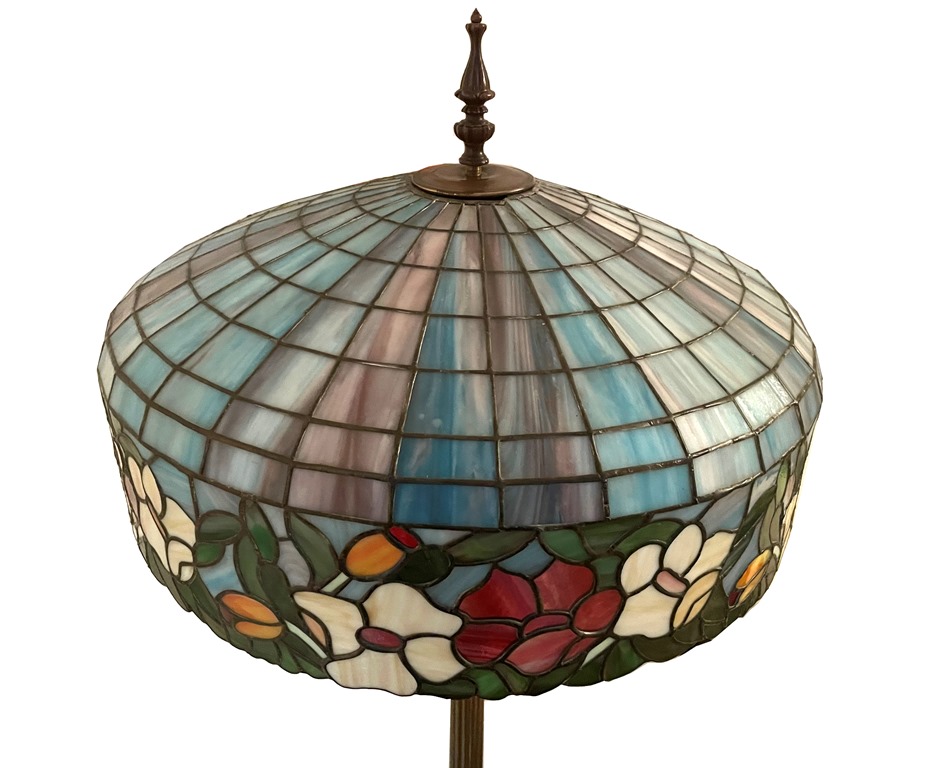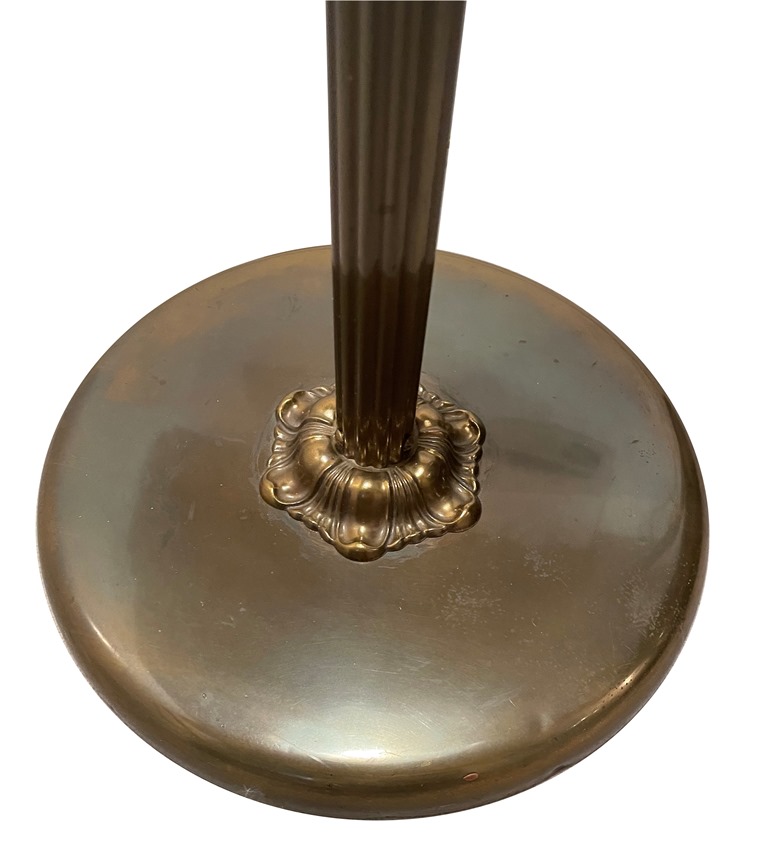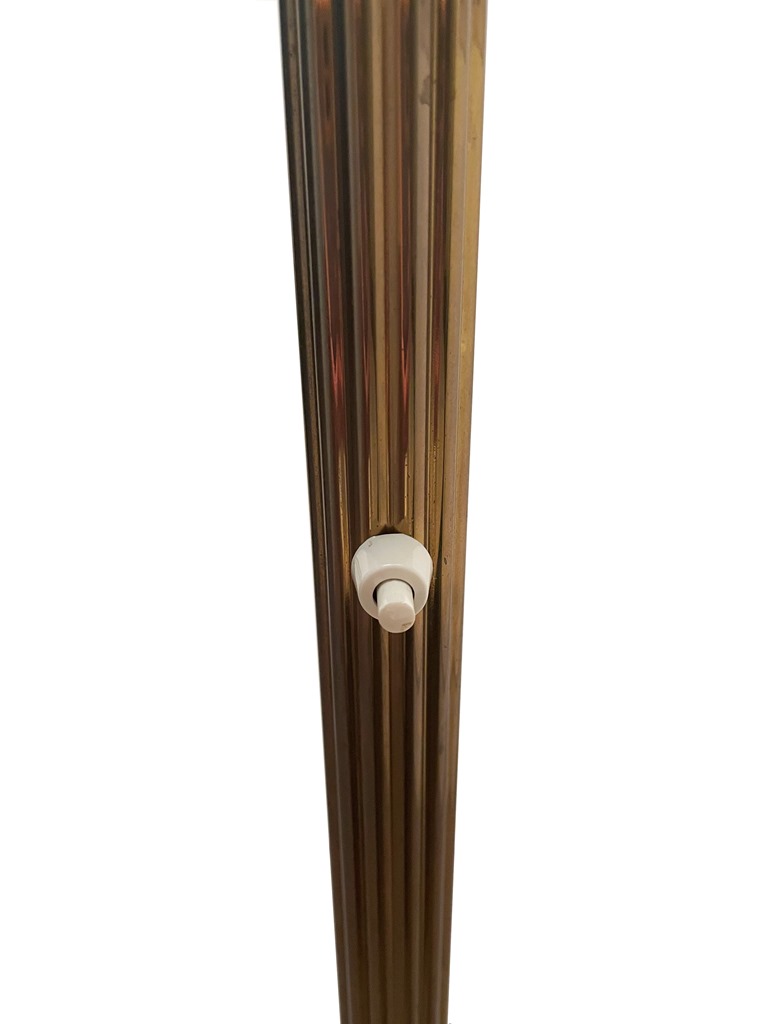 Floor lamp "Tiffany"
Around 1960.
On round brass base with decoration fluted stem.
2 light sources.
Very nice warm light – suitable for library as a reading lamp.
Provenance: private collection Wiesbaden.
Height: 150 cm | shade diameter: 46.5 cm
Tiffany floor lamp
This impressive "Tiffany" floor lamp is from around 1960. The colorful lampshade, which conjures up a wonderful light with its rich colors, sits on a round brass base with decoration and a fluted shaft. It has 2 light sources. Very nice warm light – very suitable as a reading lamp for the library. Provenance: private collection Wiesbaden.
A 1960's "Tiffany style" floor lamp is an imitation of the famous Tiffany lamps of the late 19th and early 20th centuries and were designed and manufactured by Tiffany Studios of New York City and were characterized by their opulent, colorful glass mosaic screens.
In the 1960s, the Tiffany style became popular again and many manufacturers began making cheaper imitations, often made of colored plastic or glass. These lamps usually have a heavy, cast-iron base and a shade composed of many small pieces of colored glass. The designs of the lampshades can be very diverse and range from simple geometric patterns to intricate floral and animal motifs.
If you own or are planning to buy a 1960s Tiffany style floor lamp you should make sure that it is in good condition and that the colors of the glass mosaic are not faded or damaged. It is also important to note that modern imitations are often made in China or other countries and may not be of the same quality as original Tiffany lamps.
Lamps at RSA Wiesbaden
You can find more lamps, Art Deco lamps, and other art objects in my store in Wiesbaden. Regine Schmitz-Avila – your specialist for artistic lighting.