Floor lamp Christian Koban
Nr. 2351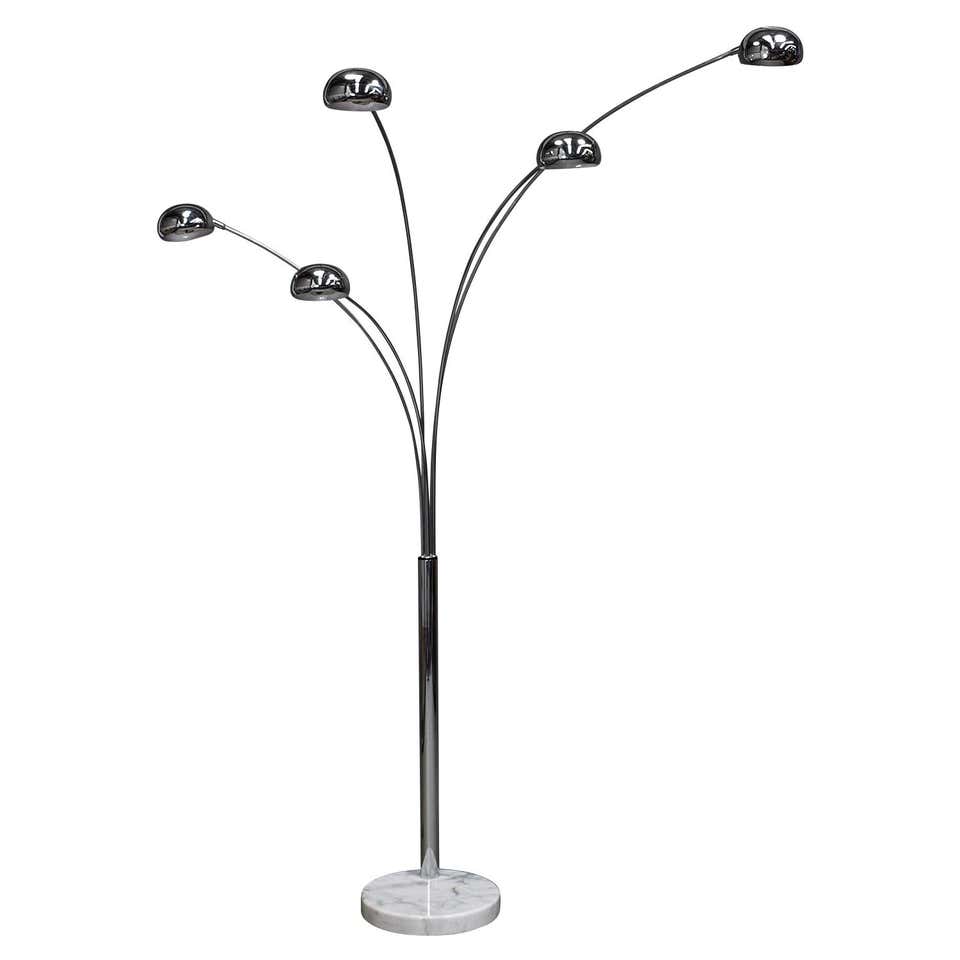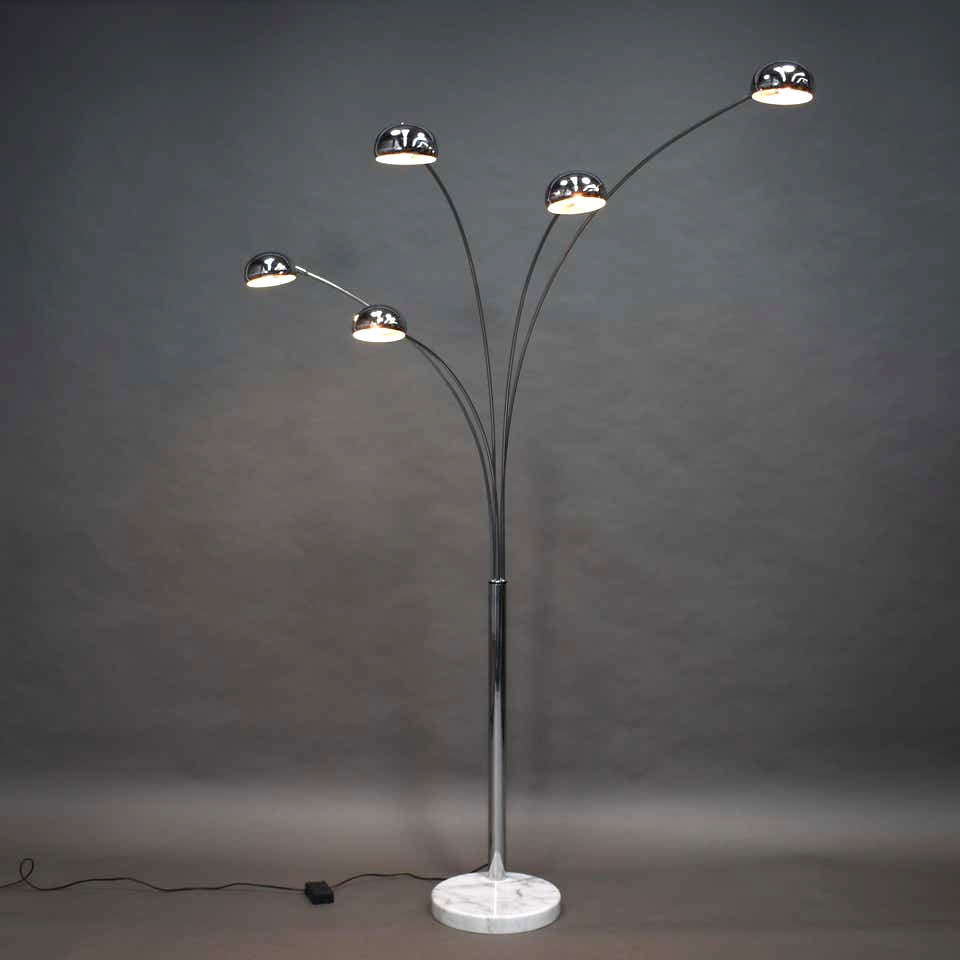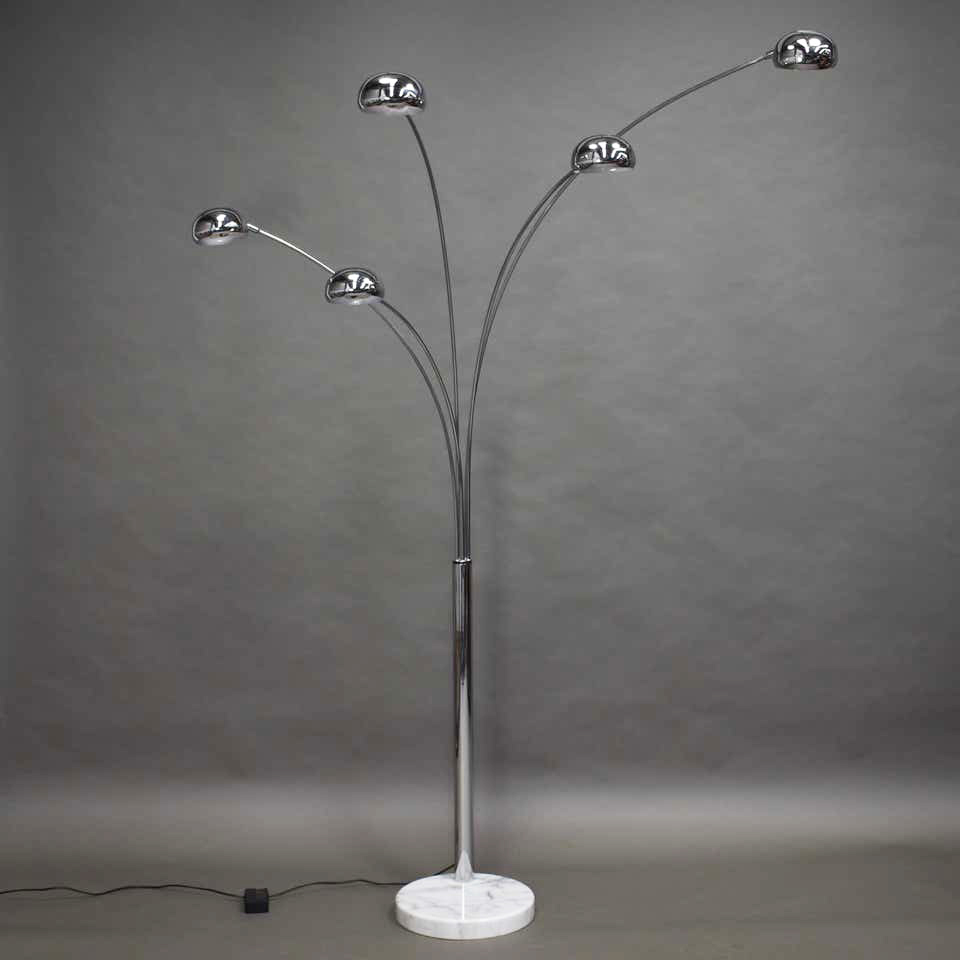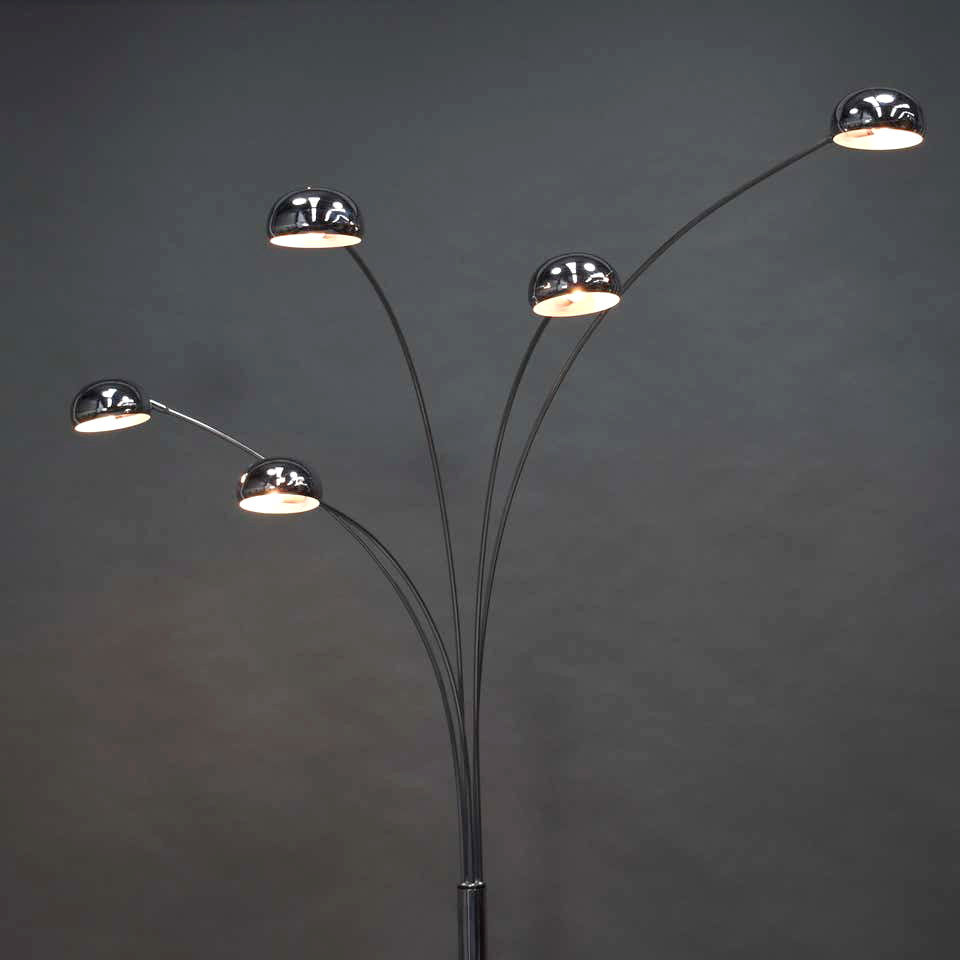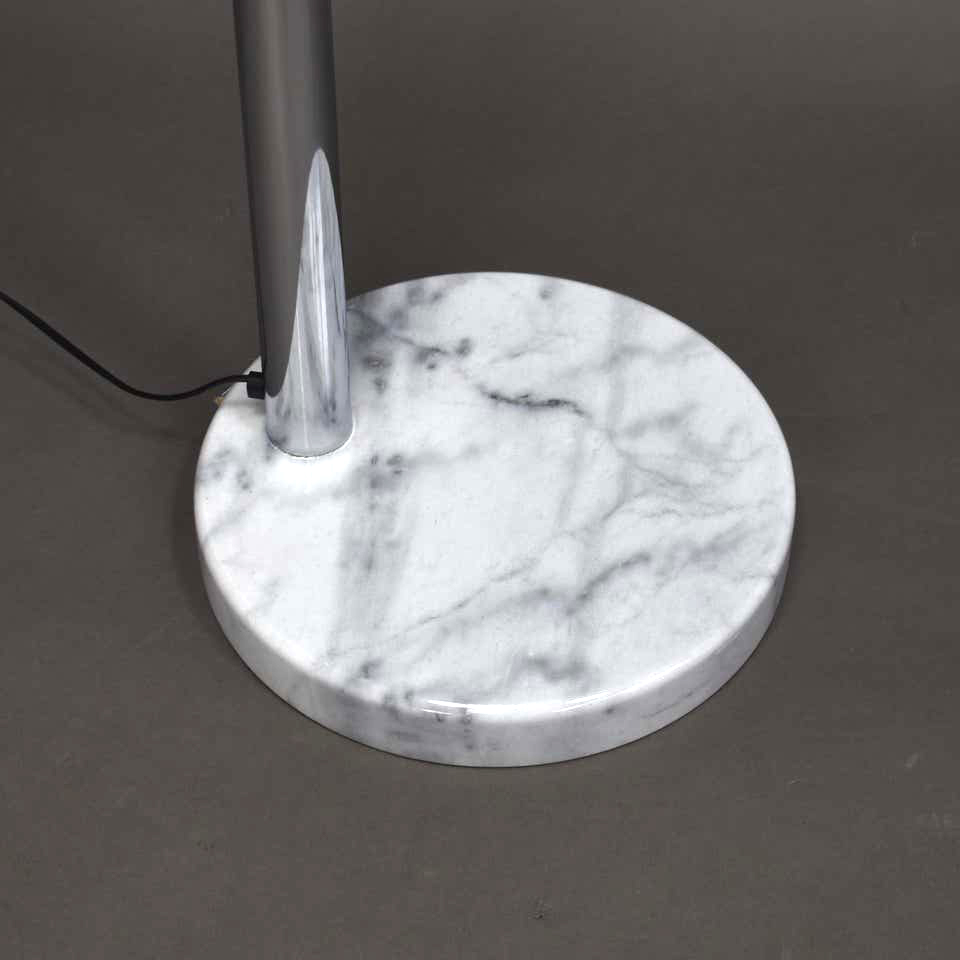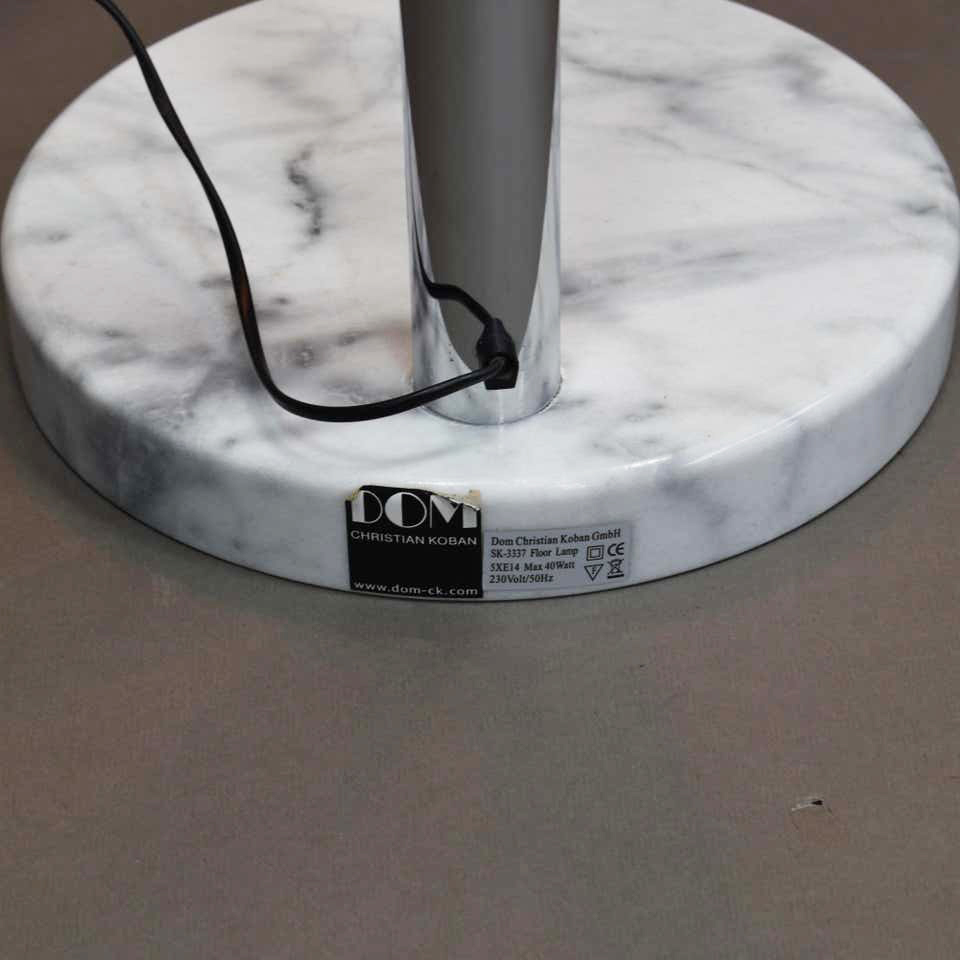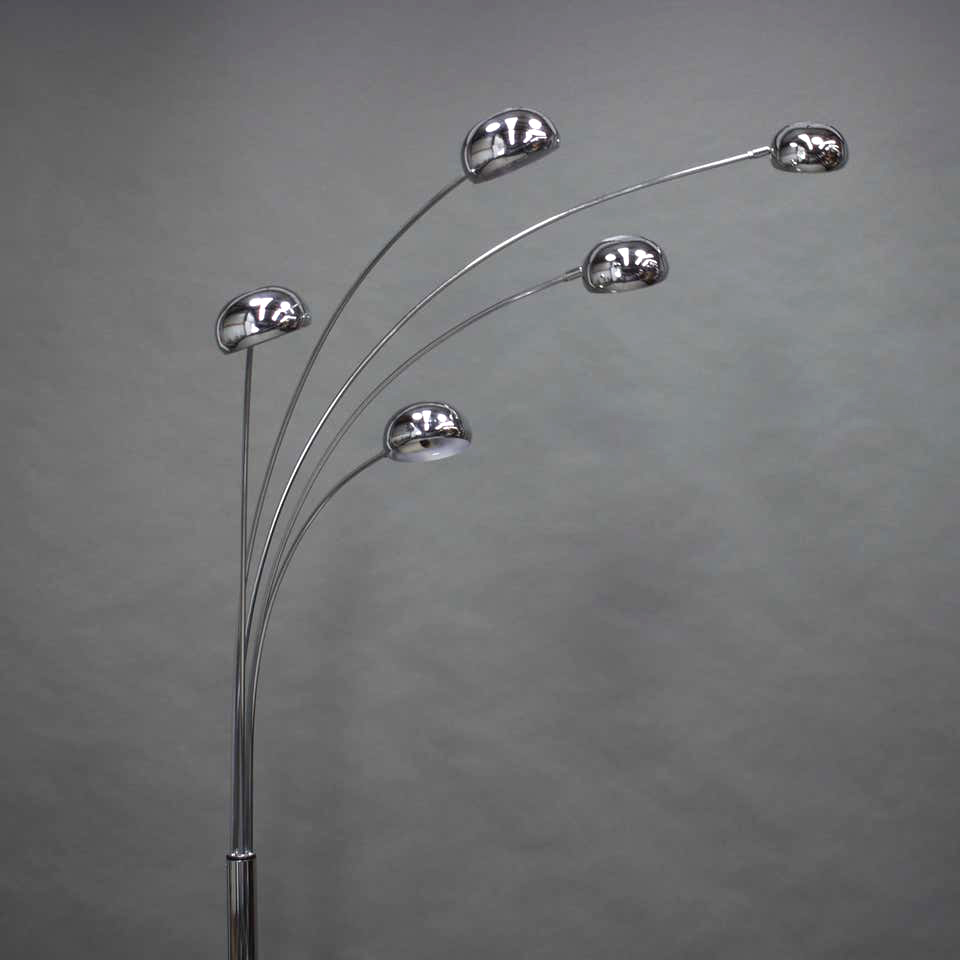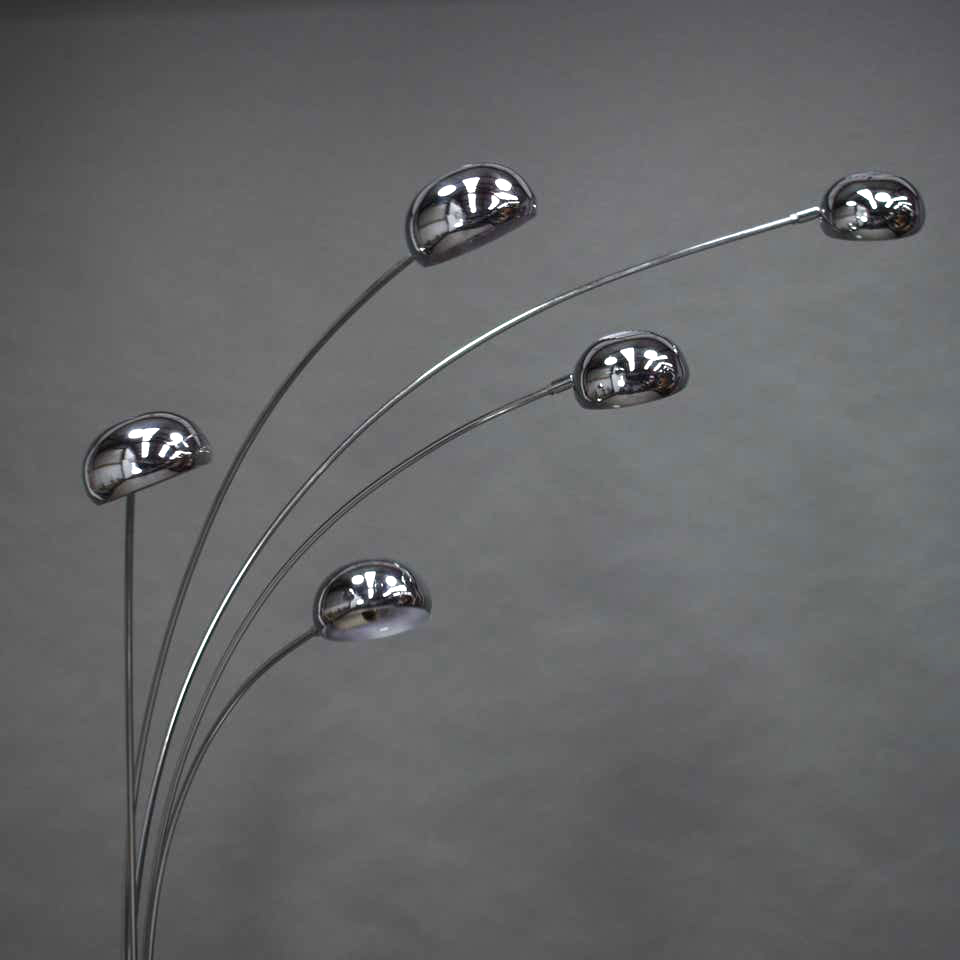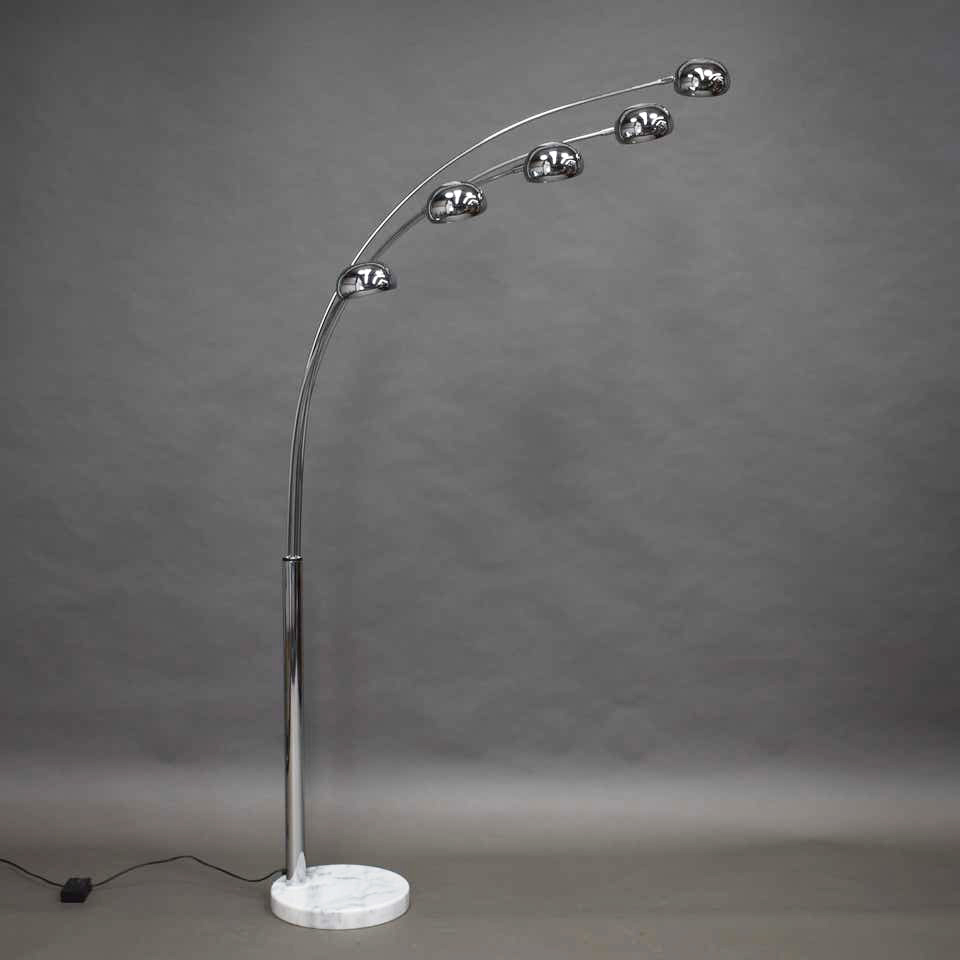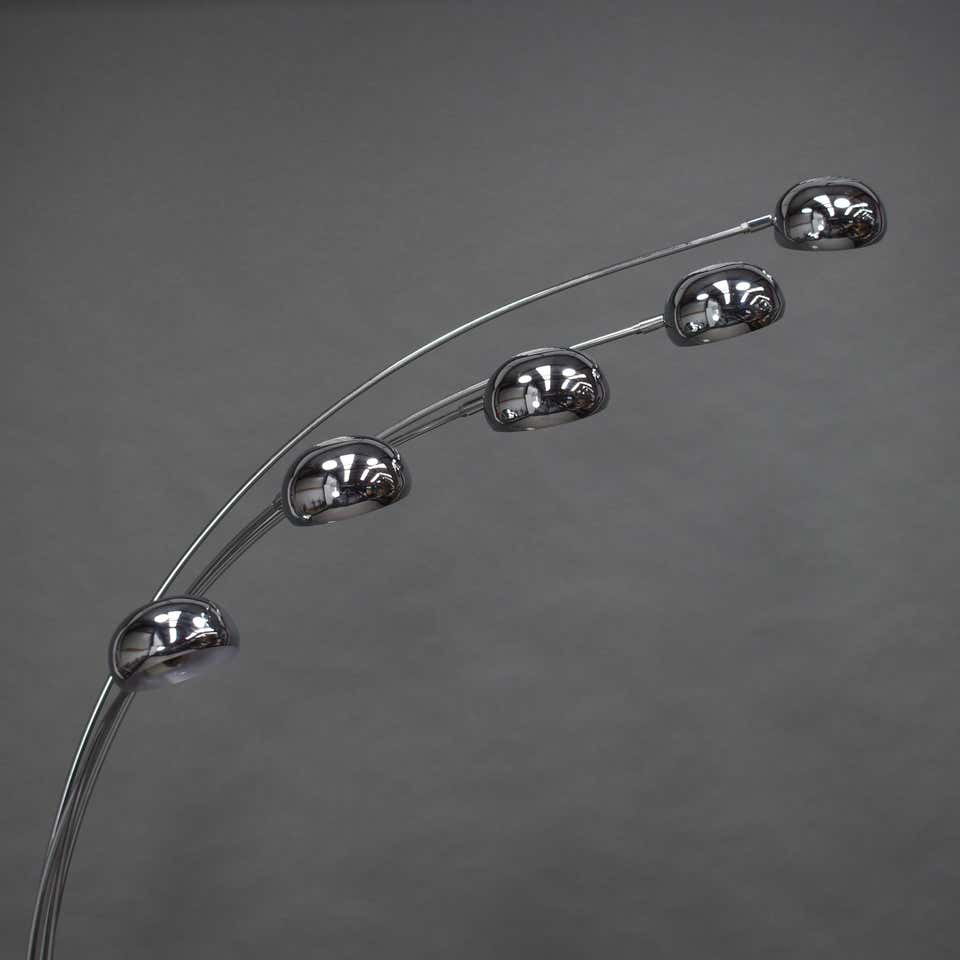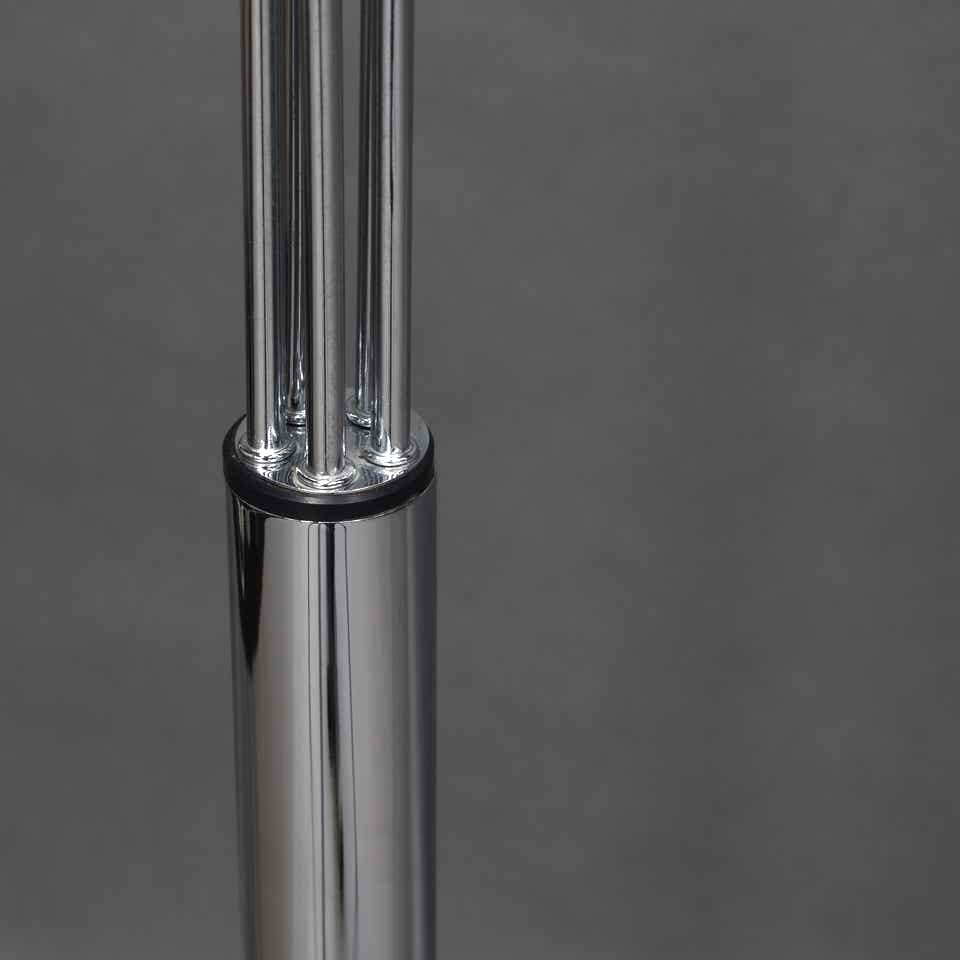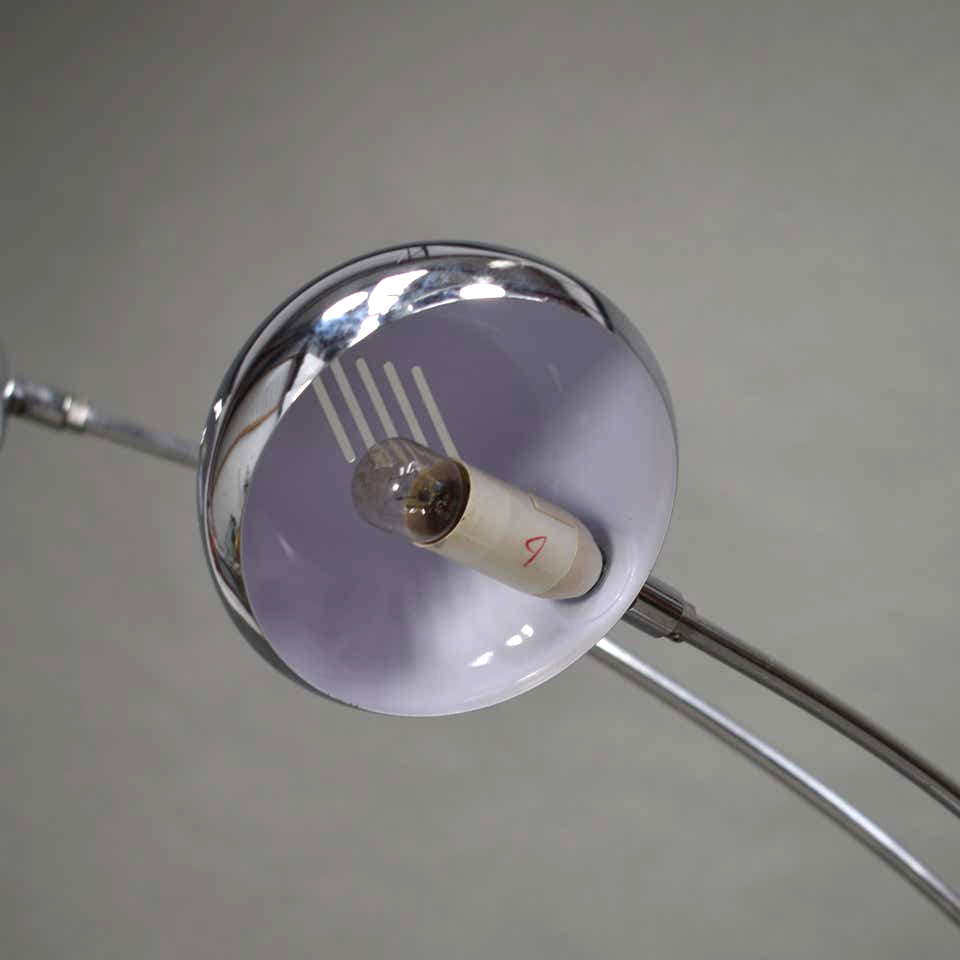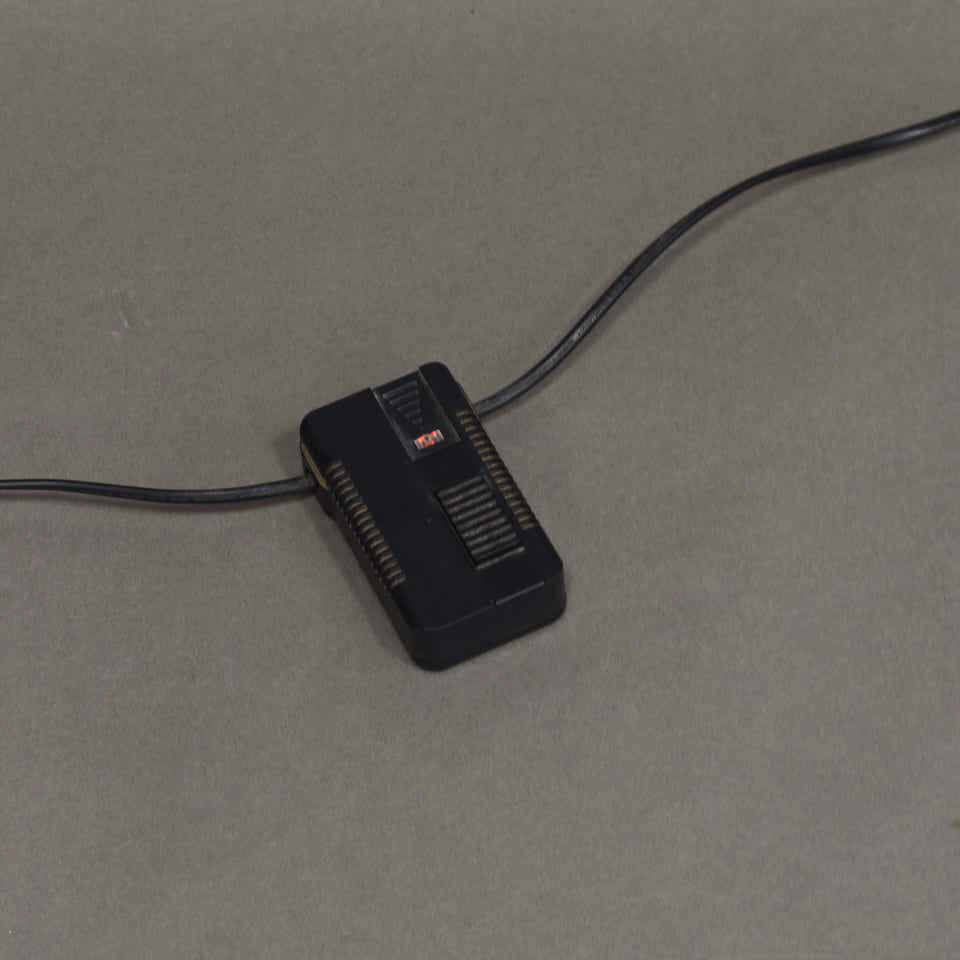 Floor lamp
"Dom Christian Koban".
1970s.
Five-arm floor lamp on marble base.
Chrome-colored metal and marble.
Light dimmable.
5 light sources (E14):
158 cm, 165 cm, 174 cm, 200 cm, 210 cm
Total height: 210 cm | Ø base: 35 cm
Arc lamp by Christian Koban
Carrara Marble and Chrome 5-Point Arch Floor Lamp by Christian Koban for DOM, Germany. The lamp has a dimming function. Designer: Christian Koban Manufacturer: DOM Land.
Germany Model: Arched floor lamp Material: Marble Chrome Design period: around 1970 Dimensions in cm: Height 210 cm. Depth 110 cm. Base ø36 cm.
The floor lamp
A floor lamp is a piece of furniture that usually consists of a stand or base and a lampshade and is placed on the floor. Floor lamps are often used as an additional light source in living rooms, offices or other interior spaces to create a pleasant atmosphere or to direct light to specific areas. There are different types of floor lamps, such as reading lamps, arc lamps or even dimmable floor lamps, which can be adjusted according to your needs.
Art Deco at RSA Wiesbaden
You can find more Art Deco cabinets, Art Deco chests of drawers and Art Deco lamps in my shop in Wiesbaden. Regine Schmitz-Avila – your specialist for French Art Deco furniture and art objects from around 1930.