Empire ceiling lamp around 1880
Nr. 183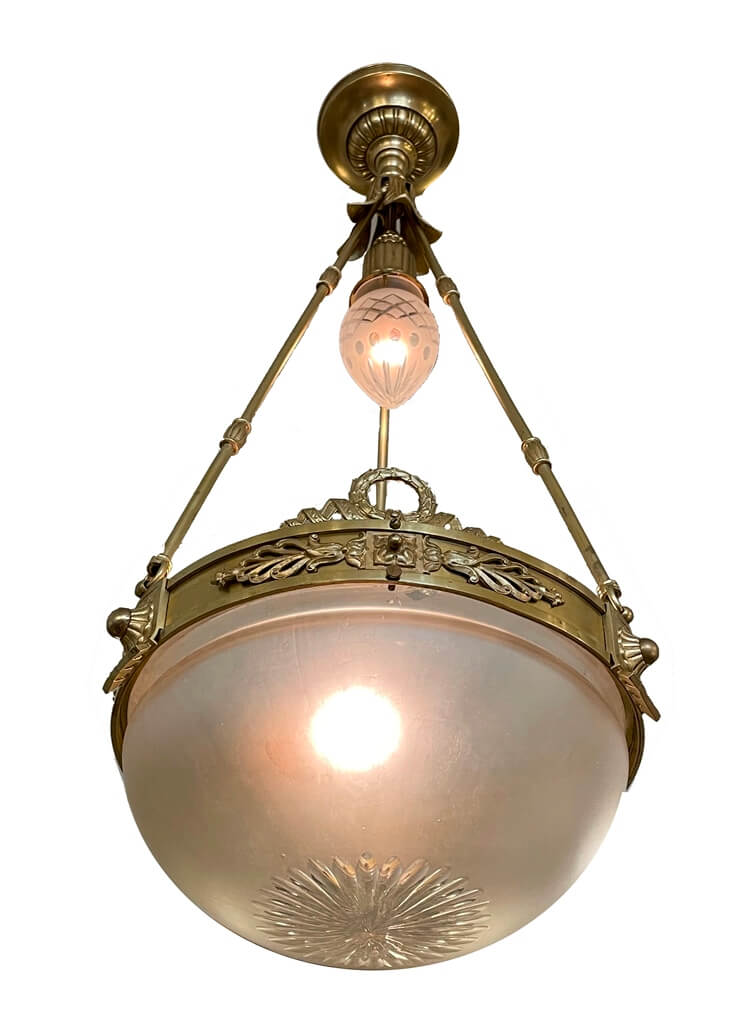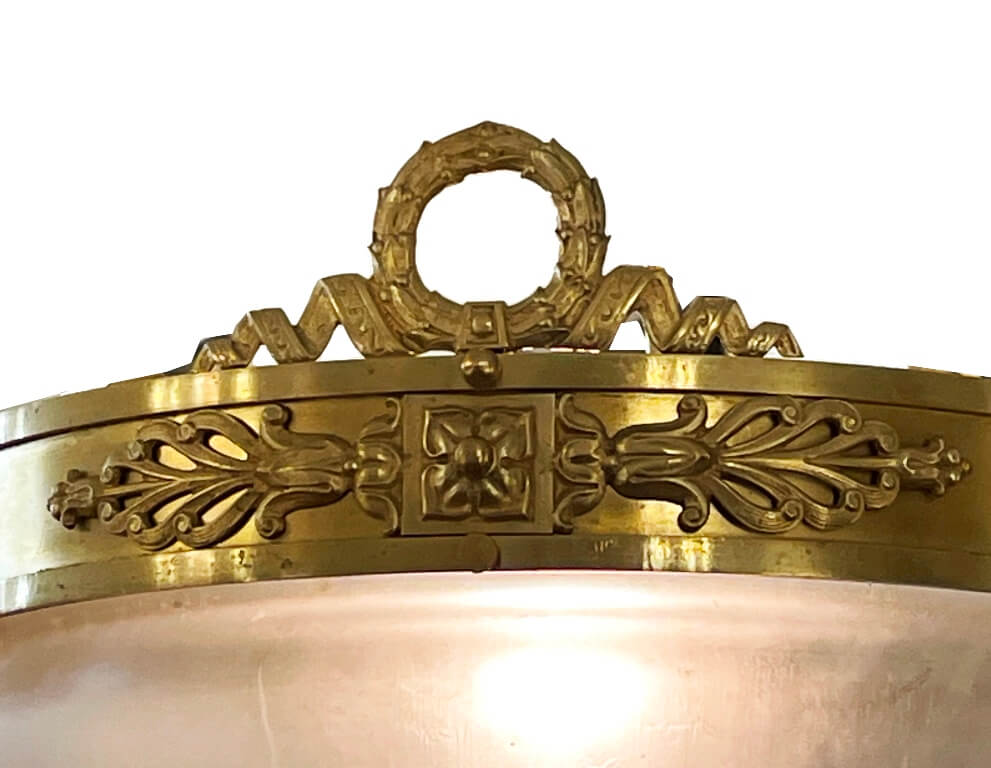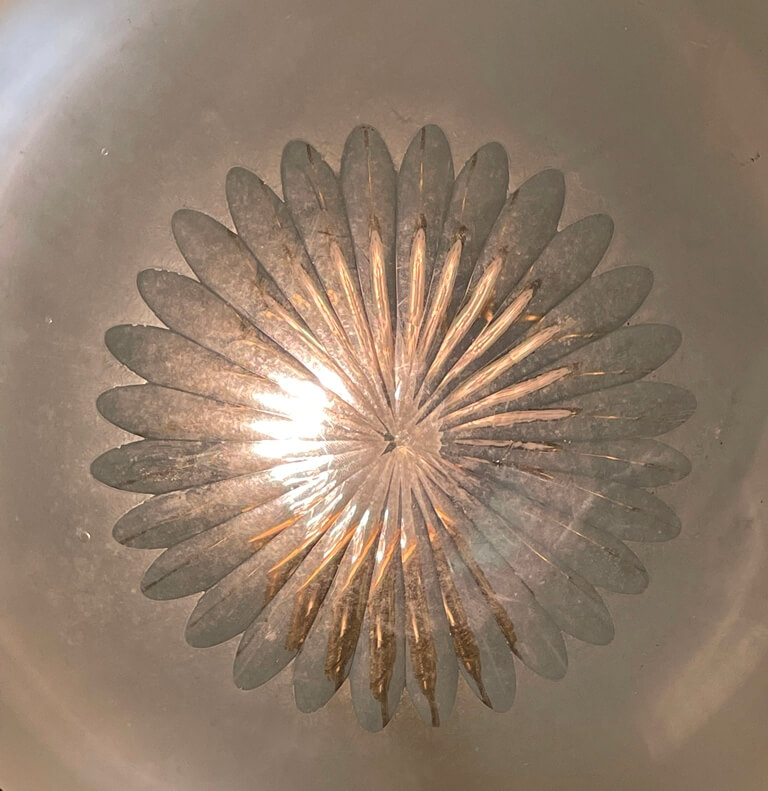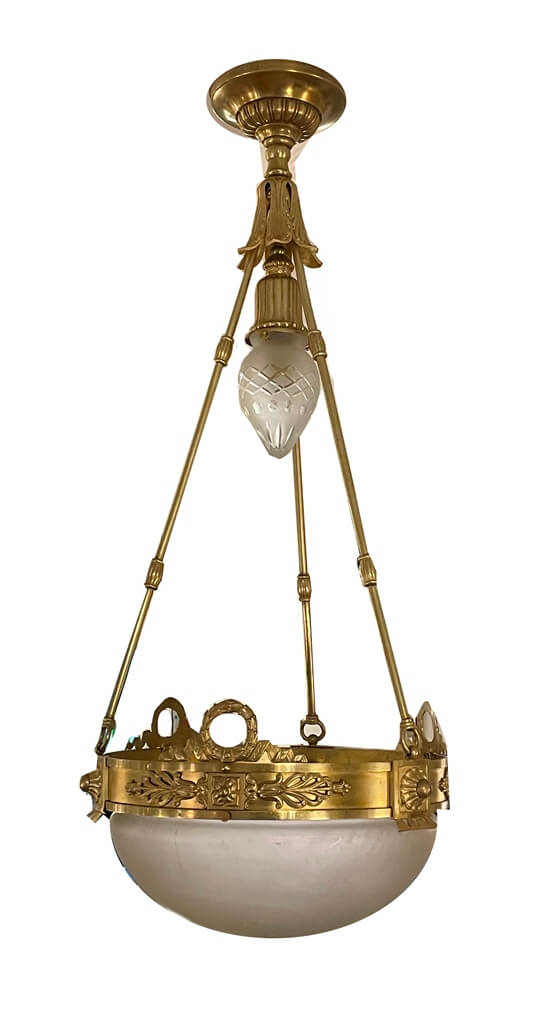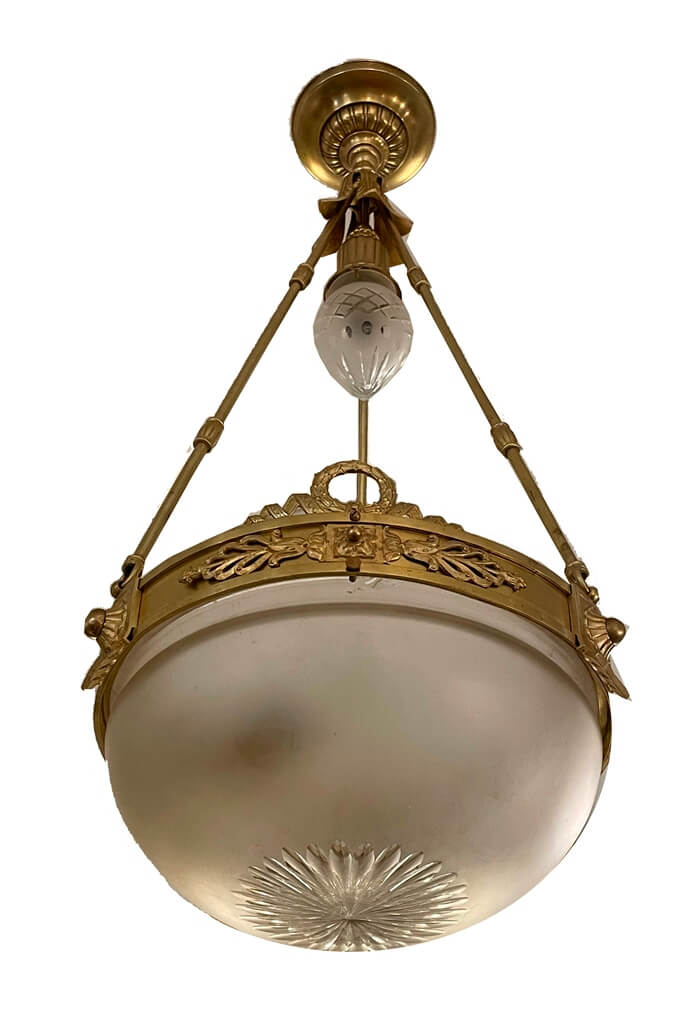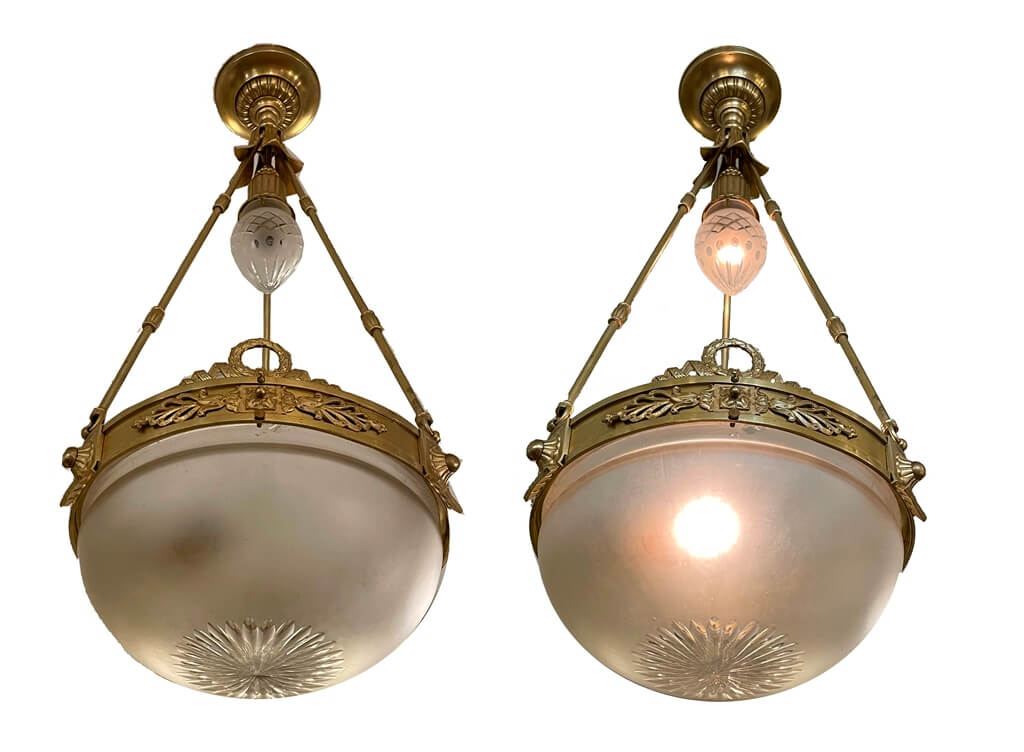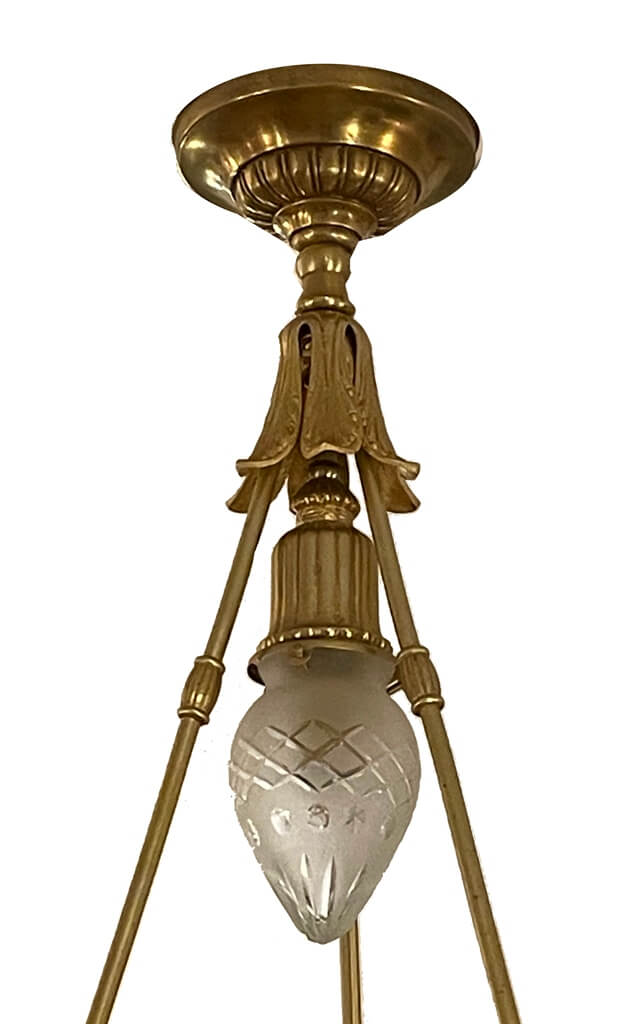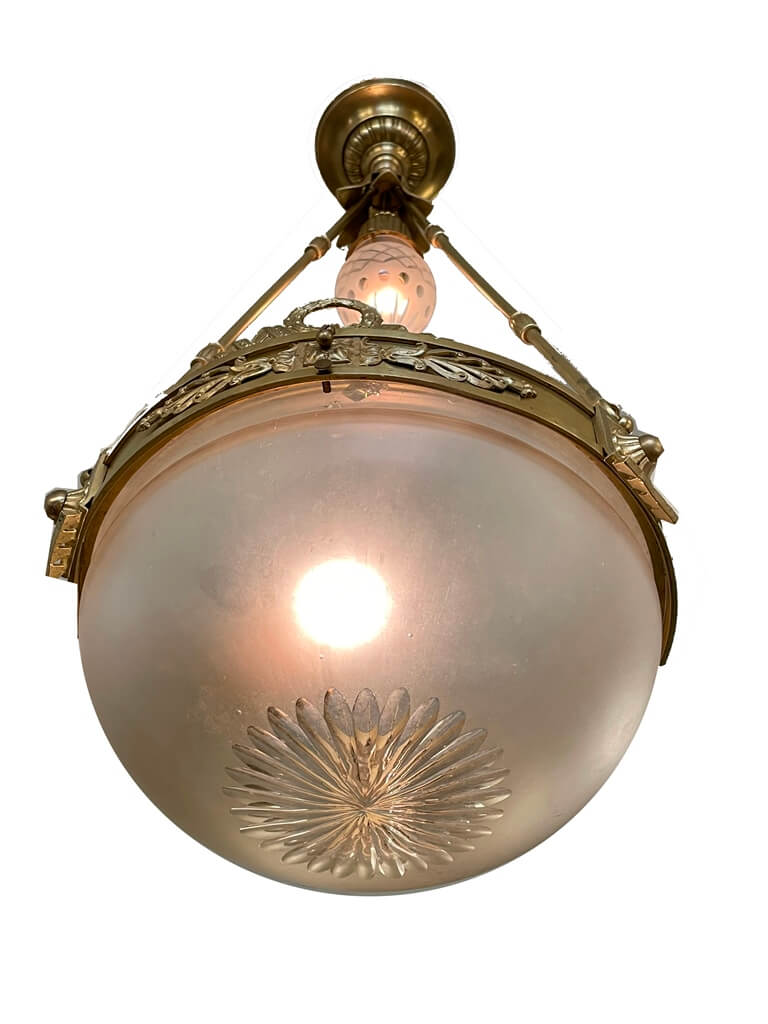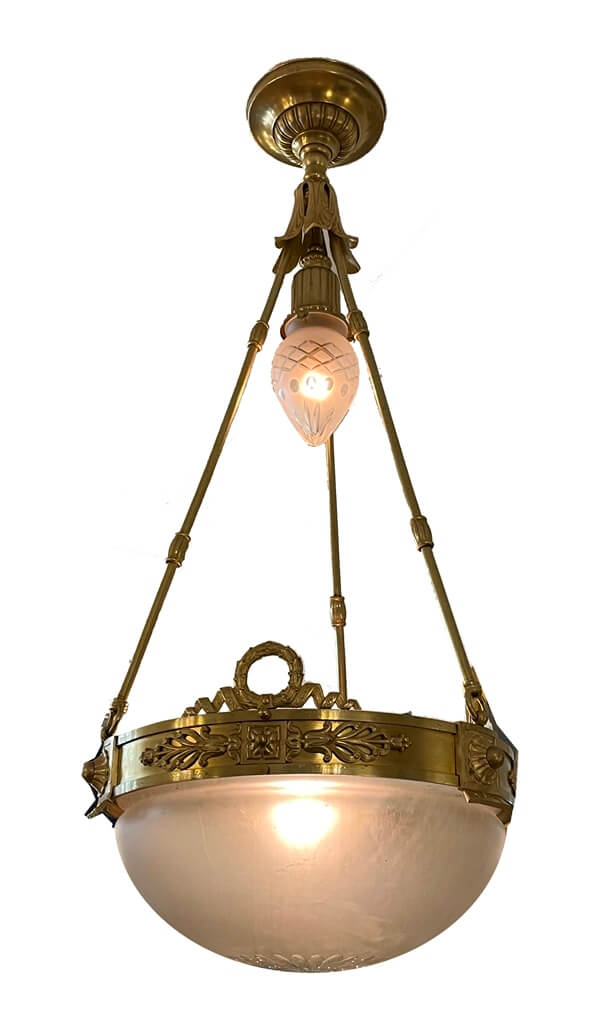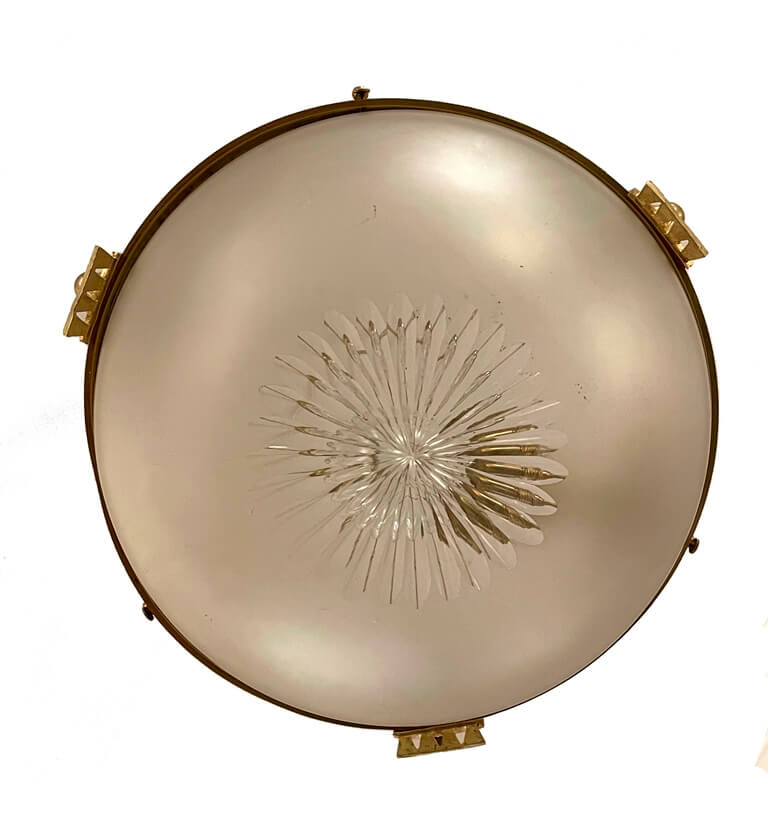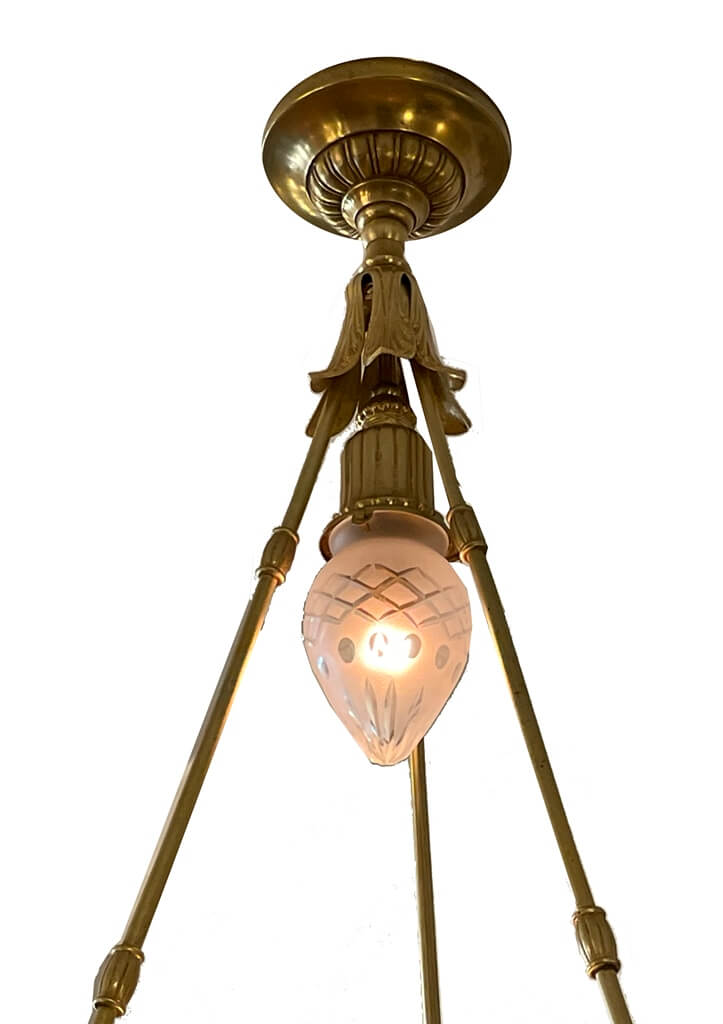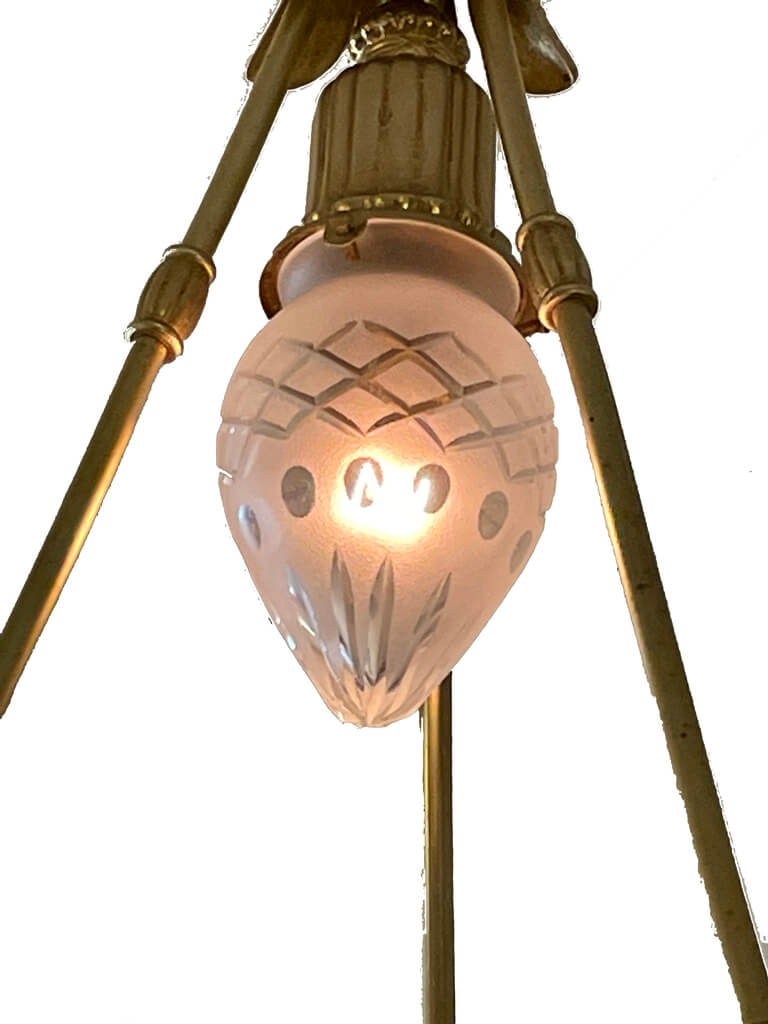 Empire ceiling lamp
around 1880
2 light sources, beautiful surrounding brass rim with stylized laurel wreaths and palmettes. Original three-part brass rod with flower end. Original glass bowl and glass spigot.
Height: 77cm Diameter: 30cm
Empire ceiling lamp
Note: This ceiling lamp was made around 1880 in the style and taste of the Empire around 1800. At that time there was no electricity, so this lamp was also made later.
What is Empire style?
Empire style is an art and design movement that emerged in France during the reign of Napoleon Bonaparte (1804-1815). The style is named after the empire and reflects the political and cultural ideals of the time.
This style is characterized by a clear and symmetrical design language inspired by antiquity and Roman architecture. The furniture and works of art are often made of precious materials such as mahogany, bronze, brass or marble. Very often they are decorated with mythological and historical motifs.
Heavy and bulky pieces of furniture such as beds, chests of drawers or Empire ceiling lamps are also typical of the Empire style. But also desks with angular or rounded shapes, which are often decorated with gilded fittings and carvings, are a typical sign. Columns, pilasters and frieze bands are also typical features of the Empire style.
Overall, the Empire style reflects the rulers' need for strong and monumental architecture that symbolizes the grandeur and power of the state.
Today, Empire style is often seen as a luxurious and classic style for furniture and interior items. The Empire style is very popular with collectors and enthusiasts.
Classicism and Empire at RSA Wiesbaden
You will find many classical furniture and objects of art from the Empire
in my shop in Wiesbaden. Regine Schmitz-Avila – your classicism and empire specialist for mirrors, tables and art.