4 wall lamps by Kalmar Austria around 1960,sold
Nr. 2143a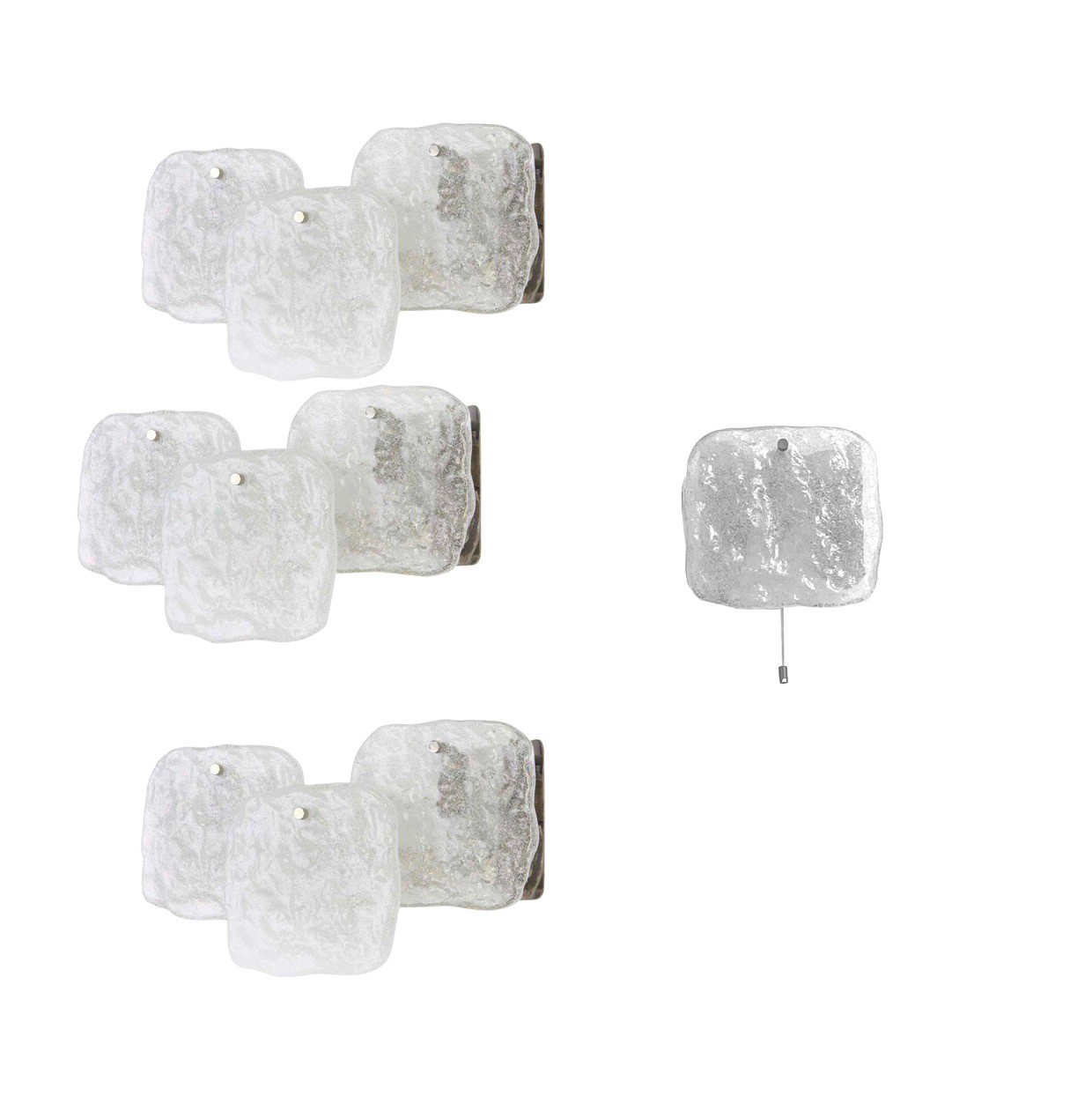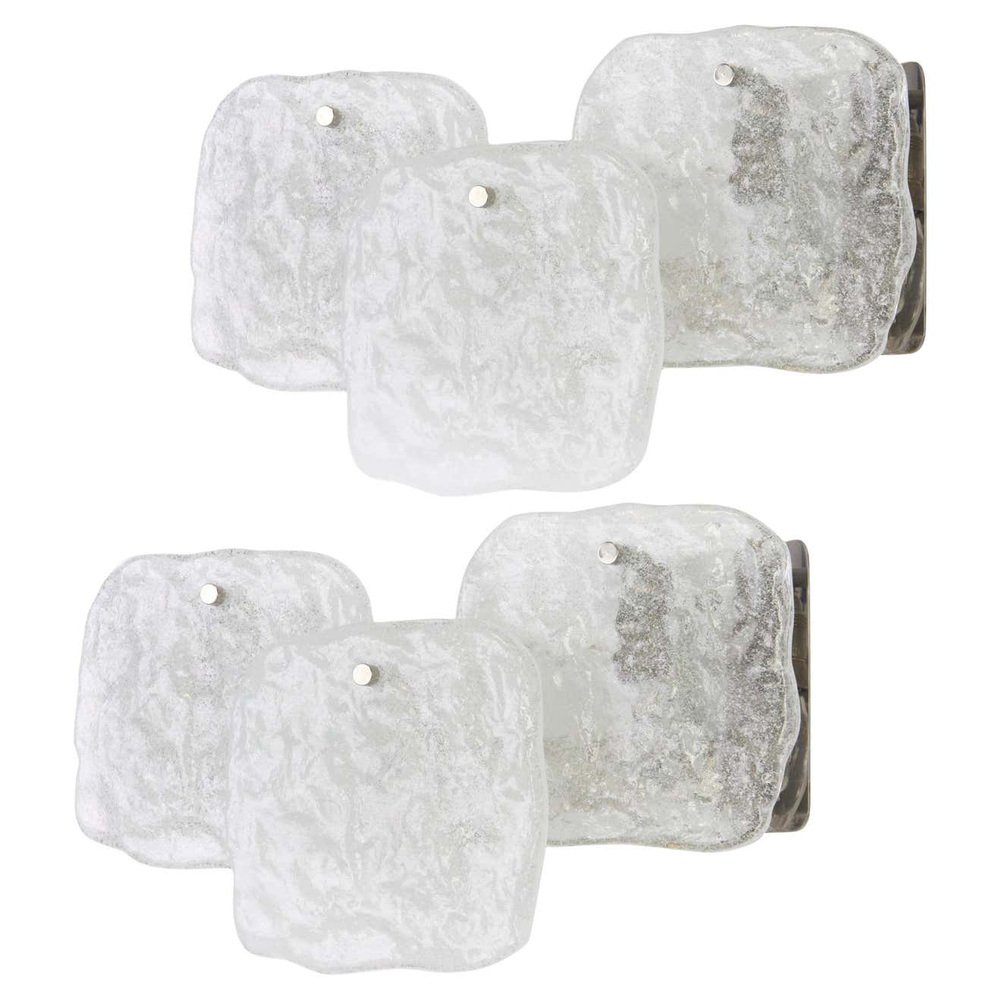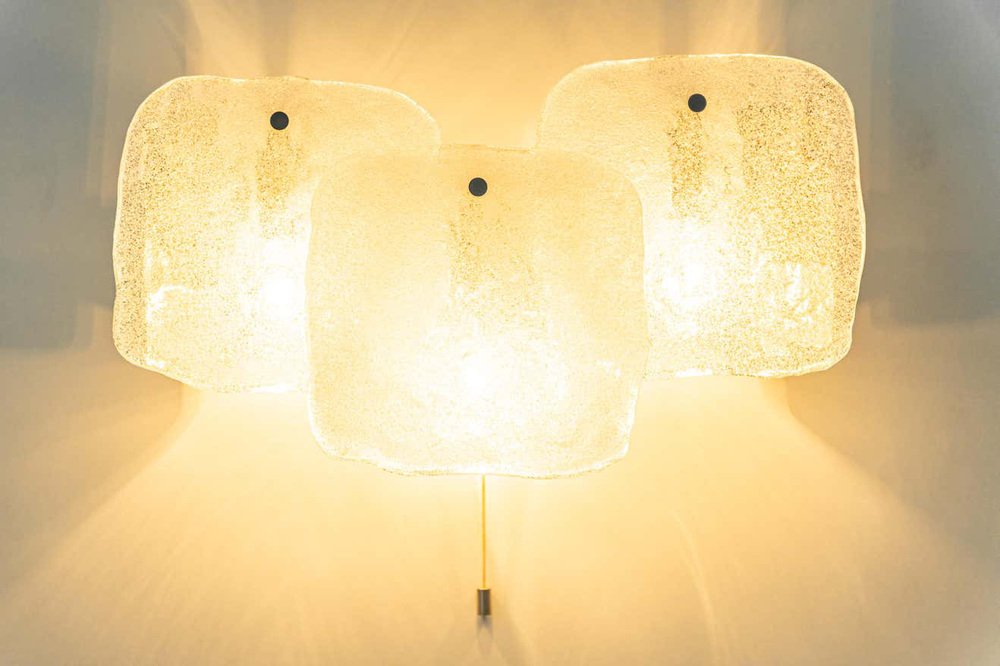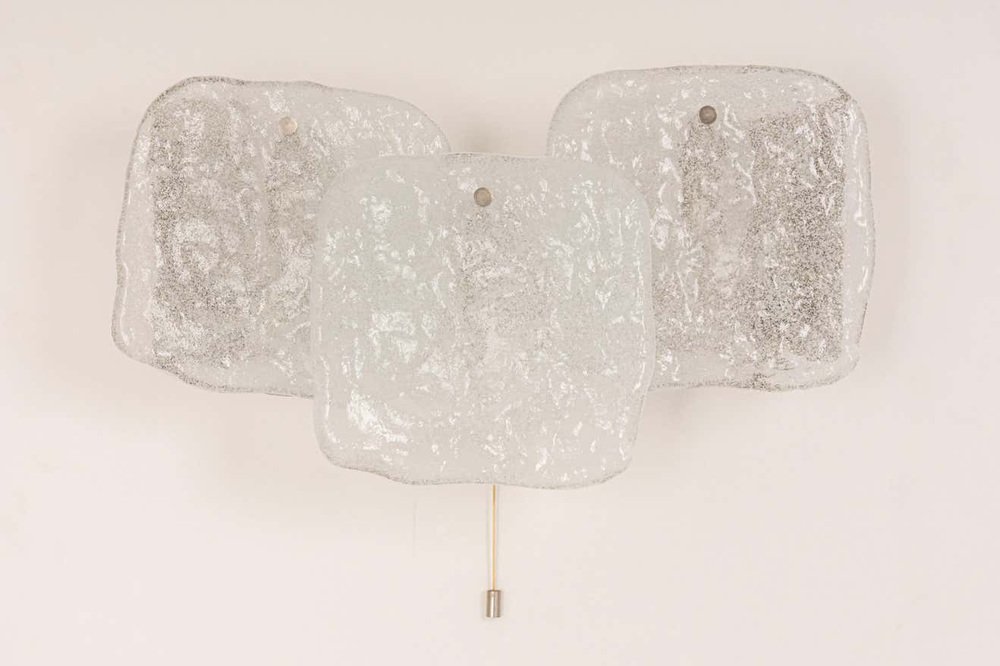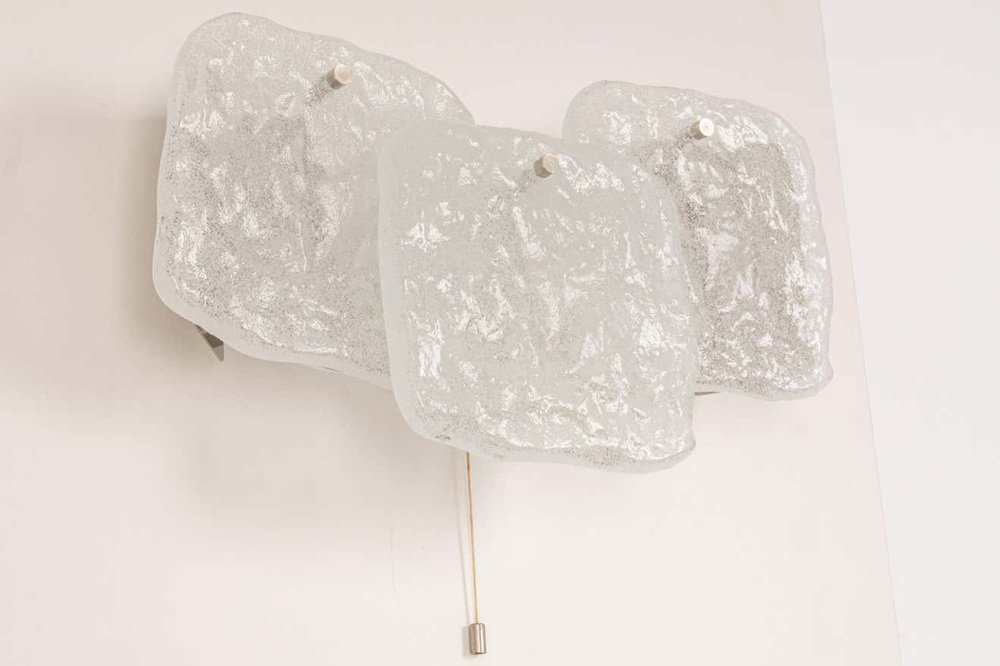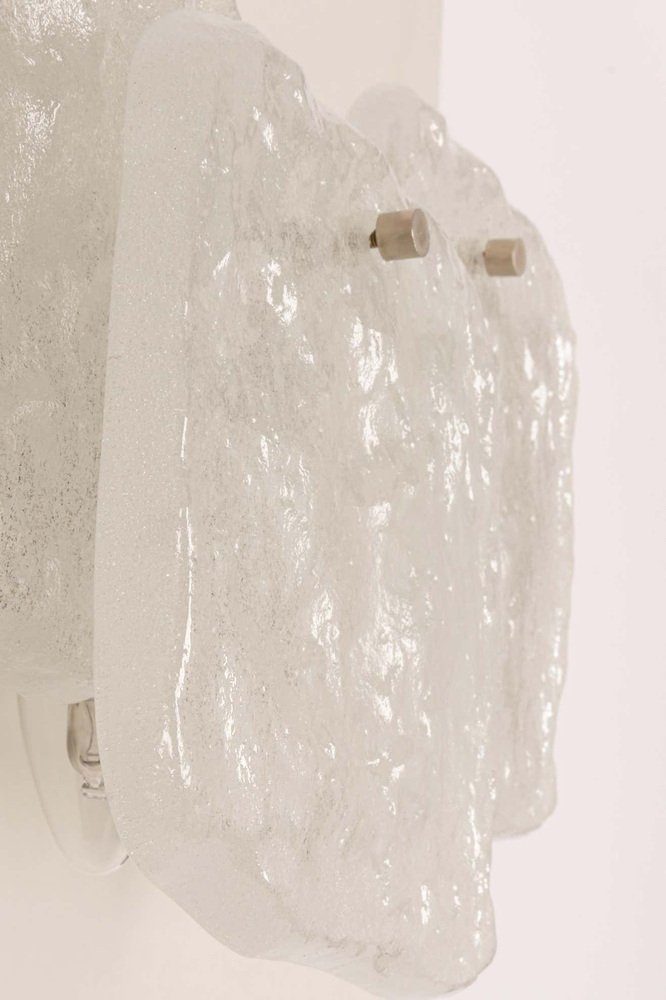 4 ice glass wall lamps from Kalmar
Austria around 1960.
3 pairs of three and a single wall lamp.
Pairs of three: Height: 24 cm | Width : 42 cm
Individual: Height: 17 cm | Width: 20cm
The Austrian designer and entrepreneur Julius Theodor (J.T.) Kalmar was born in Vienna in 1884. As the son of Julius August Kalmar – founder of the company of the same name, which specialized in candlesticks and other cast bronze objects – Kalmar gained extensive design experience at an early age. He went to the Birmingham School of Art and studied at the Vienna University of Applied Arts under the Vienna Secession architect Josef Hoffmann (1870 – 1956).
In 1906 Kalmar joined his father's company, which he took over in 1913. A strong supporter of the Arts & Crafts movement, Kalmar led the company away from the eclecticism of the late 19th century. Kalmar's design aesthetic featured an integration of form and function, and a blend of classic tradition and forward-thinking innovation. In the 1920s his designs dominated the influential avant-garde furniture store Haus & Garten, founded by the famous architects Josef Frank (1885 – 1967) and Oskar Wlach (1881 – 1963 ) had been founded.
Source: web