Side table around 1900
Nr. 2111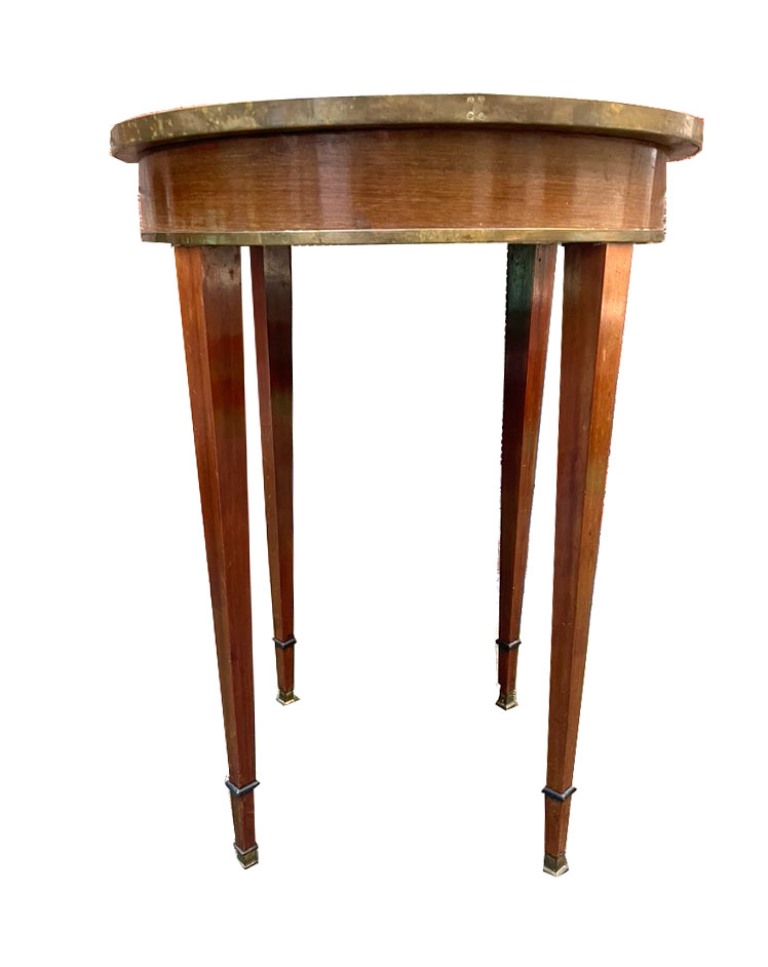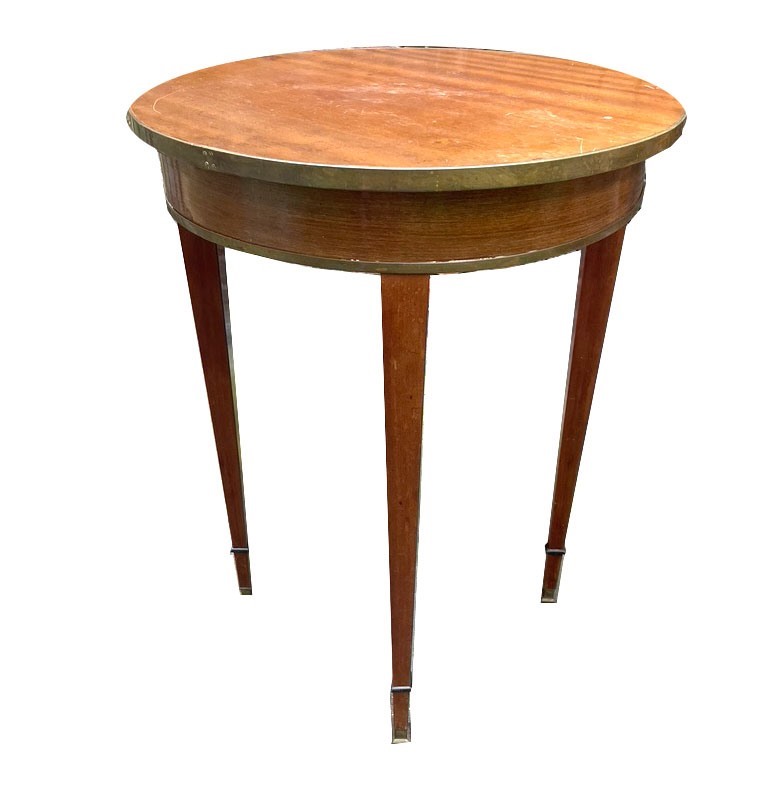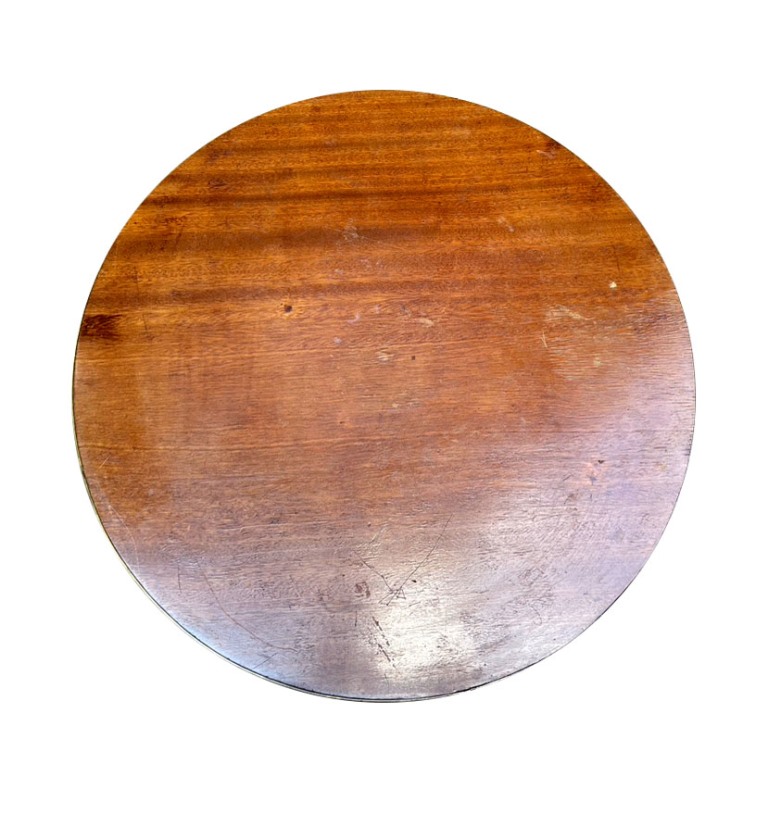 Side table around 1900
The side table, also known as a side table or small furniture, has a long history and has been an important part of living and furnishing for centuries.
In ancient Greece and Rome, side tables were mainly used as holders for vessels or lamps. These tables were often small and simply designed, made of stone or bronze.
During the Middle Ages, side tables in Europe were increasingly used as writing or reading tables. These tables often featured drawers and storage compartments and were often made of wood.
In the Baroque and Rococo period, especially in the 18th century, side tables became an important piece of furniture in the stately homes and palaces of Europe. They were often elaborately decorated, with carvings and inlays, and were made of precious woods such as mahogany, ebony or walnut. Side tables were often designed as a pair or as part of a furniture set and served as a decorative element in representative rooms.
During the Classicism of the late 18th and early 19th centuries, side tables were designed more simply to match the clean lines and symmetry of classical architecture. They were often made of marble or metal and showed a preference for Greek and Roman motifs.
Classicism and Empire at RSA Wiesbaden
You will find many classical furniture and objects of art from the Empire
in my shop in Wiesbaden. Regine Schmitz-Avila – your classicism and empire specialist for mirrors, tablesand art.