Petite cylinder secretary
Nr. 1912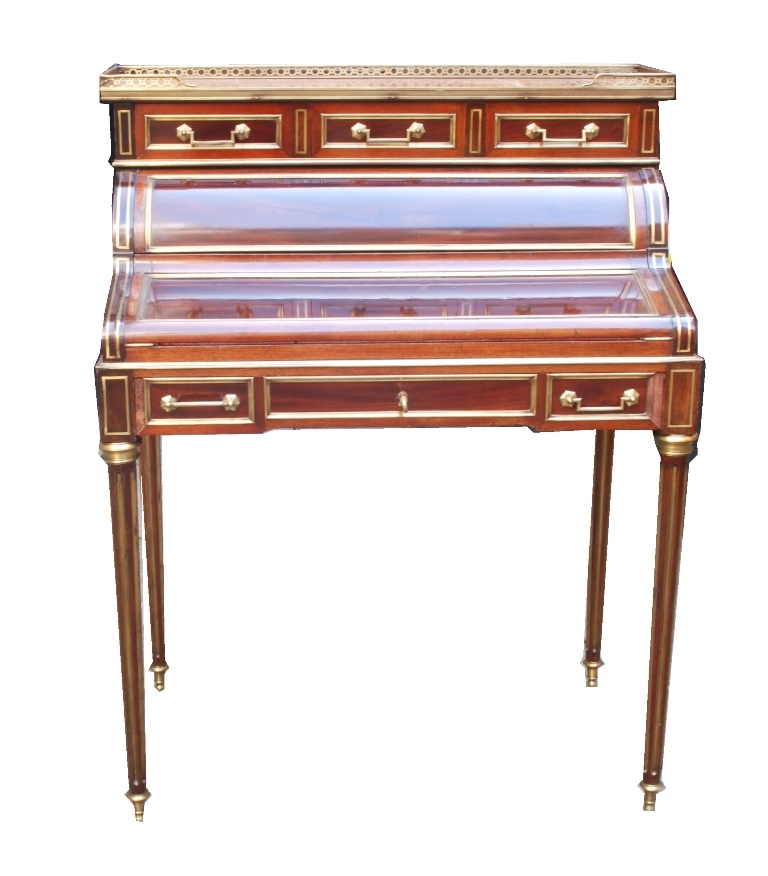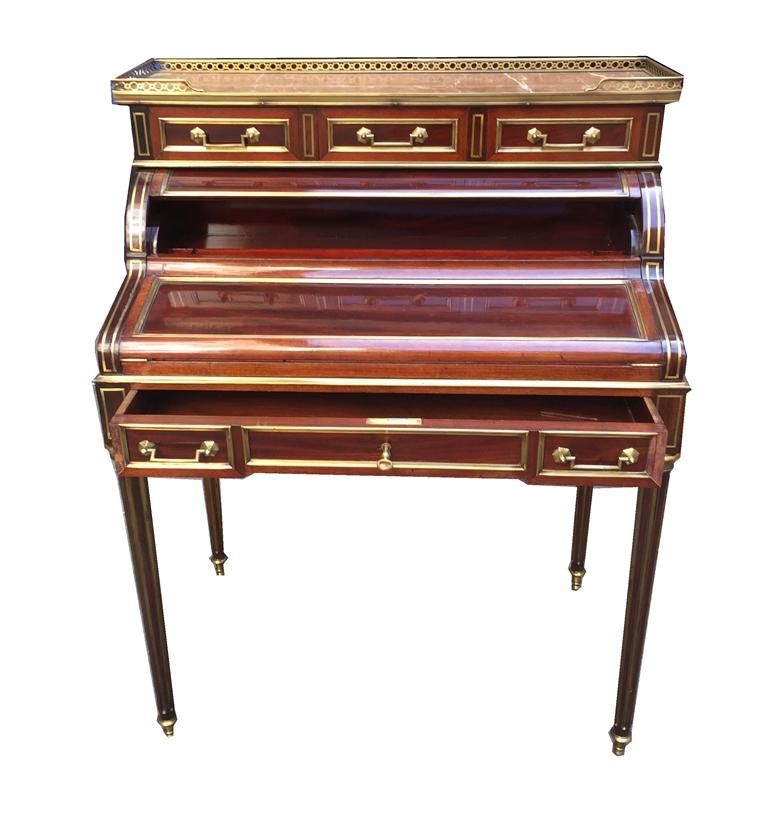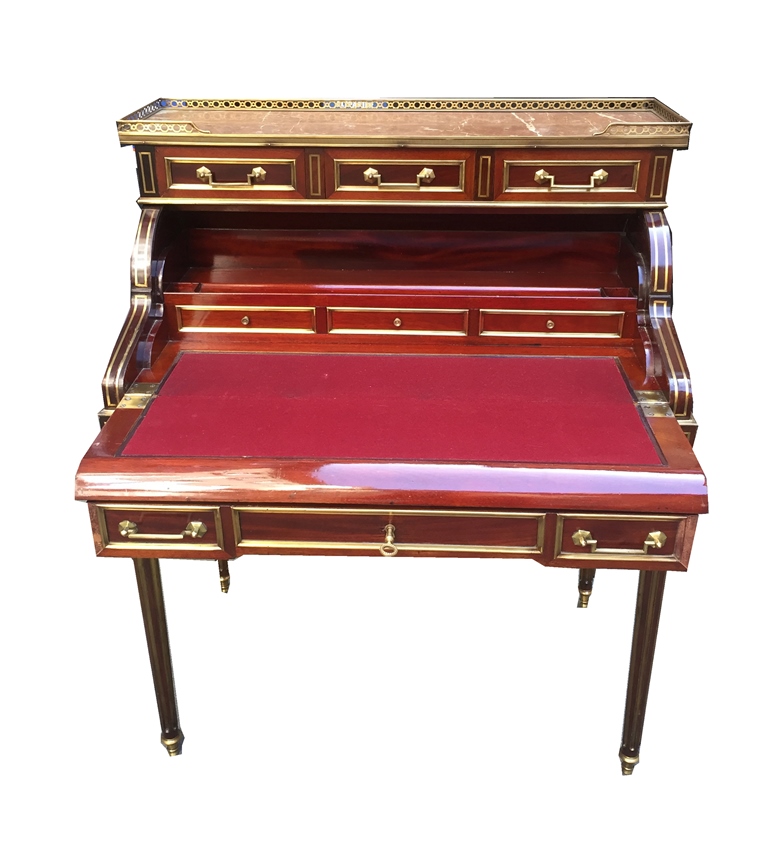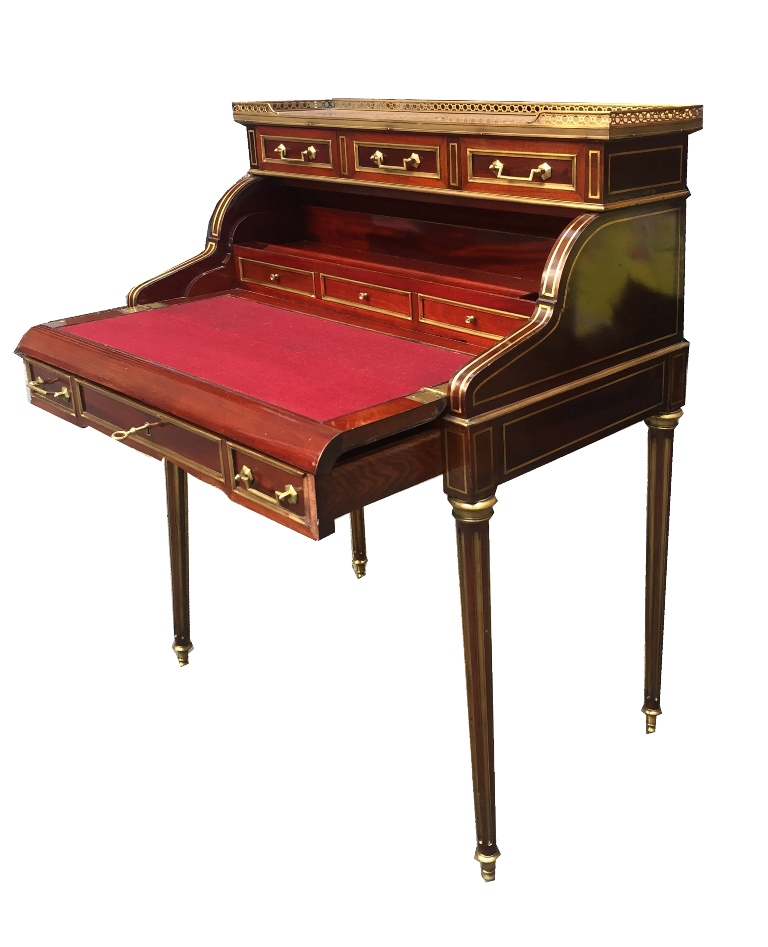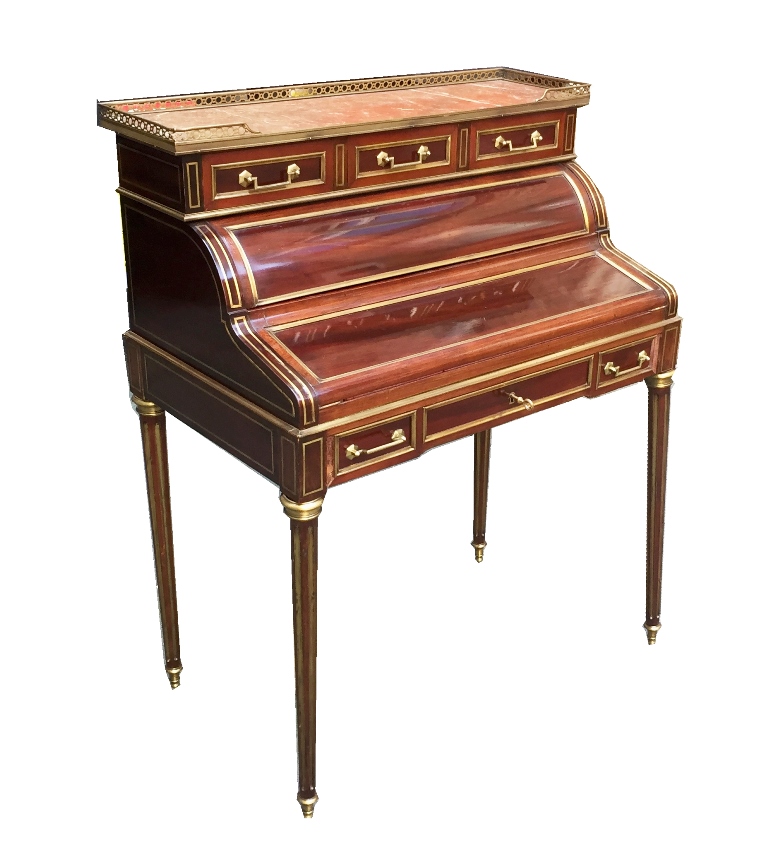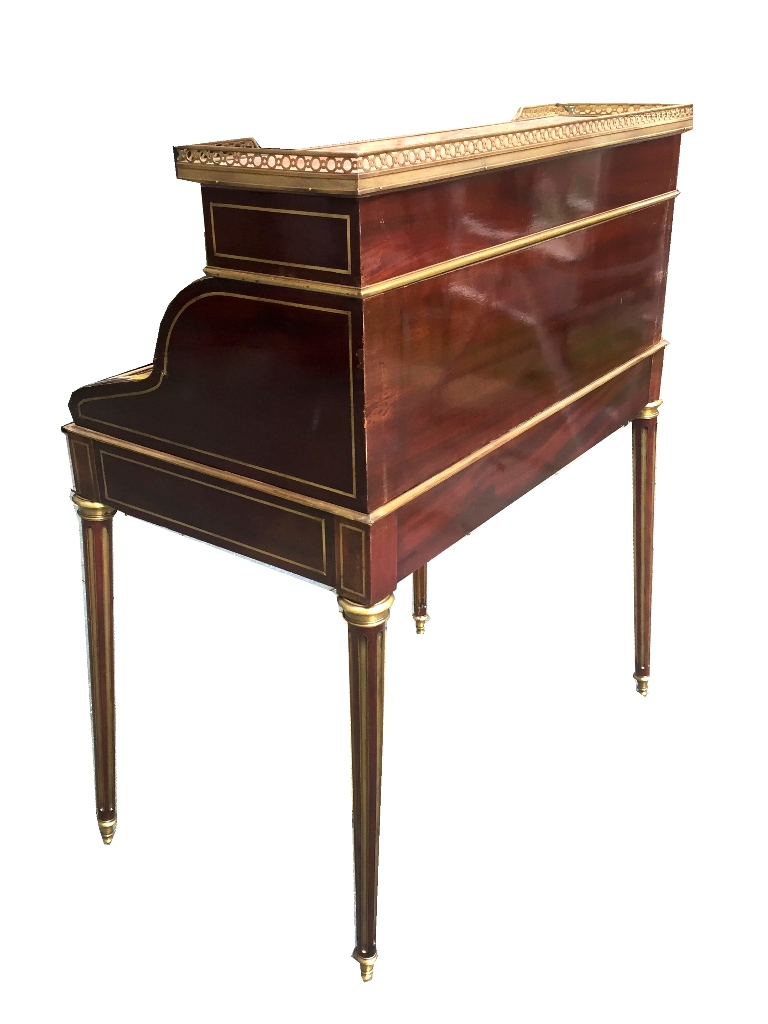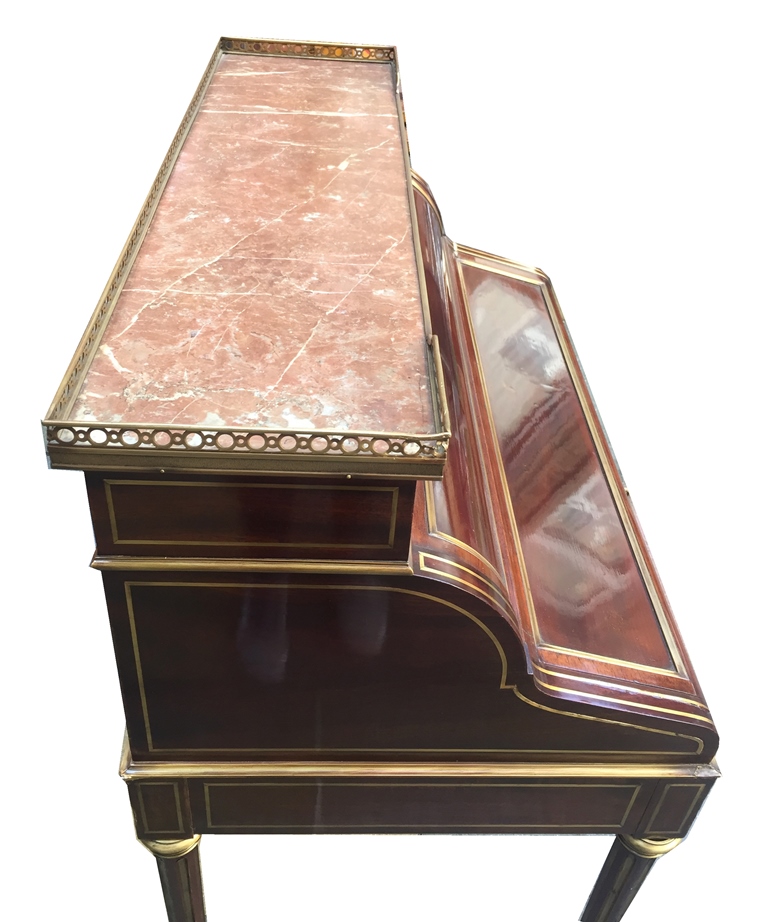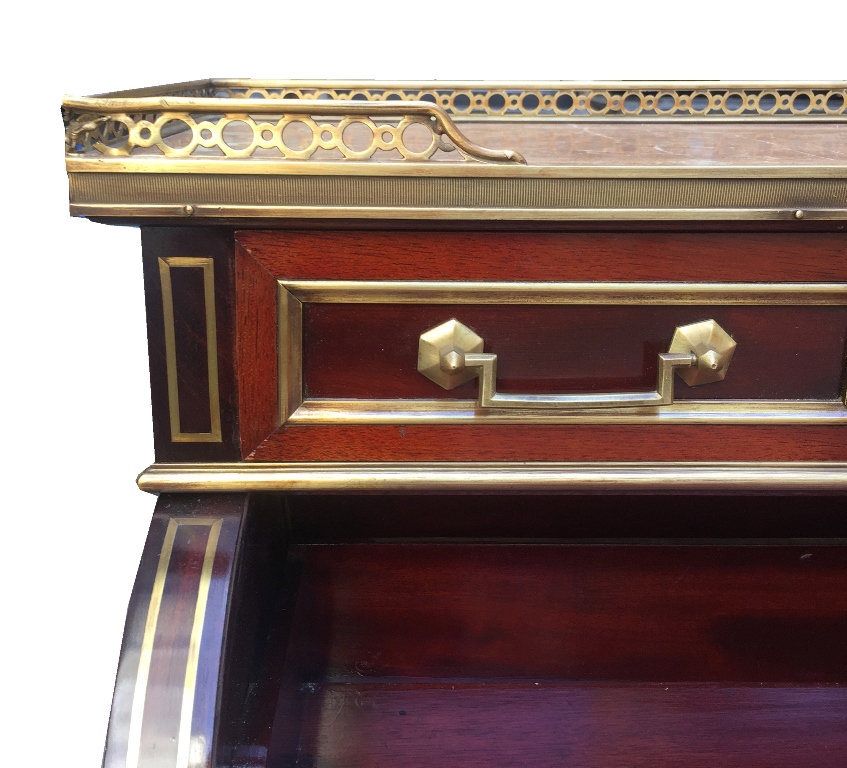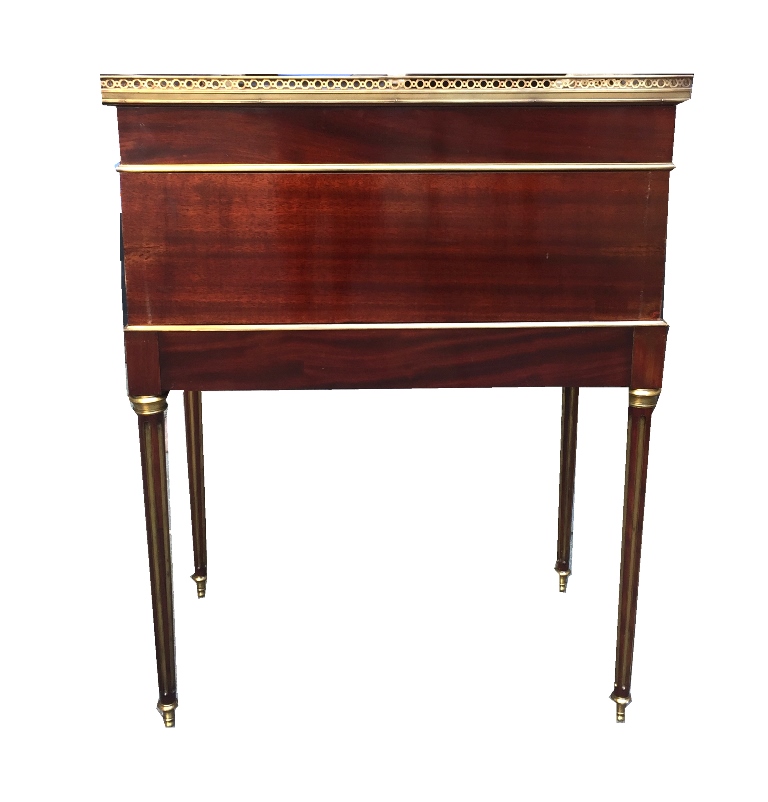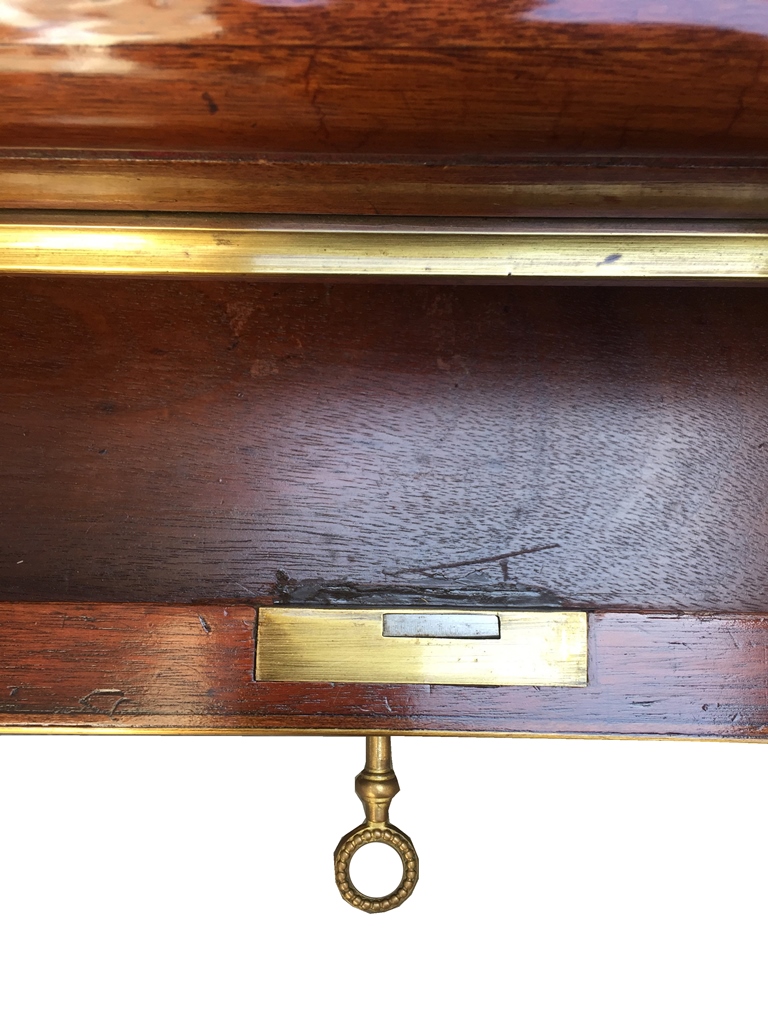 Petite cylinder secretary
Louis Seize style mahogany circa 1880.
Brass mounts, gilt fluted legs, central locking mechanism under writing compartment drawer.
After opening the drawer, the writing drawer can be folded out and the upper drawers can be opened.
Above the cylinder flap 3 drawers above a marble cover framed by brass gallery.
There are 3 drawers behind the writing surface, above which there is a recess for writing implements and recesses on both sides for small inkwells.
In fully restored condition, shellac hand-polished.
Height: 105 cm | Width: 81 cm Depth: 49 cm
Petite cylinder secretary
A Louis Seize style cylinder bureau is a piece of furniture that typically originated in France in the late 18th century and is attributable to the Louis Seize style. The Louis Seize style is an art movement that is characterized by a fine, elegant design language and is based on ancient art.
A secretary in the Louis XVI style is usually made of fine woods such as mahogany, cherry or walnut and has a cylindrical top flap that can be opened to reveal a writing compartment.
The surface of the piece of furniture is often elaborately decorated and can feature fine inlays, carvings or gilded elements. The bureau can also have drawers or doors that provide additional storage space.
The Louis XVI style was a time of elegance and sophistication, and a dainty top hat secretary in this style attests to that refinement. The secretary is often decorated with filigree, curved lines and refined with fine details such as small metal fittings or handles.
A well-known manufacturer of delicate cylinder secretaries was the French furniture manufacturer David Roentgen, who was known for their outstanding craftsmanship and innovative design. His furniture often featured secret compartments or mechanisms that made the piece of furniture special.
Today, bureaux are popular collectibles and are often traded at auctions and antique shops. They are an important part of furniture history and represent the elegance and sophistication of the Louis Seize style.
Classicism and Empire at RSA Wiesbaden
You will find many classical furniture and objects of art from the Empire
in my shop in Wiesbaden. Regine Schmitz-Avila – your classicism and empire specialist for mirrors, tables and art.