Oval side table
Nr. 1494 | 3.900,– Euro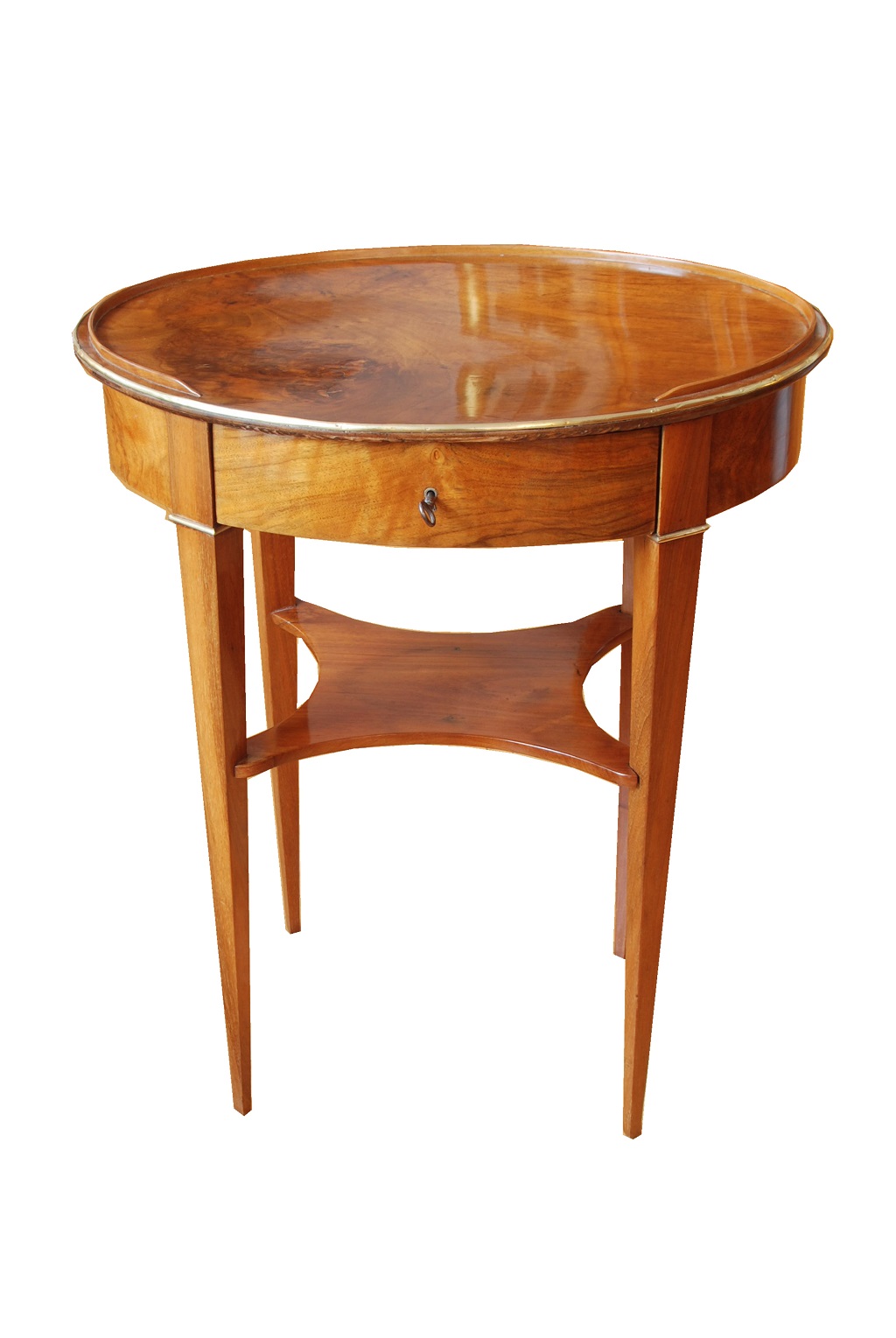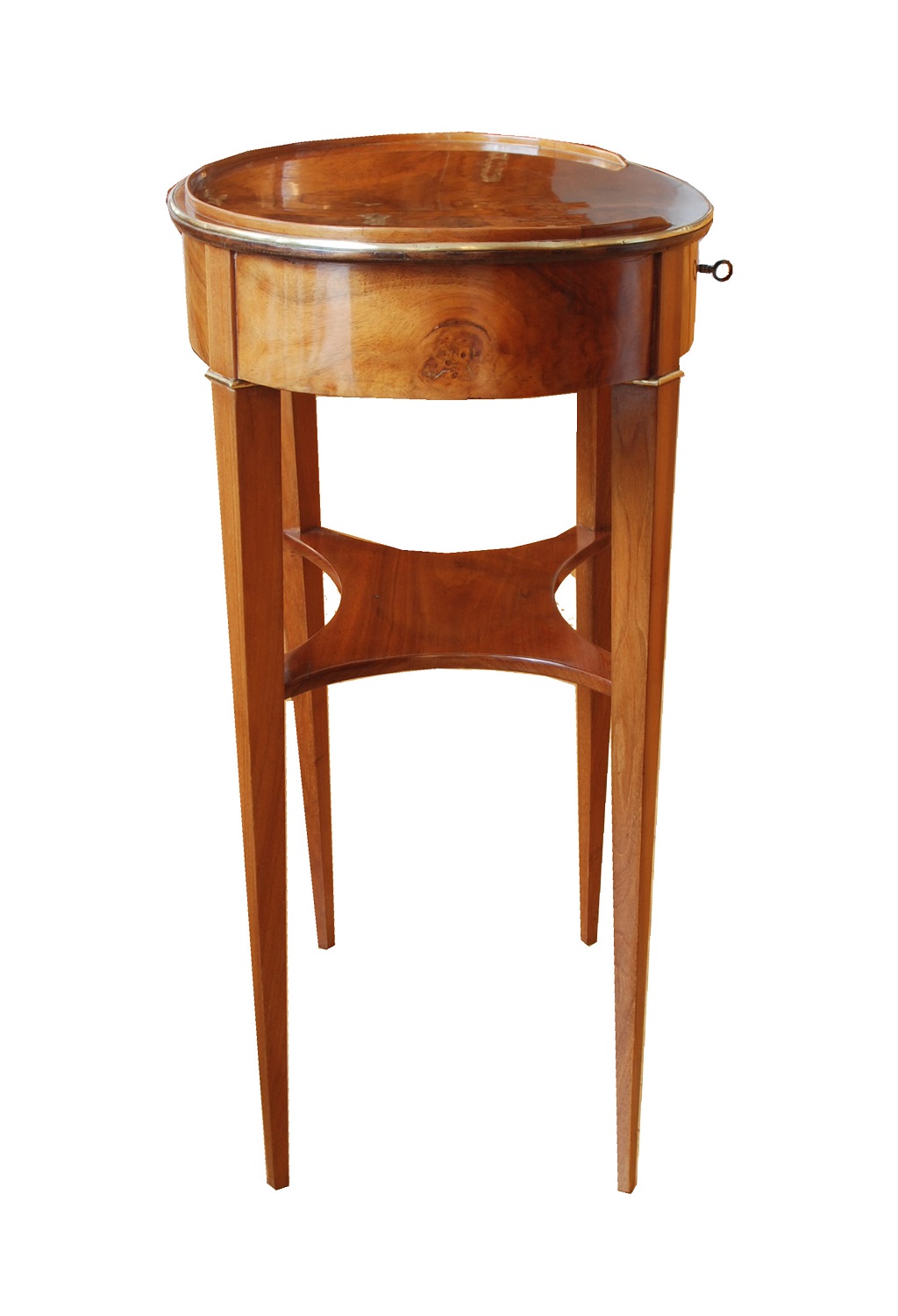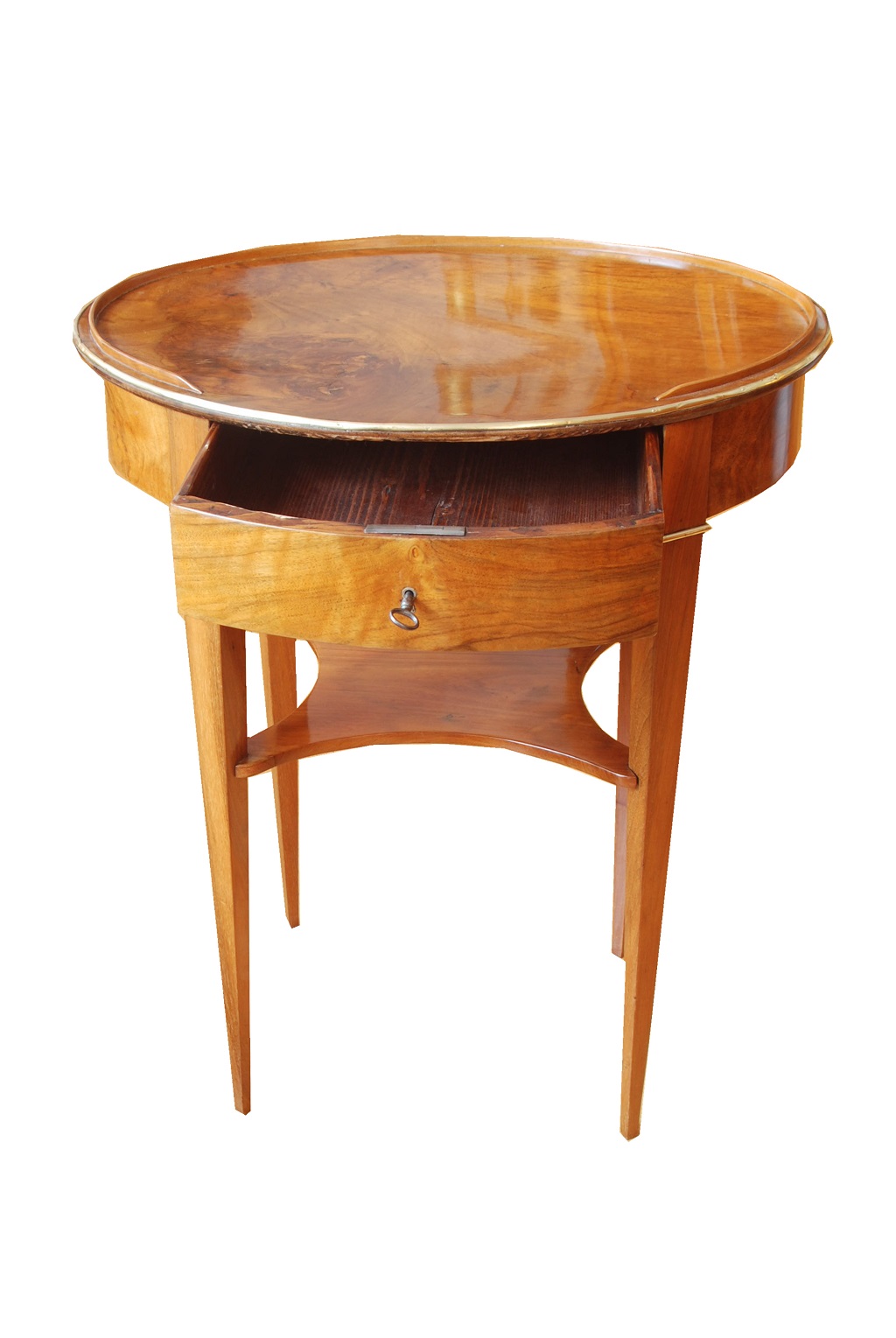 Oval side table
Berlin around 1800.
Walnut veneered on softwood body, surrounding brass profile.
Original state of preservation, one drawer and shelf.
Height: 77 cm | Width: 60 cm | Depth: 42 cm
Price: 3.900,– €
(Differential taxation according to §25a UStG)
Oval side tables

Side tables were a popular piece of furniture in 19th-century Berlin. Between 1780 and 1830 in particular, the oval shaped table top was very common and was often used by wealthy families and nobles to decorate their living quarters.
This oval one from Berlin around 1800 is characterized by it's quality craftsmanship and artistic decoration. Typical materials were mahogany, cherry or walnut, which were decorated with inlays, carvings or inlays. The legs of the tables were often curved and decorated with ornate decorations.
A well-known manufacturer of side tables in Berlin in the 19th century was the company "Karl Friedrich Schinkel", which was founded by the architect and designer of the same name. Schinkel was an important representative of classicism and the Empire style and designed many pieces of furniture in the oval style that were among the best known and most beautiful of their time.
The oval side tables from Berlin around 1800 are very sought-after antiques today and are valued by collectors and enthusiasts. They are an important part of German furniture history and represent the craftsmanship and style of 19th century Berlin.
Classicism and Empire at RSA Wiesbaden
You will find many classical furniture and objects of art from the Empire
in my shop in Wiesbaden. Regine Schmitz-Avila – your classicism and empire specialist for mirrors, tablesand art.