Gueridon around 1900
Nr. 2101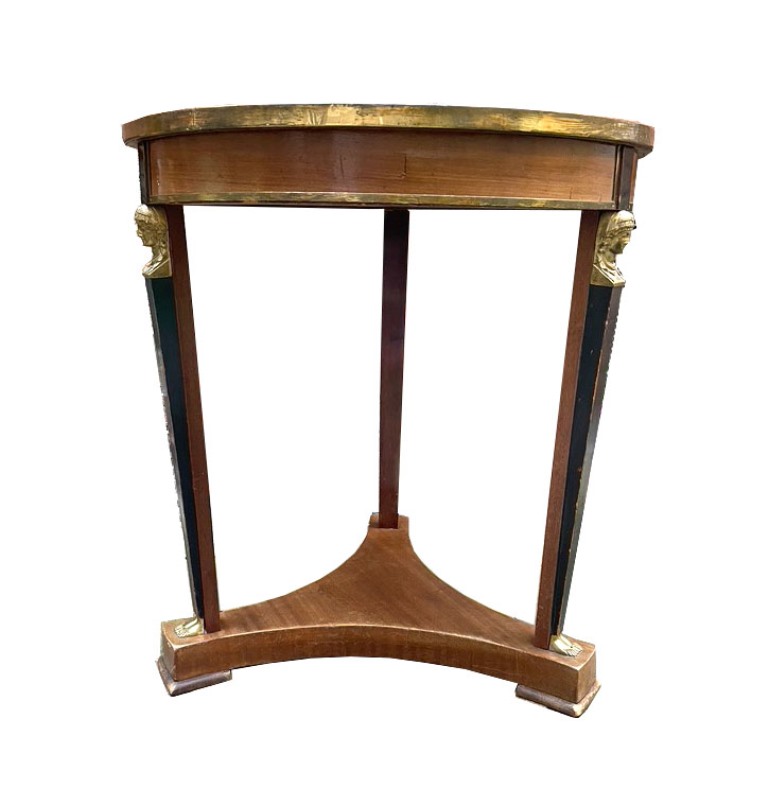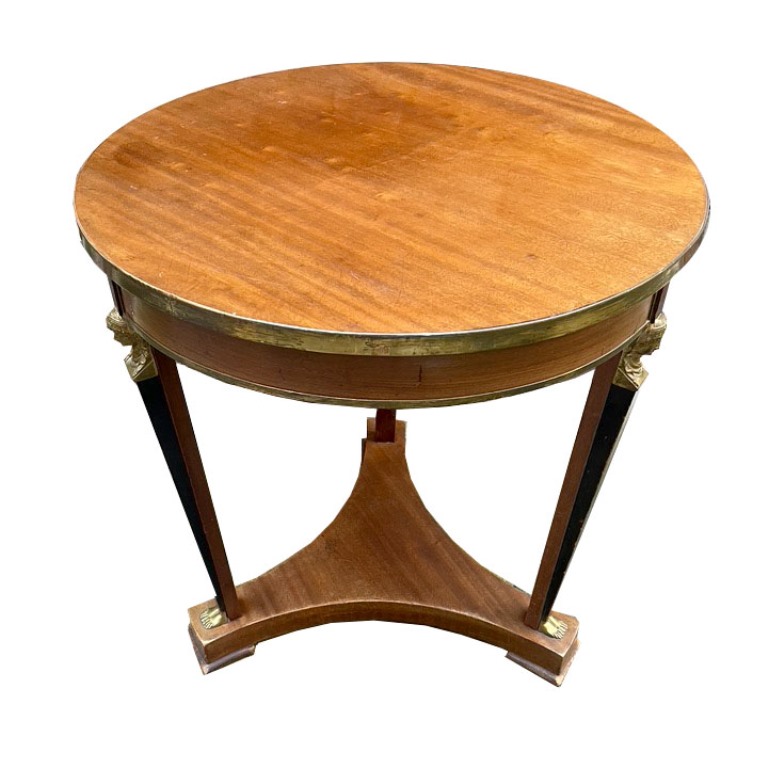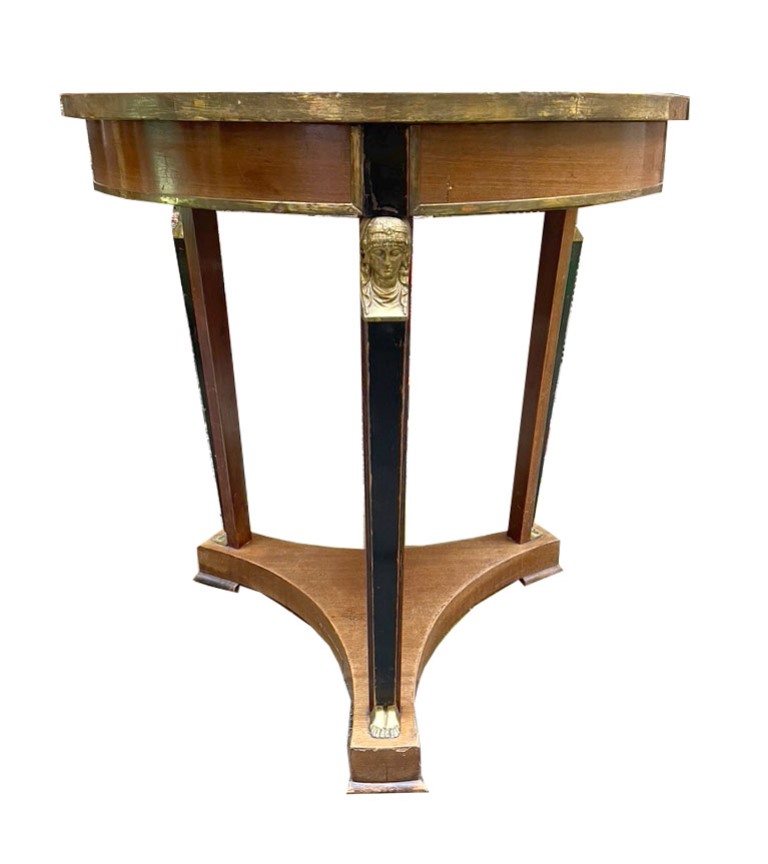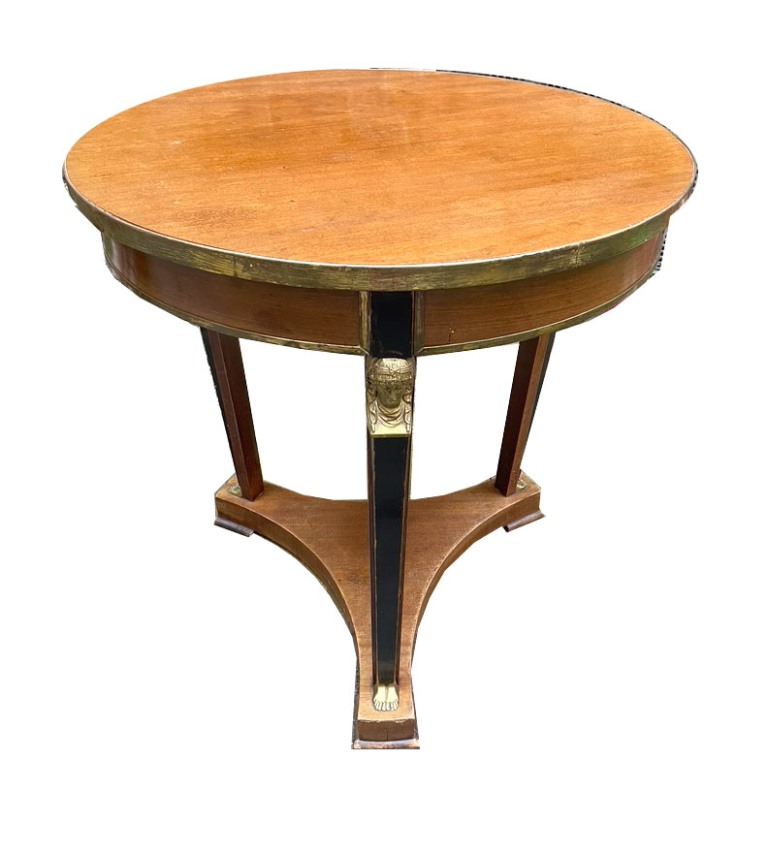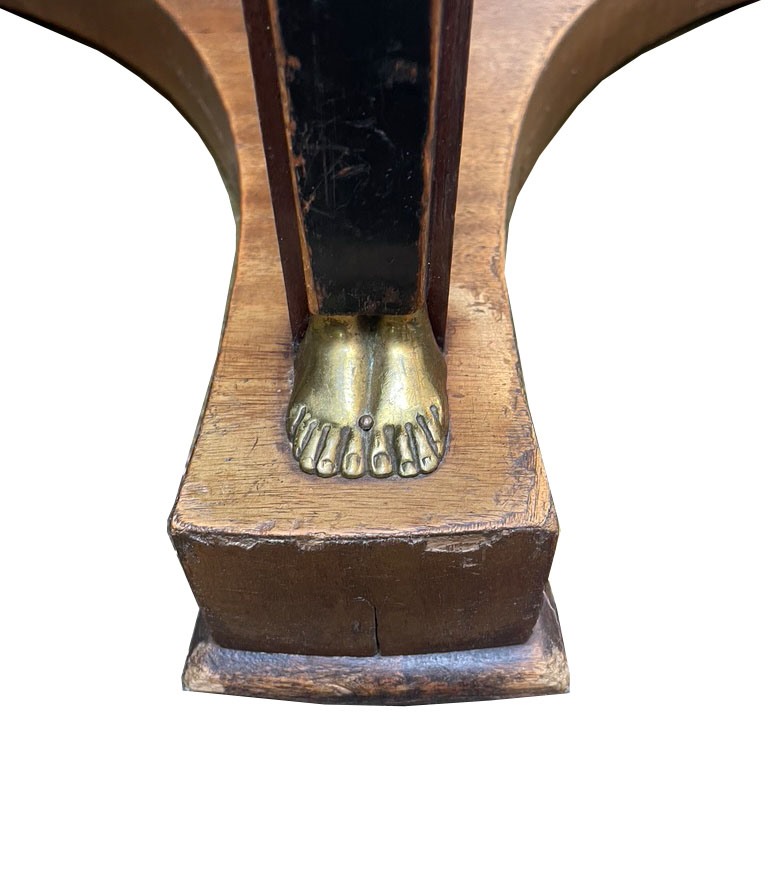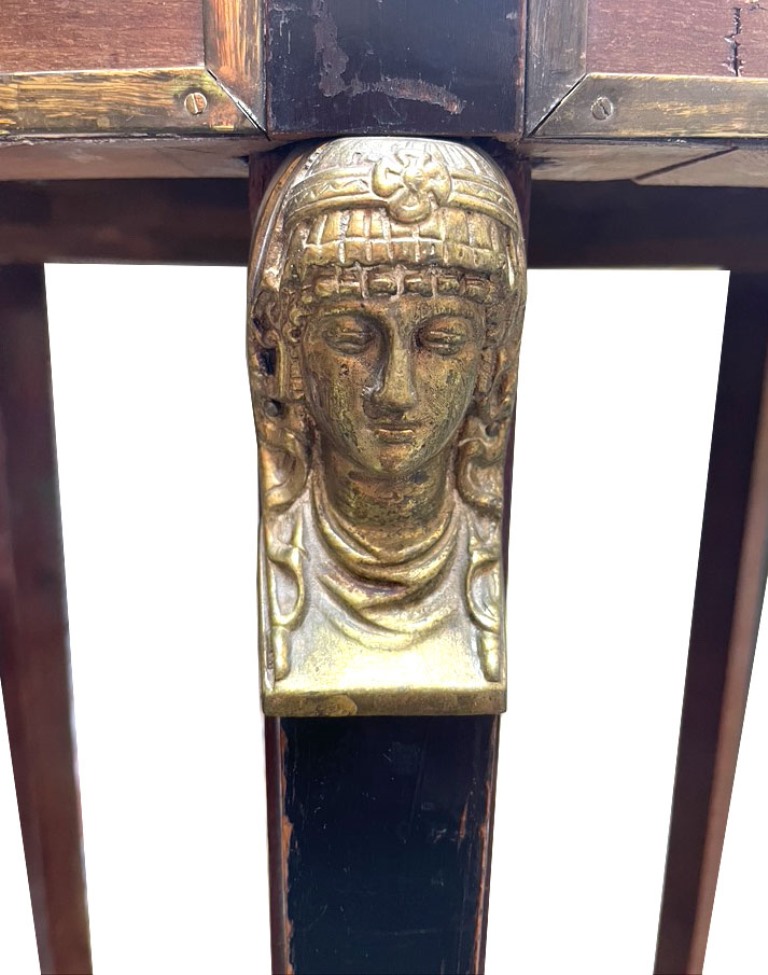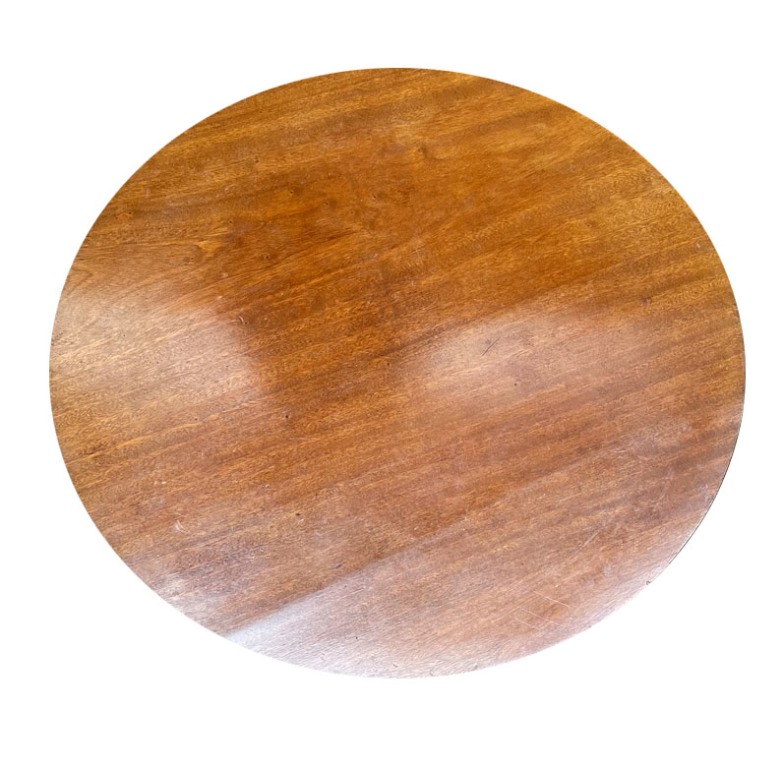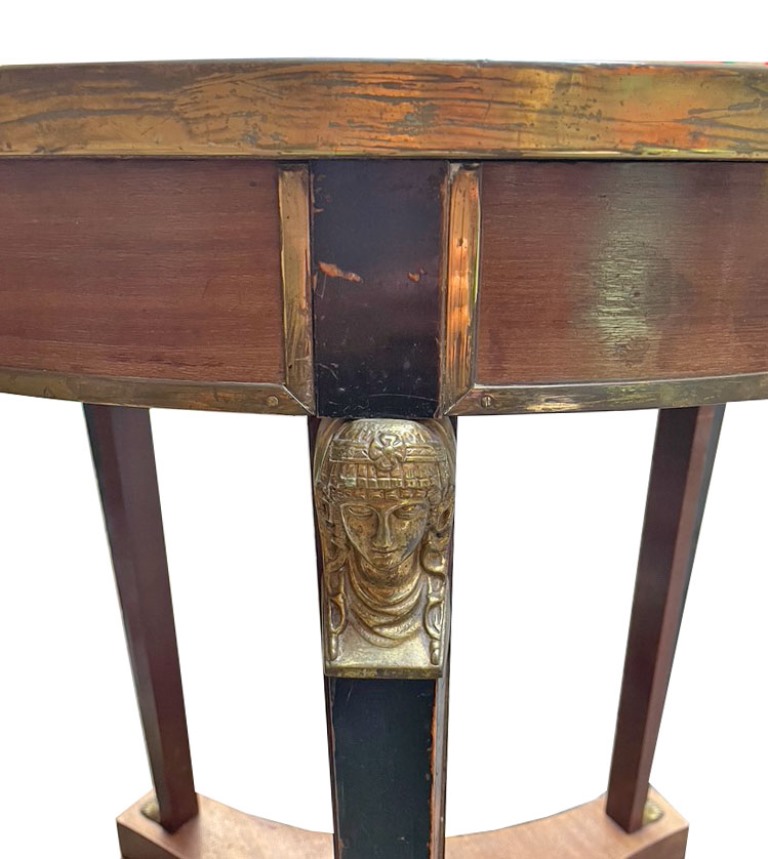 Gueridon around 1900
Germany.
Mahogany with surrounding brass bands on the plate and frame edge.
Cover plate resting on a three-pass base with ebonized pillars, decorated with caryatids.
Height: 78 cm
Diameter: 74cm
Gueridon around 1900
A guéridon is a round or oval side table that is often placed in the drawing room or dining room. The name comes from French and literally means "sentry" or "sentinel" as this type of table was often set up in pairs or in groups to watch over the room.
Around 1900, during the Belle Époque, guéridons were very popular and were often used as part of furniture sets or in combination with other pieces of furniture such as sofas or armchairs.
They were often made of fine woods such as mahogany or walnut and decorated with elaborate carvings and inlays. Some also had marble slabs as a table top to create a luxurious look.
Salon tables, on the other hand, are usually larger tables that are placed in the living room or salon to serve as a shelf for drinks, snacks or decorations. Often arranged in groups of two or three tables, they came in a variety of styles and materials, from traditional wooden tables to modern designs in glass or metal.
Over time, coffee tables have often been used as the center table in large living rooms and are now an important part of modern interiors.
This Gueridon/lounge table from around 1900 is from Germany around 1900. It is made of mahogany with brass bands running around the top and frame edge. Cover plate resting on a trefoil base with ebonized pillars and decorated with caryatids.
Classicism and Empire at RSA Wiesbaden
You will find many classical furniture and objects of art from the Empire
in my shop in Wiesbaden. Regine Schmitz-Avila – your classicism and empire specialist for mirrors, tablesand art.