Gouache Empire around 1805
Nr. 2293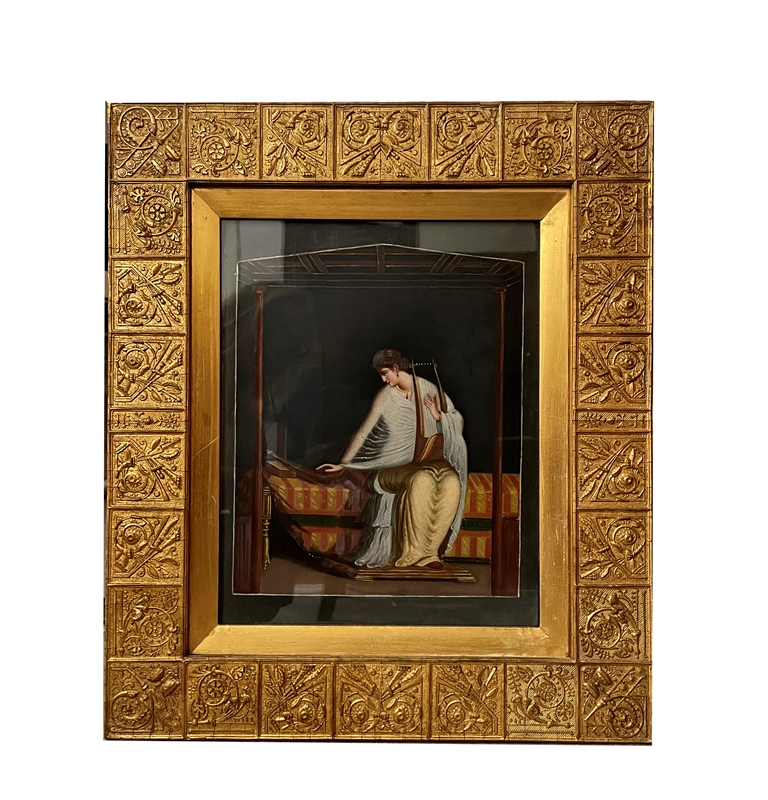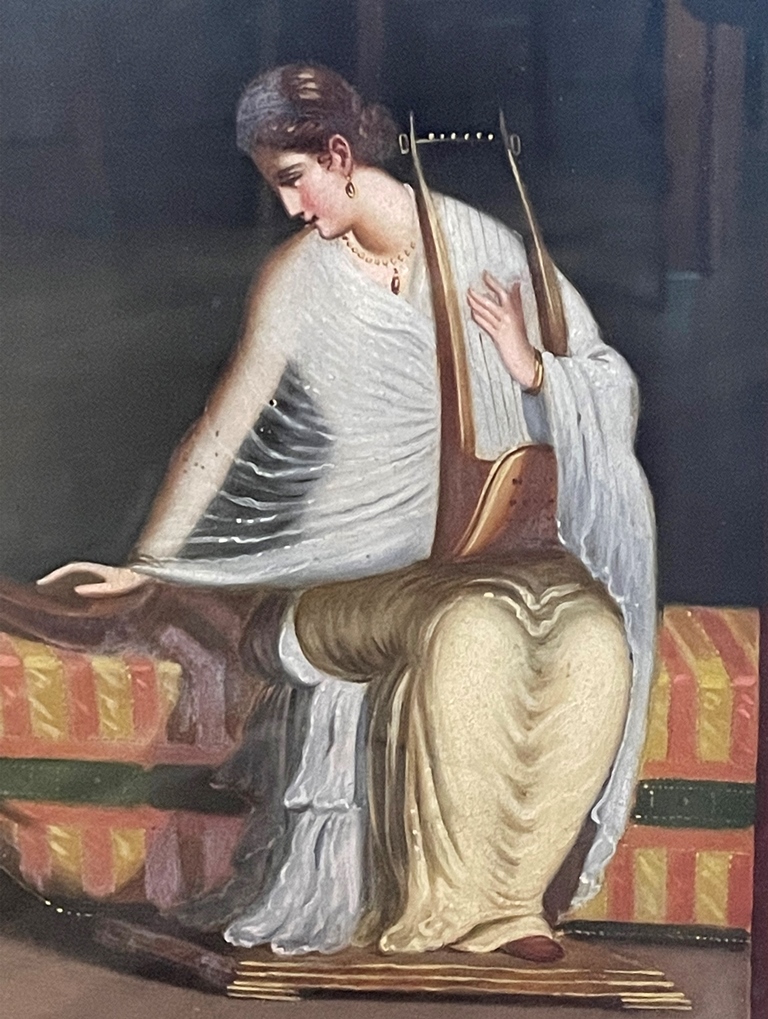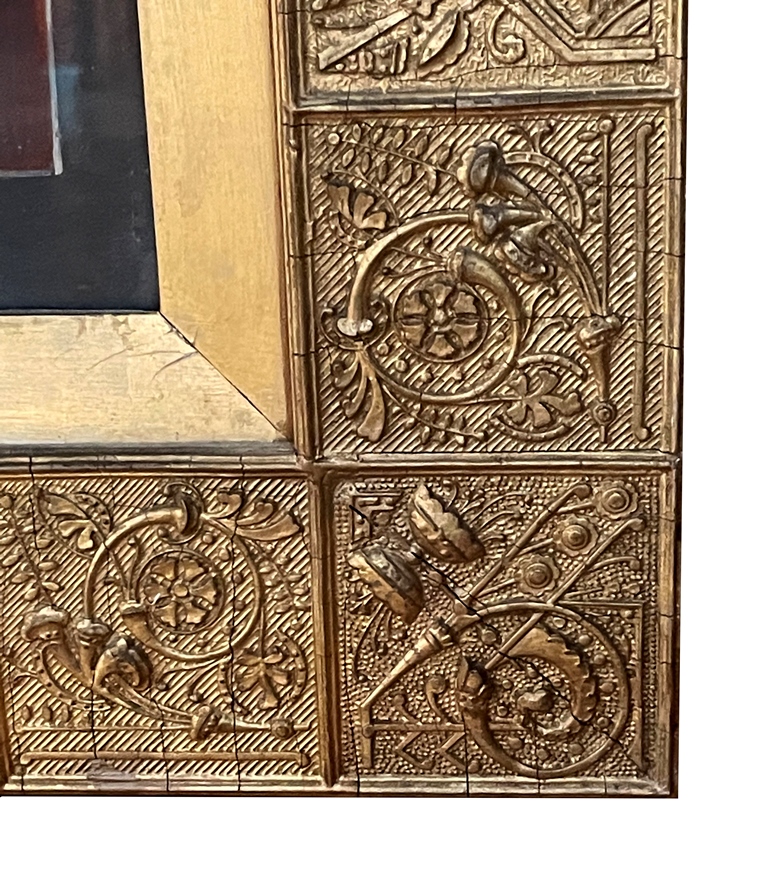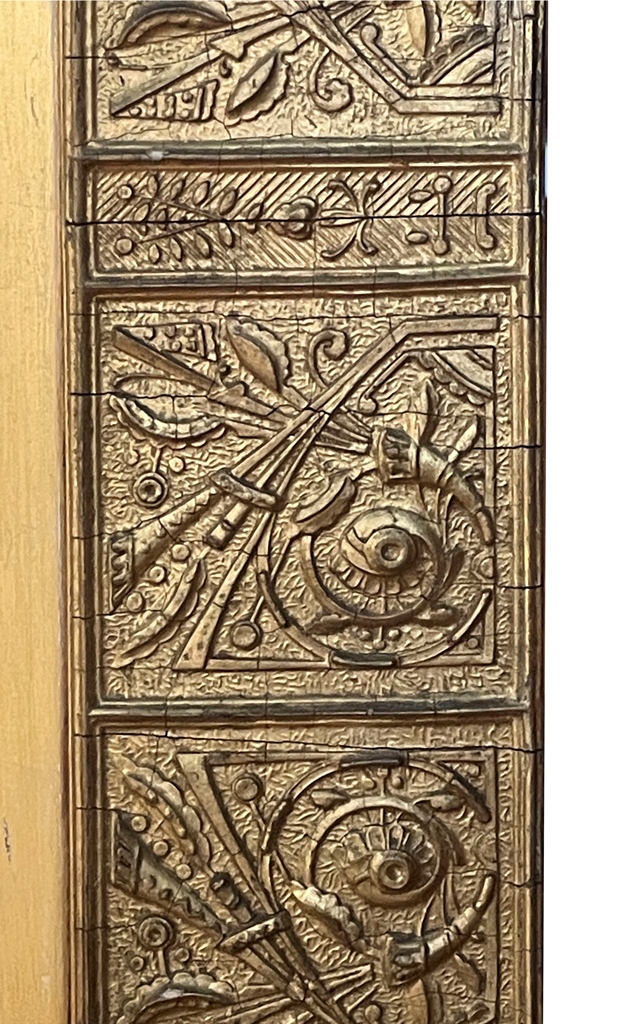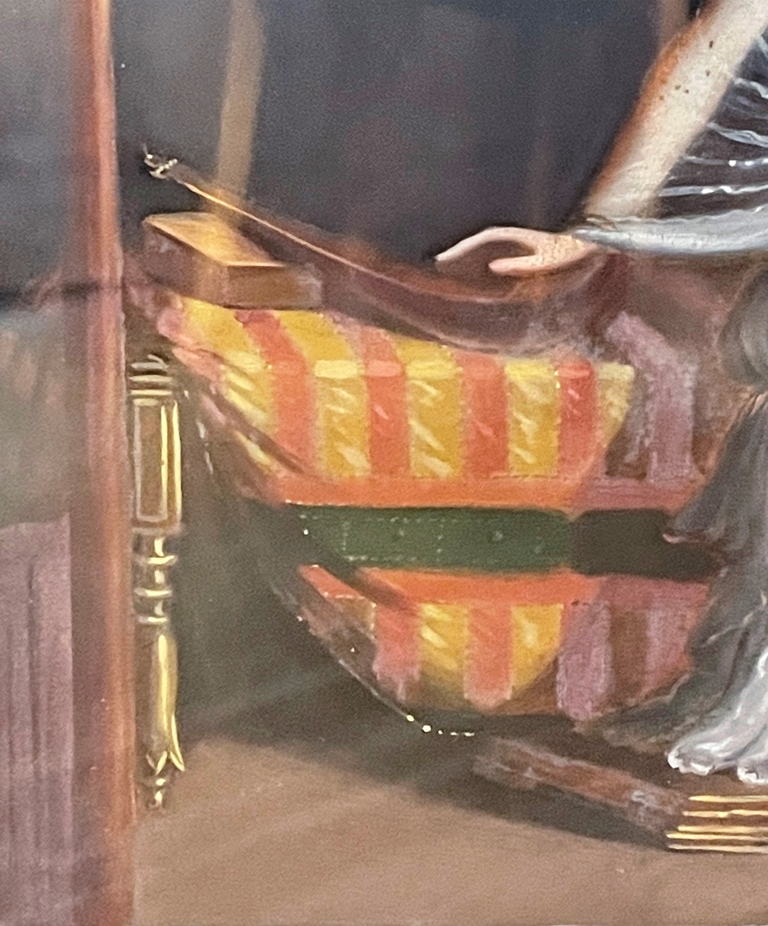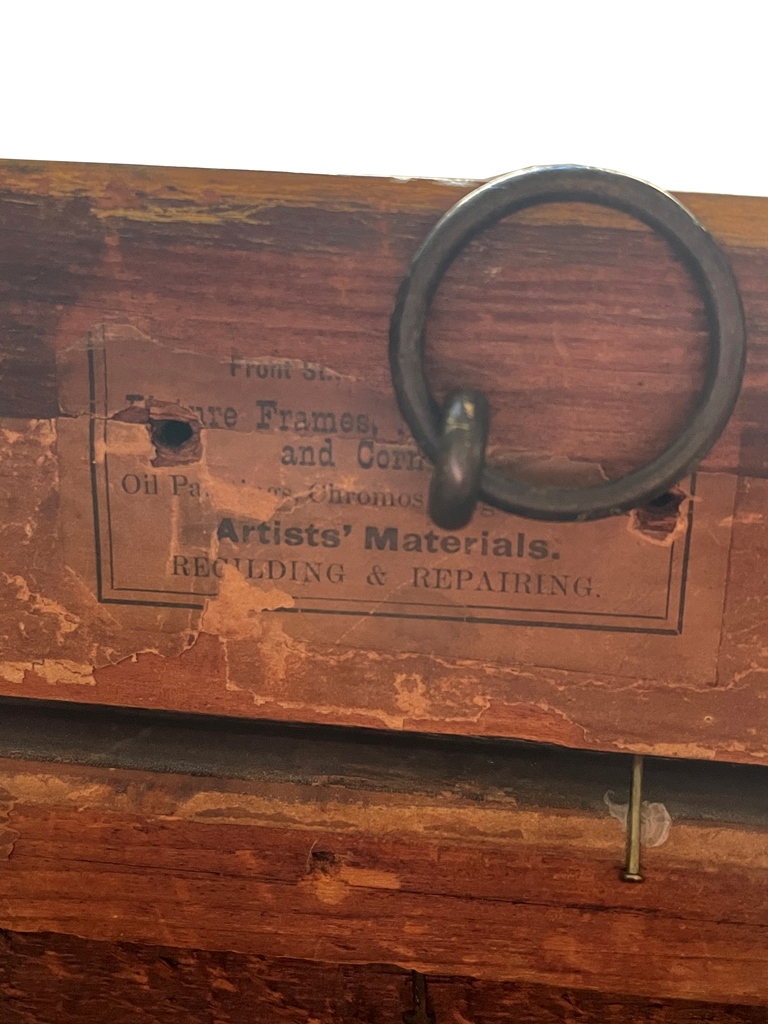 GouacheEmpire around 1805
"The Music Room"
Beautiful atmospheric genre painting. Original frame.
In her left hand the woman holds a kithara, an ancient stringed instrument with six strings, which she has placed on her lap. The right hand is resting on an object lying next to her on the bed. This could be the cover of the instrument, just as if she had just unpacked it and was preparing to play.

Height: 32/49 cm
Width: 42/49 cm
Gouache Empire around 1805
Gouache was a popular painting technique in the Empire style around 1805. This painting technique is a form of watercolor painting that uses opaque colors to create a dense and opaque layer of paint. It was often used for illustrations, portraits, and decorations on paper, parchment, or canvas.
In Empire style art, gouache was often used to depict mythological or historical scenes, portraits, and landscapes. Typical characteristics of the Empire style in gouache painting are the use of vivid colors and opulent details and decorative elements.
Also characteristic are the use of gold, silver and other metallic pigments to emphasize light and shadow. Above all, representations of Roman or Greek motifs.
Empire style gouache paintings from around 1805 are coveted collector's items today and are often traded at auctions and in art collections.
They are an important part of European art history and represent the opulent and decorative art of the Empire style in the early 19th century.
Classicism and Empire at RSA Wiesbaden
You will find many classical furniture and objects of art from the Empire
in my shop in Wiesbaden. Regine Schmitz-Avila – your classicism and empire specialist for mirrors, tablesand art.