Classicist side table
Nr. 1573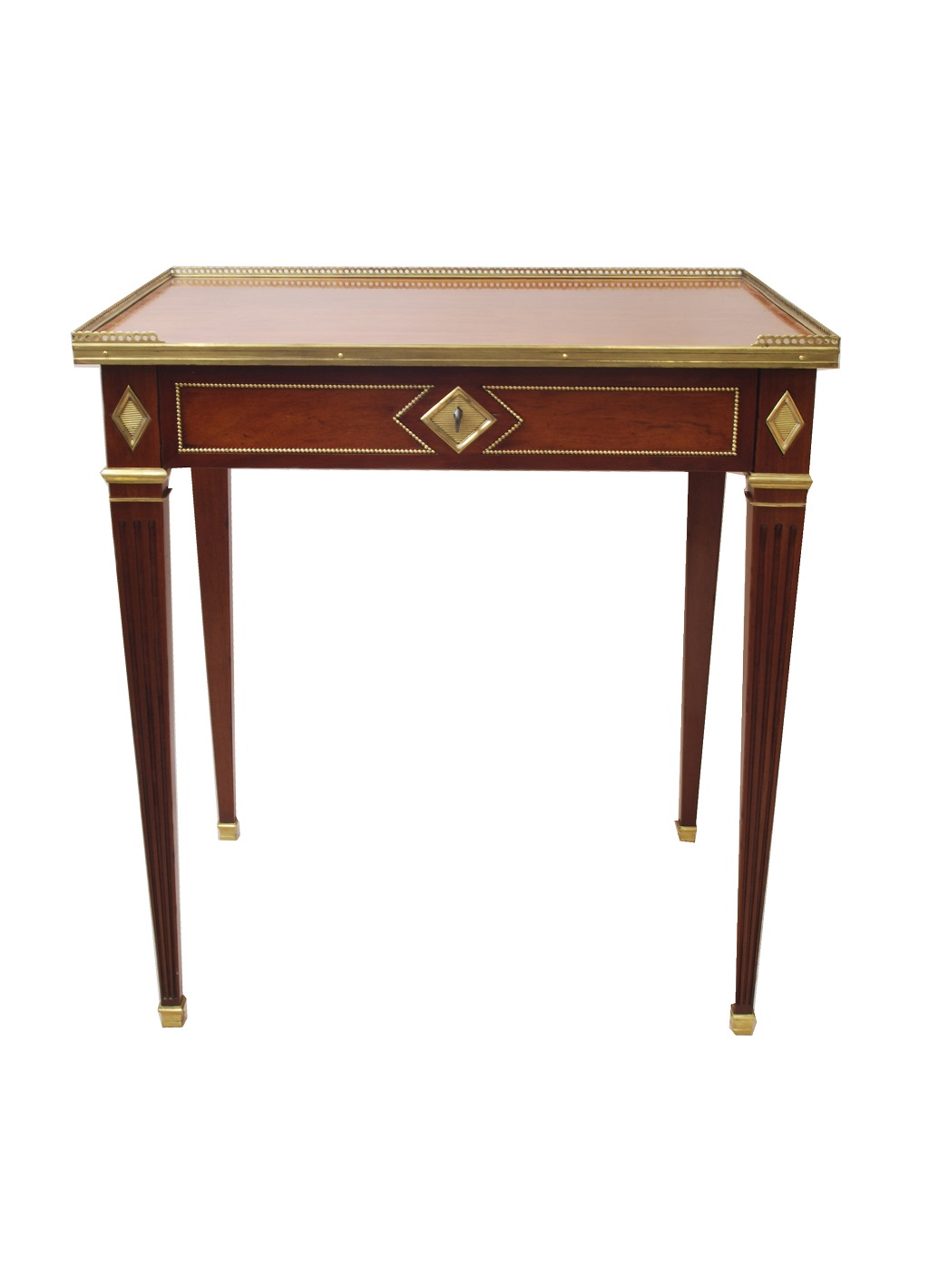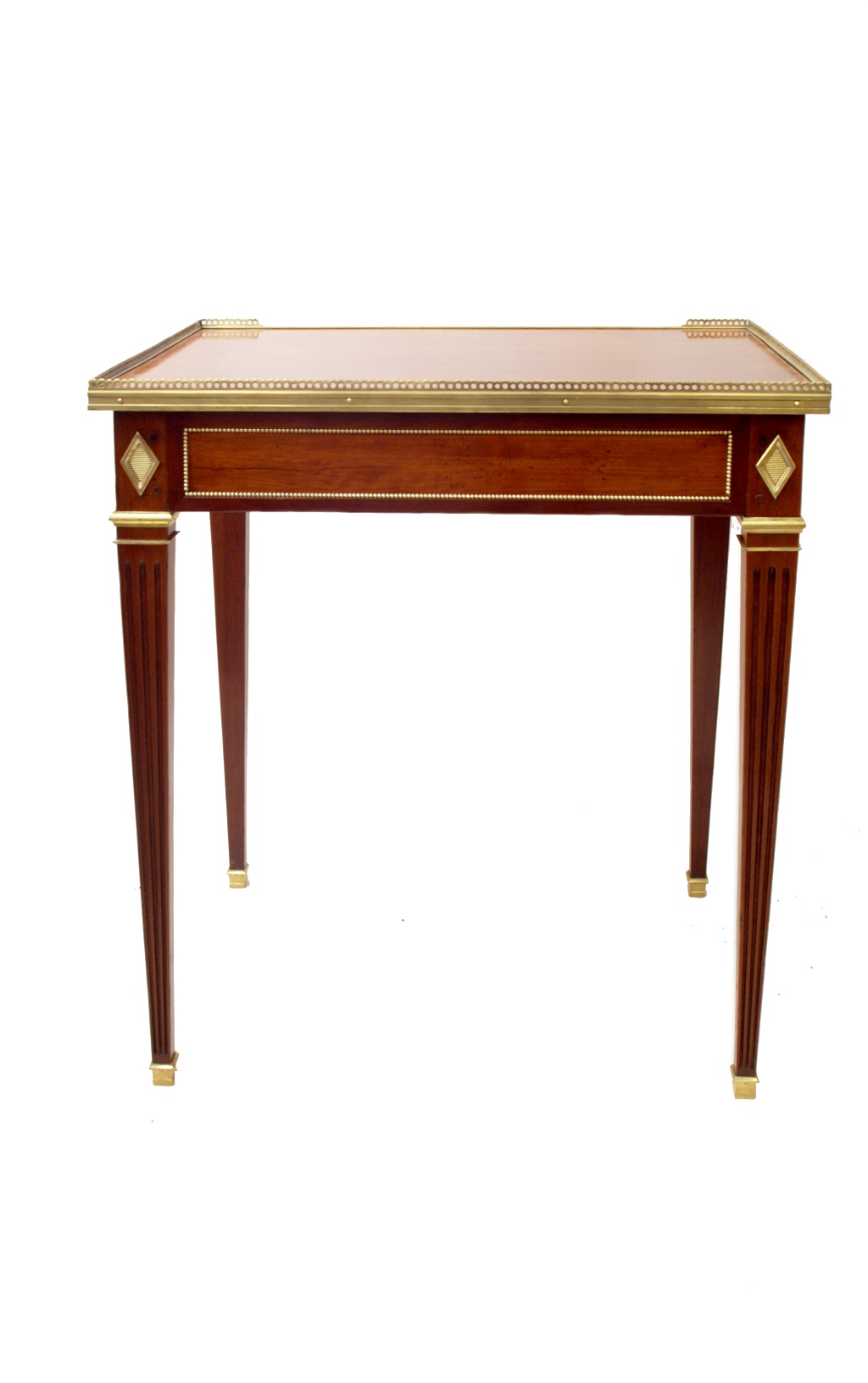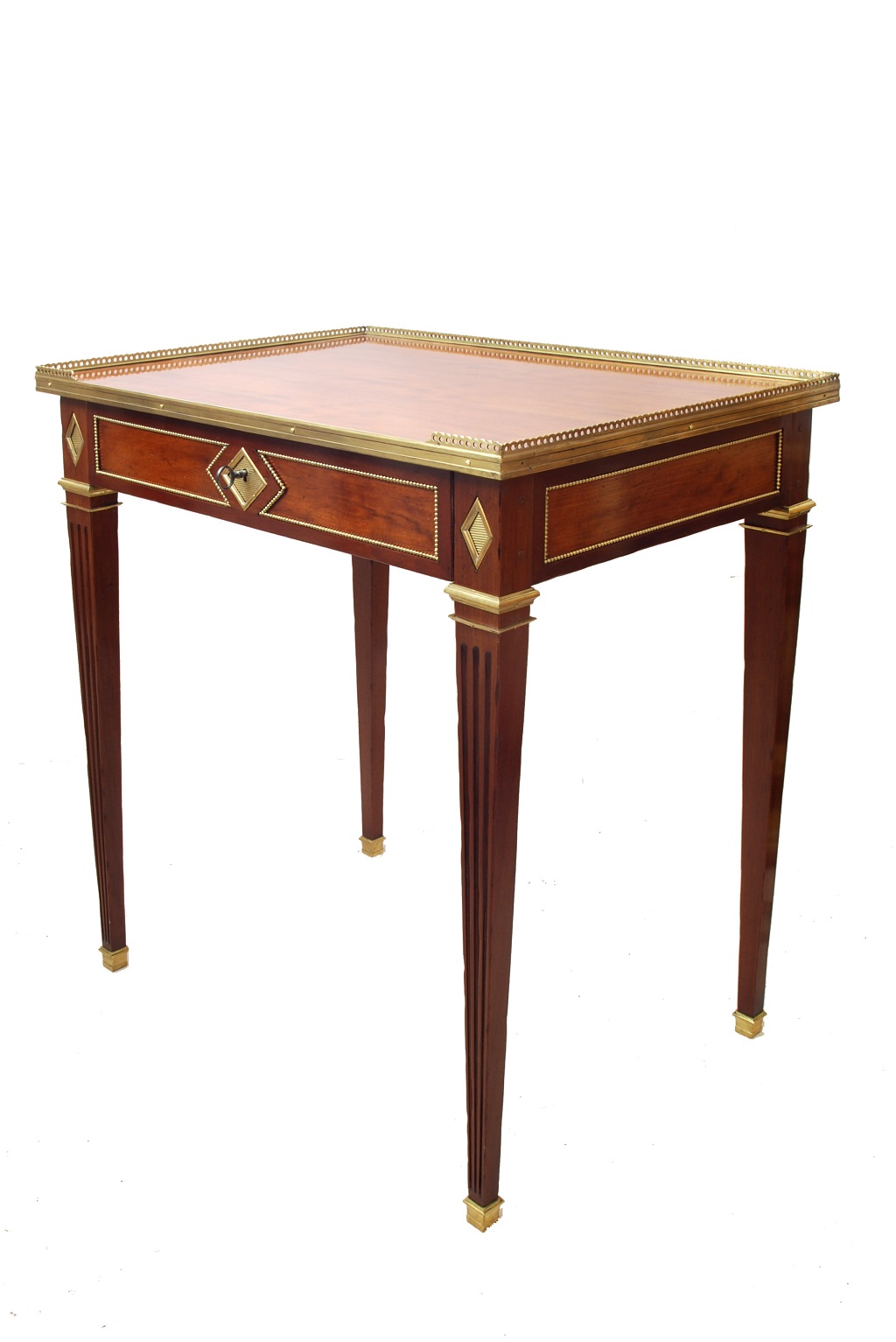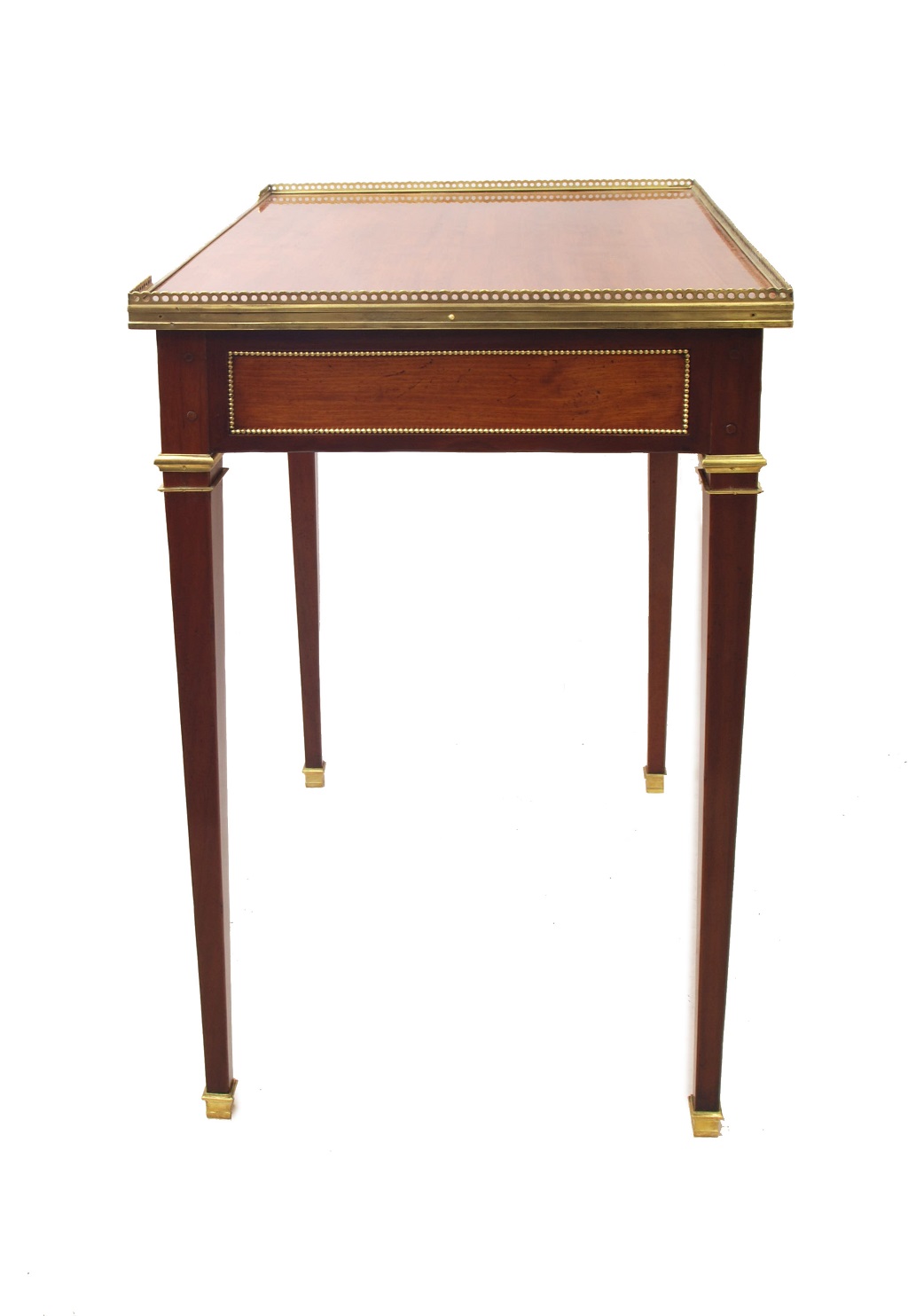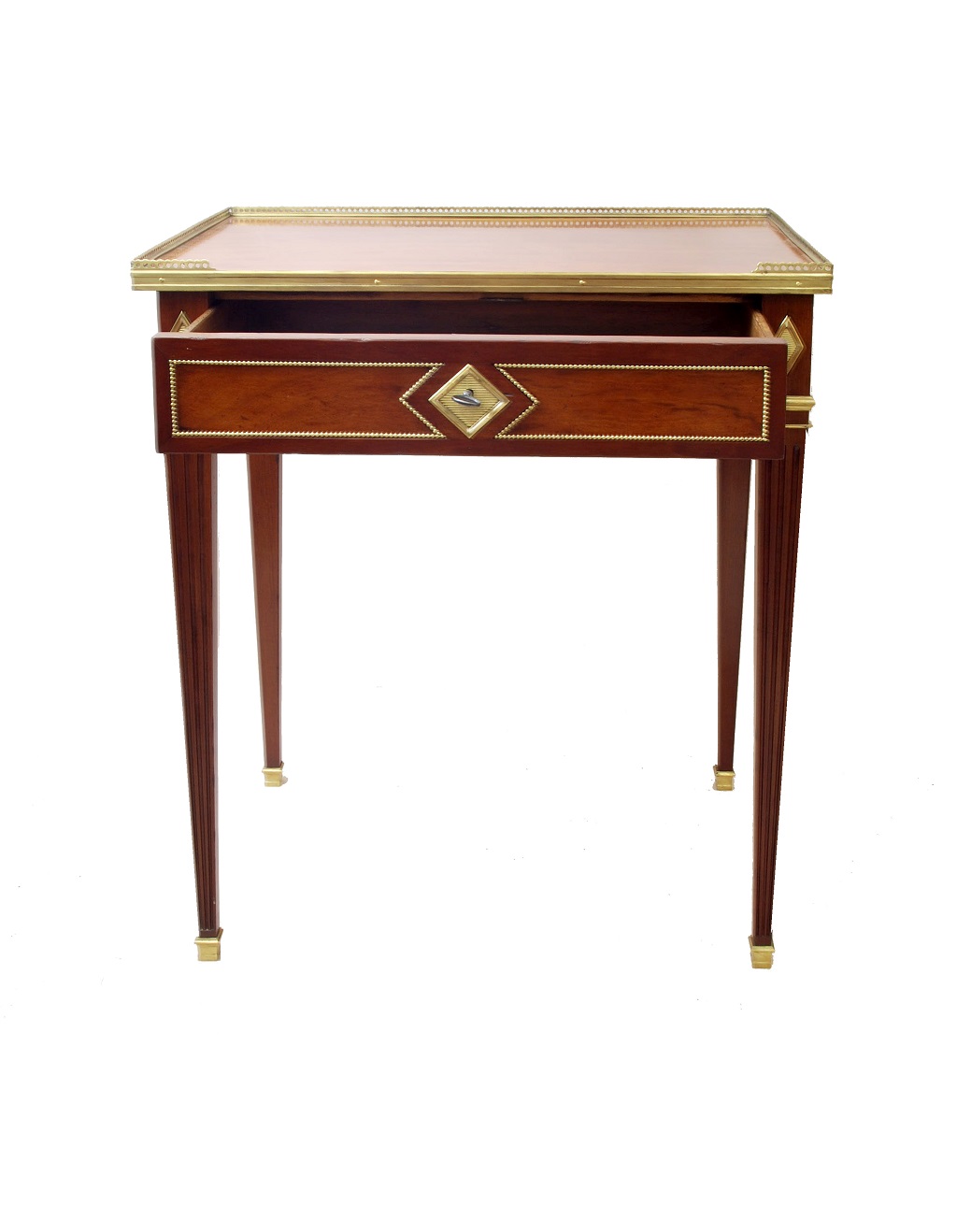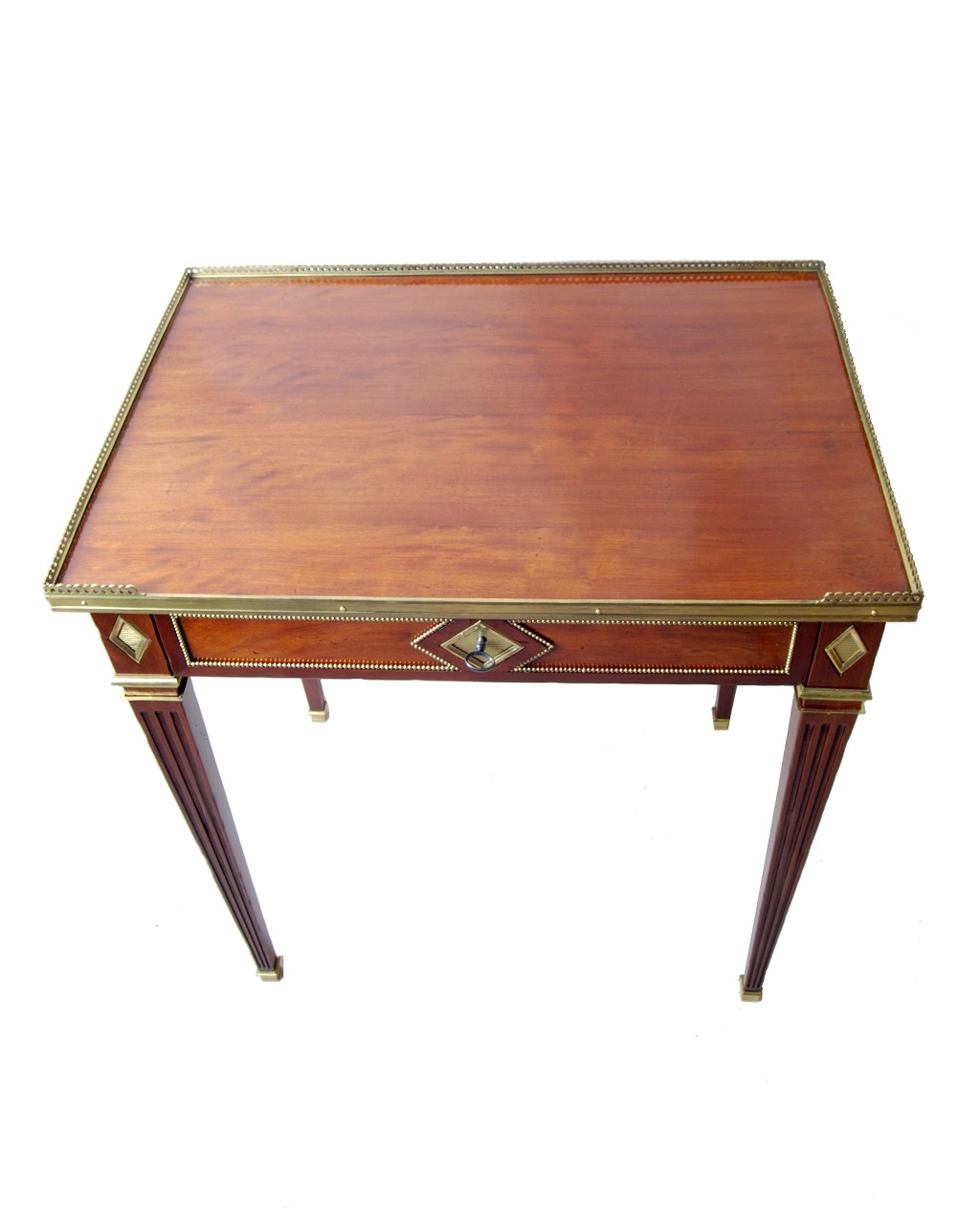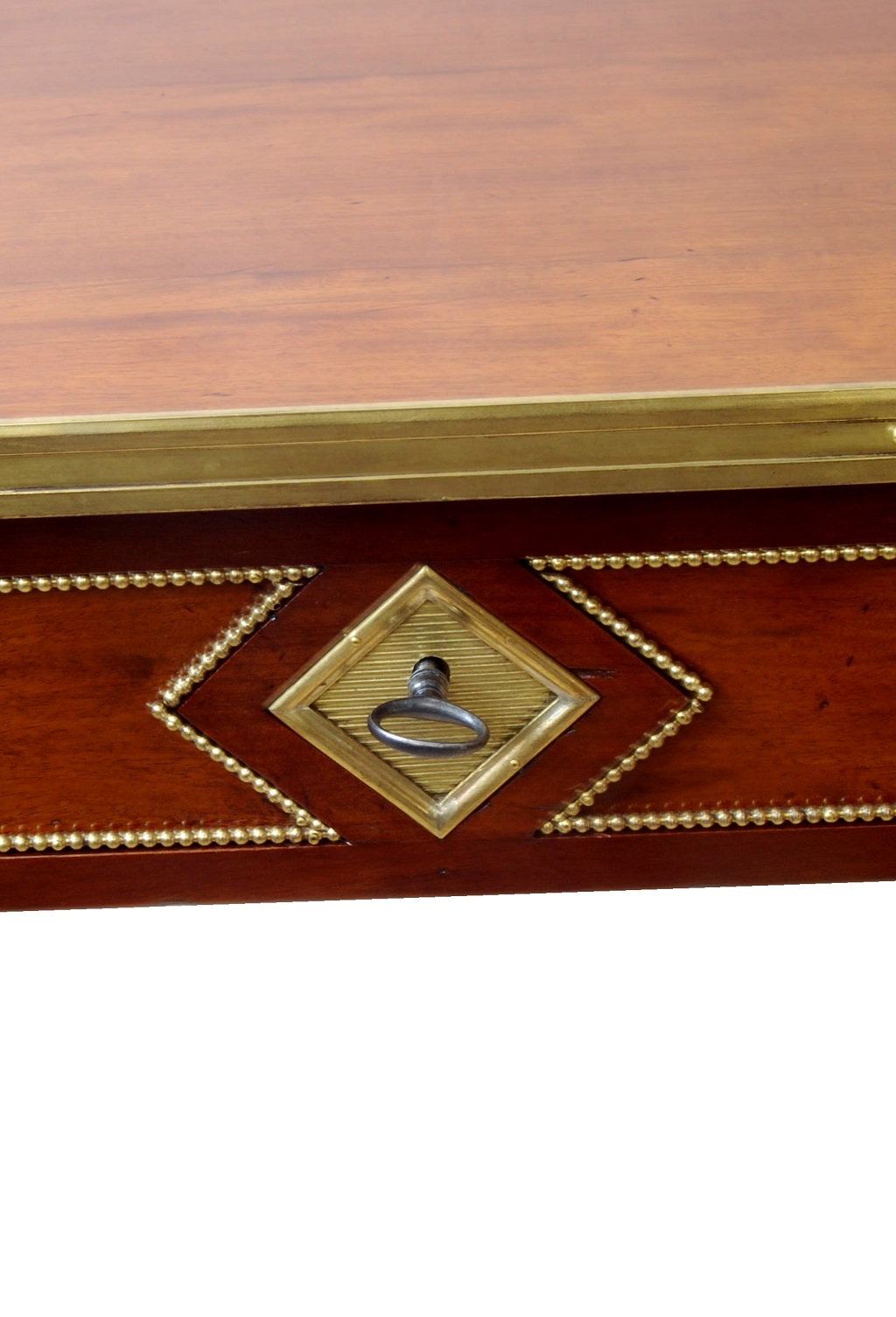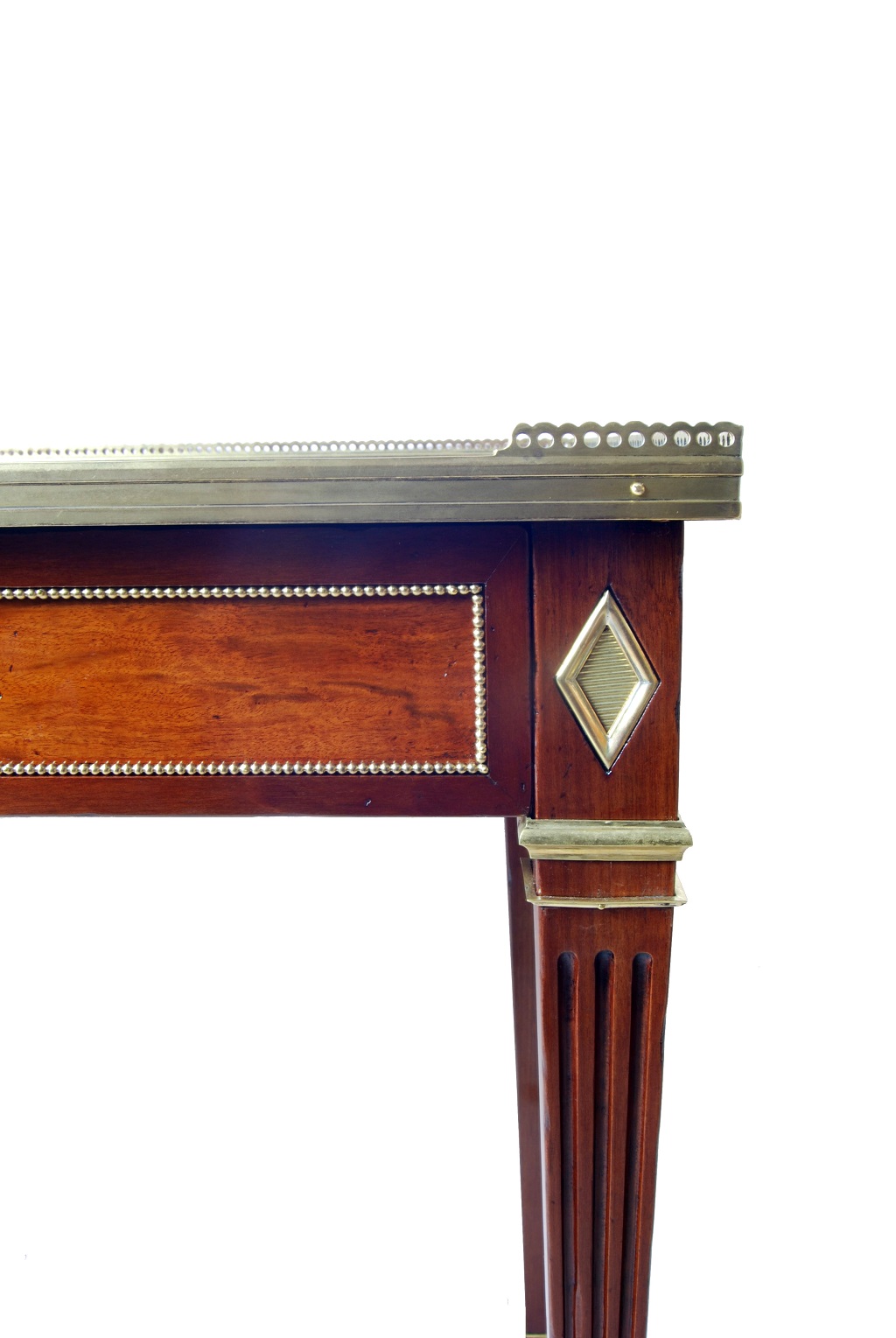 Classicist side table
Rhineland around 1795.
Mahogany moucheté veneered on oak body. The top of the table framed by brass gallery,
including lying headroom decorated with brass beading and Mille Raies brass checkered inserts.
The 4 conically tapered legs decorated with Kanneluren.
Height: 73 cm | Width: 64 cm | Depth: 45 cm
Original rare furniture in the rare "Moucheté Mahogany" a spotted mahogany which was used by Roentgen.
The fineness of the furniture as well as the state of preservation suggest it.