Classical console table
Nr. 2294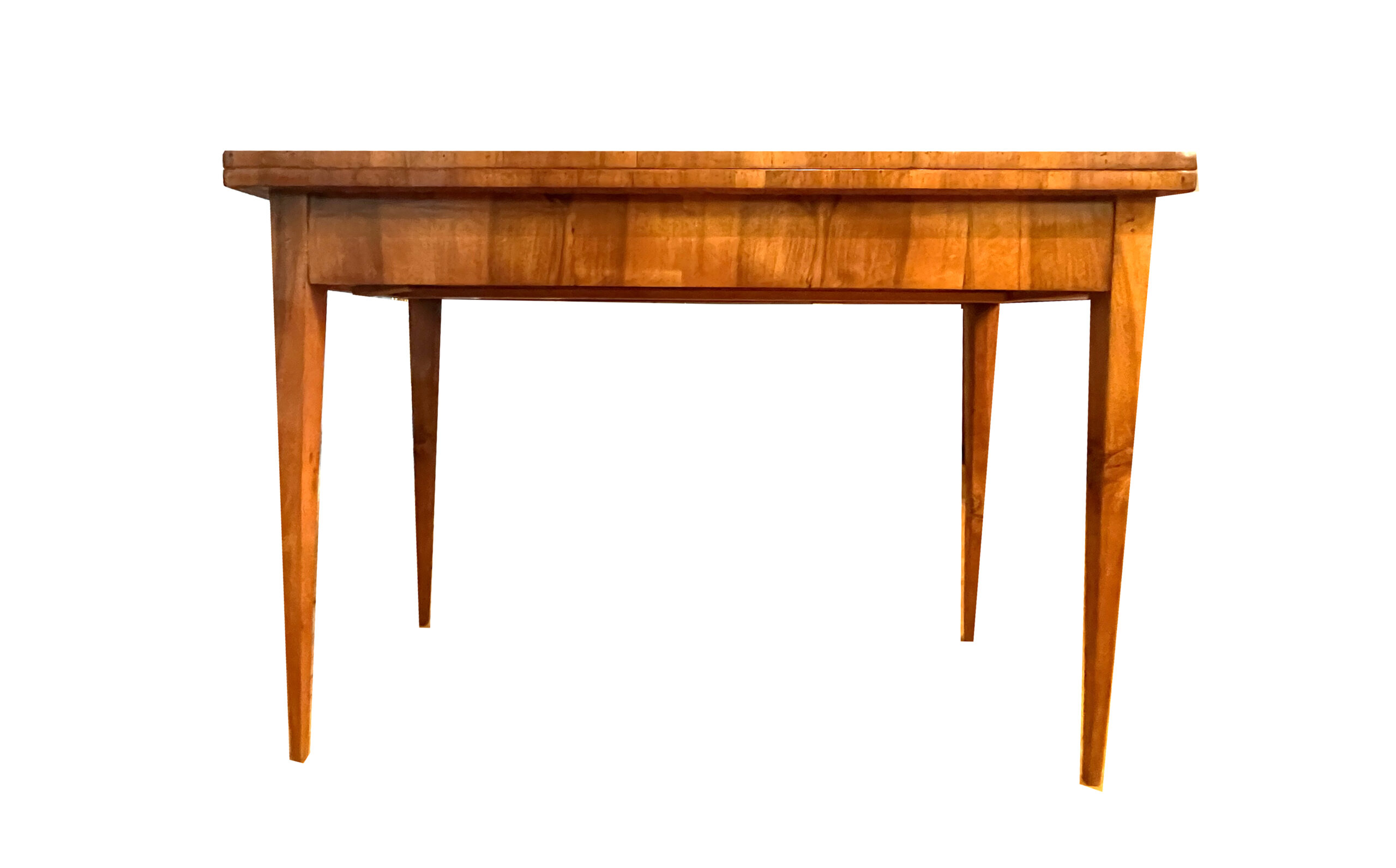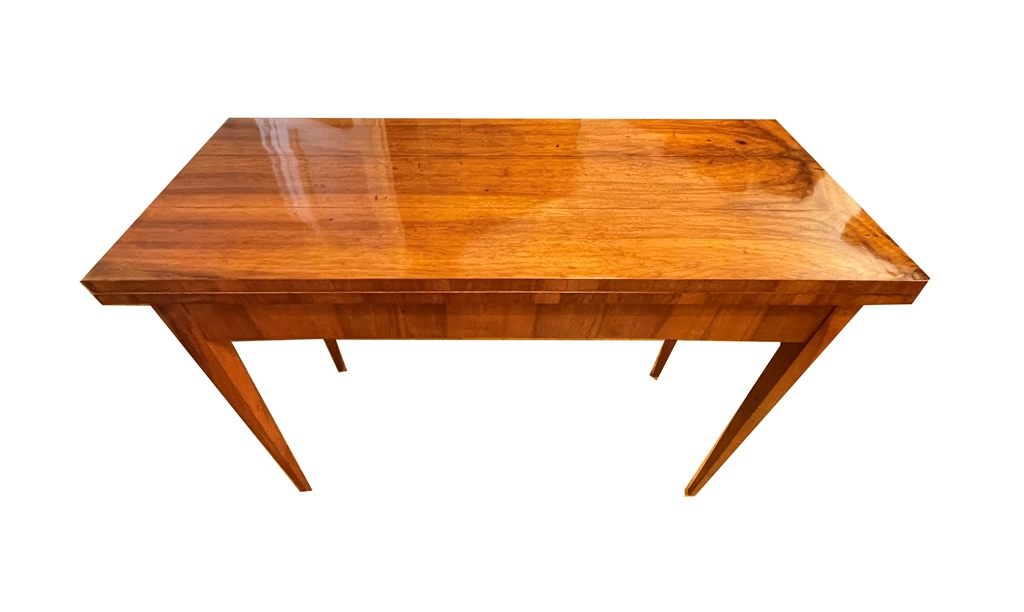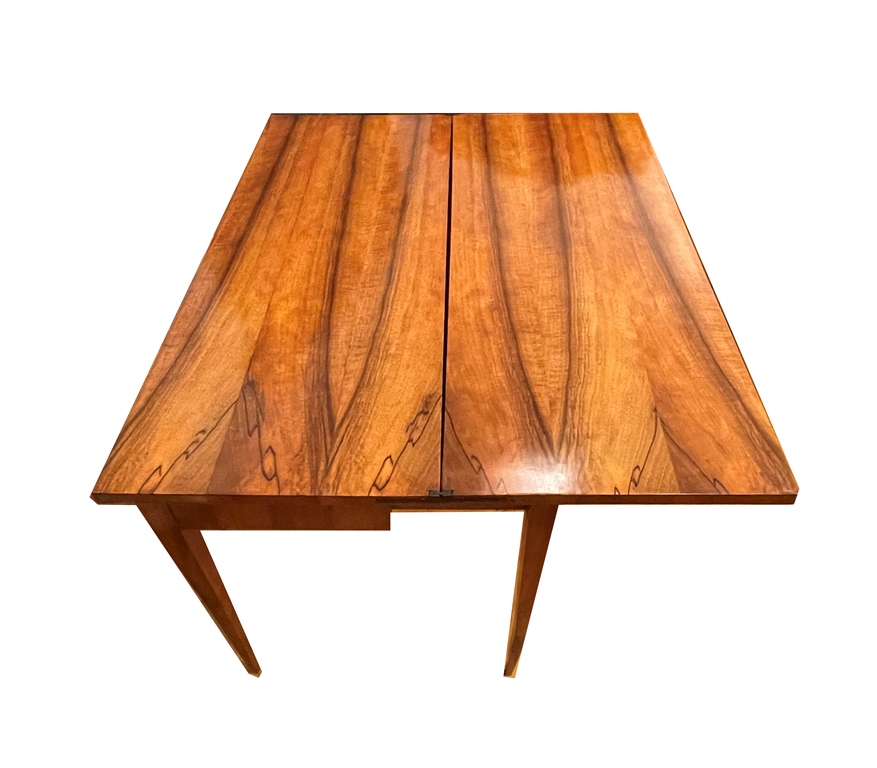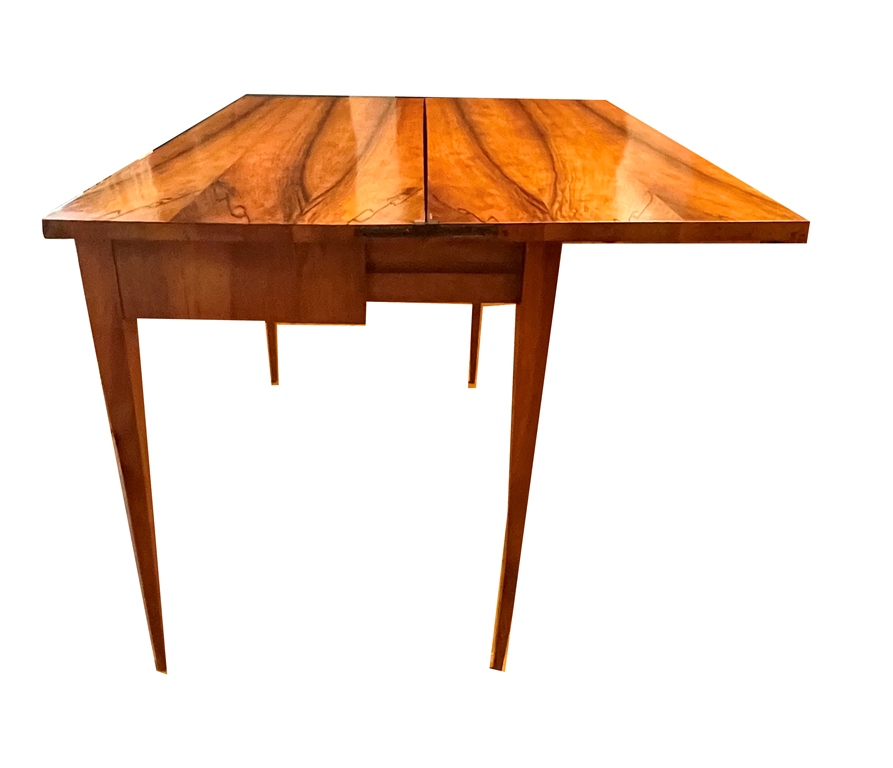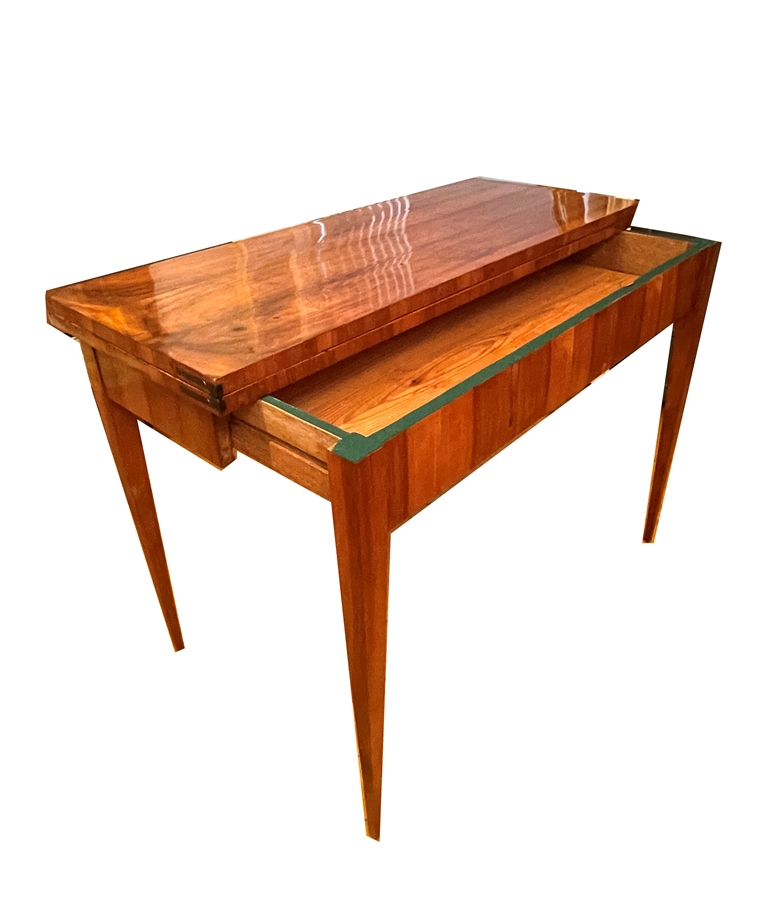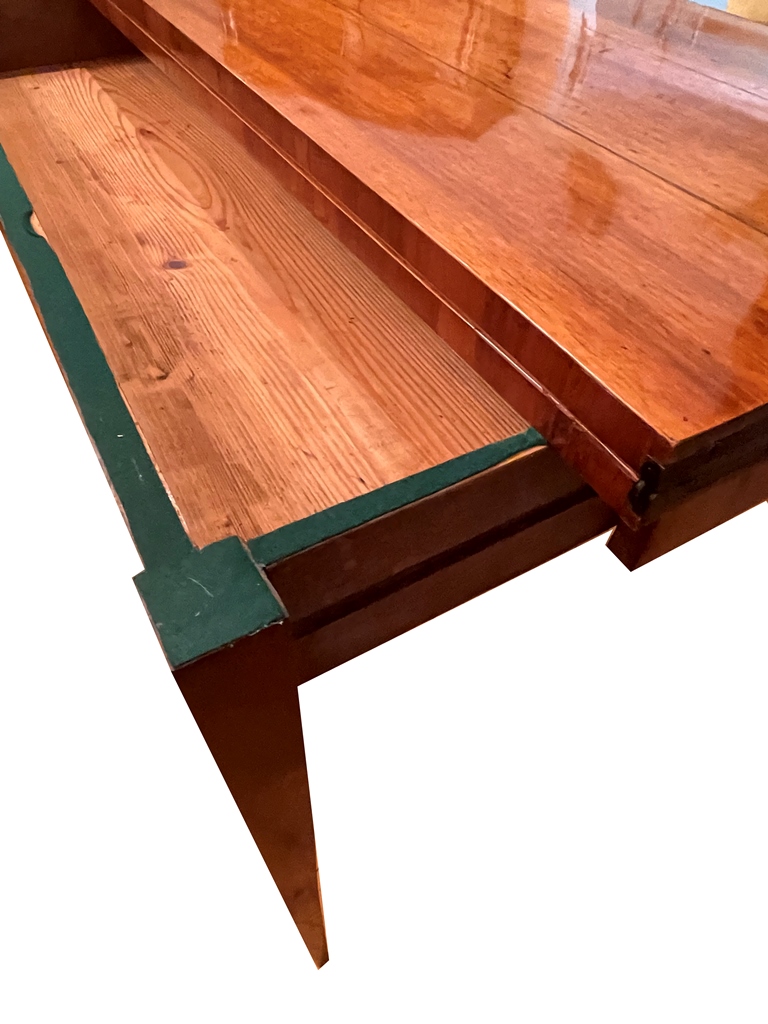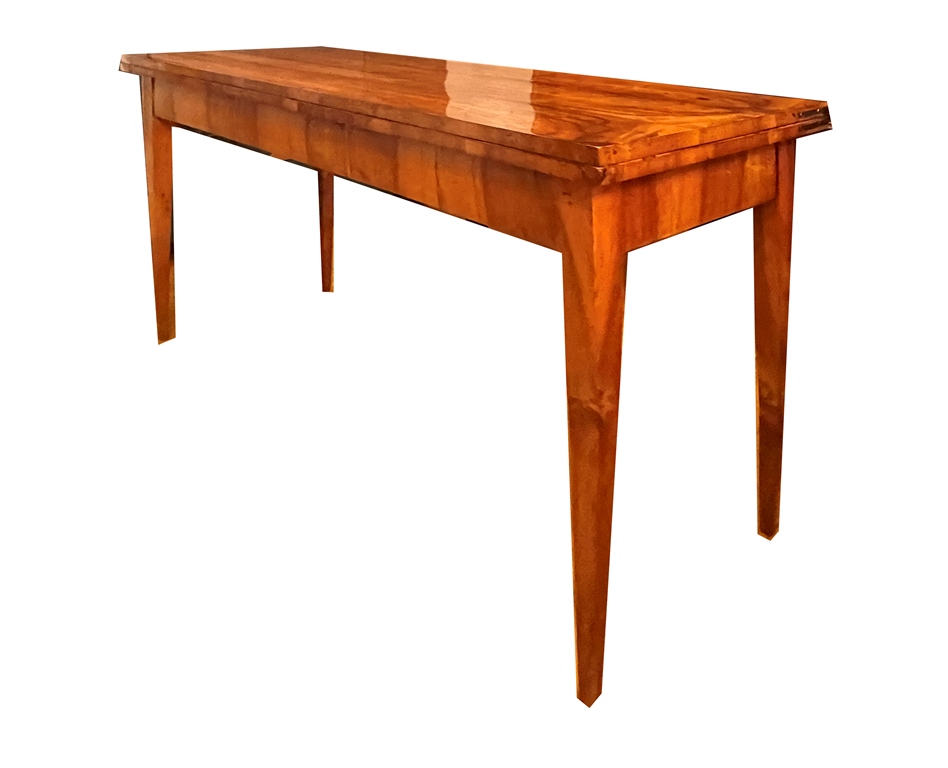 Classical console table Southern Germany
around 1795.
Solid walnut veneered on pine. Rear drawer for folding down the counter-veneered cover plate.
Height: 77 / 79,5 cm
wide: 106 cm
Deep 44 | 89cm
Shellac hand polish.
classical console table
A neoclassical console table is a piece of furniture that was created in the neoclassical period (around 1770 to 1830) and was typically used as a wall console or side table. Classicism was an art movement that refers to antiquity and was characterized by clean lines, geometric shapes and a simple elegance.
A console table is usually made of wood and has a rectangular tabletop that rests on two legs or consoles. The consoles are often in the form of columns or semi-columns and may be decorated with ornate capitals, bases and plinths. The tabletop itself can be smooth or decorated with marquetry or marquetry.
Typical materials for a classic table are mahogany, oak, walnut or maple. Marble was also often used for the tabletop to add an extra decorative touch. Gilt elements were also added to some neoclassical console tables to add an additional elegance and opulence.
Classicism and Empire at RSA Wiesbaden
You will find many classical furniture and objects of art from the Empire
in my shop in Wiesbaden. Regine Schmitz-Avila – your classicism and empire specialist for mirrors, tablesand art.