A pair of Empire silver candlesticks
Nr. 1864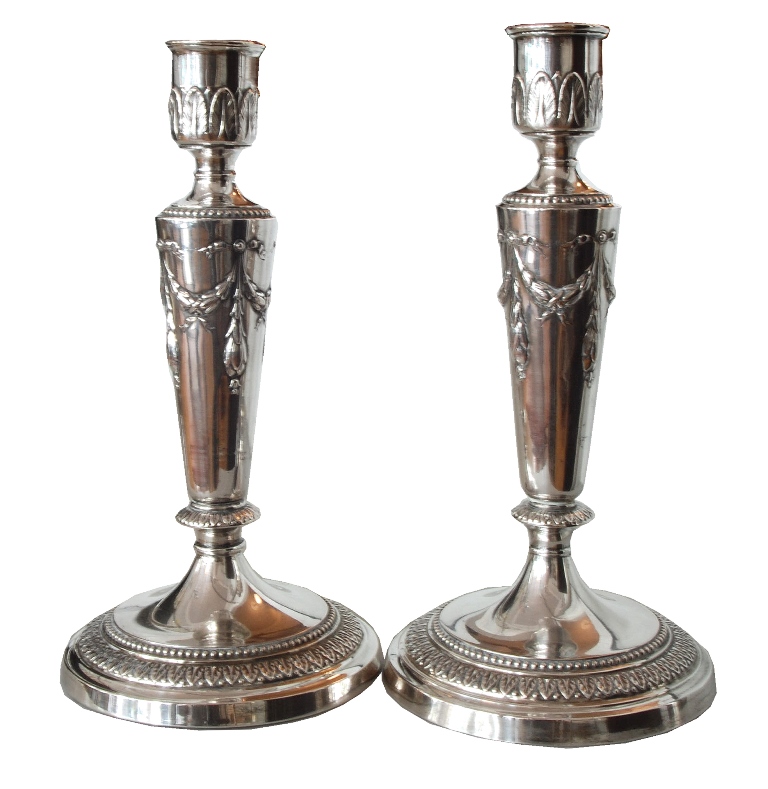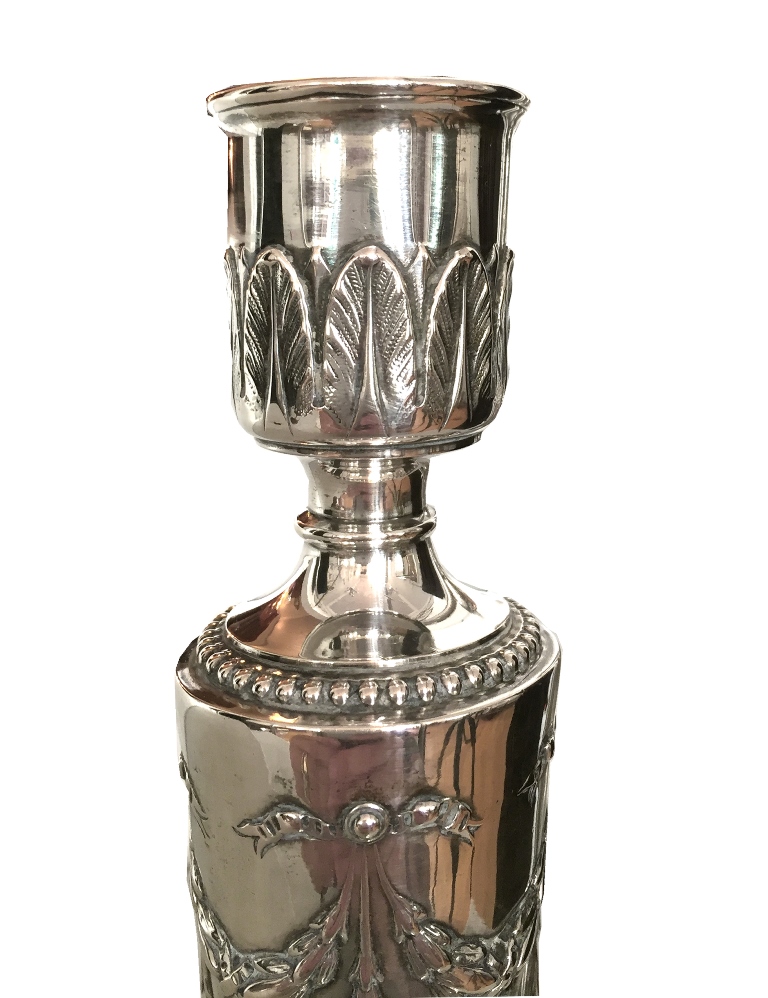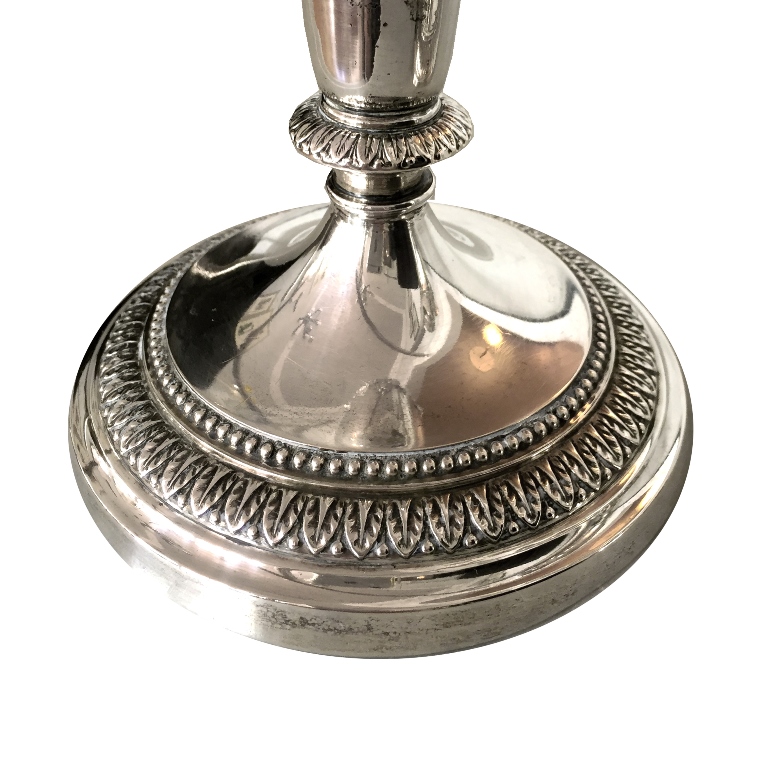 A pair of Empire silver candlesticks
German around 1810.
Sterling silver stamped and hallmarked.
Finely fluted shaft with garlands, pearl edge decor standing on a round stepped and chased foot.
Not filled.
Height: 22.7 cm
Base diameter: 11.5 cm
Empire silver candlesticks
A pair of Empire candlesticks, made of sterling silver, is a high-quality and representative piece of furniture. The Empire style was an art movement of the early 19th century, characterized by a clear, geometric design language and emphasized elegance.
A typical Empire silver candlestick consists of a heavy, solid base, often decorated with elaborate embellishments such as engravings or relief ornaments. The shaft of the candlestick is slim and elegant, ending in a stylized flame that holds the actual candle holder. The candle holder itself is often equipped with a removable drip pan.
Sterling silver is a high-quality material for the production of silver candlesticks. It is particularly pure and corrosion-resistant. It consists of 92.5% pure silver and 7.5% copper or another alloy metal that increases the strength of the material.
A sterling silver candlestick is a precious and valuable piece of furniture that is often used in representative rooms such as living or dining rooms. It is also a sought-after collector's item for lovers of antique silver.
Classicism and Empire at RSA Wiesbaden
You will find many classical furniture and objects of art from the Empire
in my shop in Wiesbaden. Regine Schmitz-Avila – your classicism and empire specialist for mirrors, tablesand art.