Table lamp "Mushroom"
Nr. 2353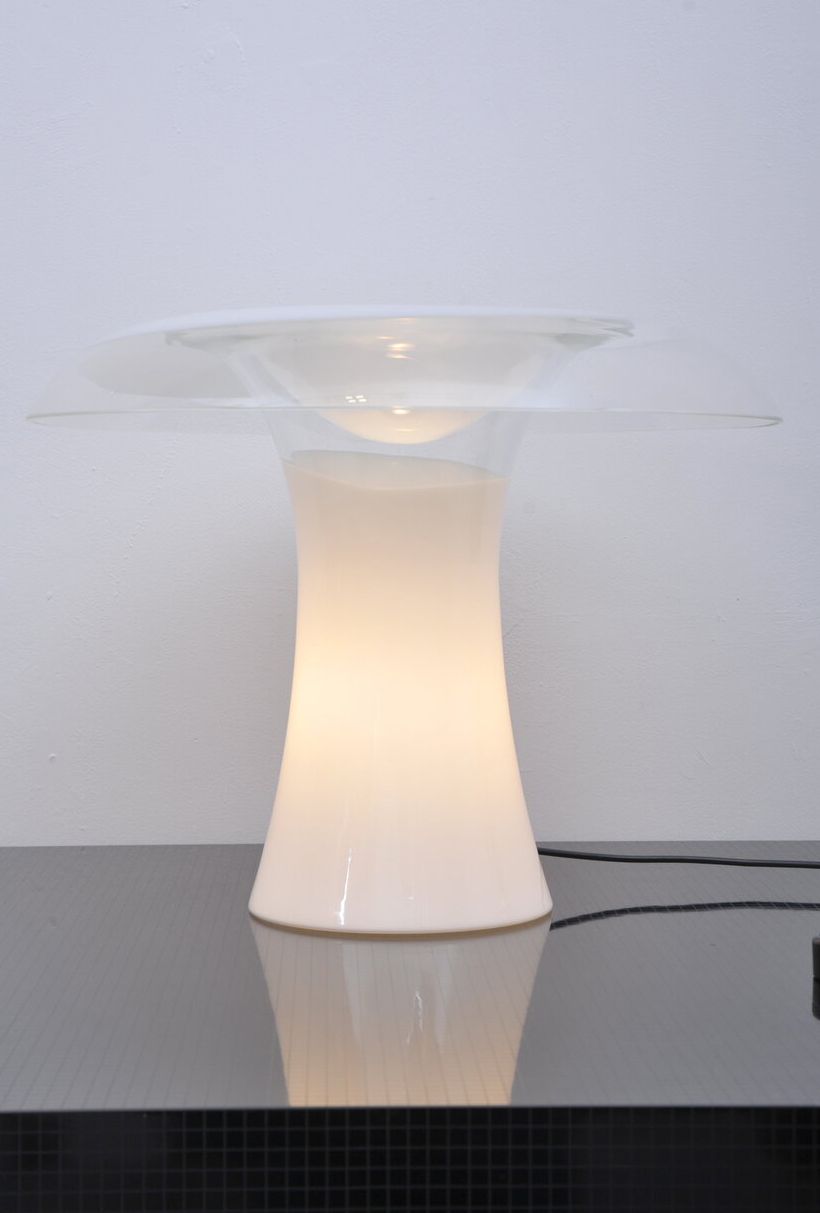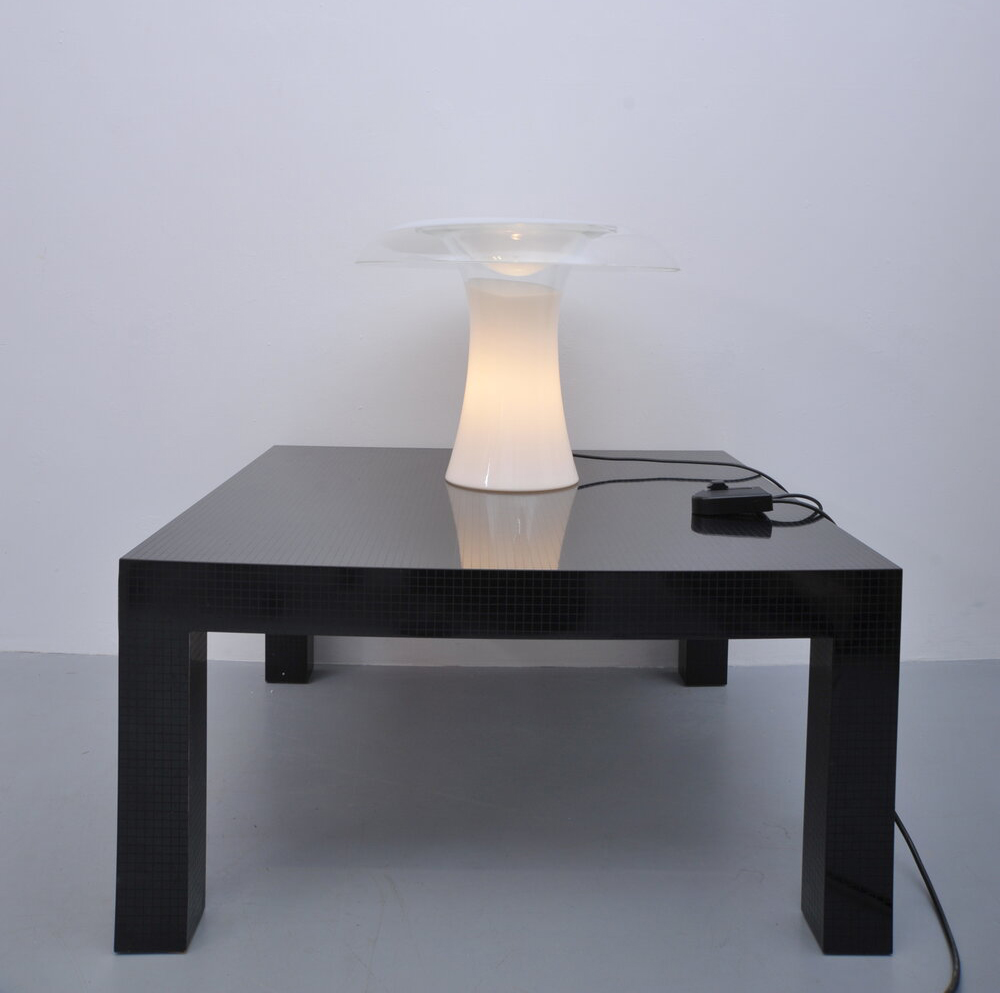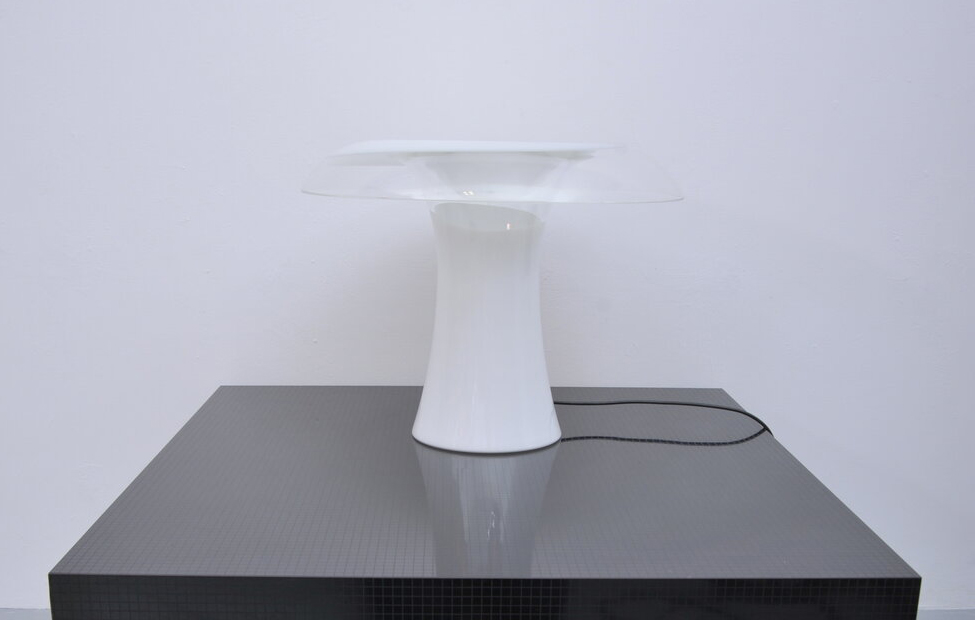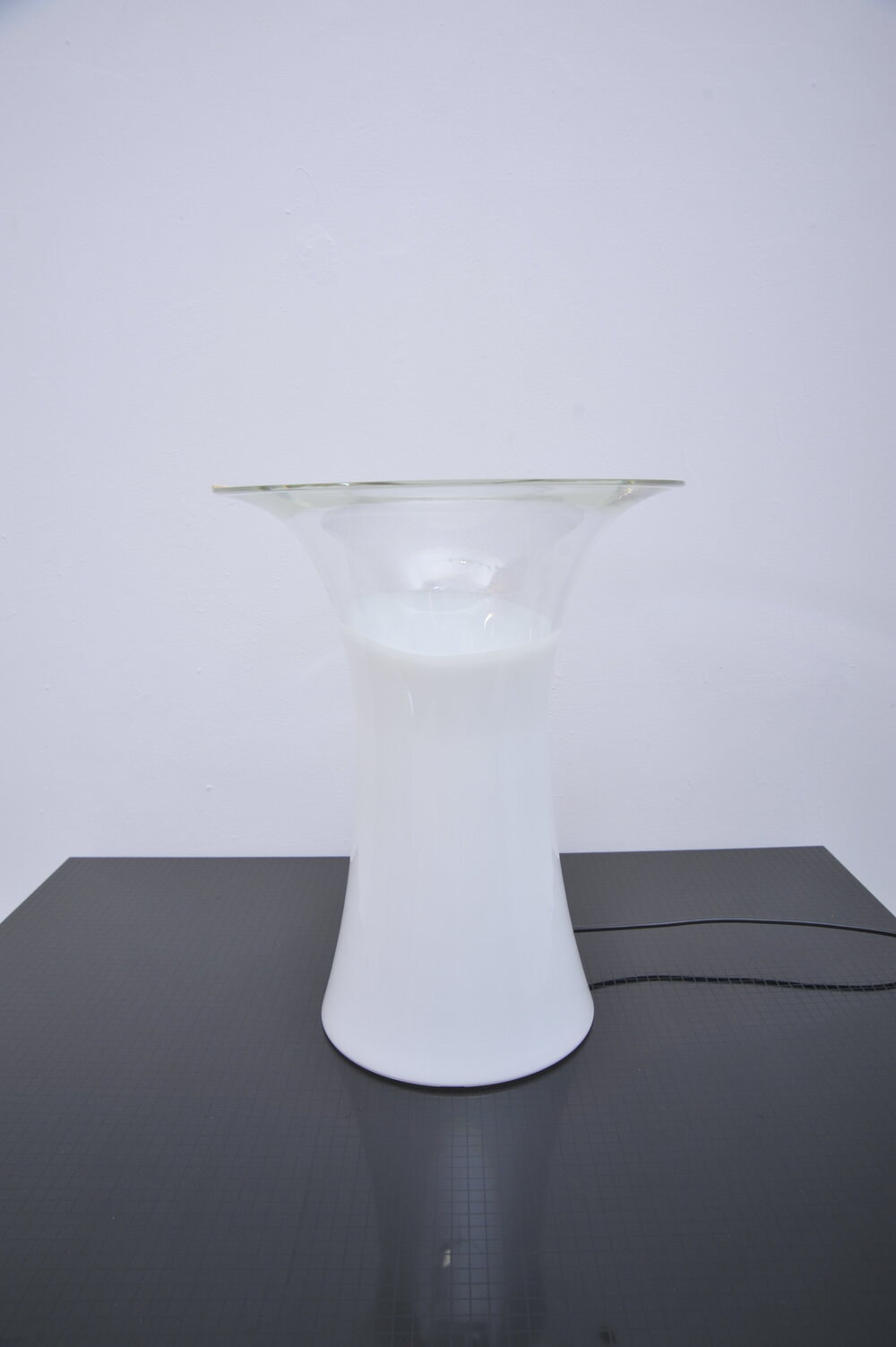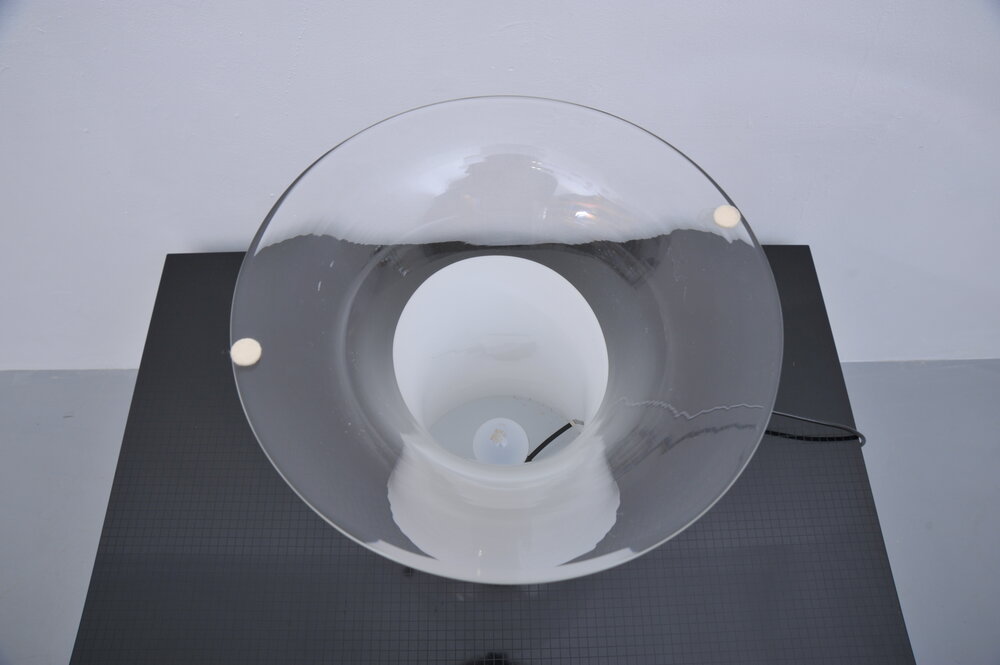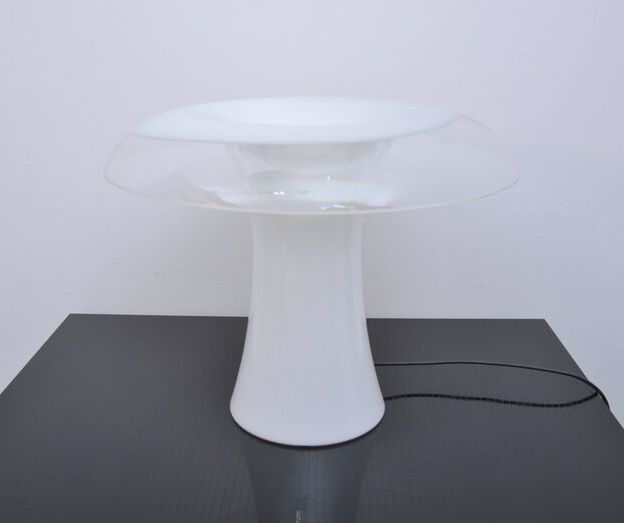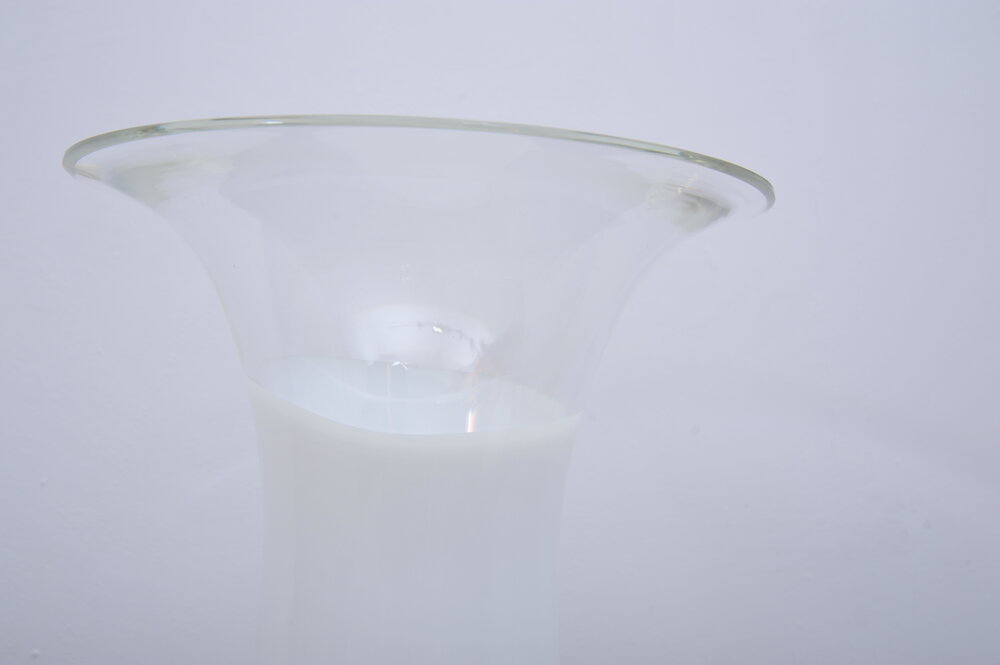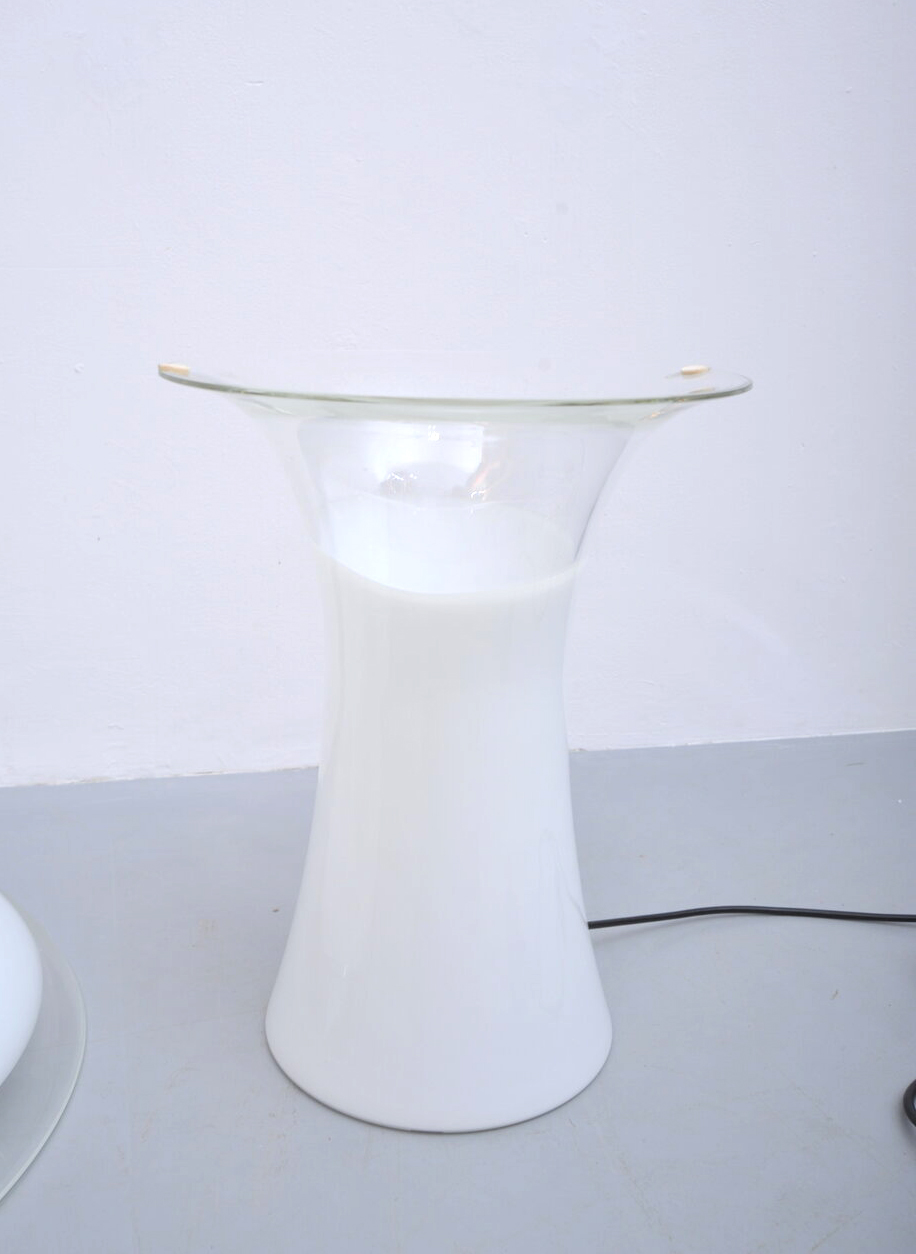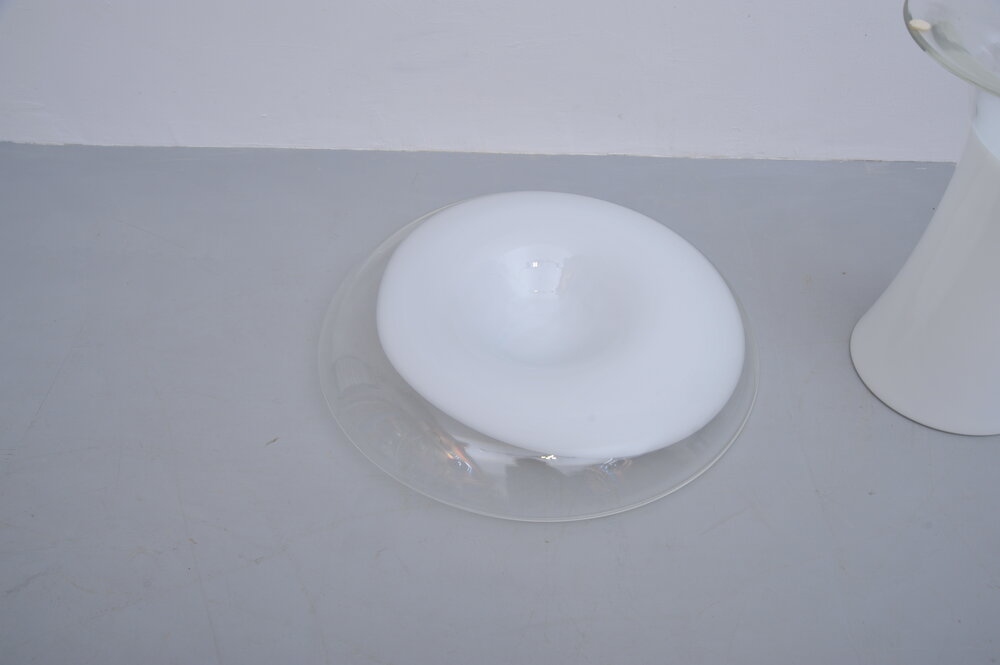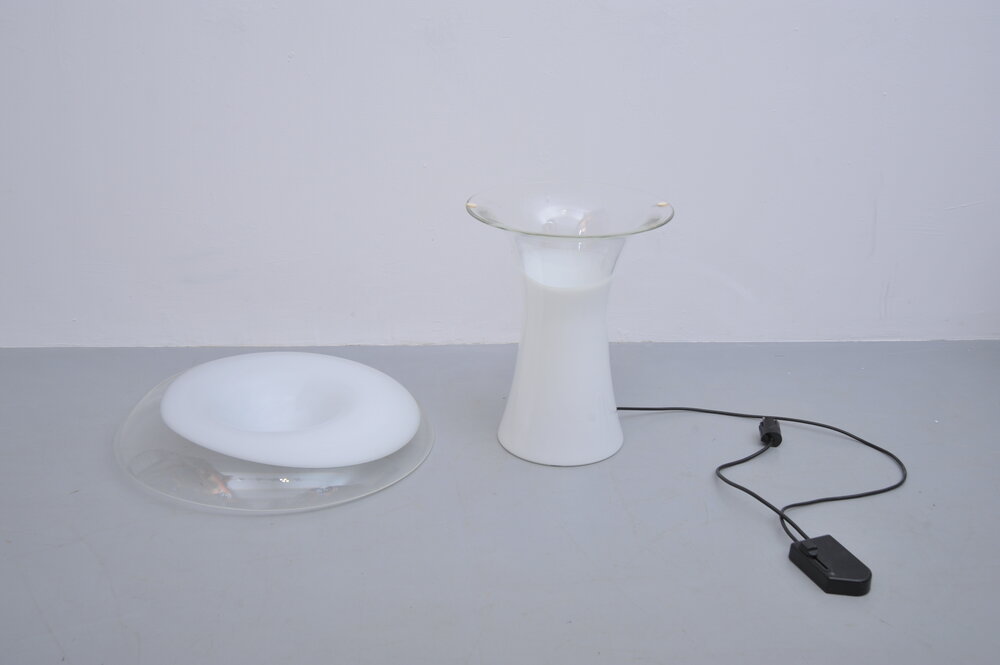 Table lamp "Mushroom"
1970´s.
Two-piece table lamp made of glass, in the shape of a
of a mushroom.
Diameter approx. 50 cm Height approx. 55 cm
"Mushroom" Lamp 1970
The "Mushroom" lamp was designed in the 1970s and is now considered a classic design object. It was designed by Swedish designer Verner Panton and manufactured by Danish company Louis Poulsen.
Our beautiful "Mushroom" table lamp from 1970 is a two-part glass lamp, shaped like a mushroom. The finest glass formed into a mushroom-like object illuminates any room in a special way. The milky portion of the glass softens the light.
The "Mushroom" lamp is named after its characteristic shape, which resembles a mushroom. It consists of a metal base and an opal white glass shade that diffuses light and creates a pleasant atmosphere. The shade is held by a metal ring, which gives it a sculptural character.
This mushroom lamp is a typical example of the futuristic design of the 1970s and became a symbol of the innovative and experimental design of that time. It was very popular among design lovers and was used in many households and offices.
Today, the "Mushroom" lamp is a sought-after collector's item and is also offered in a new edition by some manufacturers. It is considered a timeless design object and still finds use in many modern interior styles.