Swivel chair by Ray & Charles Eames
Nr. 2357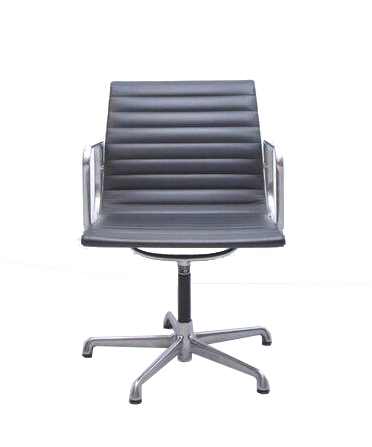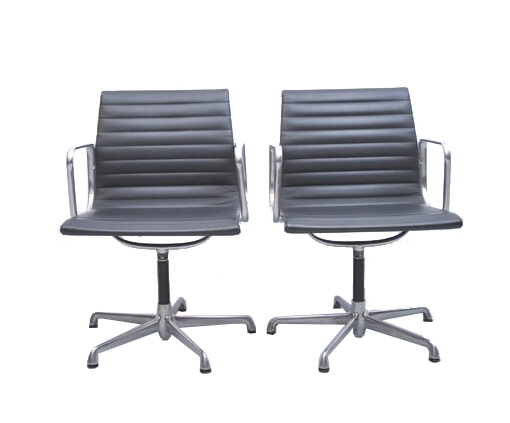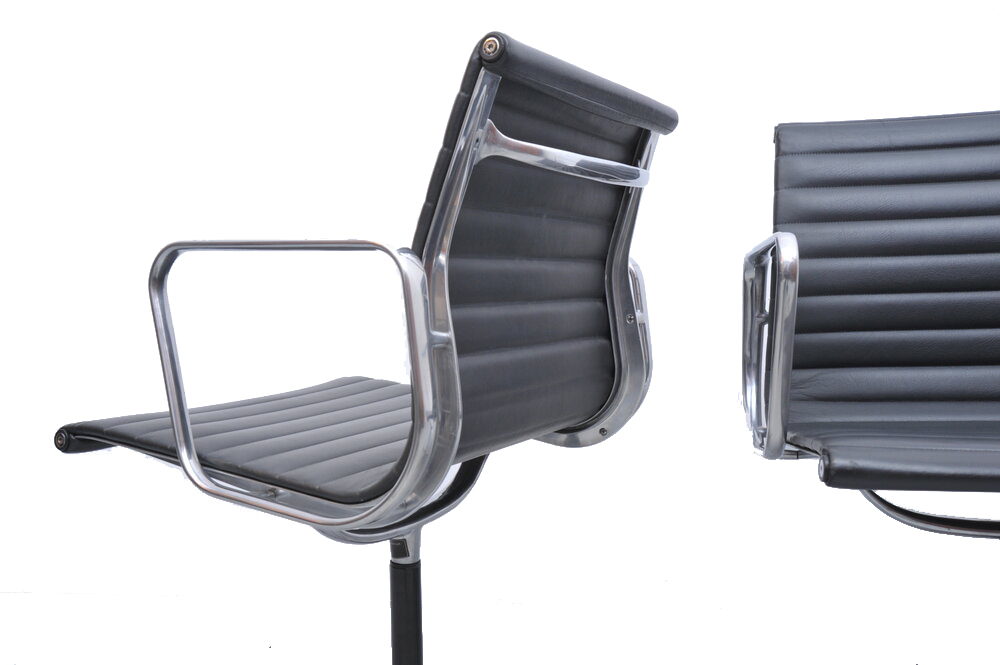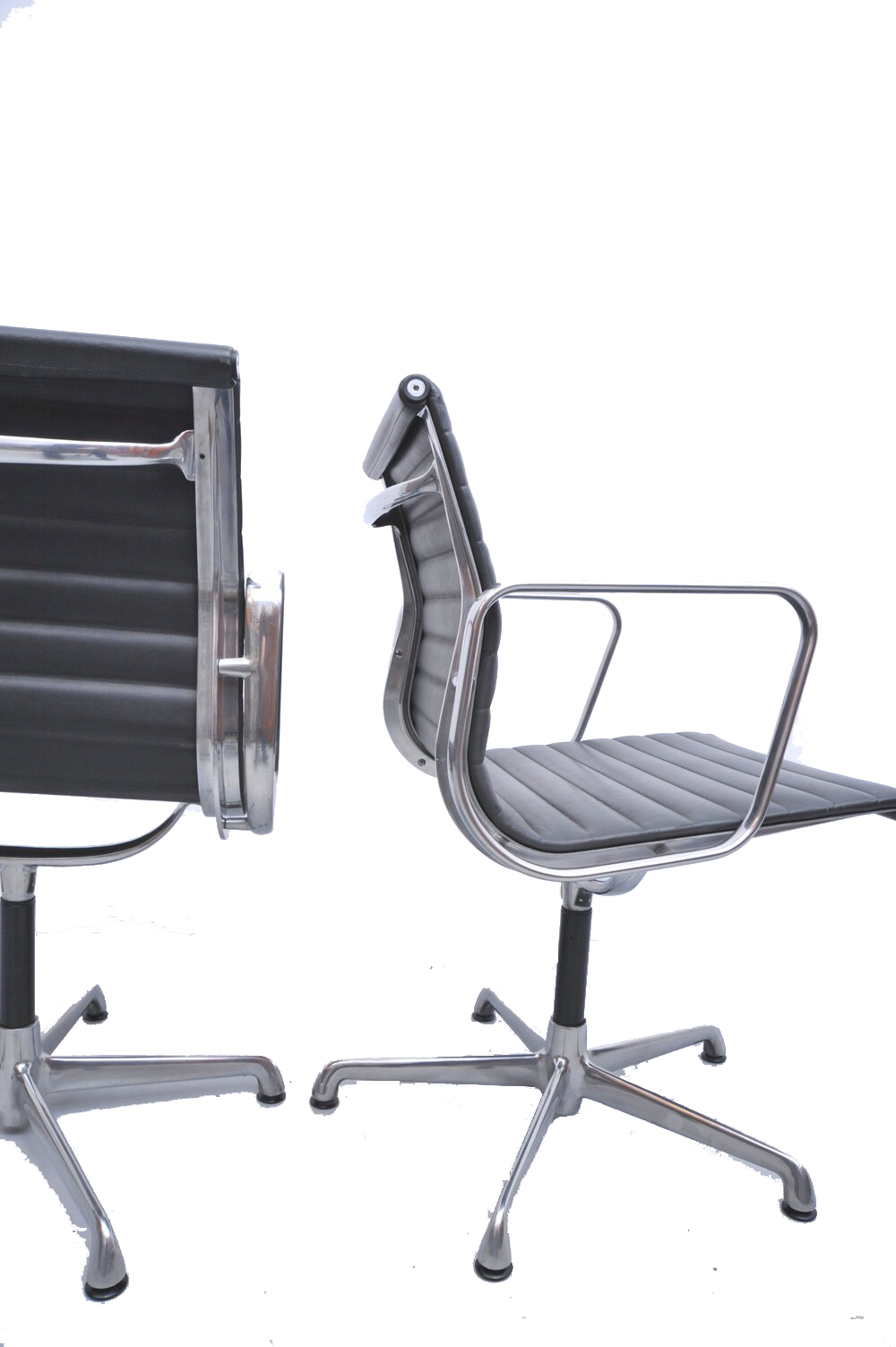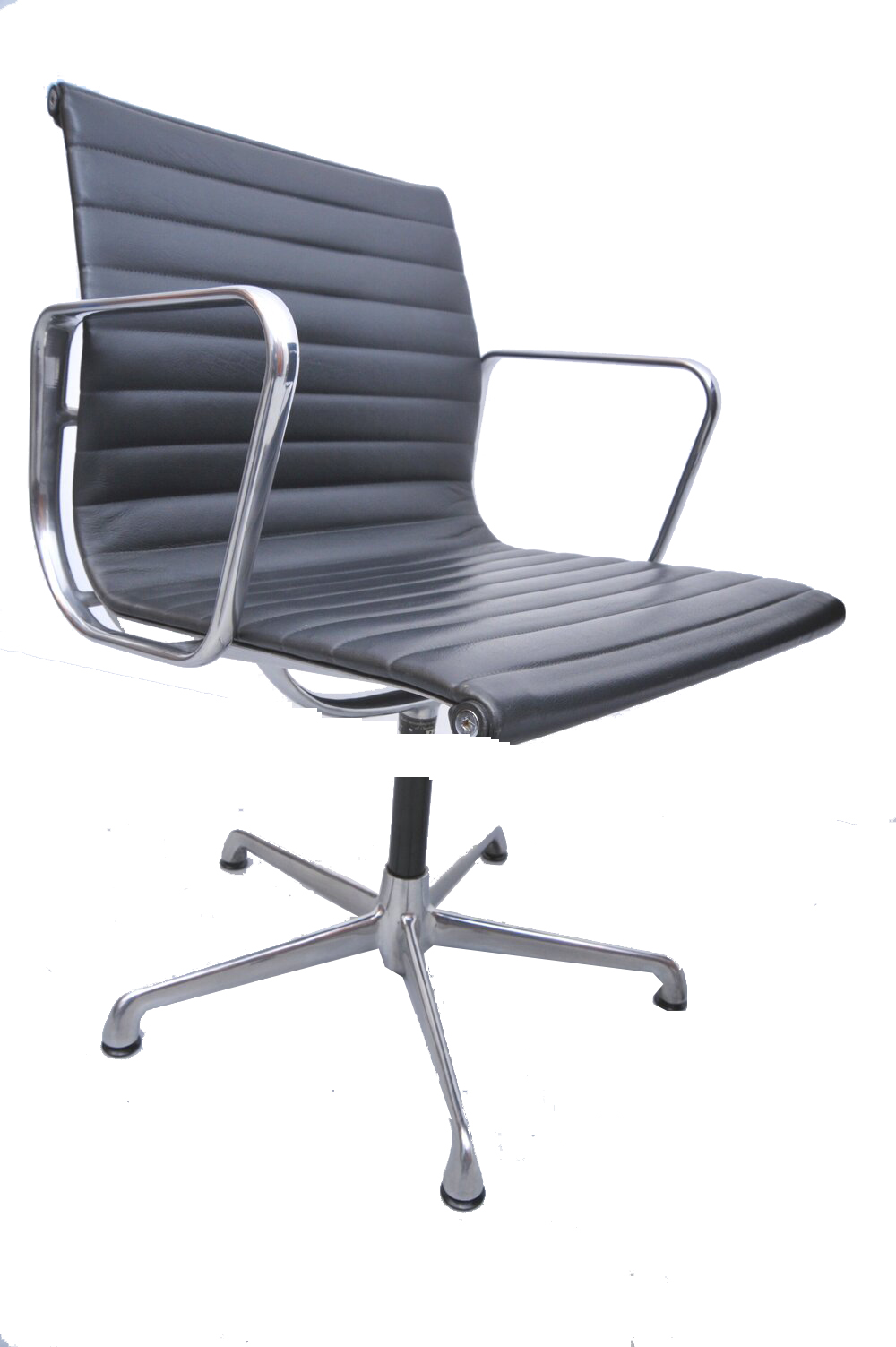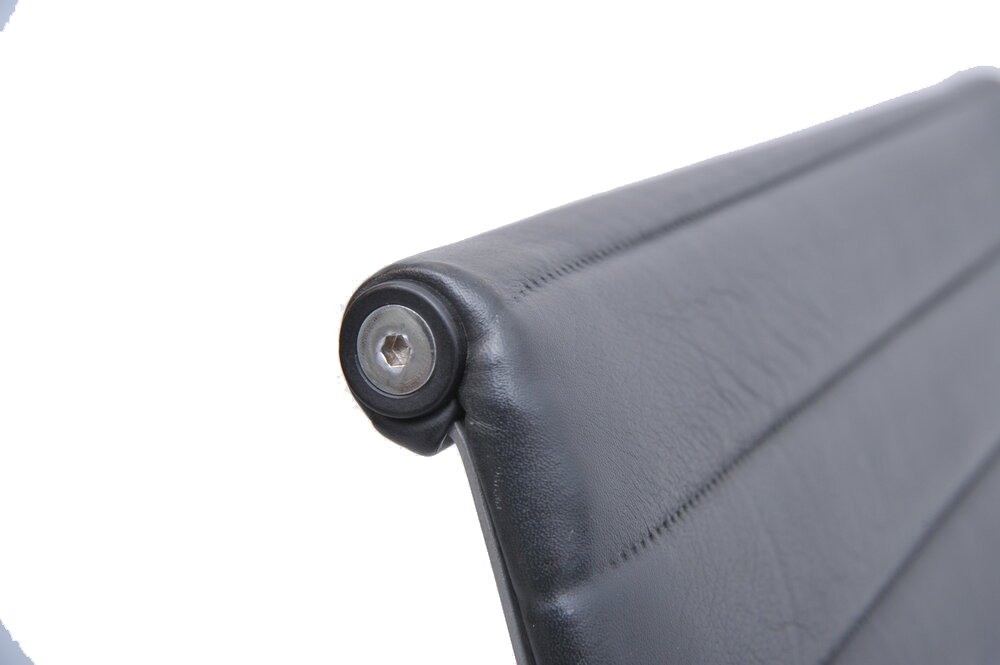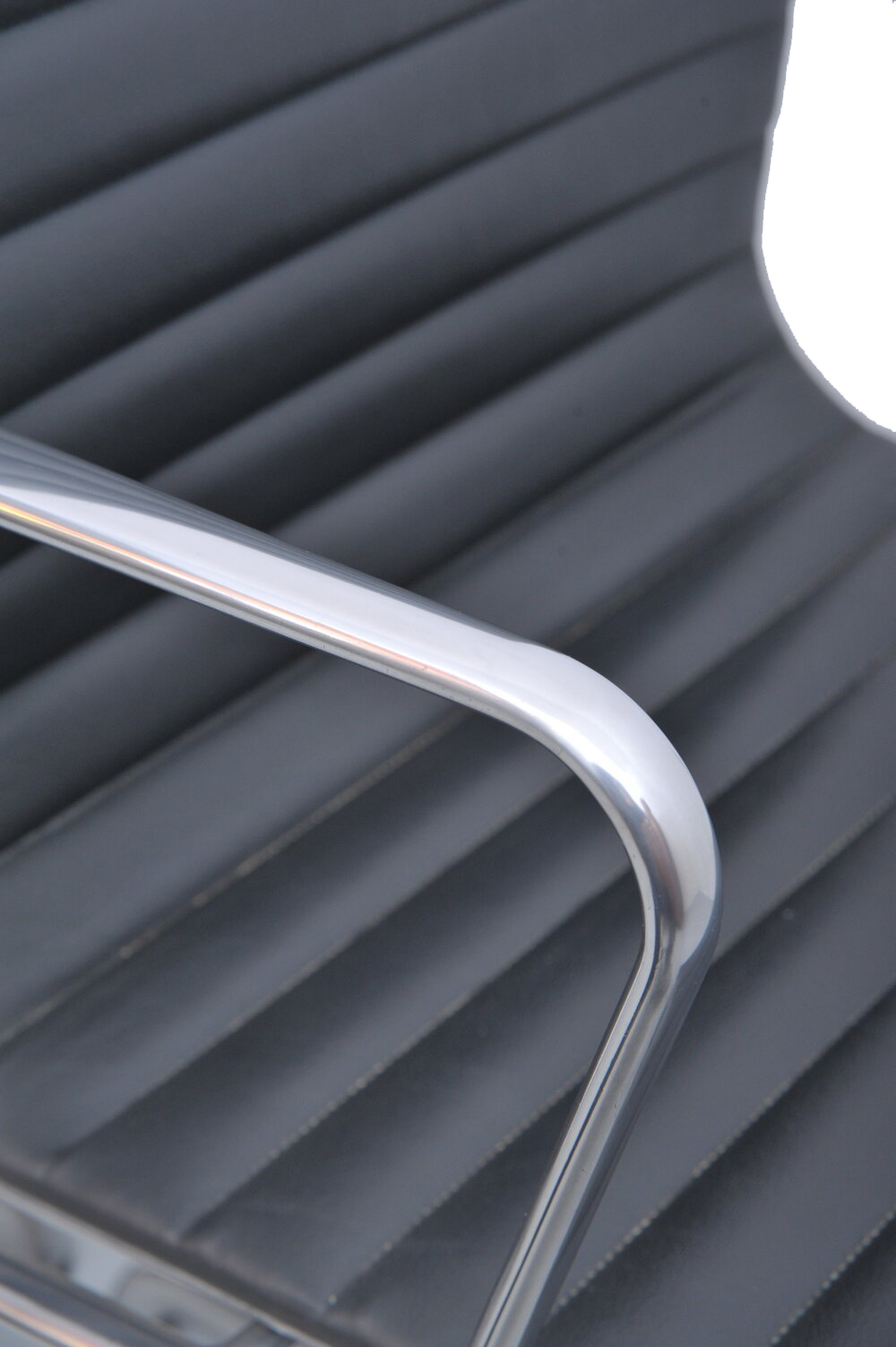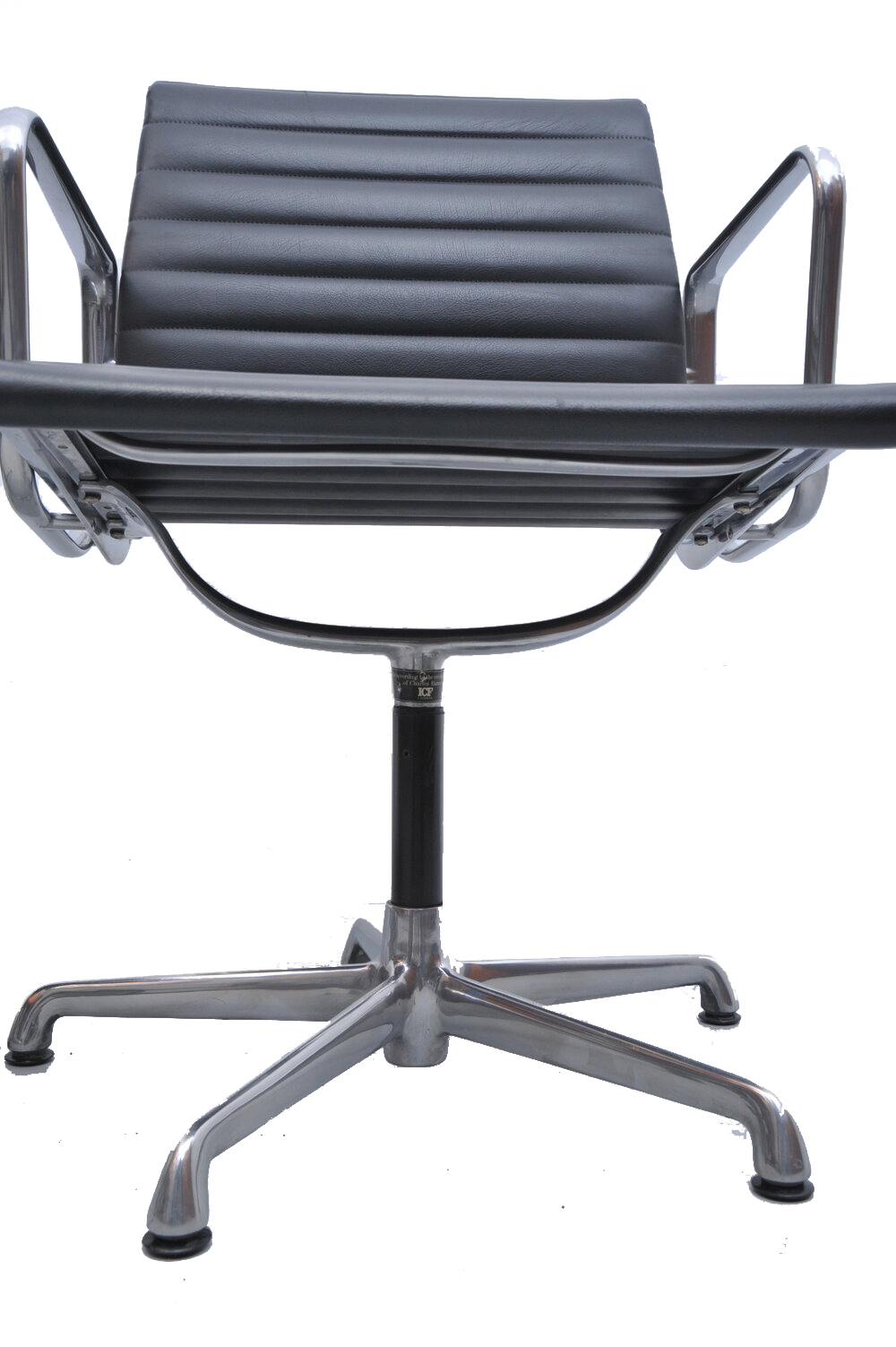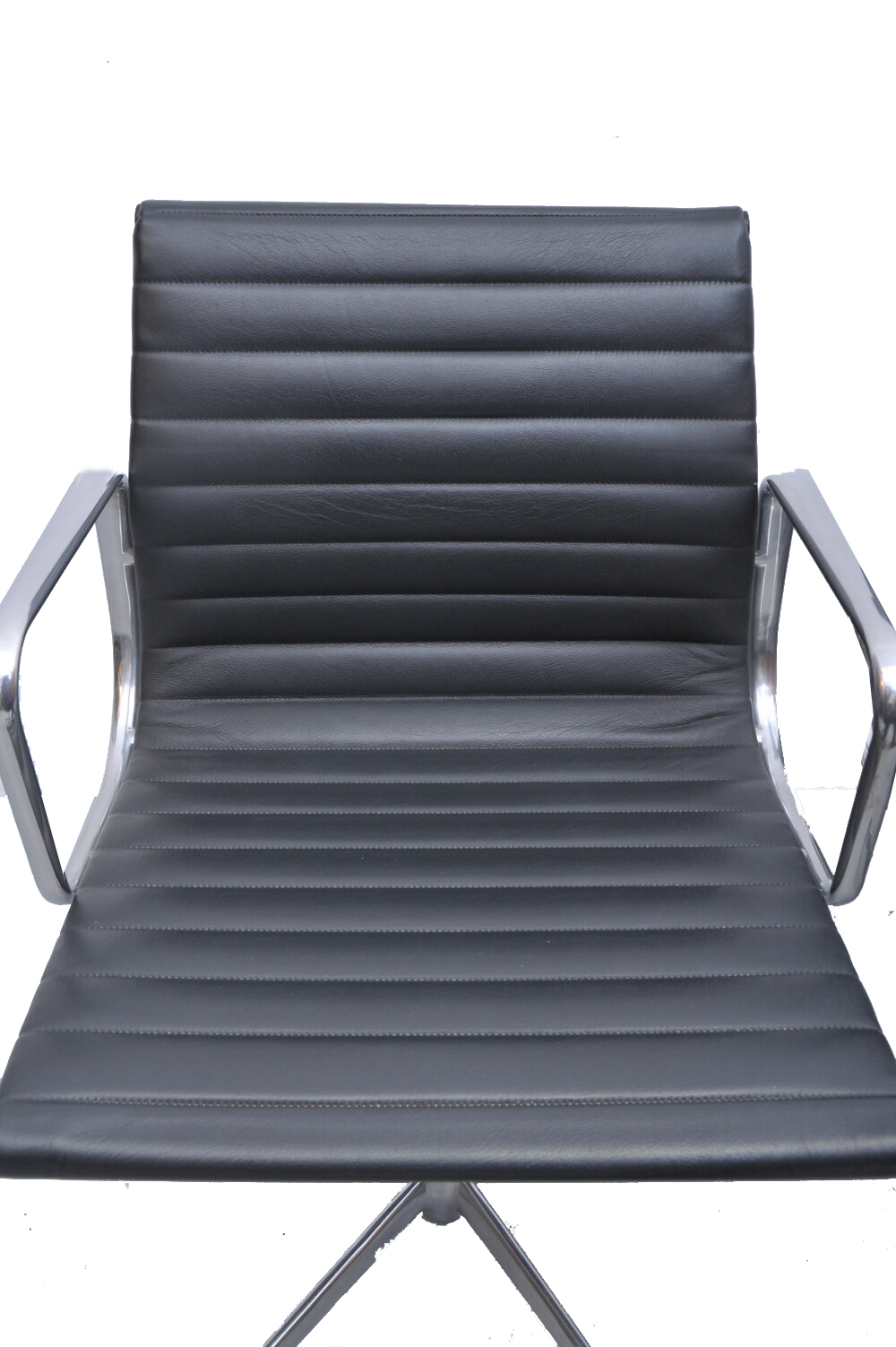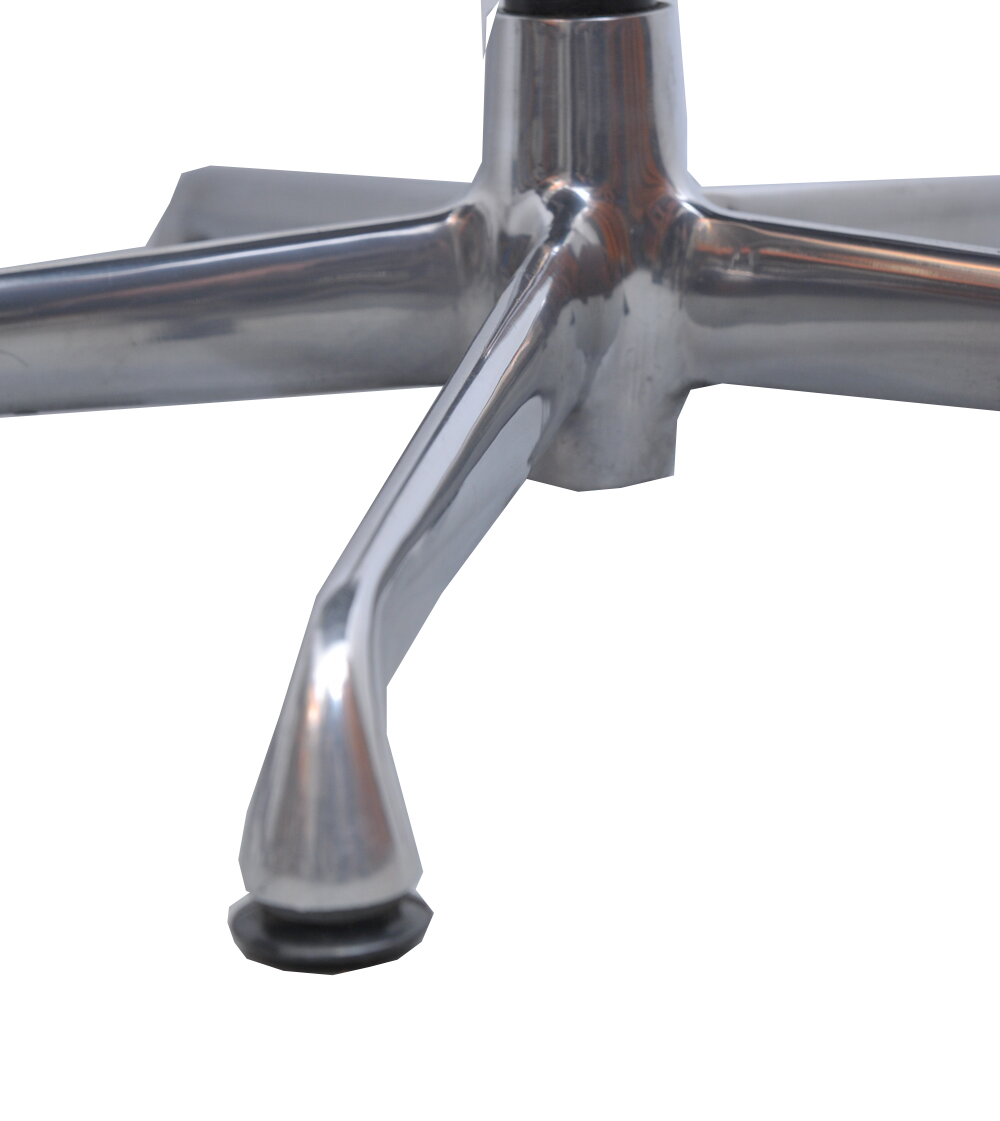 Swivel chair by Ray & Charles Eames
AE 108 Alu Chair
1958.
The AE 108 is a design by Charles & Ray Eames
(1907 -1978) from 1958 and is one of the icons of American design.
The chairs are rotatable, the armrests and the base of polished aluminum and the cover of black skai.
Here in the rare version of ICF de Padovain license manufactured in Italy.
Good – very good condition.
Height: 82 cm | Width: 58 cm | Depth: 62 cm
Swivel chair by Ray & Charles Eames
The Ray & Charles Eames swivel chair AE 108 Alu Chair was designed in 1958 by the American design couple Ray and Charles Eames. It was produced by the company Herman Miller and is considered one of the most significant designs of the 20th century.
The AE 108 Alu Chair is a lightweight and stackable swivel chair designed for use in offices, conference rooms, and public facilities. It consists of a chromed aluminum frame, a seat and backrest made of mesh fabric, and leather armrests. The backrest is ergonomically shaped and adapts to the user's body.
The design of the AE 108 Alu Chair is minimalist and functional, reflecting the contemporary style of the 1950s. The chair was a great success upon its introduction and quickly became synonymous with modern design and functionality.
Today, the AE 108 Alu Chair is a sought-after collector's item and is offered in a reissue by Herman Miller. It is considered a timeless design object and is used in many modern interior styles. The chair is part of the extensive Alu Group series designed by the Eames in the 1950s and still produced today.