Ole Wanscher armchair "Senator", sold
Nr. 2354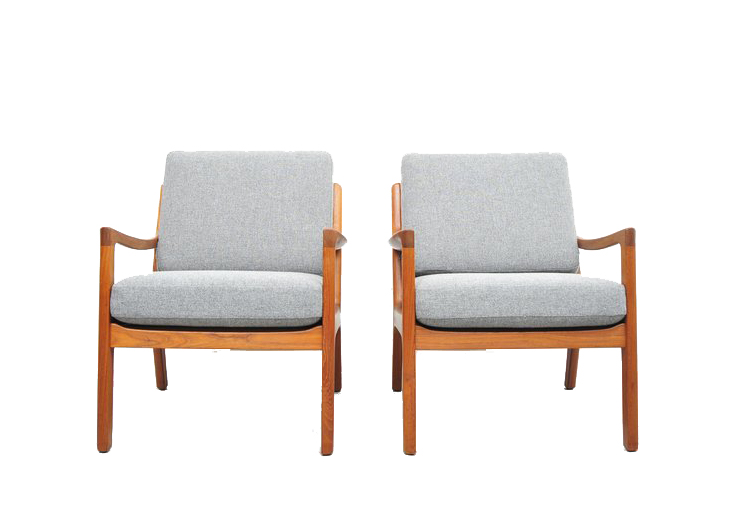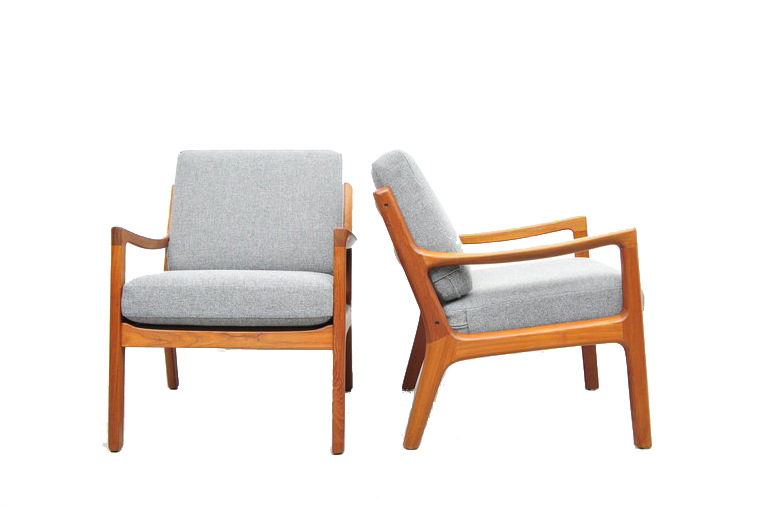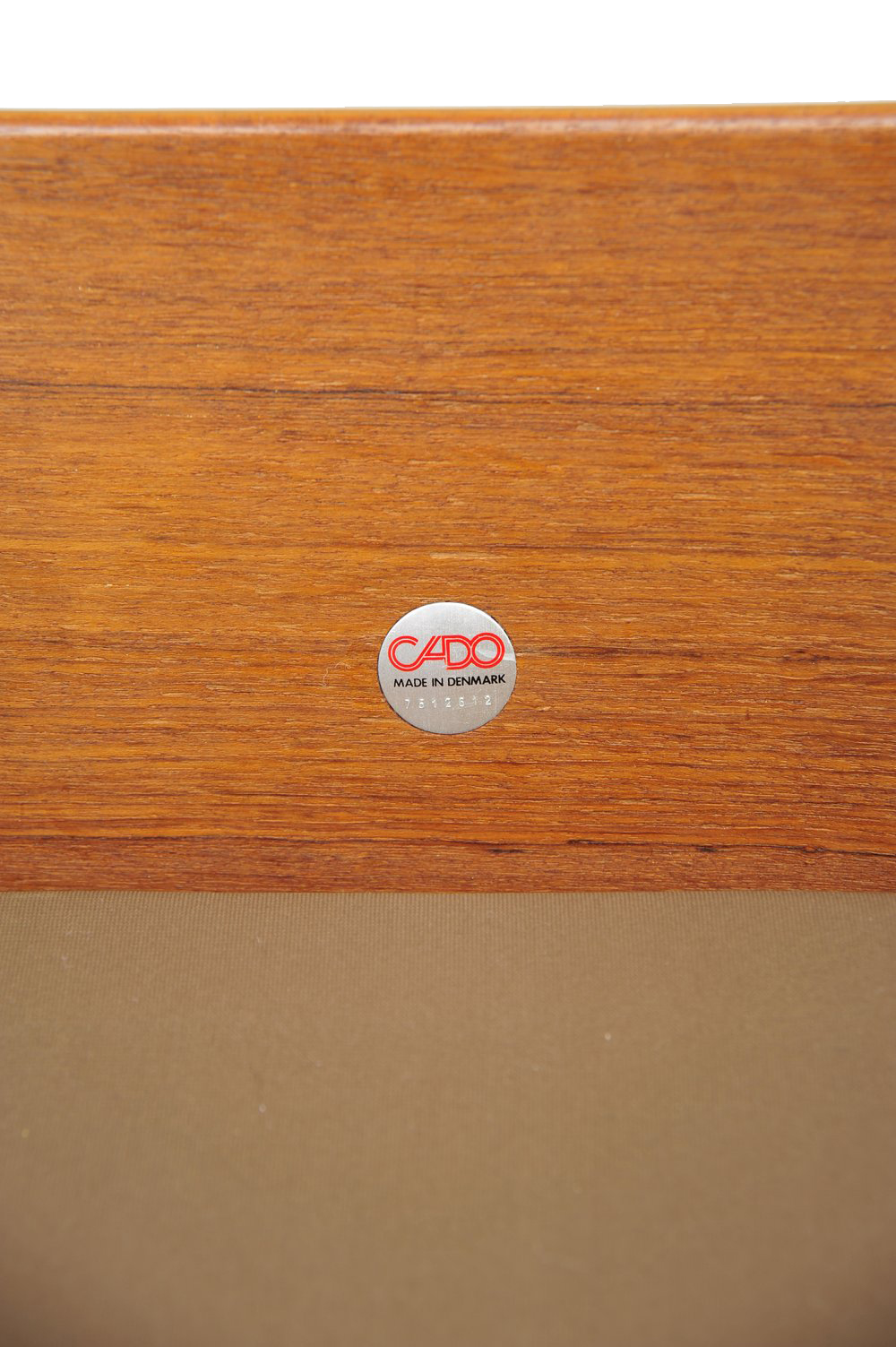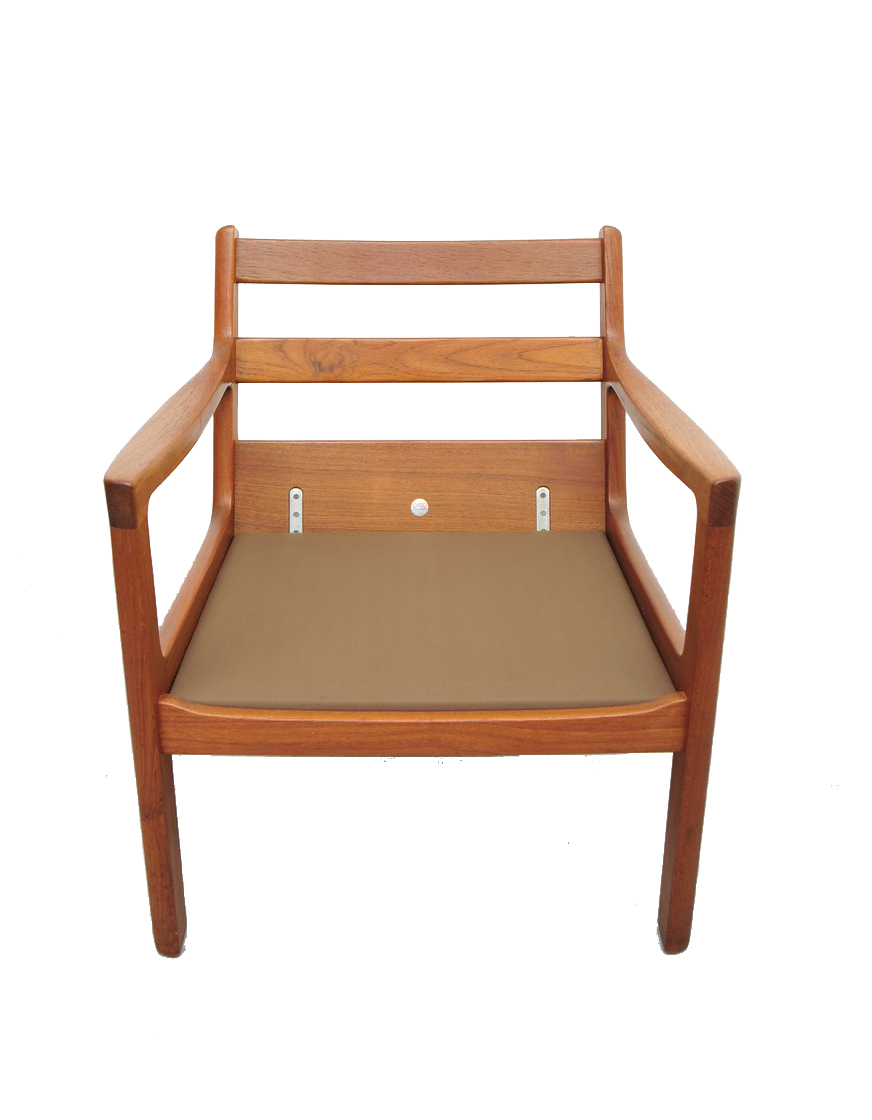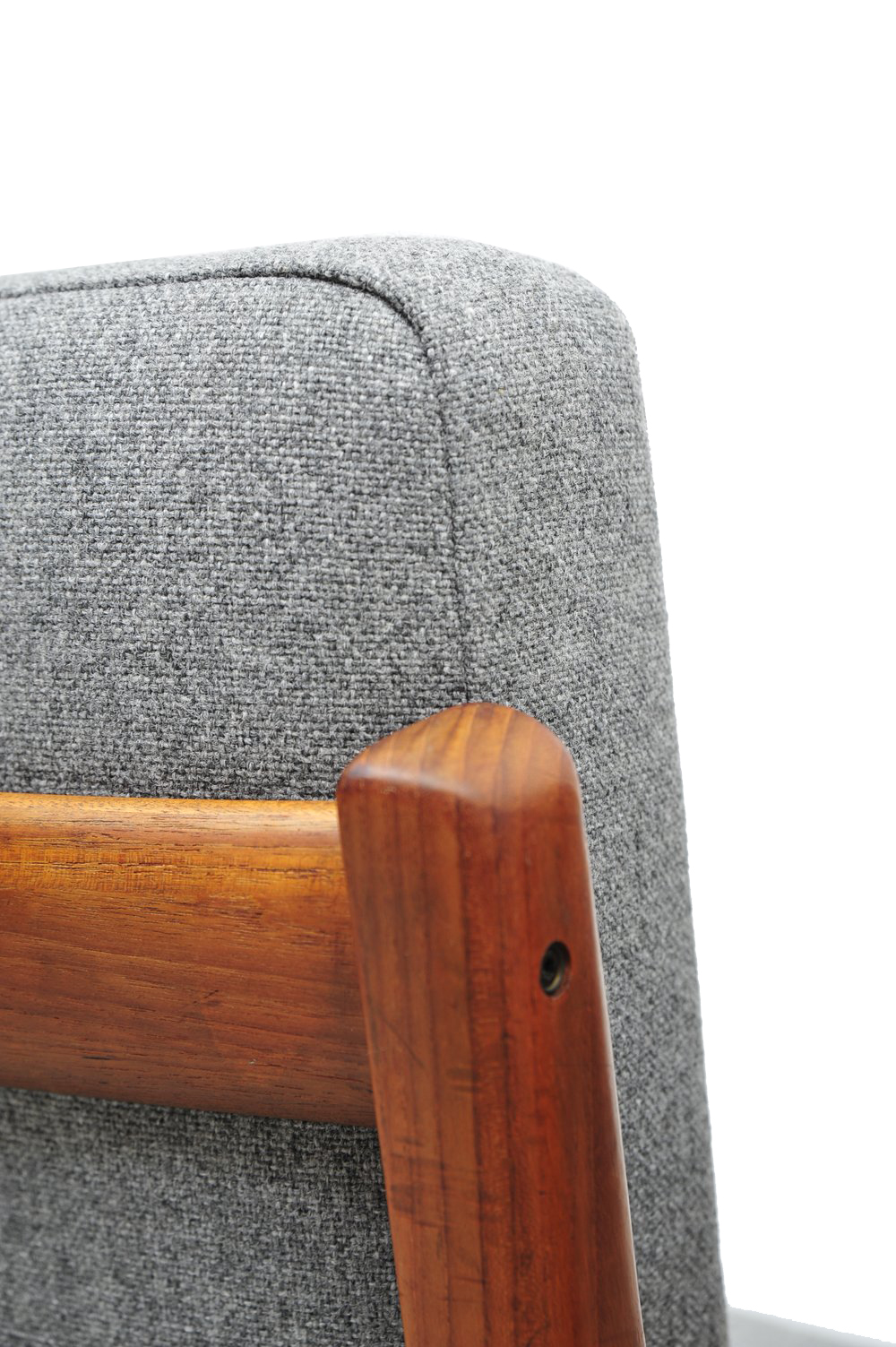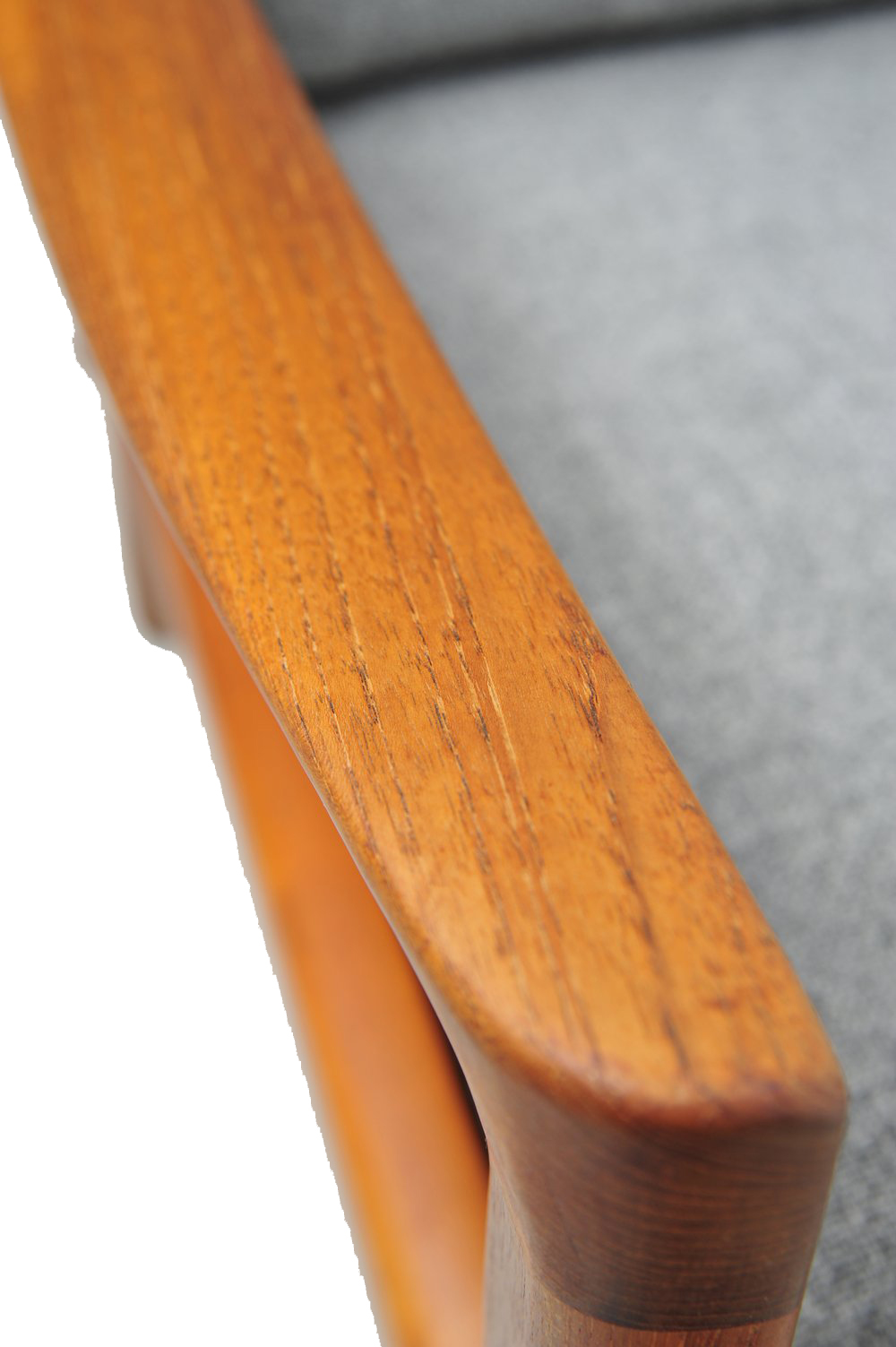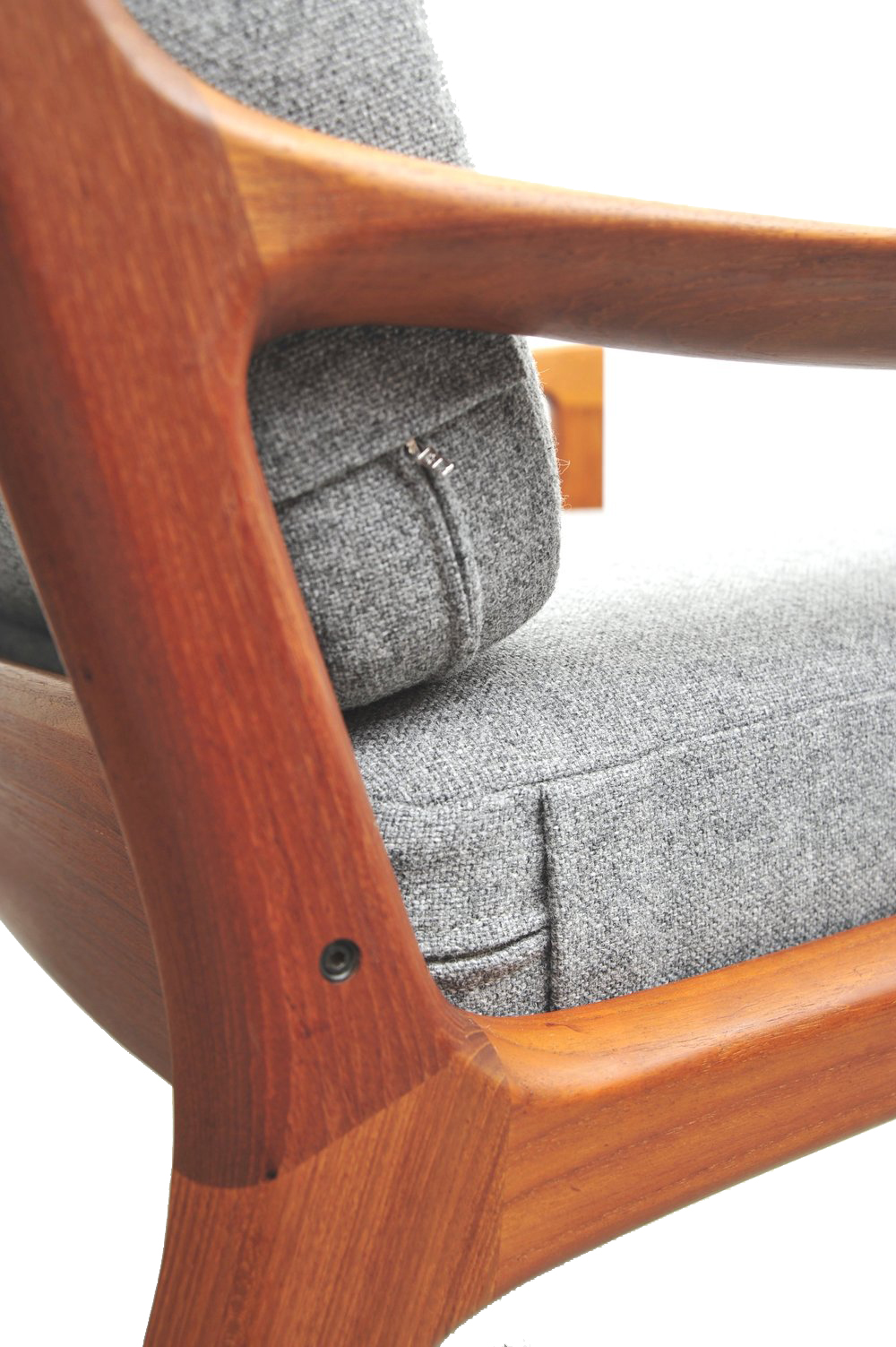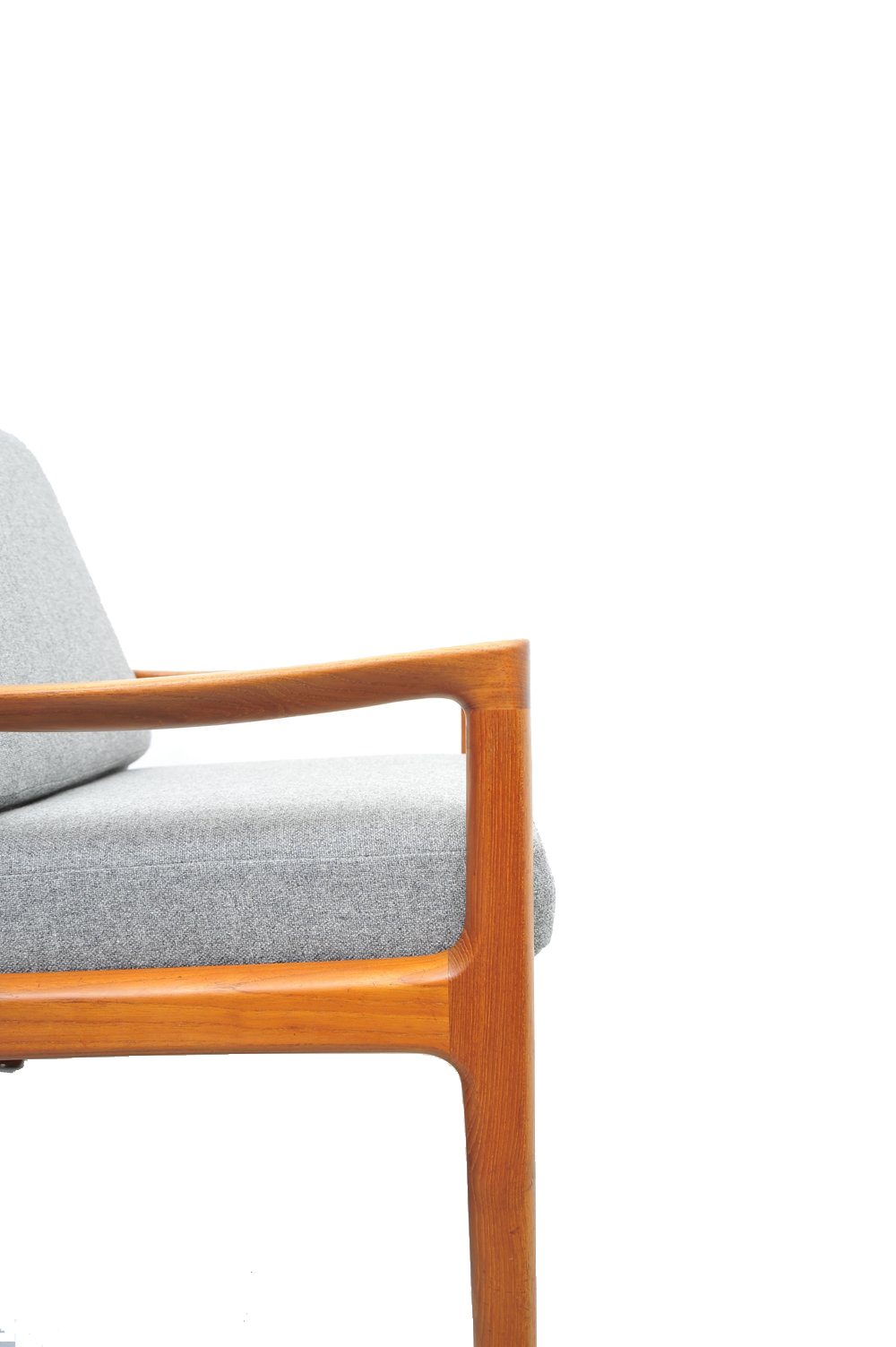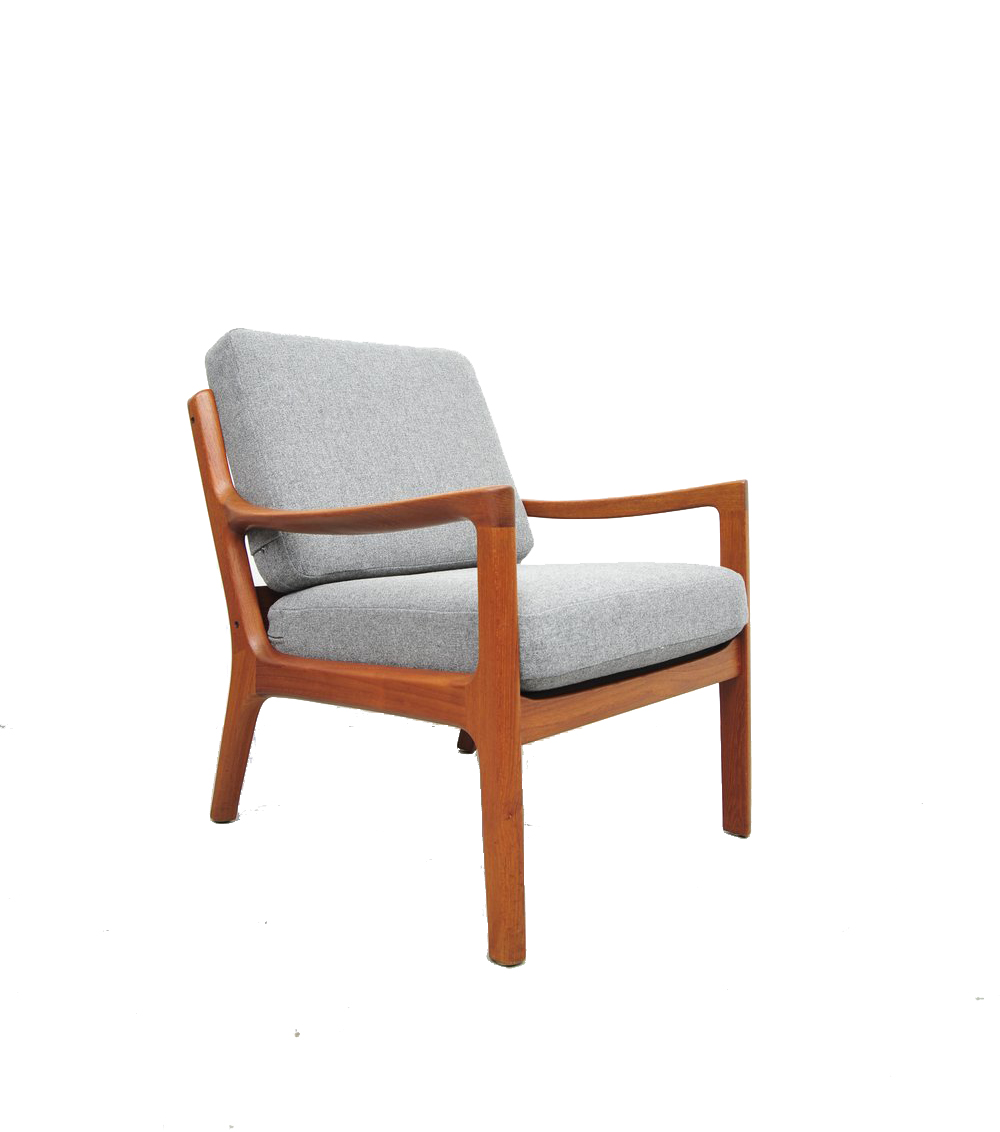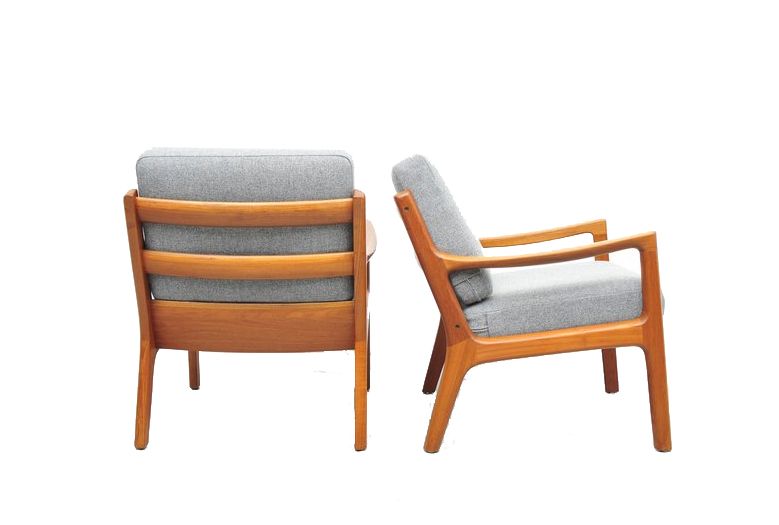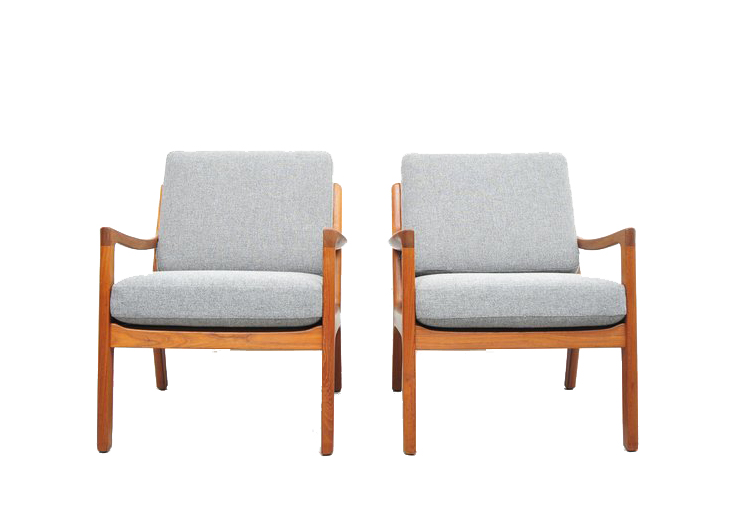 Pair of armchairs
by Ole Wanscher.
Armchair model "Senator"
1950´s.
The classic by Ole Wanscher (1903-1985),
the model "Senator" in teak.
Pair of armchairs with reupholstered cushions.
The frame is made of solid teak.
Height: 80 cm | Width: 64 cm| Depth: 75 cm | Seat height: 44 cm
Ole Wanscher armchairs "Senator"
Ole Wanscher was a Danish furniture designer known for his elegant and functional designs. One of his most famous works are the "Senator" and "Colonial" armchairs, which he designed in the 1940s.
The armchairs are made of solid wood and upholstered with leather or fabric. The "Senator" has a slightly curved backrest, while the "Colonial" has a high and slightly inclined backrest. Both chairs have a deep seat and comfortable armrests that ensure maximum comfort.
The design of the chairs is typical of the Scandinavian design tradition of the 1940s and 1950s. It is functional and aesthetically pleasing at the same time. The chairs were a great success when they were introduced and quickly gained international recognition for their elegant design and high comfort.
Today, Ole Wanscher's chairs are highly coveted collector's items and are also offered in a reissue by some manufacturers. They are considered timeless design objects and still find use in many modern interior styles.