Mauser Rundform 'Berlin' directors desk
Nr. 2358 | 17.500,--Euro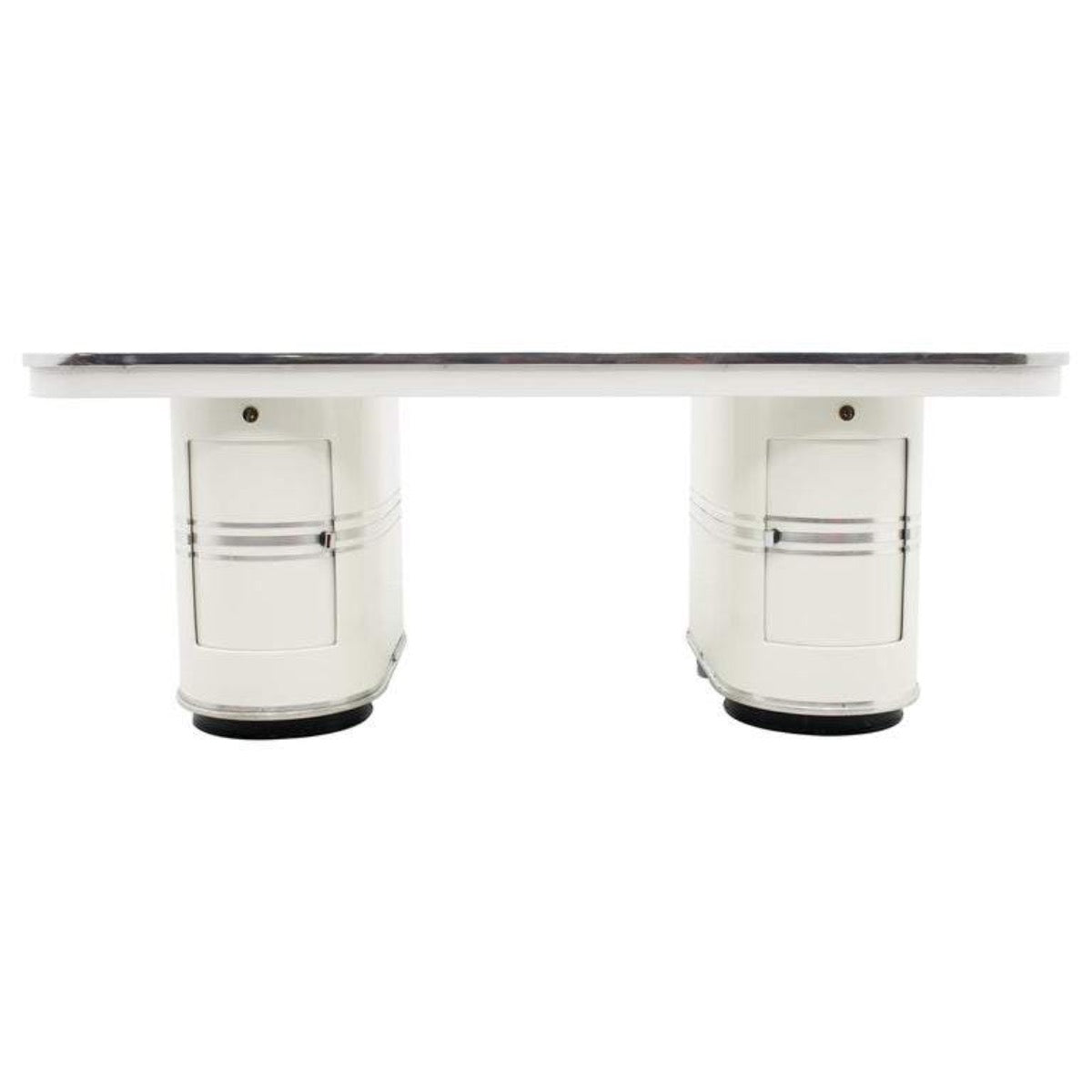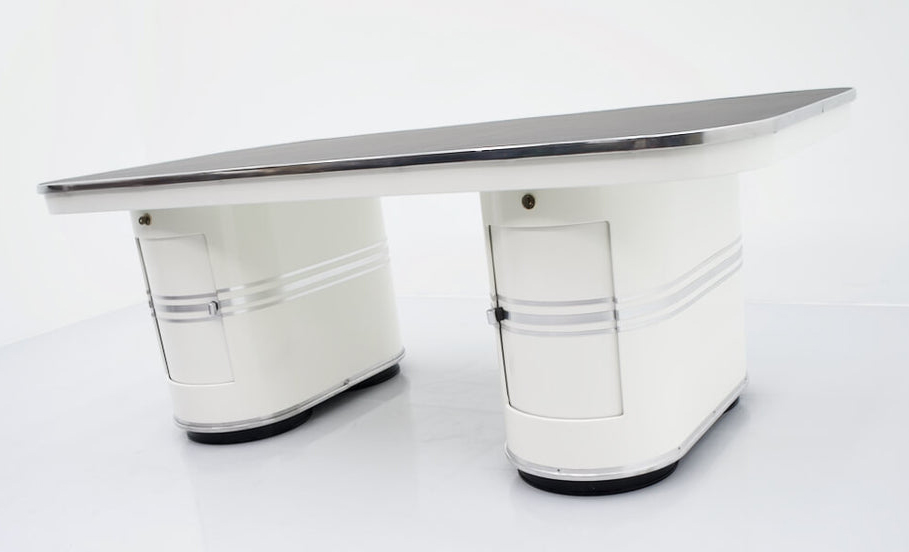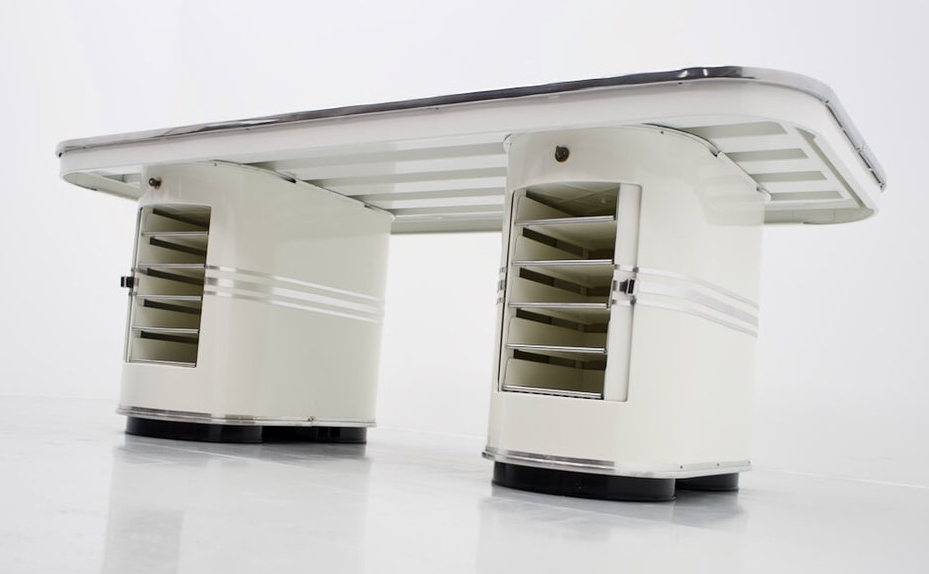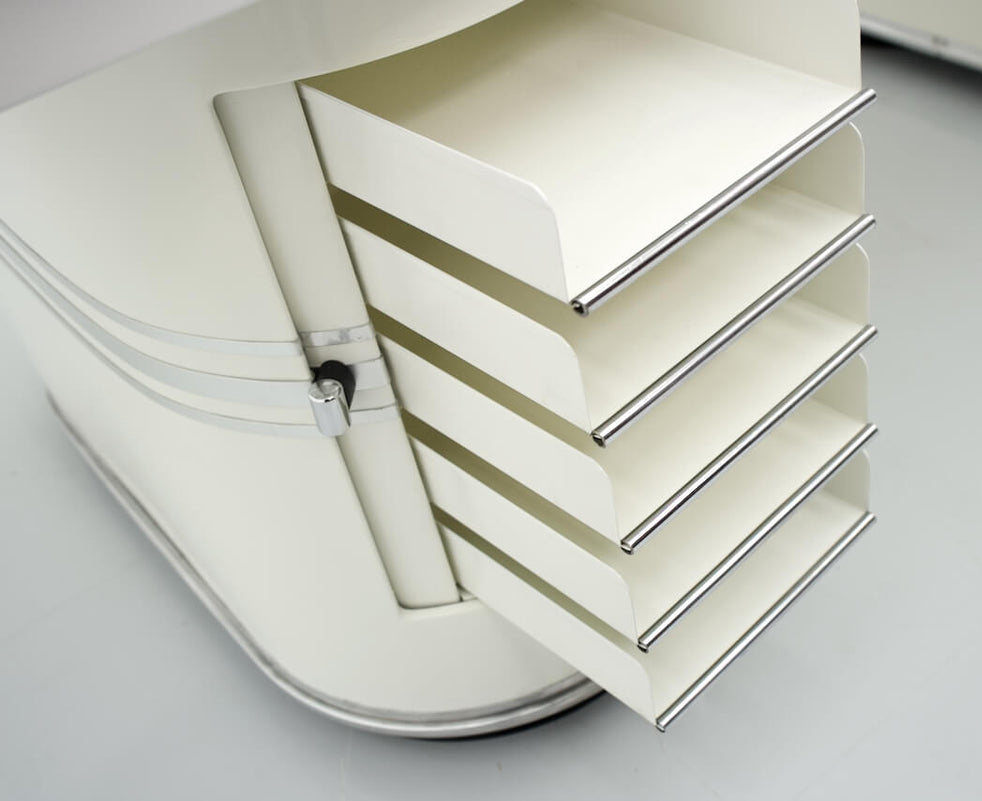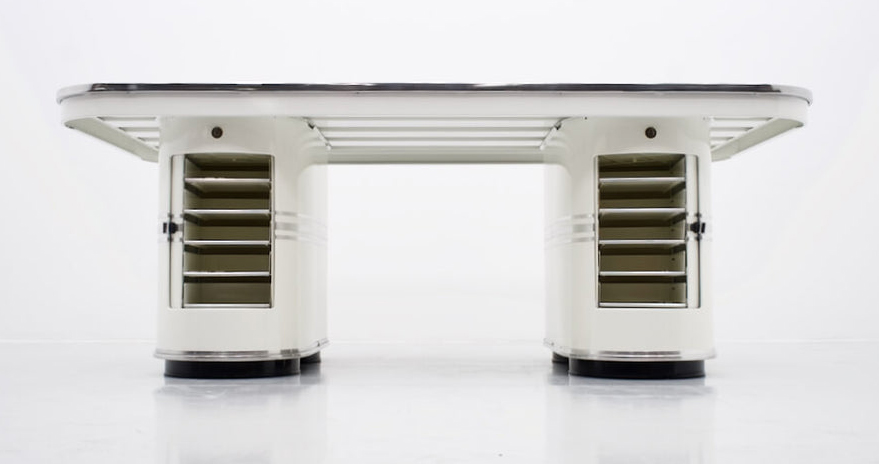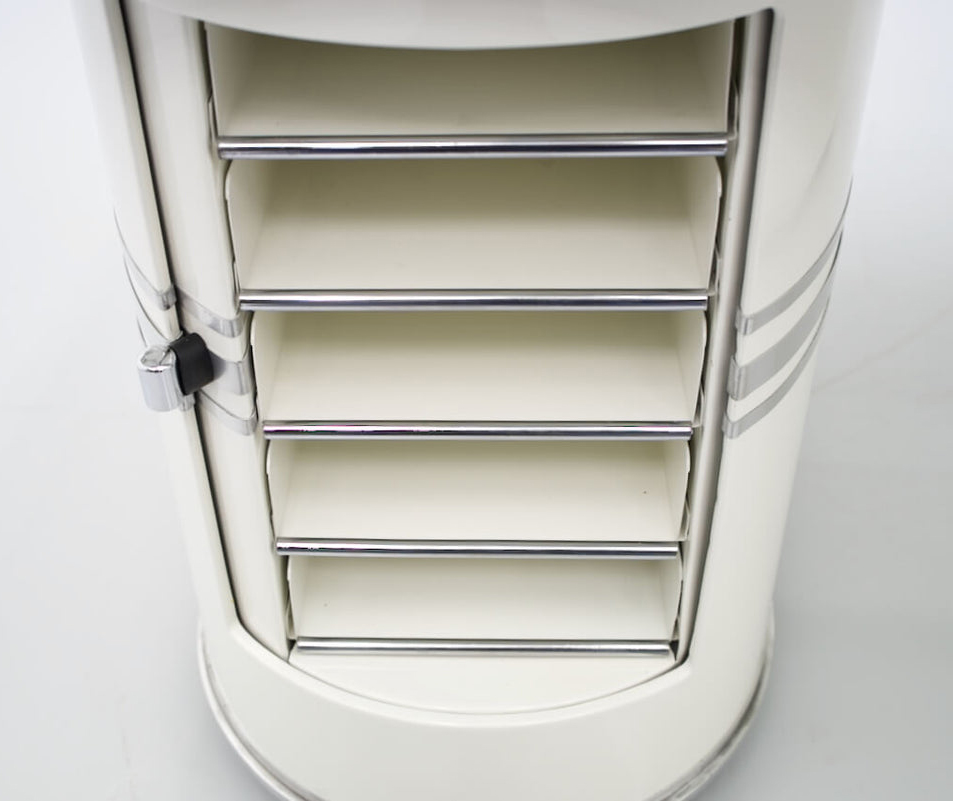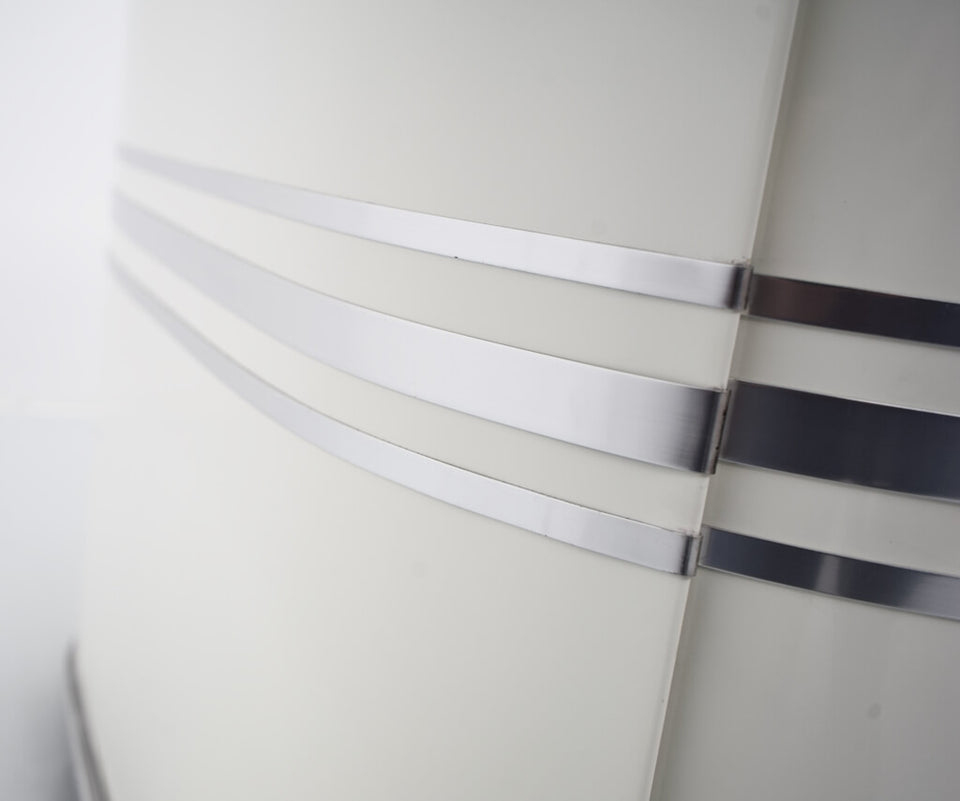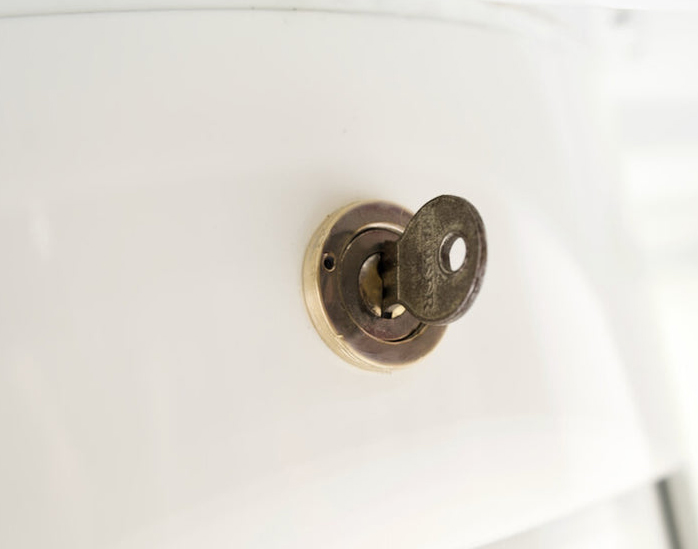 Mauser Rundform 'Berlin' directors desk, Germany, 1950.
Directors desk model "Berlin" by Mauser Waldeck Germany from the series "Rundform". Design, around 1950.

The desk has been extensively restaurated.
The locks and keys are original.

Width: 200 cm | Depth: 100 cm | Height: 74 cm.
Price: 17.500,– €
( Differential taxation according to §25a USTG)
Mauser Director's desk
The Mauser Director's desk is an iconic piece of furniture that was manufactured in Germany during the 1950s and 1960s. The desk is known for its unique design, which made it one of the most coveted pieces of furniture during that time.
This desk is made up of a solid wooden frame that is covered with leather or another high-quality material. The frame is round in shape and has several drawers that are integrated into the body. Another characteristic of the desk is the rounded shape of the tabletop, which is slightly recessed in the middle.
Mauser Rundform 'Berlin' Director's desk was designed by Helmut Magg and is named after the city of Berlin, where it was manufactured. The desk was designed for the upscale market and was very popular among executives and business people.
Today, the original Mauser Rundform 'Berlin' Director's desks are highly sought after and are considered collector's items. However, there are also modern interpretations of this design that are manufactured by various furniture makers.
Mauser Waldeck Germany
Mauser-Werke is a German furniture company founded in 1896, known for producing high-quality furniture pieces. One of their notable designers was Herbert Hirche, who designed the Mauser Waldeck chair in 1954. The Mauser Waldeck chair is a minimalist and functional design, featuring a steel frame with a wooden seat and backrest. The chair is considered an iconic piece of German mid-century modern design and is highly sought after by collectors.