Egg Chair by Arne Jacobsen
Nr. 2353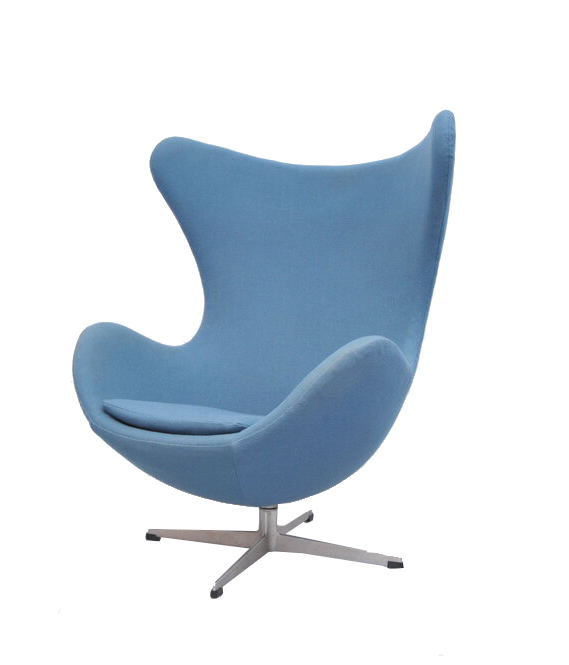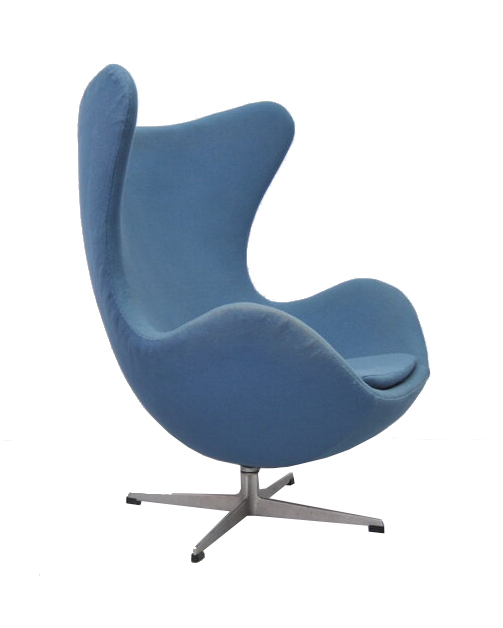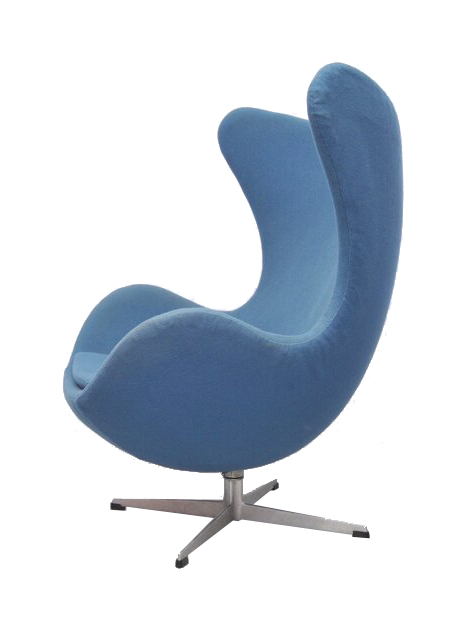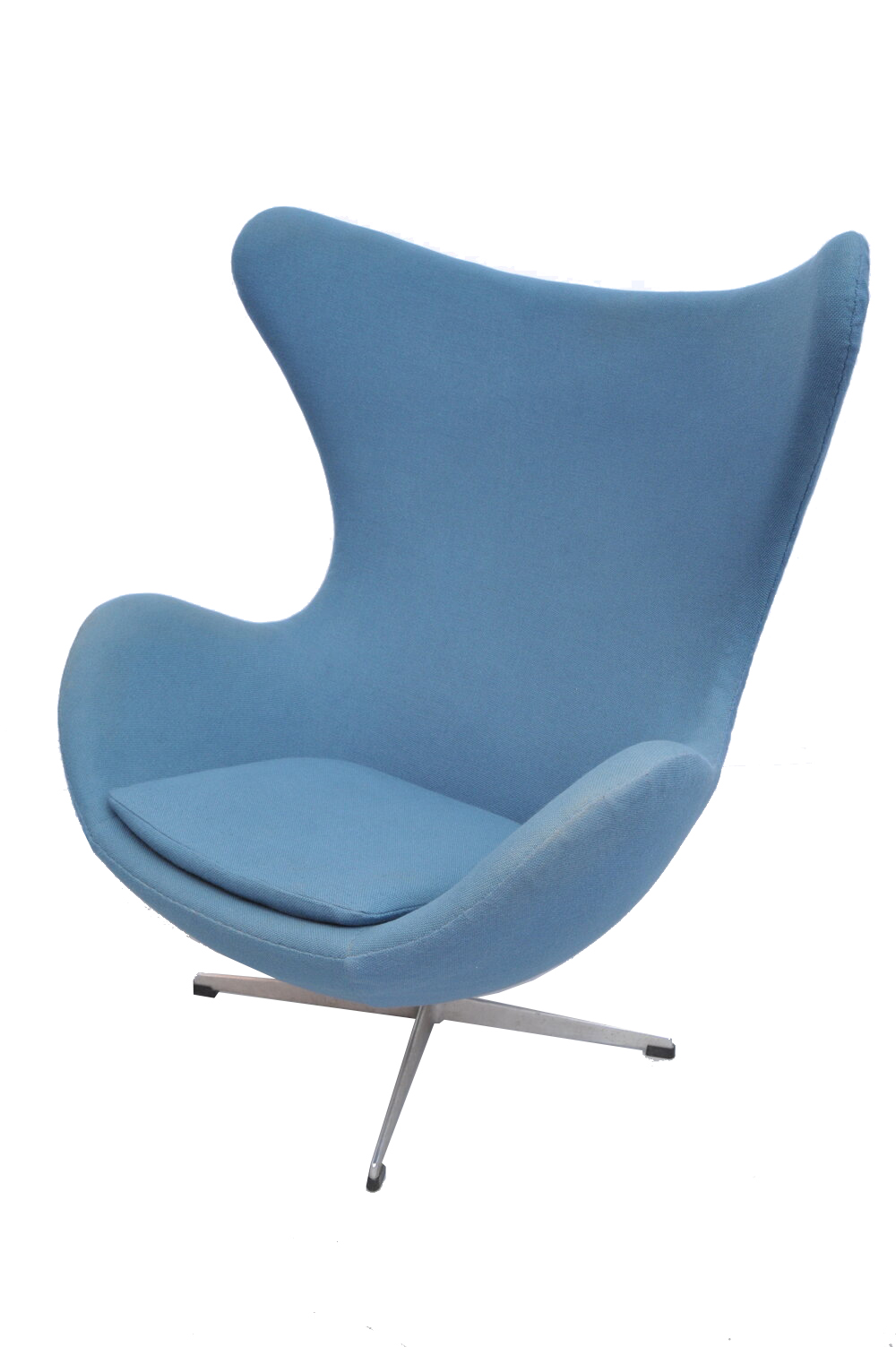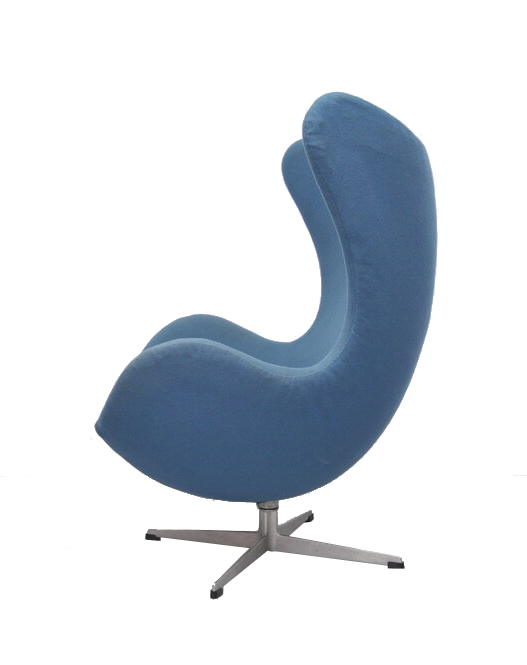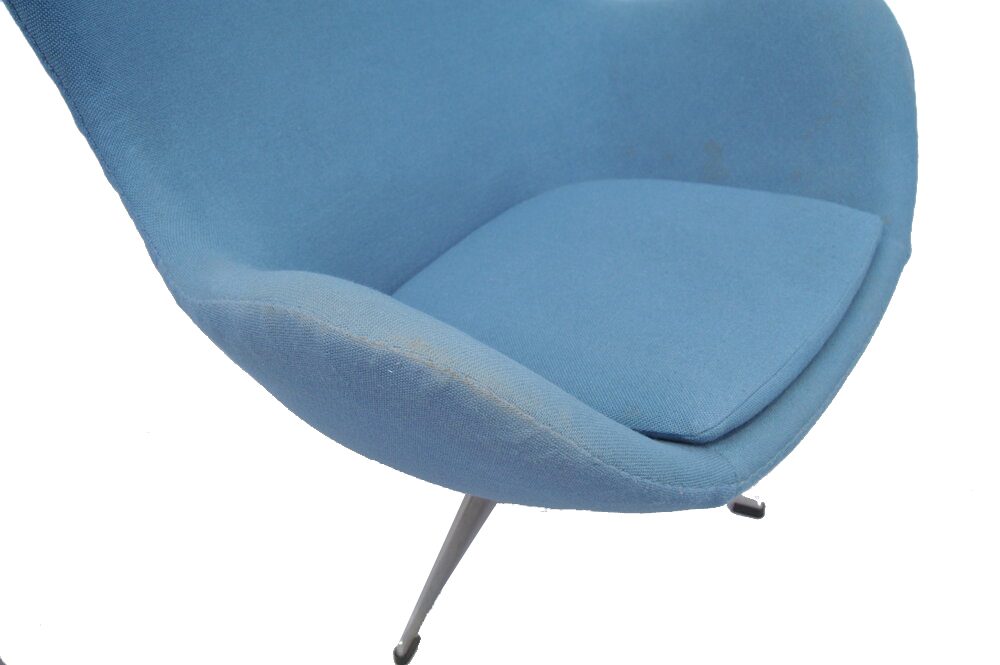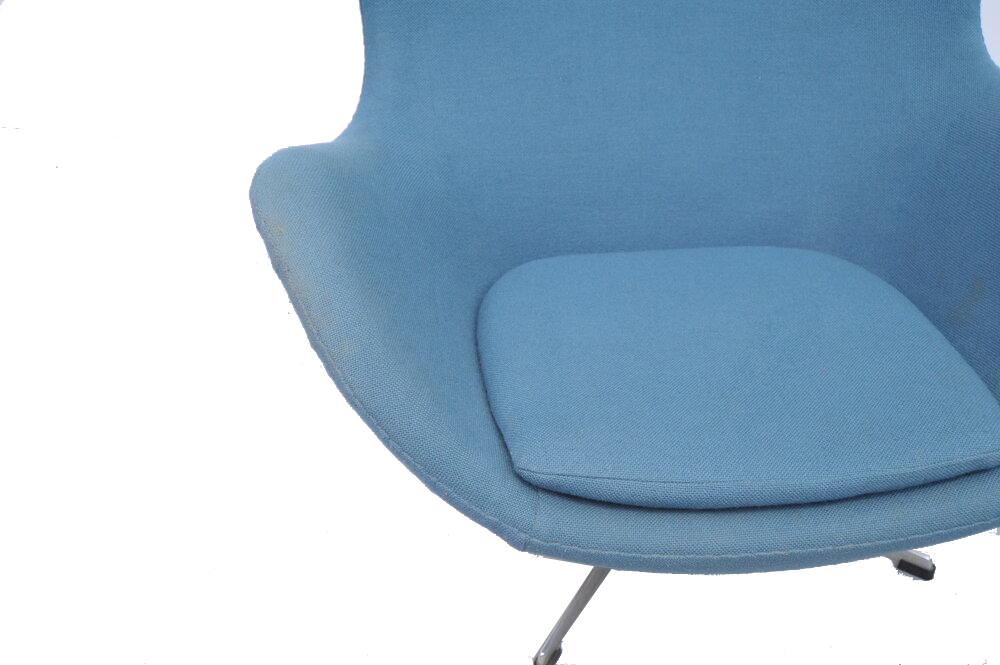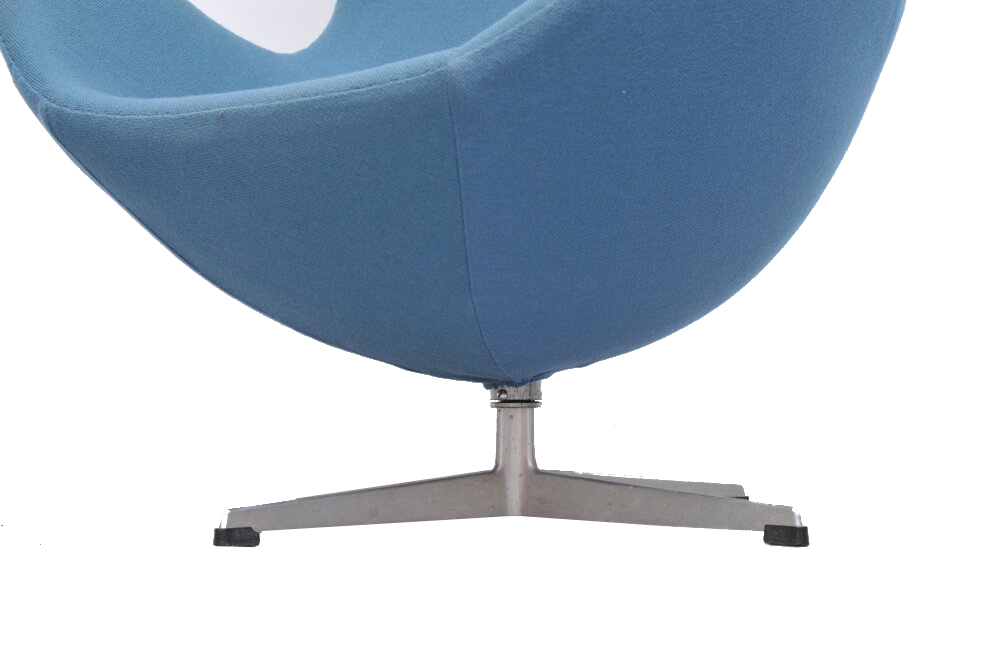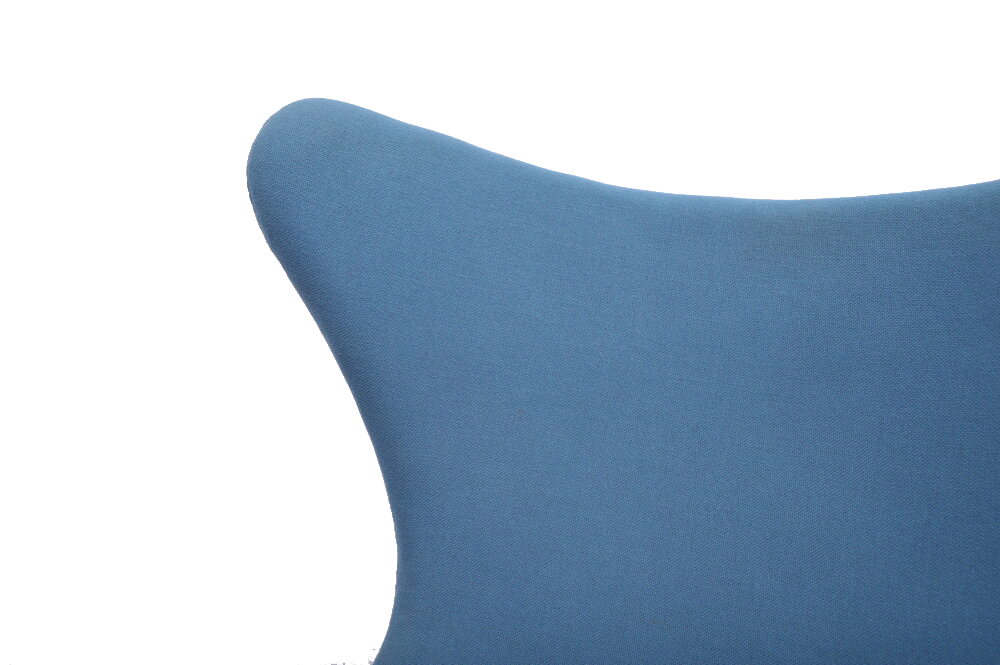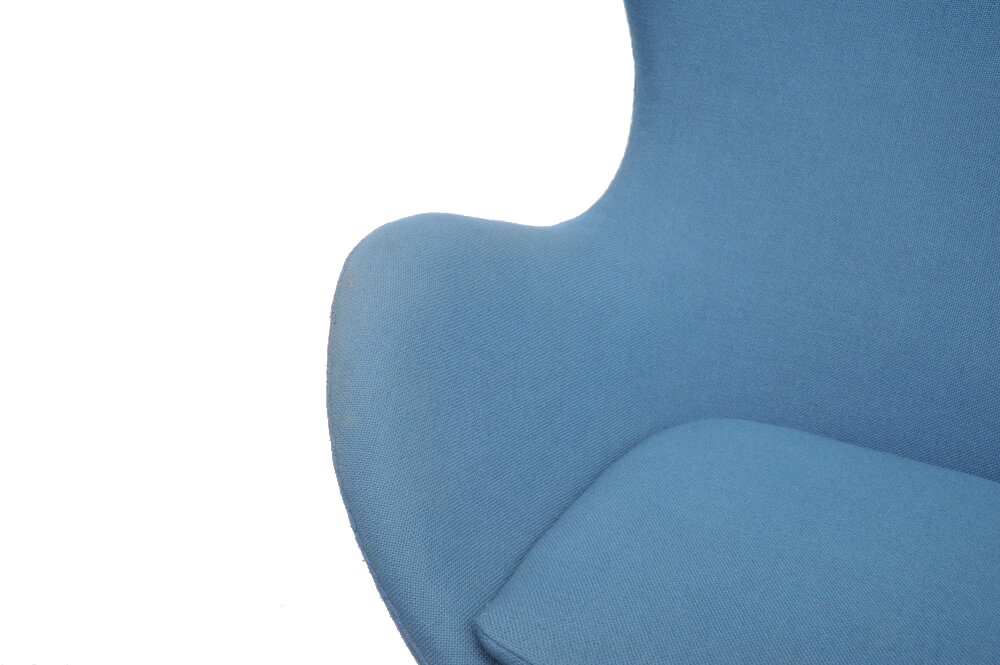 Egg Chair
by Arne Jacobsen
1950´s.
Early "egg chair" by Arne Jacobsen.
Made in 1961 by Fritz Hansen.
Covered with petrol colored wool fabric and an aluminum base.
Design: Arne Jacobsen
Manufacturer: Fritz Hansen Good condition
Height: 100 cm | Width : 86 cm | Depth: 72 cm
The "Egg Chair" 1950
The Egg Chair was designed in 1961 by the Danish architect and designer Arne Jacobsen and produced for the lobby and lounge areas of the Radisson SAS Royal Hotel in Copenhagen. The chair is part of Jacobsen's famous "Swan and Egg" series, which is known for its organic shapes and use of high-quality materials.
This Chair is a comfortable and elegantly shaped chair made of a shell of fiberglass-reinforced plastic and upholstered in leather or fabric. It has an inviting, round shape that embraces the user's body and provides maximum comfort. The chair's form is inspired by an egg, which gives the chair its name.
The design of this is an example of the Scandinavian design style of the 1960s, known for its clean lines and organic forms. The chair became an iconic design object upon its introduction and is still highly coveted today. It is produced by the Fritz Hansen company and is available in many different colors and upholstery options.
"Egg Chair" has found its place in many modern interior design styles and is a timeless design object that is used in both private and public spaces.