Designer desk from "Svend Aage Madsen"
Nr. 2356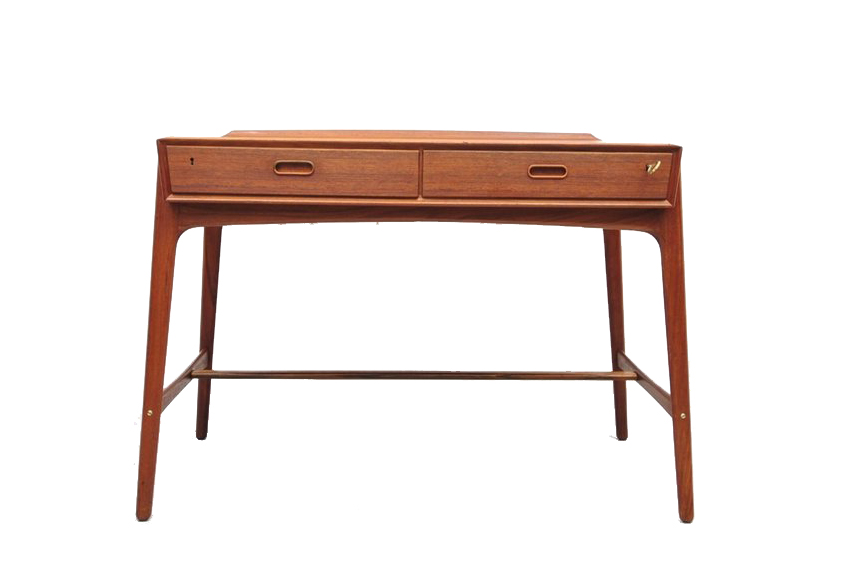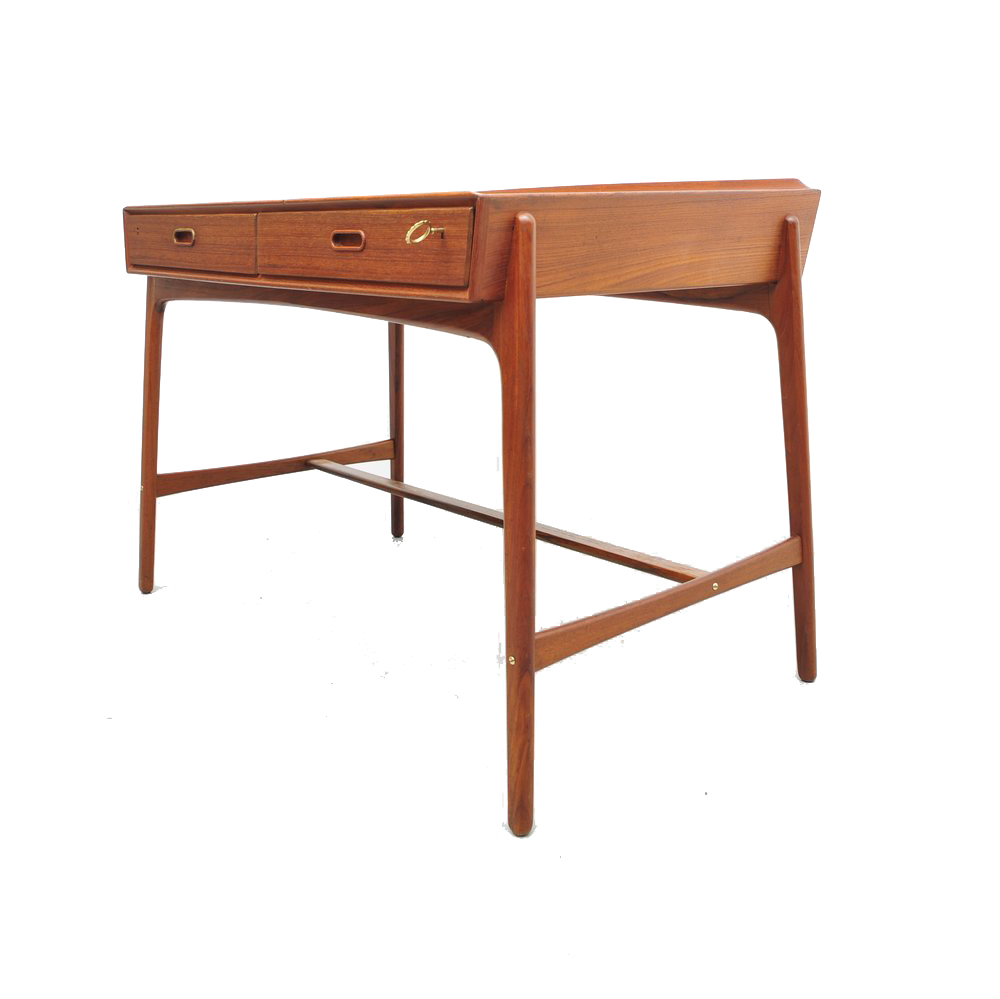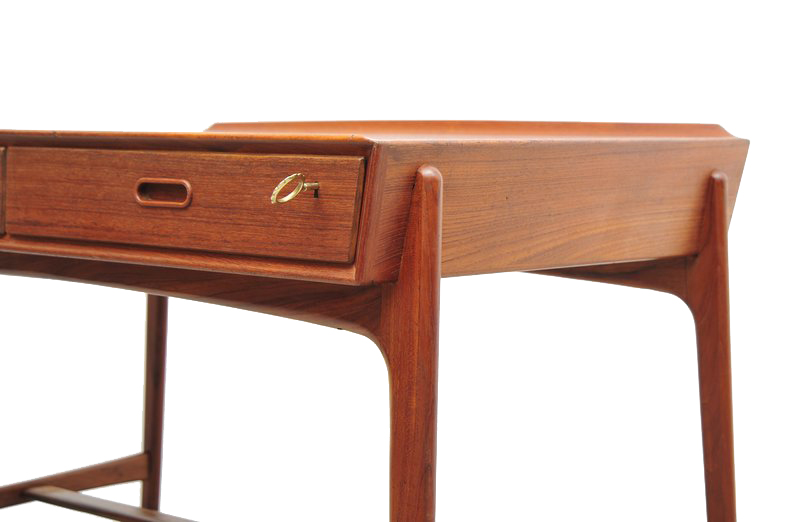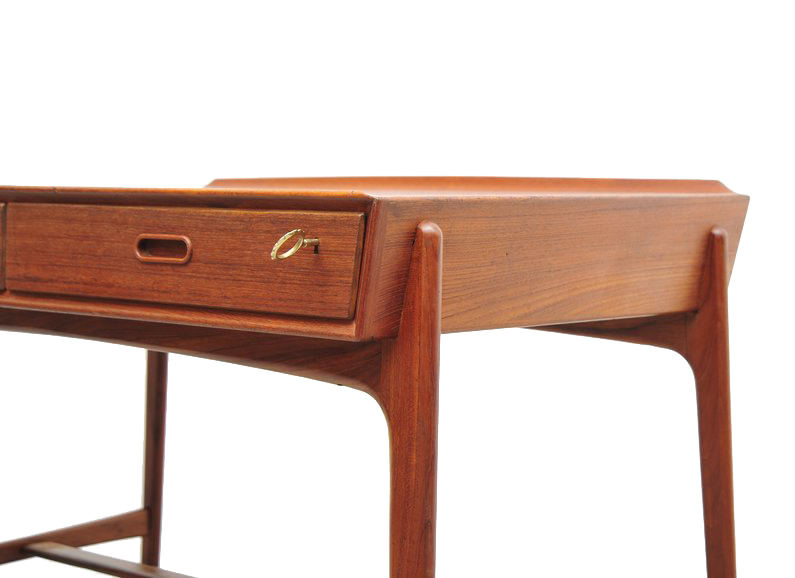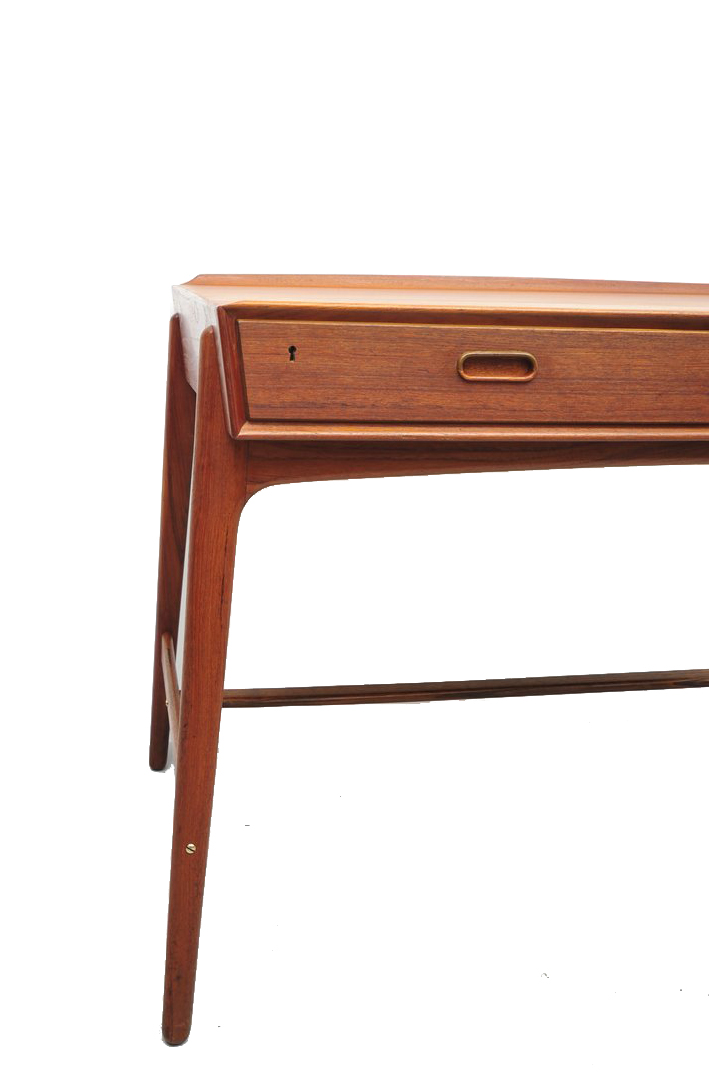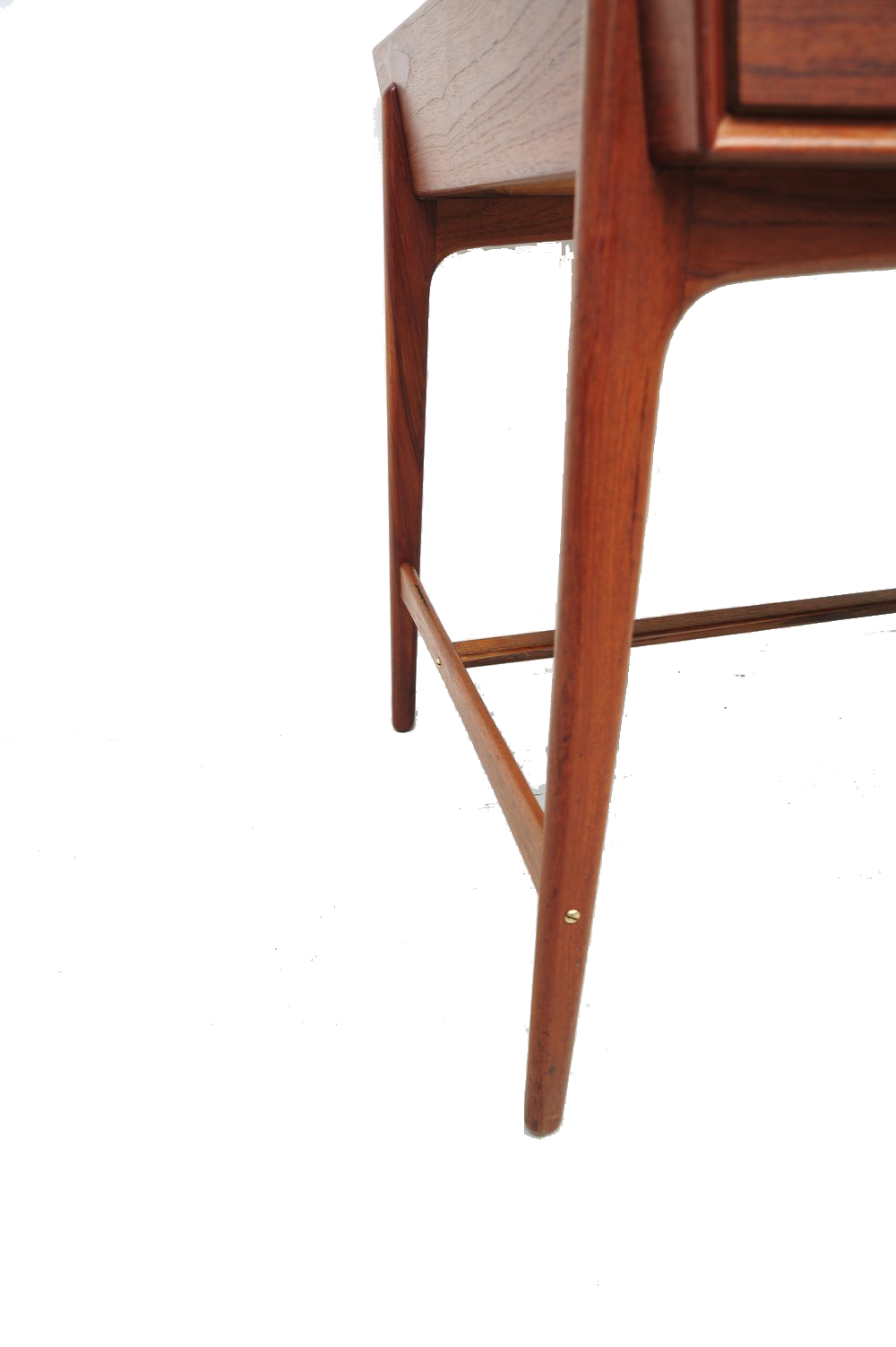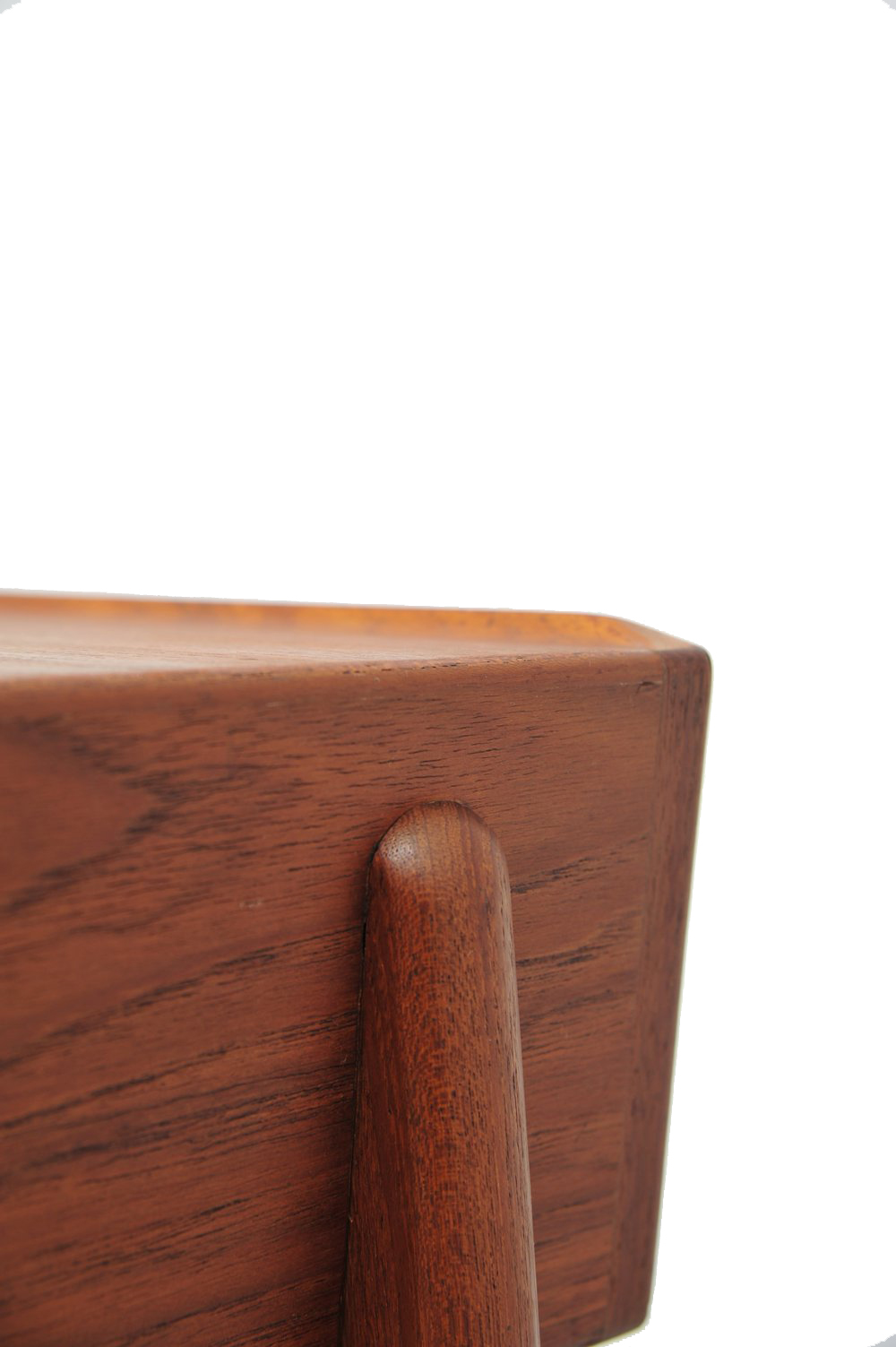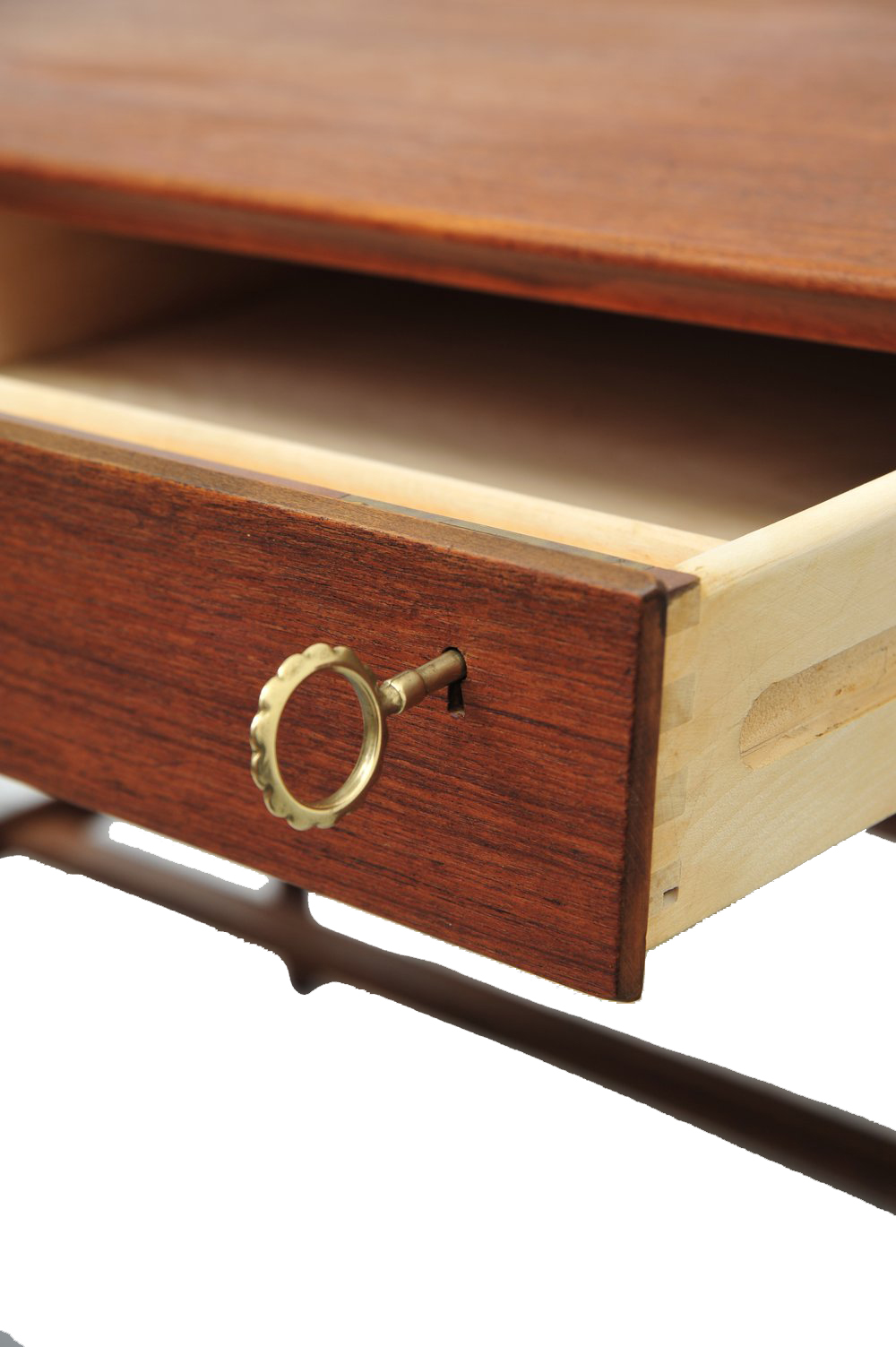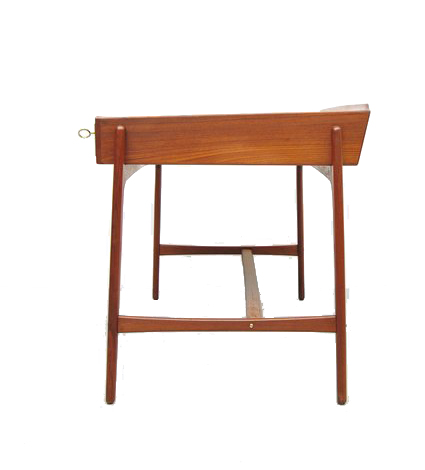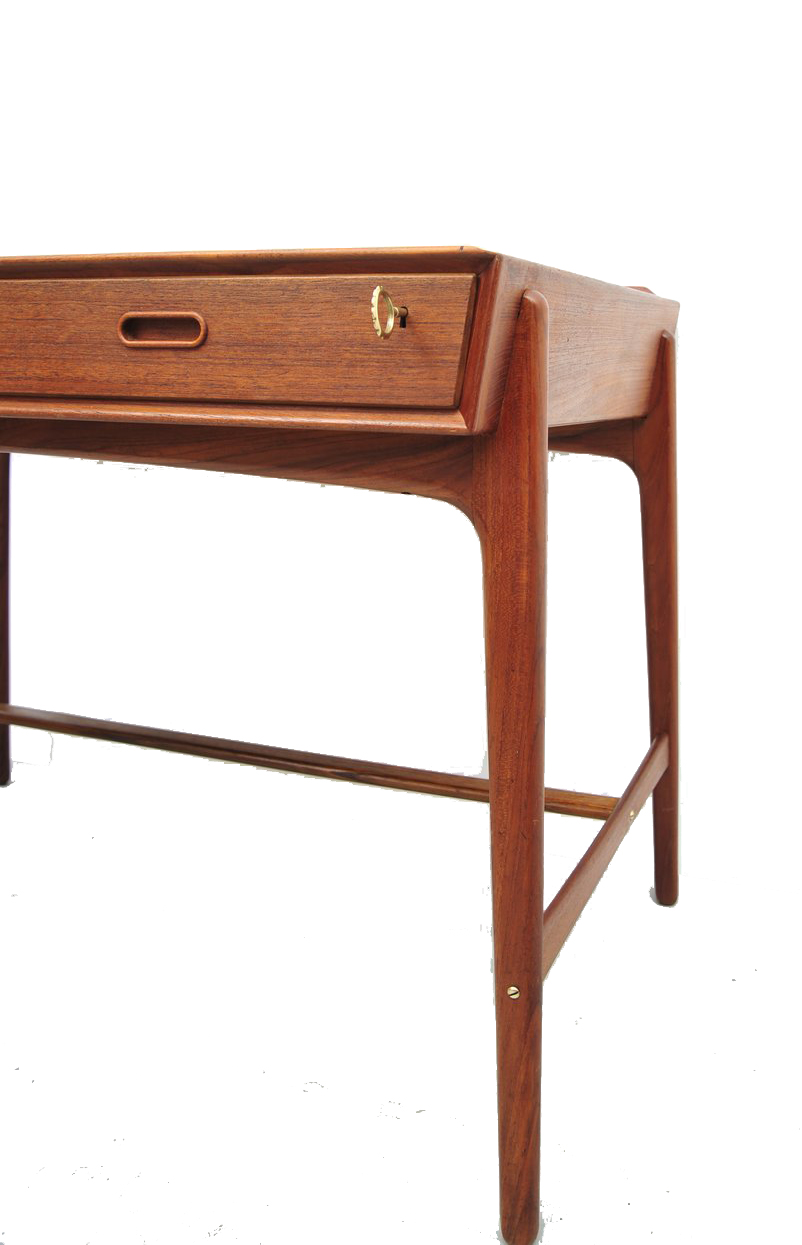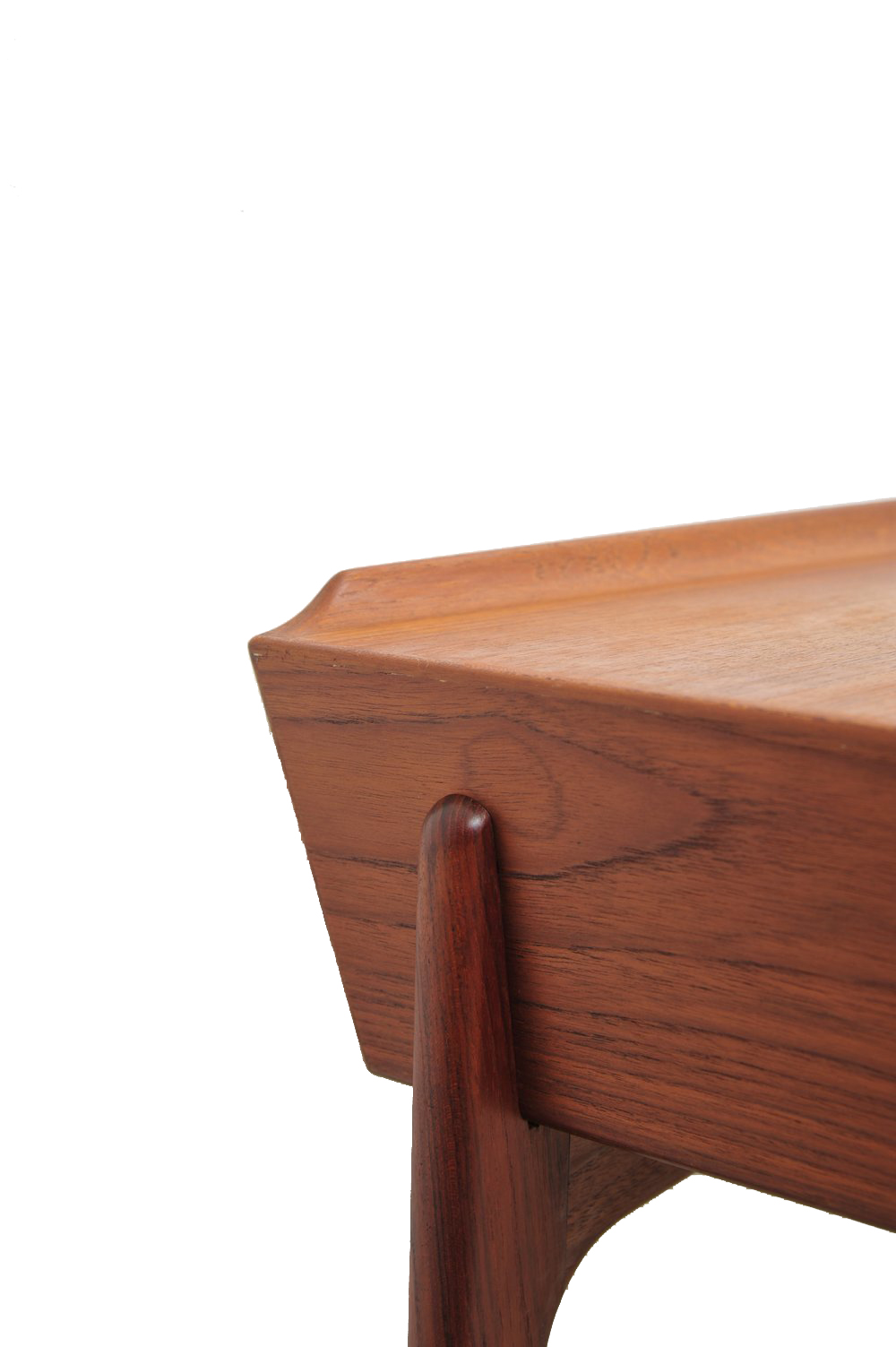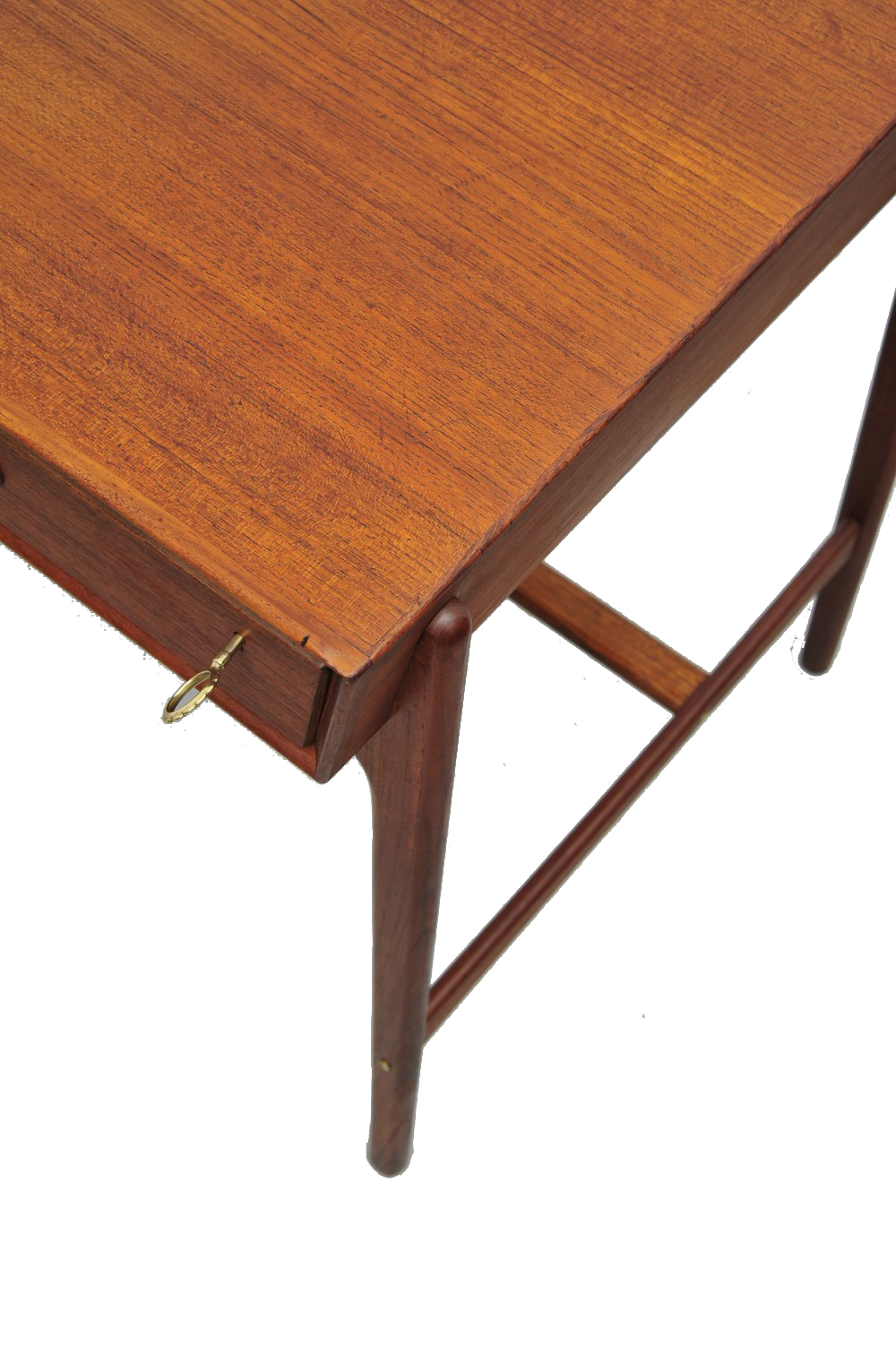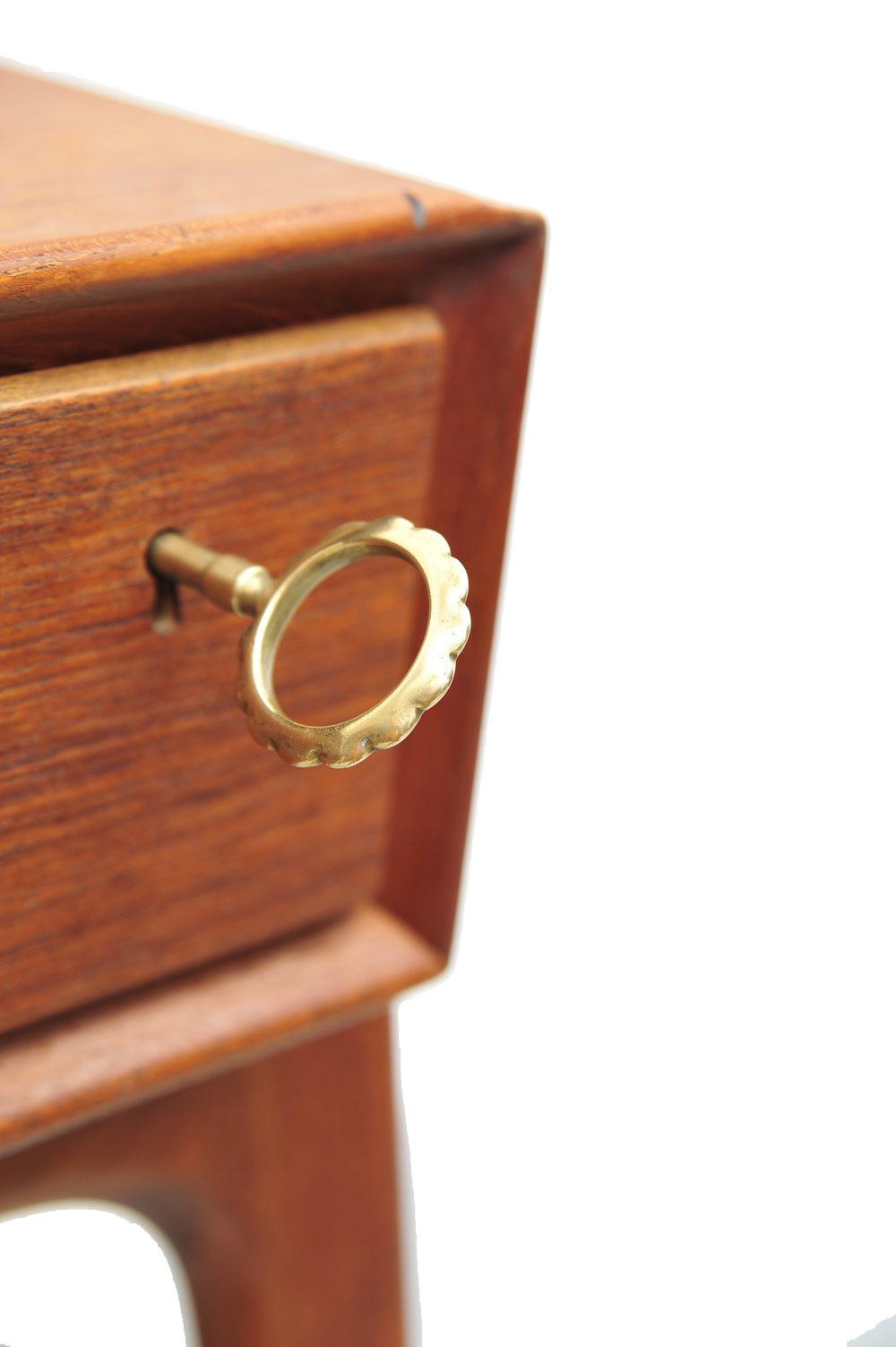 Designer desk from "Svend Aage Madsen"
Desk Modell 200
1958
Writing desk designed by the architect Svend Aage Madsen and made by Sigurd Hansens Møbelfabrik in Denmark.
Organically shaped desk in teak, with two drawers and original key. The desk is very filigree and has many small details.
Height: 76 cm | Width: 101 cm | Depth: 70 cm
Designer Schreibtisch "Svend Aage Madsen"
Der Designer Schreibtisch "Desk Modell 200" wurde 1958 von dem dänischen Möbeldesigner Svend Aage Madsen entworfen. Der Schreibtisch ist Teil der "Moduline"-Serie des Herstellers Sigurd Hansen, die für ihre klaren Linien und die Verwendung von hochwertigen Materialien bekannt ist.
Der "Desk Modell 200" ist ein minimalistischer Schreibtisch, der aus massivem Teakholz und lackiertem Stahl besteht. Er hat eine klare geometrische Formgebung und bietet ausreichend Platz für Arbeitsmaterialien und Bürogeräte. Der Schreibtisch verfügt über Schubladen auf beiden Seiten und bietet eine praktische und elegante Lösung für die Organisation des Arbeitsplatzes.
Das Design des "Desk Modell 200" ist typisch für die skandinavische Designtradition der 1950er und 1960er Jahre. Es ist funktional und ästhetisch ansprechend zugleich. Der Schreibtisch war bei seiner Einführung ein großer Erfolg und gewann schnell internationale Anerkennung für sein innovatives Design.
Heute ist der "Desk Modell 200" ein begehrtes Sammlerstück und wird auch von einigen Herstellern in einer Neuauflage angeboten. Er gilt als zeitloses Designobjekt und findet auch heute noch Verwendung in vielen modernen Einrichtungsstilen.