Single-door Biedermeier cabinet 
Nr. 1111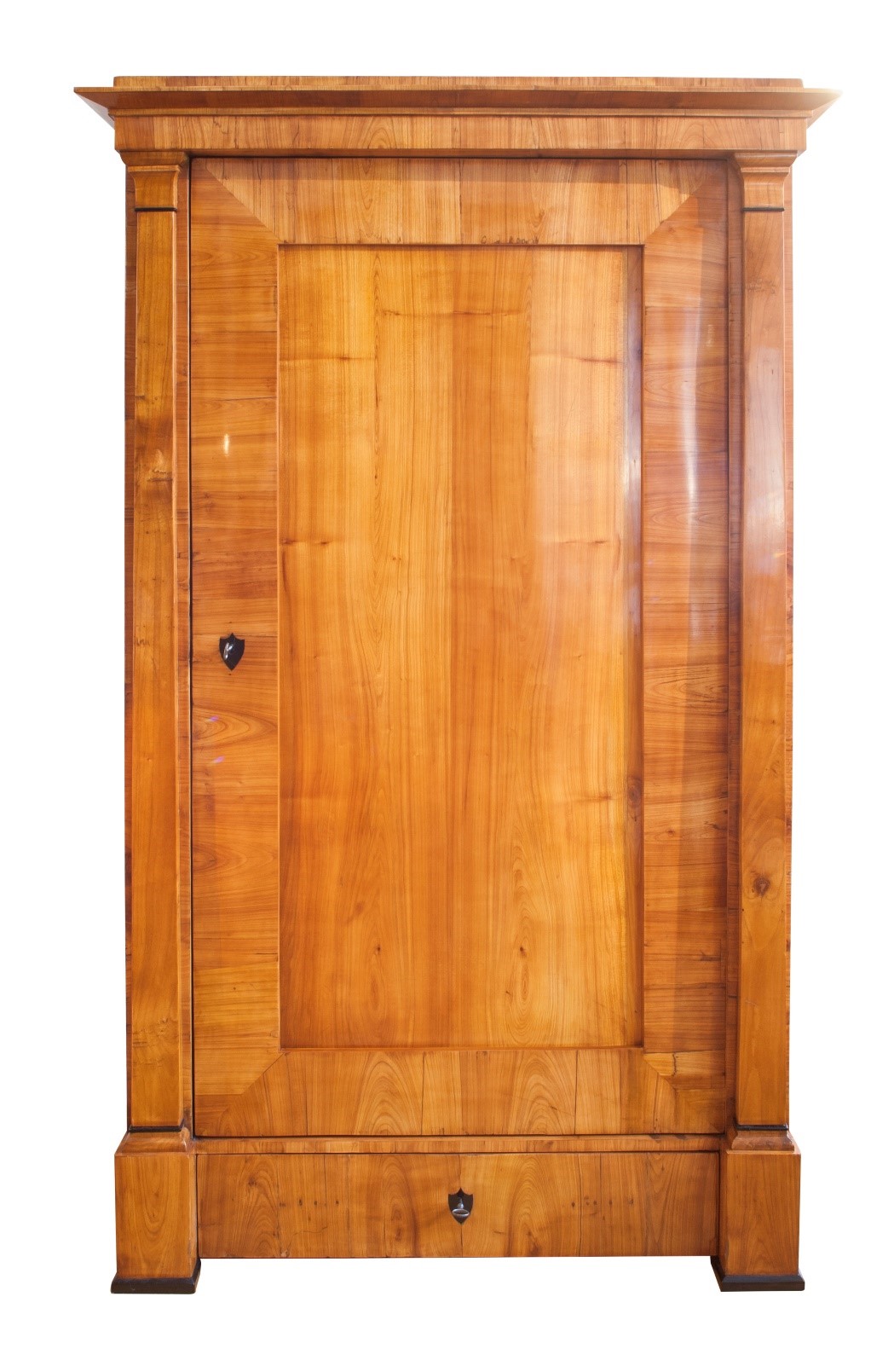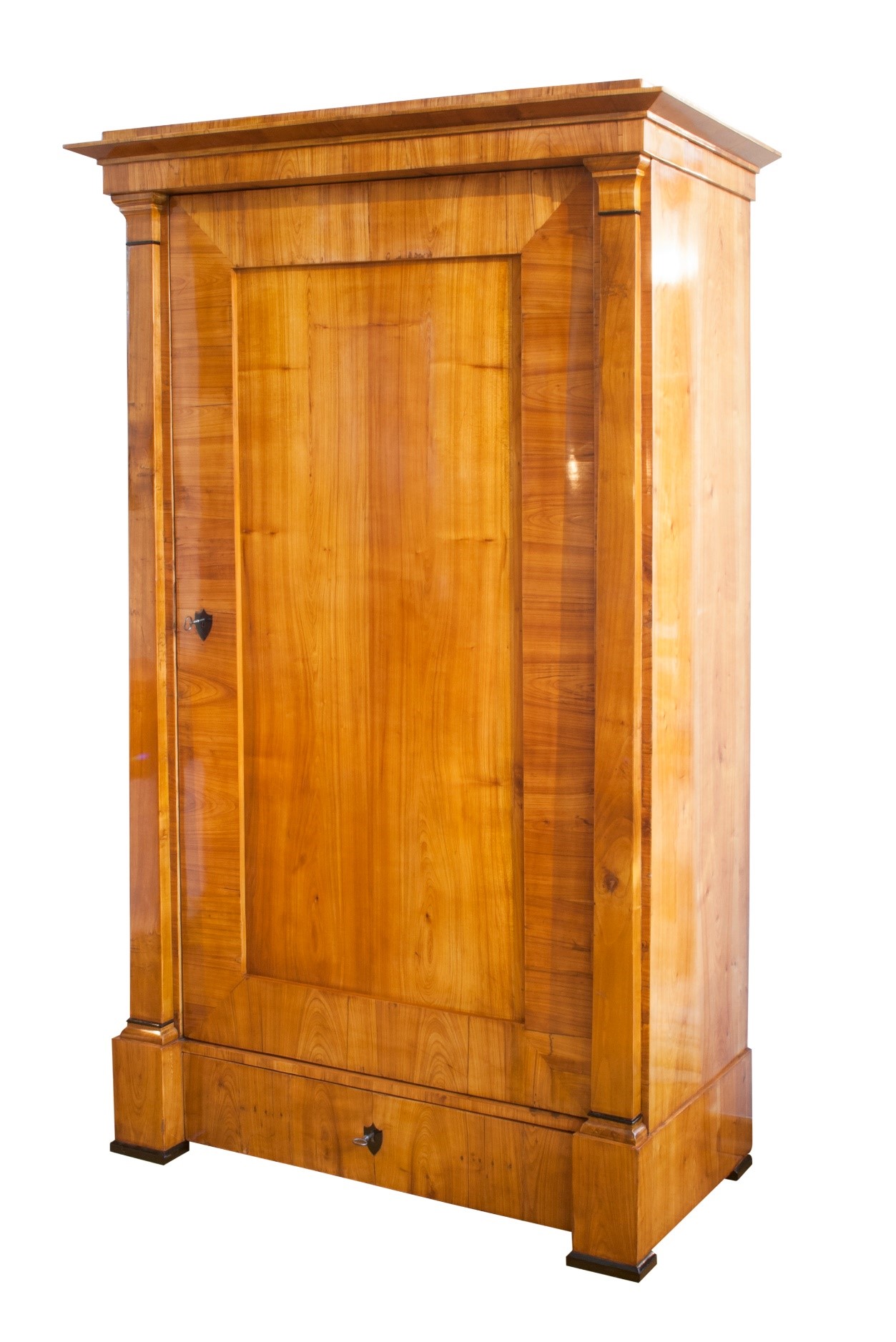 Single-door Biedermeier cabinet in cherry wood 
Thuringia around 1820.
Cherry wood veneered on a softwood body decorated with flat pilasters. A plinth drawer.
Height: 176 cm
Width body: 95 cm
Width of cornice: 105 cm |
External depth: 48 cm | Inner depth: 40 cm.
Single-door Biedermeier cabinet 
A Biedermeier wardrobe is a furniture piece from the Biedermeier era (approximately 1815 to 1848) in Germany, usually made of wood. As the name suggests, this wardrobe has a single door that provides access to the interior space. The wardrobe is typically rectangular or square and stands at a height of about 1.5 to 2 meters.
A one-door Biedermeier wardrobe is typical of the Biedermeier era. They were often used as clothes cabinets and offered space for clothing and other personal belongings.
Some Biedermeier wardrobes also had drawers or additional compartments to create additional storage space.
This beautiful wardrobe is made of cherry wood and comes from the Thuringia region, where it was manufactured around 1820. It is cherry wood veneered on a softwood body and decorated with flat pilasters. A base drawer provides even more storage space.
Today, one-door Biedermeier wardrobes are often traded as collector's items and can be found in many antique shops or online auction houses. They are known for their timeless elegance and high craftsmanship, making them sought-after pieces for lovers of historic furniture.
Biedermeier at RSA Wiesbaden
You can find a wide selection of Biedermeier furniture and decorative art pieces.
Regine Schmitz-Avila – your Biedermeier specialist for cabinets, tables, and chests.