Model commode
Nr. 1559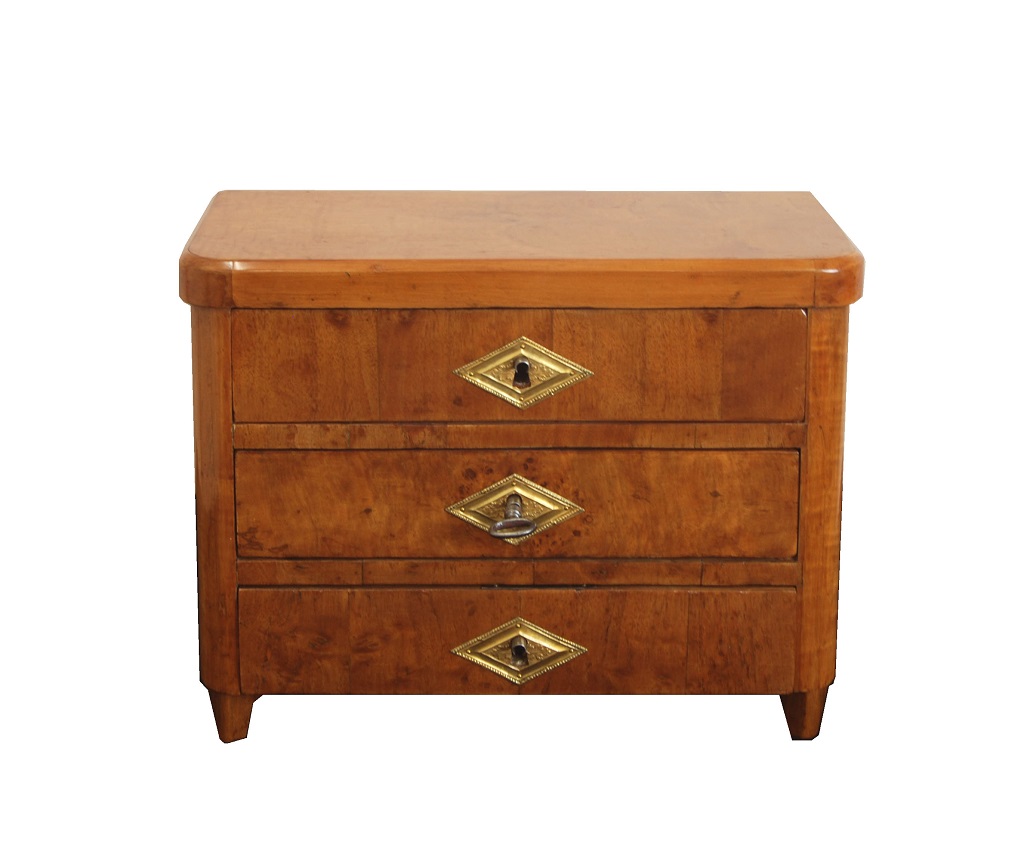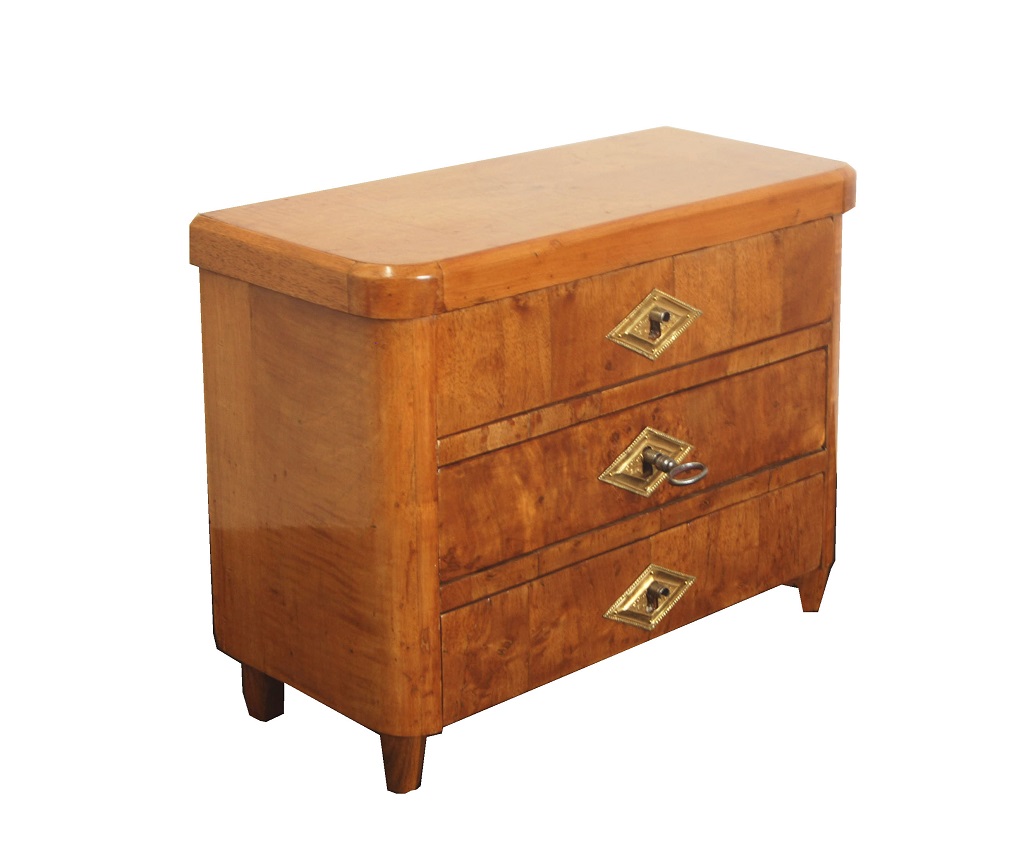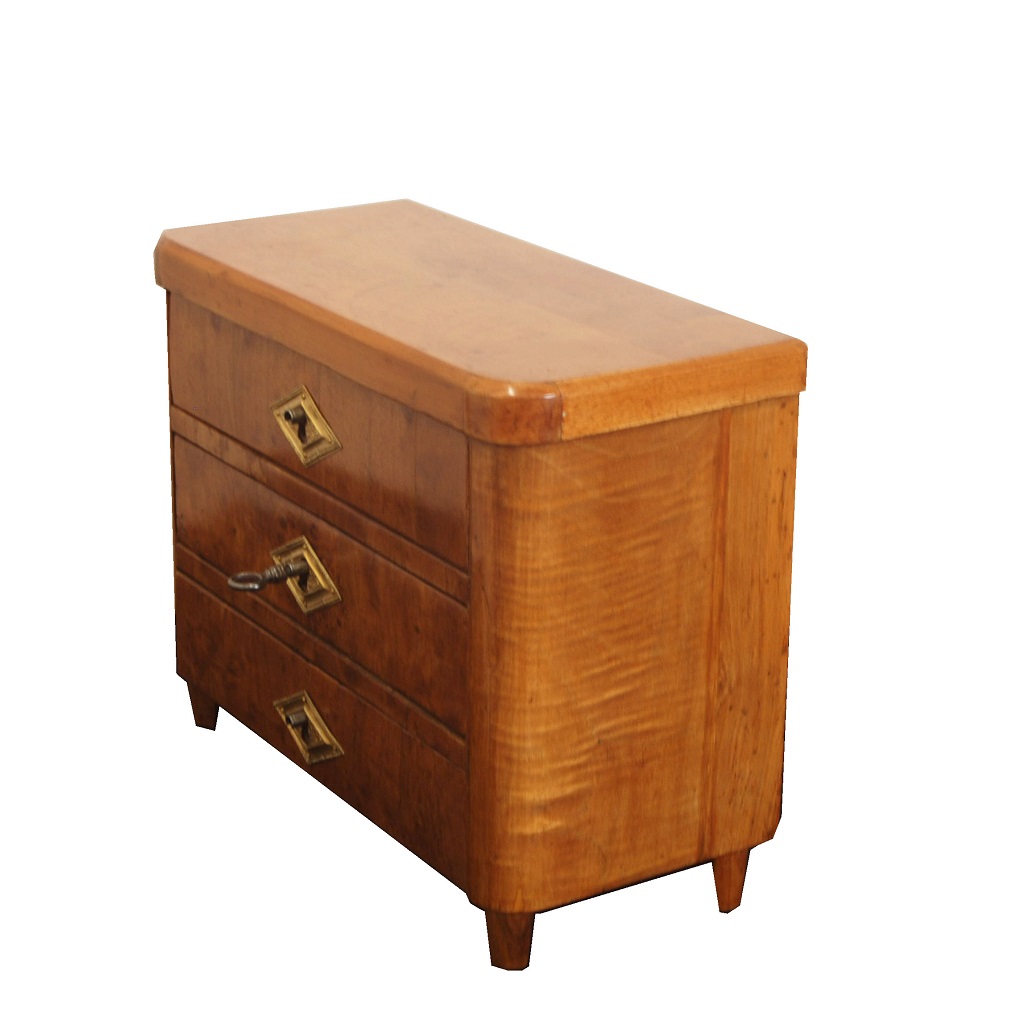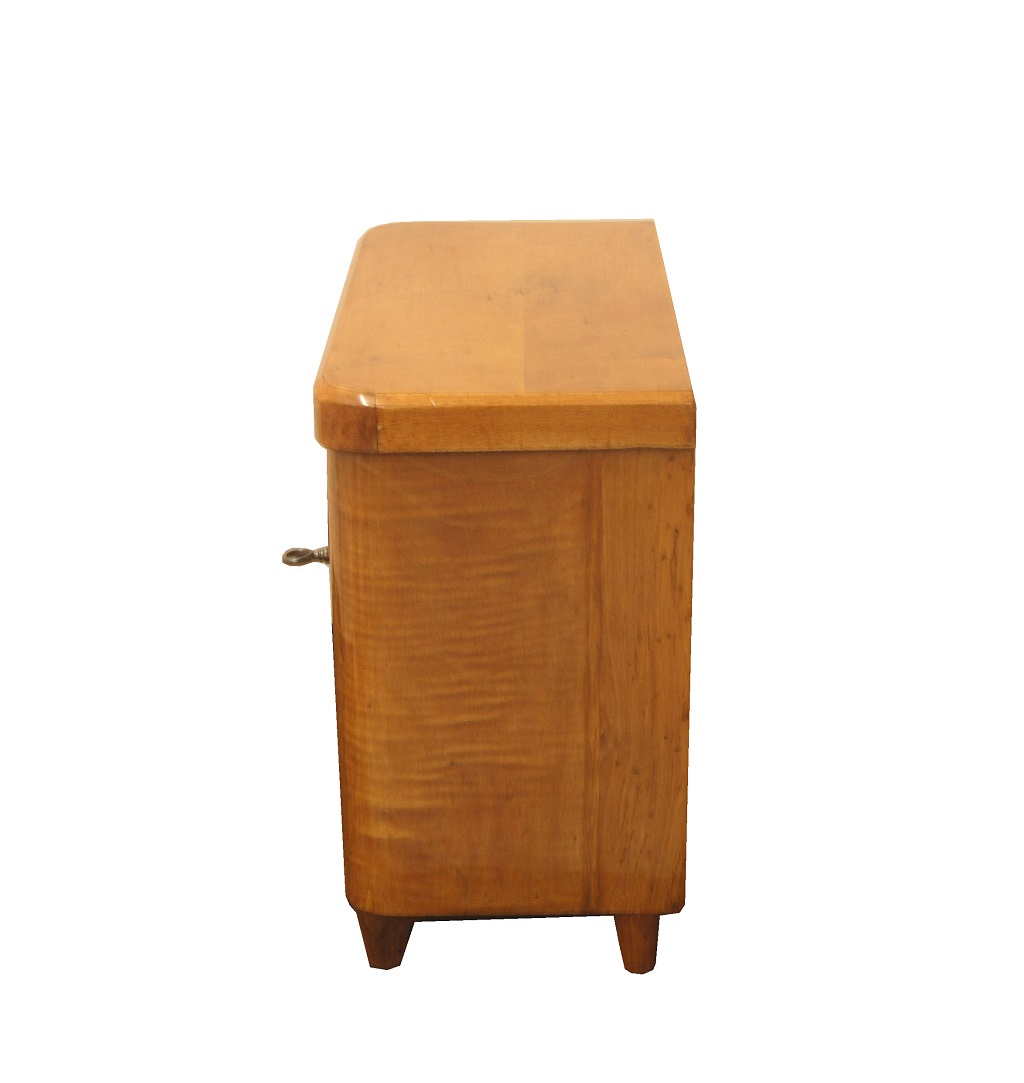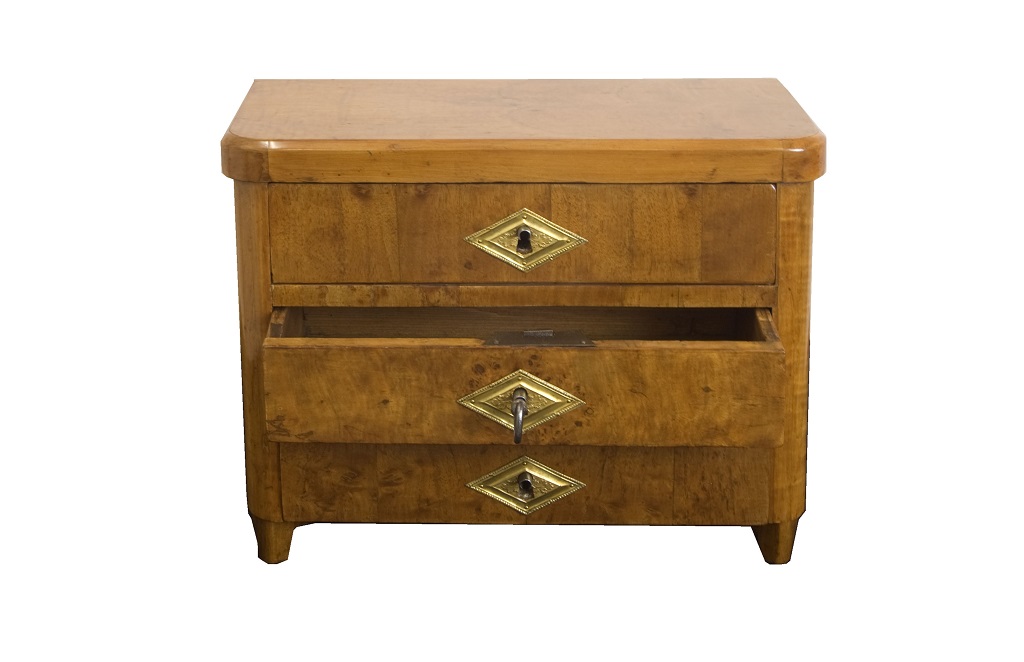 Model commode
Biedermeier around 1820.
Central Germany.
Fruit wood veneered on softwood carcase original brass rhombuses, locks and keys.
Three drawer body with wonderful patina.
Original fittings. Original locks
Height: 27cm | Width: 33 cm Depth: 15 cm
Biedermeier Model commode
Model commodes were popular during the Biedermeier era and are still highly sought-after collector's items today. These commodes were often used as sample pieces for furniture manufacturers or as presentation pieces for customers.
This small commode is from the Biedermeier period around 1820, in central Germany. It is veneered in fruitwood on a softwood body with original brass lozenges, locks, and key. The three-drawer body has a beautiful patina, original fittings and original locks.
Model commodes are usually smaller versions of regular commodes and can be made from various types of wood such as mahogany, cherry or walnut. They often feature intricate craftsmanship and embellishments such as inlays, brass fittings, and carvings.
Although they are small, model commodes are often very detailed and can be a valuable work of art. They are often used as collector's items or decorative pieces and can be a stylish addition to any home.
Model commodes were also a popular gift during the Biedermeier era and were often given as a token of appreciation or as a business gift.
Biedermeier at RSA Wiesbaden
You can find a wide selection of Biedermeier furniture and decorative art pieces.
Regine Schmitz-Avila – your Biedermeier specialist for cabinets, tables, and chests.