French Pendule "The study"
Nr. 036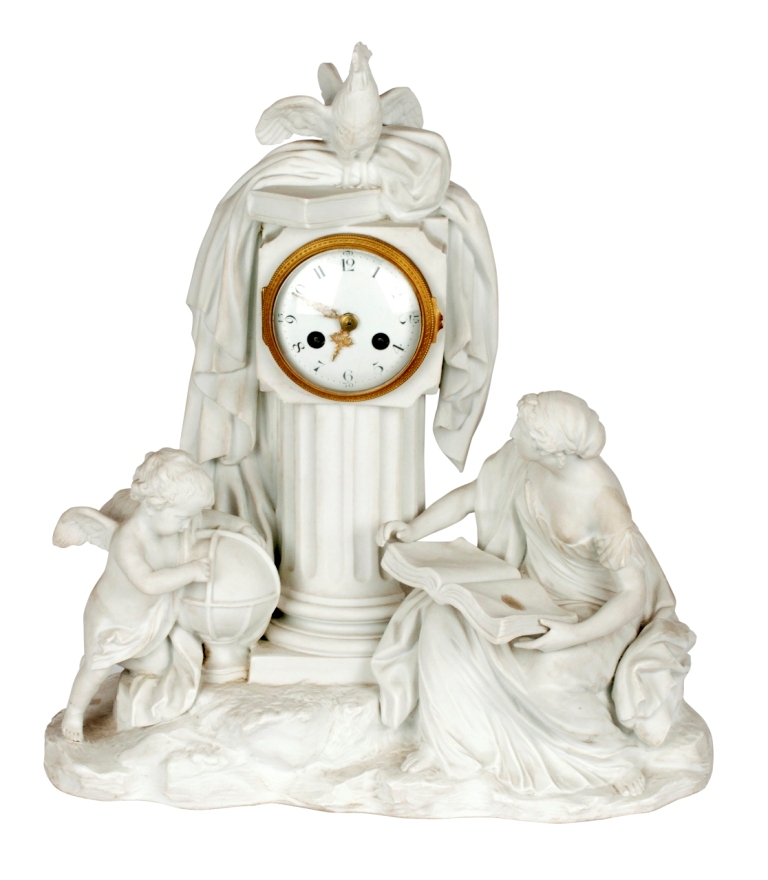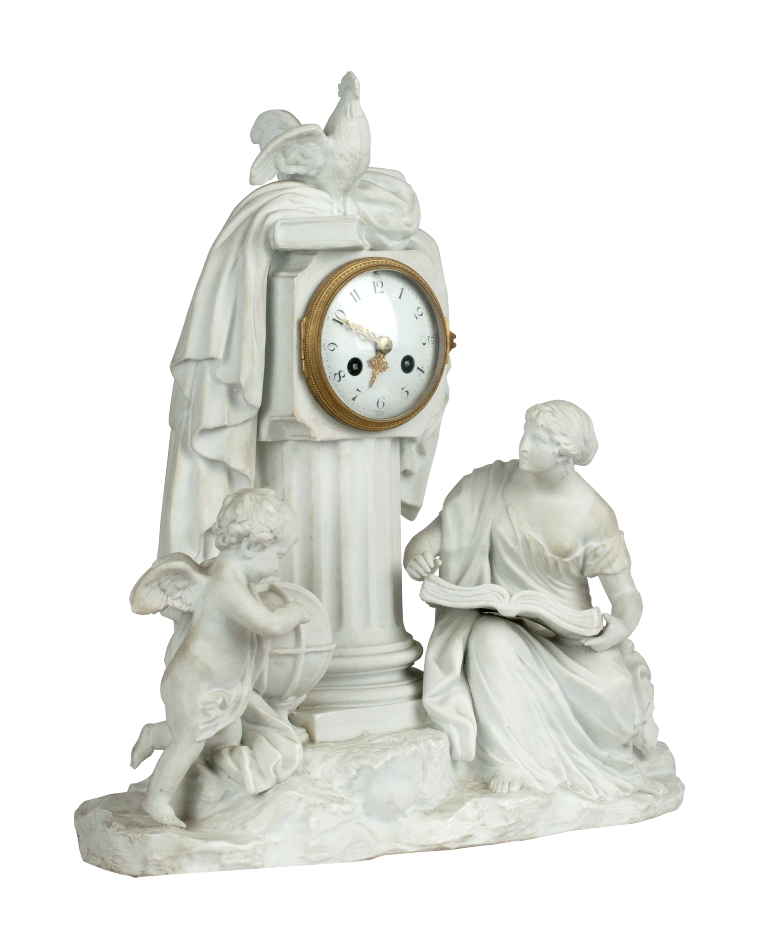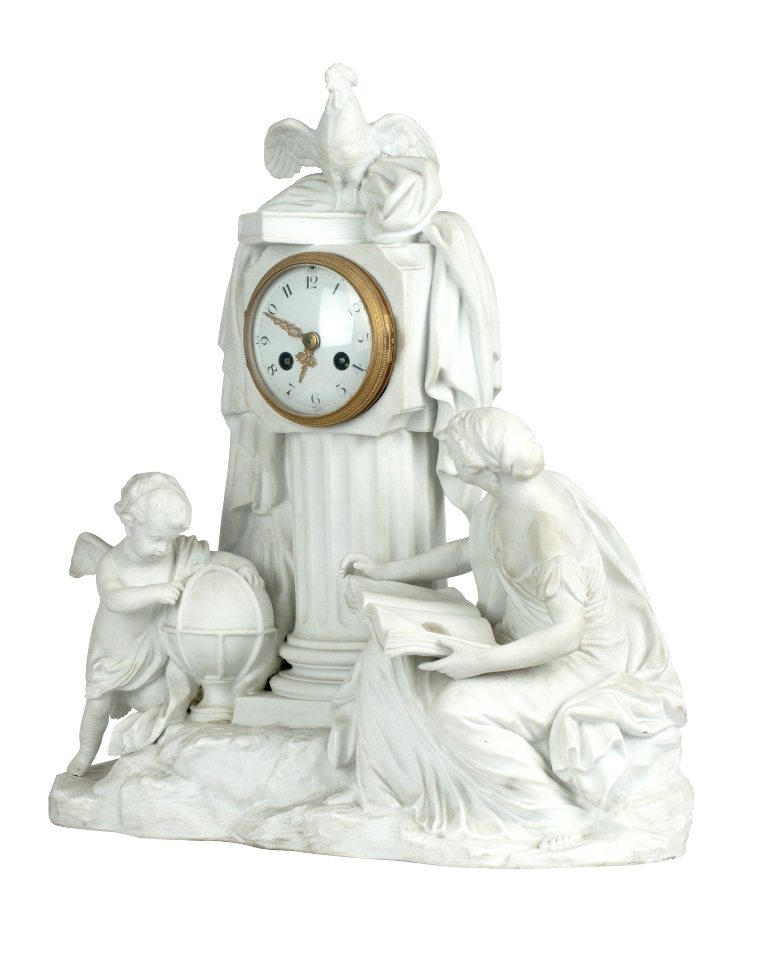 French Pendule "The study", implementation in Sèvre-Bisquit, France around 1830.
The Pendule has been made according to a famous draught out of the time of the clarification approx. 40 years later again.
The science are shown here symbolically with the attributes.
8-days work with half hour blow about castle disc blow work on tender bell (conditioned by the high silver salary). Tasteless-hung up pendulum.
height: 42 cm (16,5 inches) | Width: 38 cm (15 inches) | Depth: 18 cm (7,1 inches)
This model is illustrated with Tardy II, edition in 1981, p. 75