French ceiling lamp around 1830
Nr. 926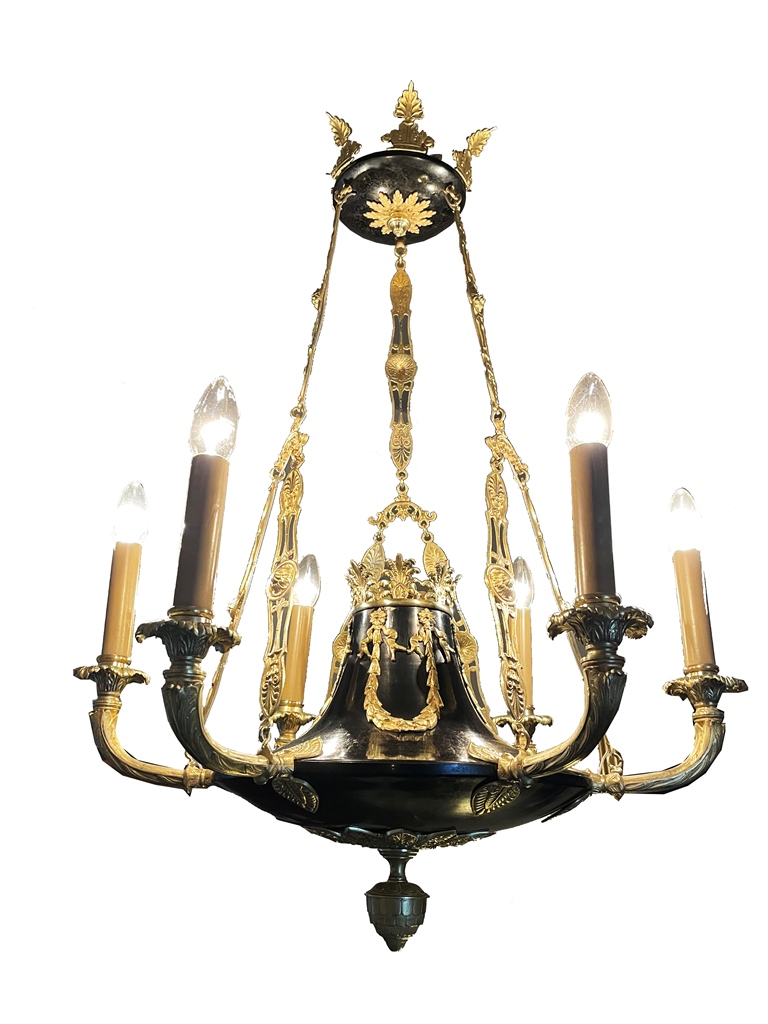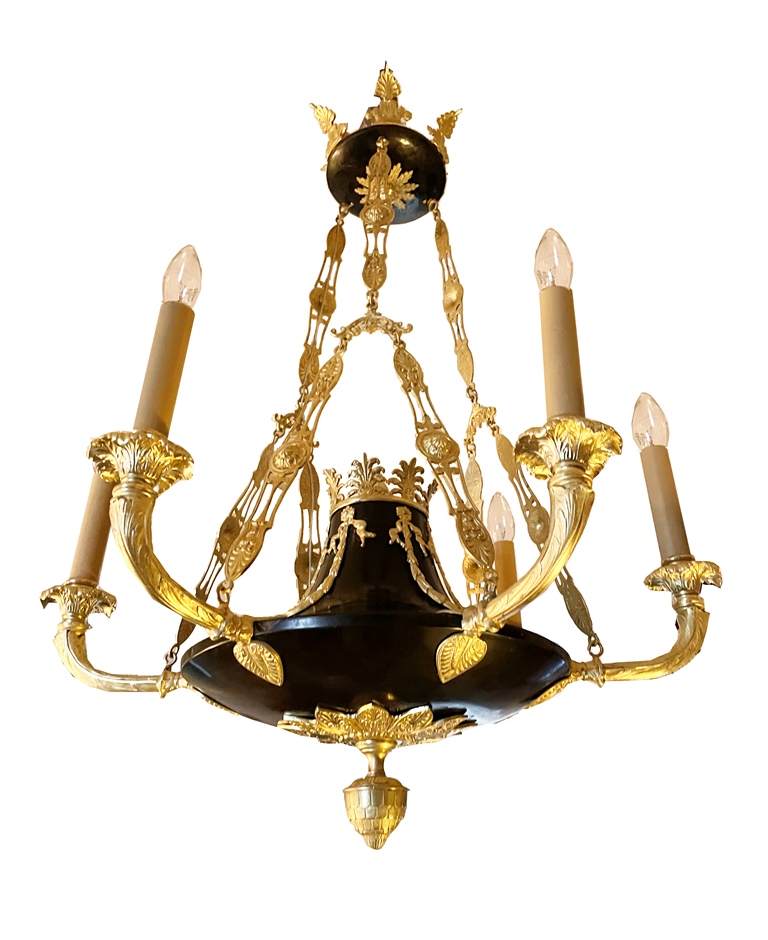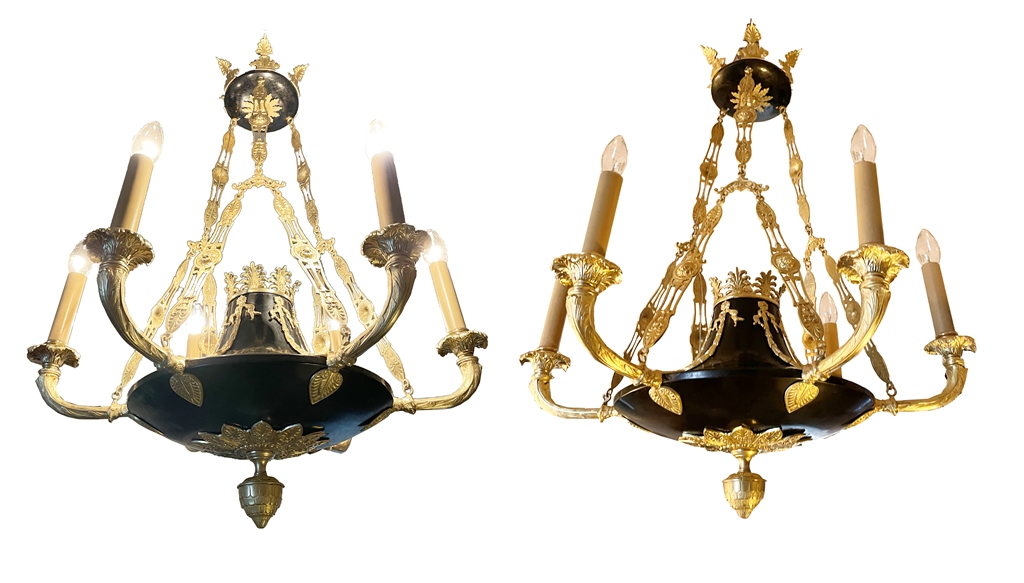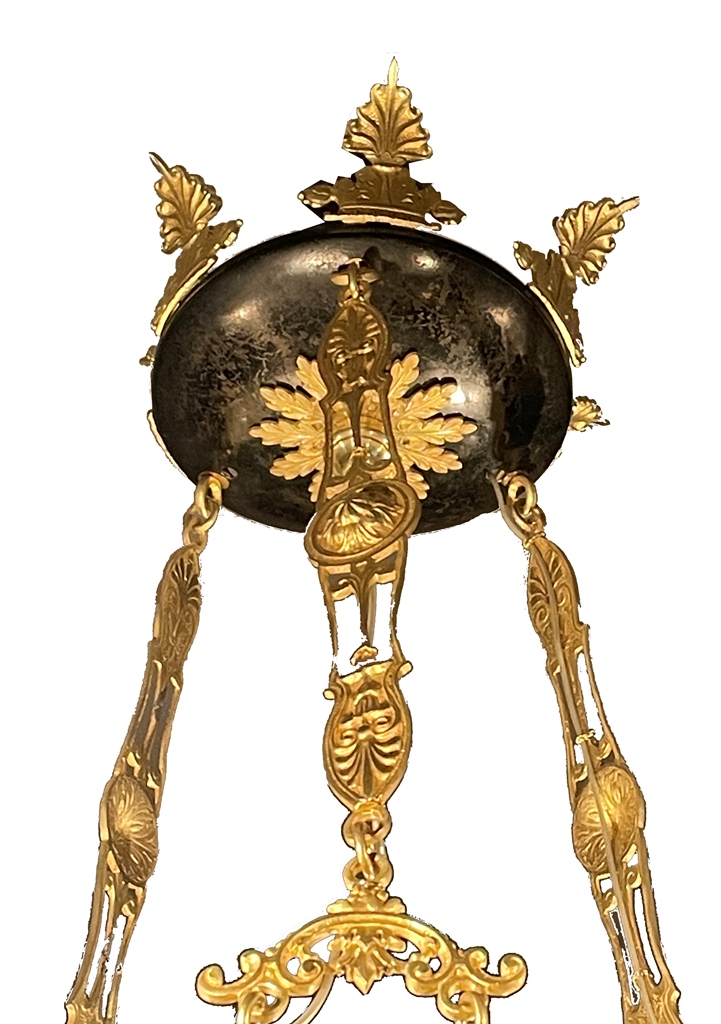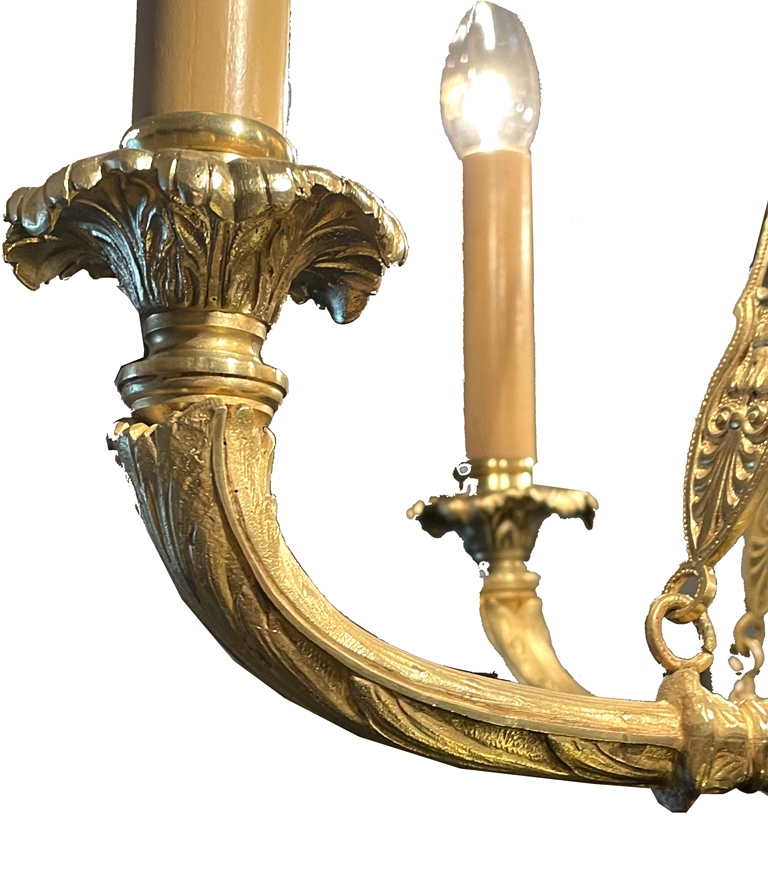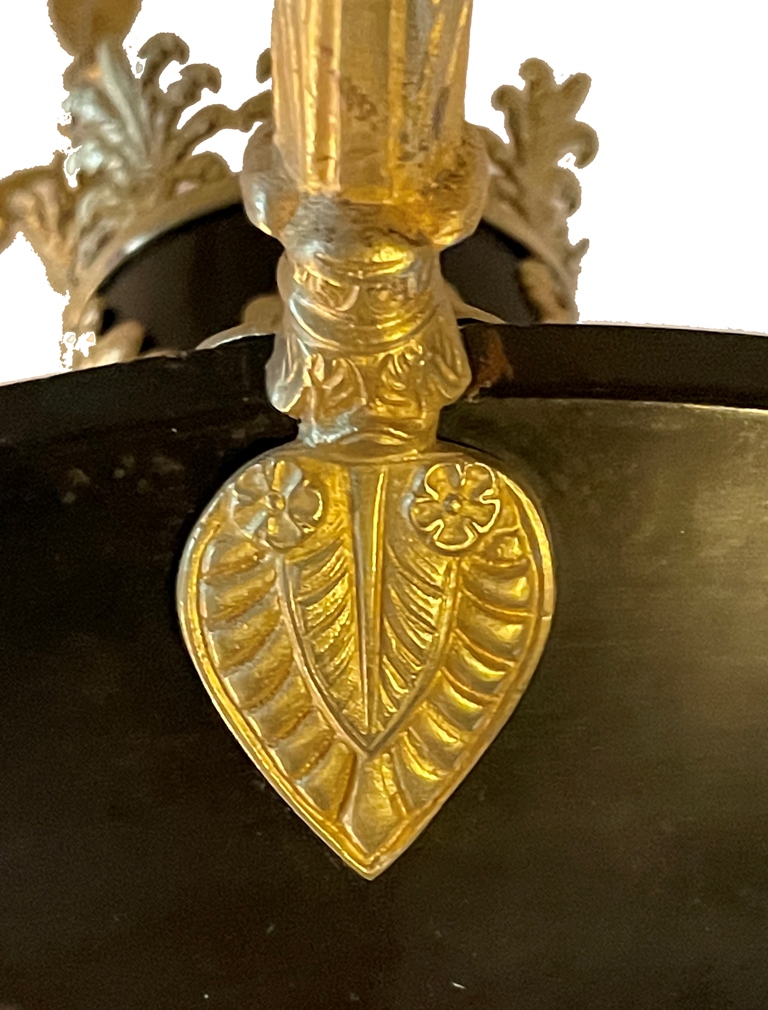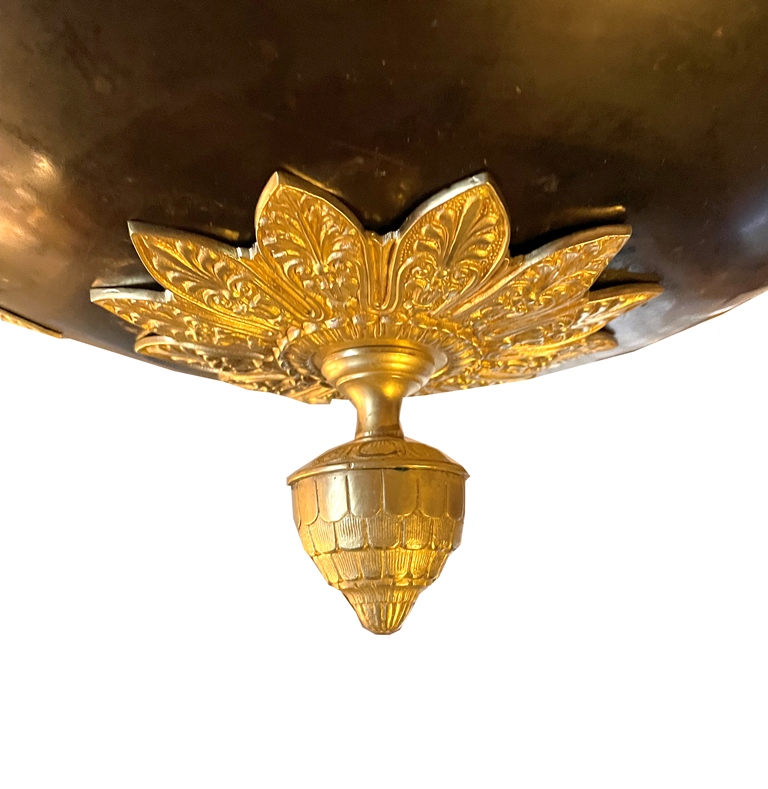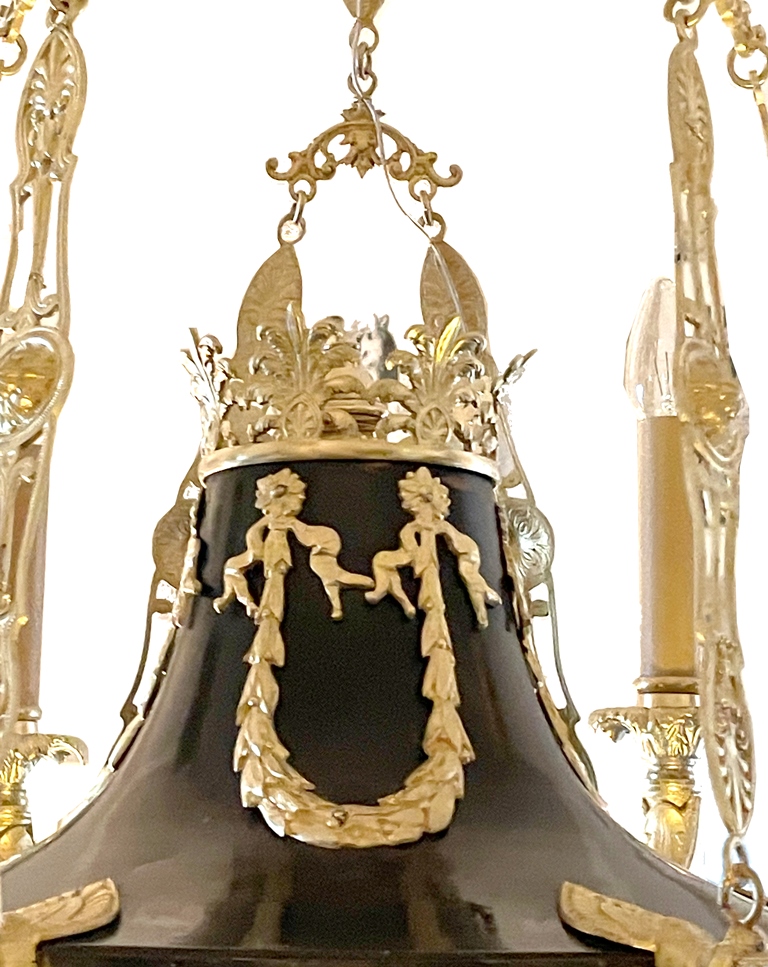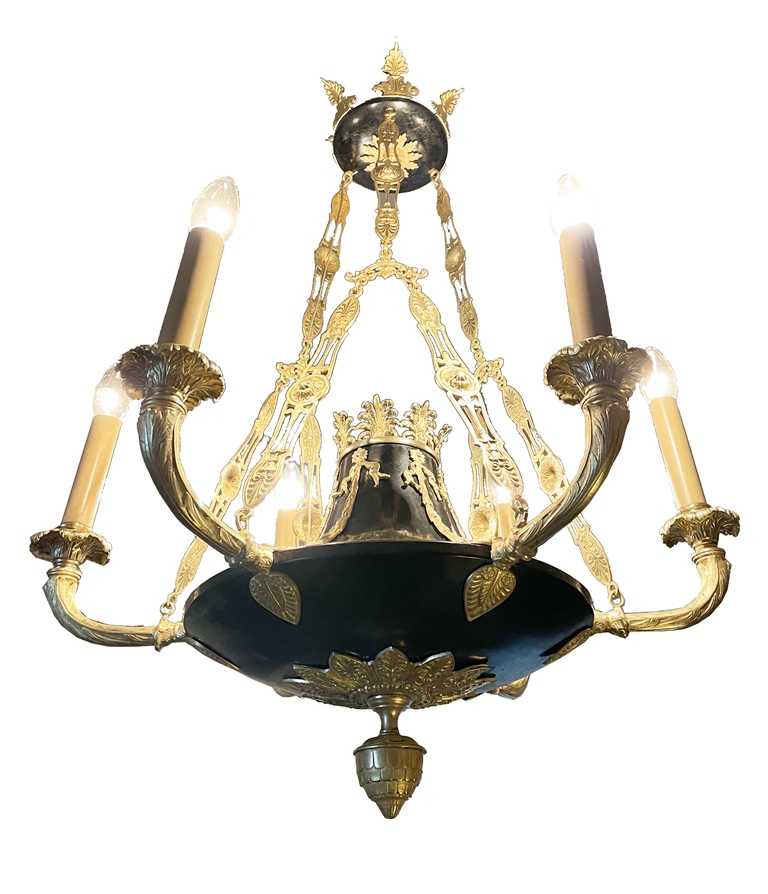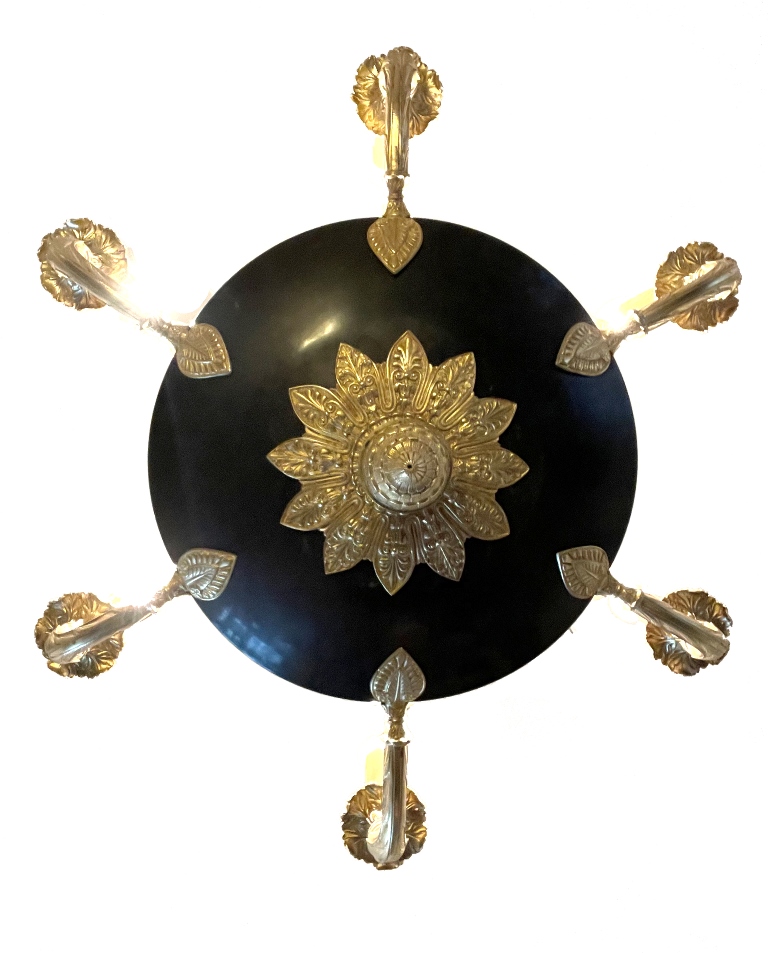 French ceiling lamp
so-called "traffic light"
France around 1830th
Cast iron burnished brass applications. The closed circular shell body is busy down with palmettes. Artichokes pin as a conclusion. The suspension for the three openwork chains is crowned with palmettes and grotesque masks; Laurel wreaths adorn the central part, crowned by circulating palmettes ornamental plant. Each of the six candlestick arms mounted on the shell. Electrified.
Height:
90 cm (35,43 inches) Diameter:
65 cm (25,59 inches)
French ceiling lamp around 1830
Biedermeier ceiling chandelier in 1830, lamps and chandeliers were very popular and frequently used in German households. Most lamps at the time were operated by candles or oil lamps because the use of electricity was still far off.
Ceiling chandeliers were particularly popular in large rooms such as castles, churches, and public buildings. These were often made of crystal, glass, or brass and adorned with many sparkling ornaments to create an impressive interplay of light.
In private households, simple ceiling lamps and wall lamps were also used. These were often made of brass or iron and equipped with glass or porcelain shades to diffuse and soften the light.
Over time, lamps and chandeliers were designed to be increasingly elaborate and artistic, and the use of electricity and light bulbs opened up new possibilities for lighting.
Today, we have access to a wide range of lighting options. Classic designs also inspire more modern and futuristic styles.
This unique ceiling chandelier shines in magnificent gold against a black background.
Lamps at RSA Wiesbaden
You can find more lamps, Art Deco lamps, and other art objects in my store in Wiesbaden. Regine Schmitz-Avila – your specialist for artistic lighting.