Early original Biedermeier pier mirror
Nr. 1472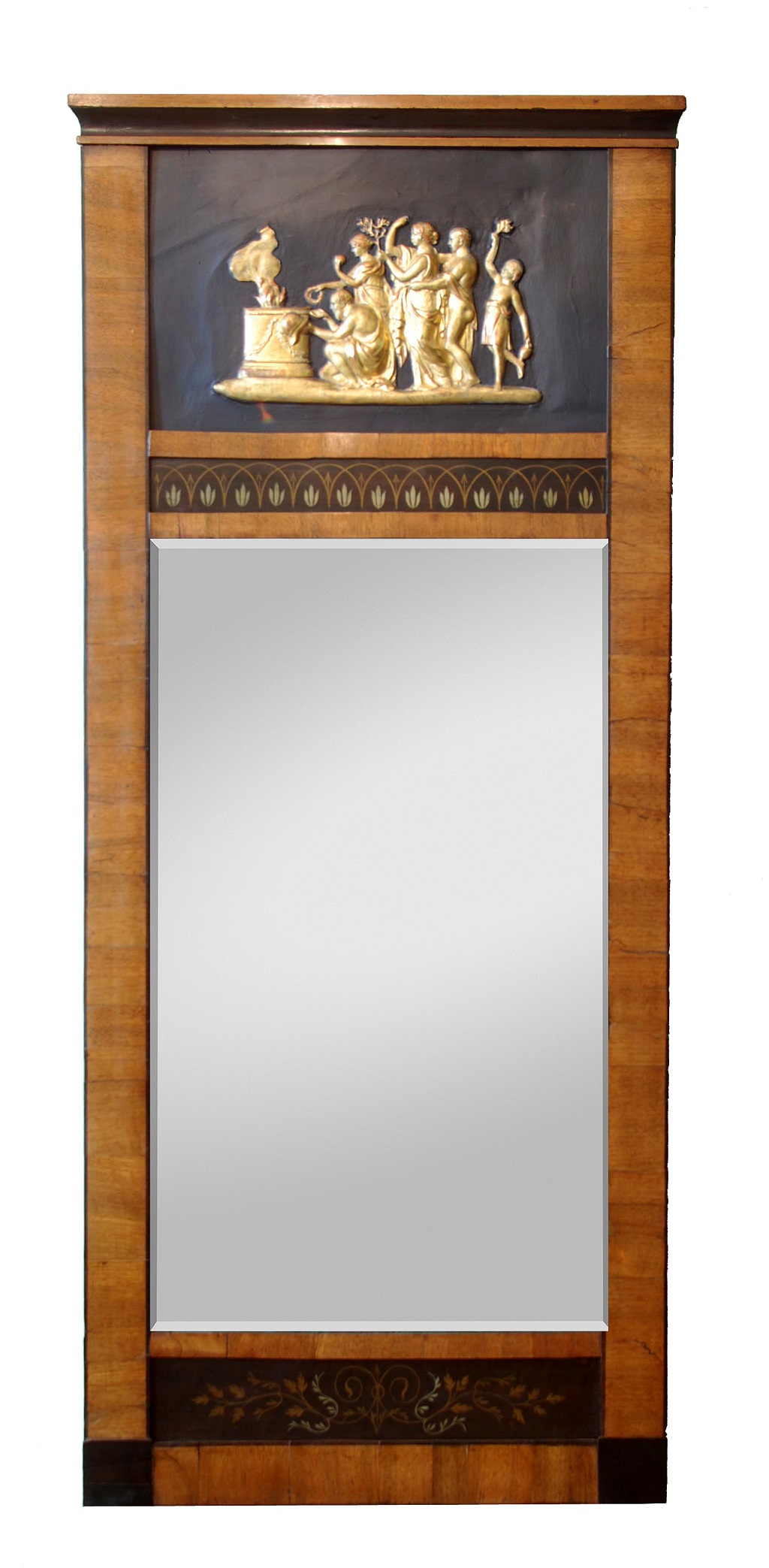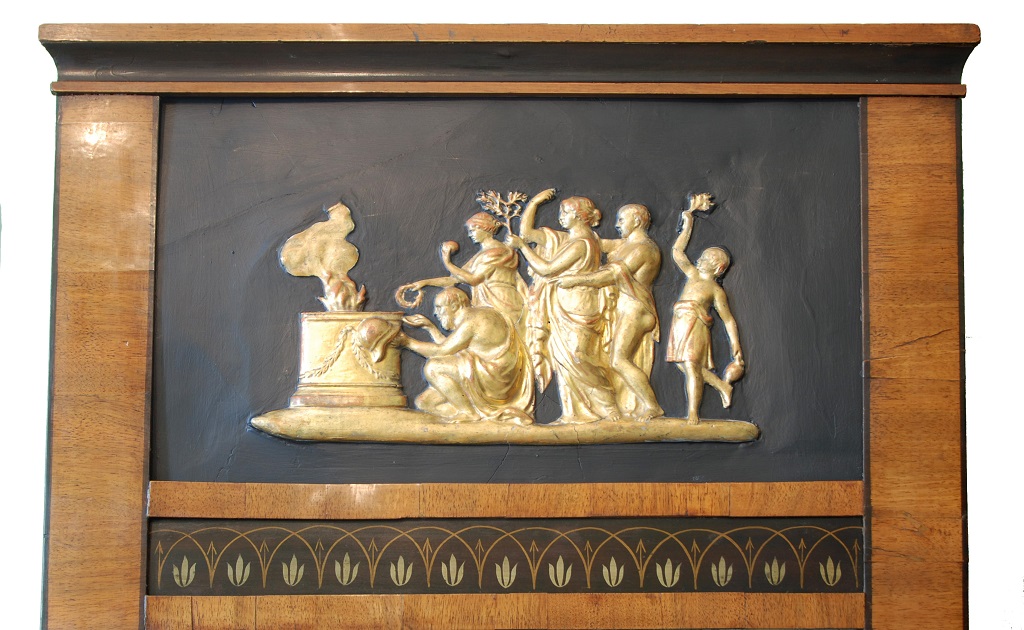 Rare mirror.
Early Biedermeier around 1815.
Walnut wood veneered on softwood corpus. Blackened pediment with gilded applications depicting a mythological sacrificial scene of the gods. Fine gold paintings and delicate inlays in the pedestal.
Simple graceful mirror in original condition.
Original glass, original patina.
Height: 129 cm | Width: 54.5 cm
The relief is a classicist depiction of an ancient fire sacrifice, to close the offered vegetable offerings apparently to a smoke victim.