Delicate Biedermeier secretary in wild cherry
Nr. 2272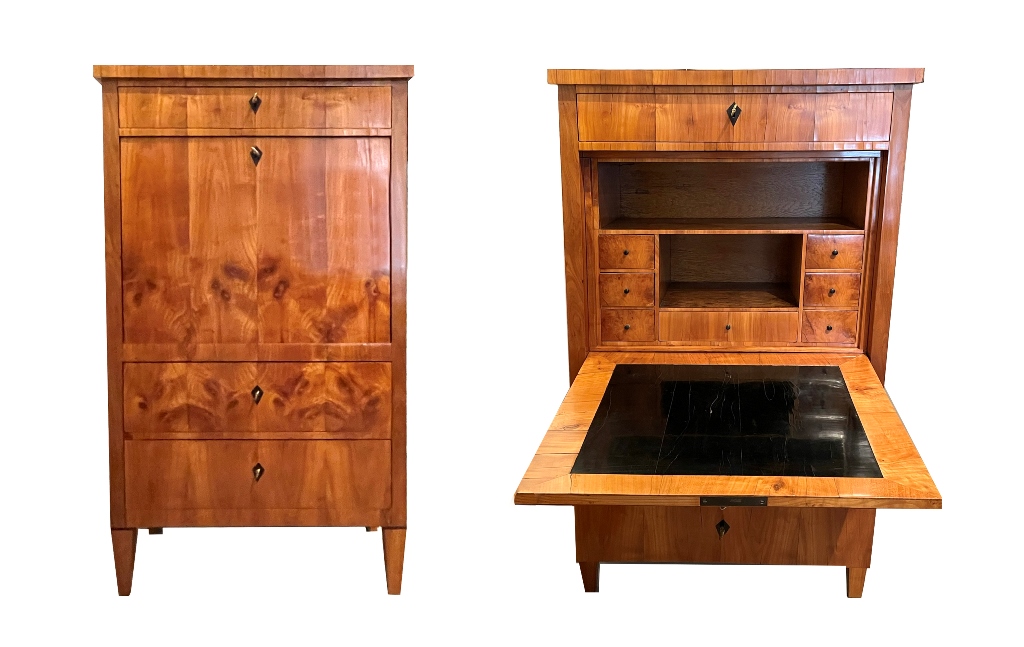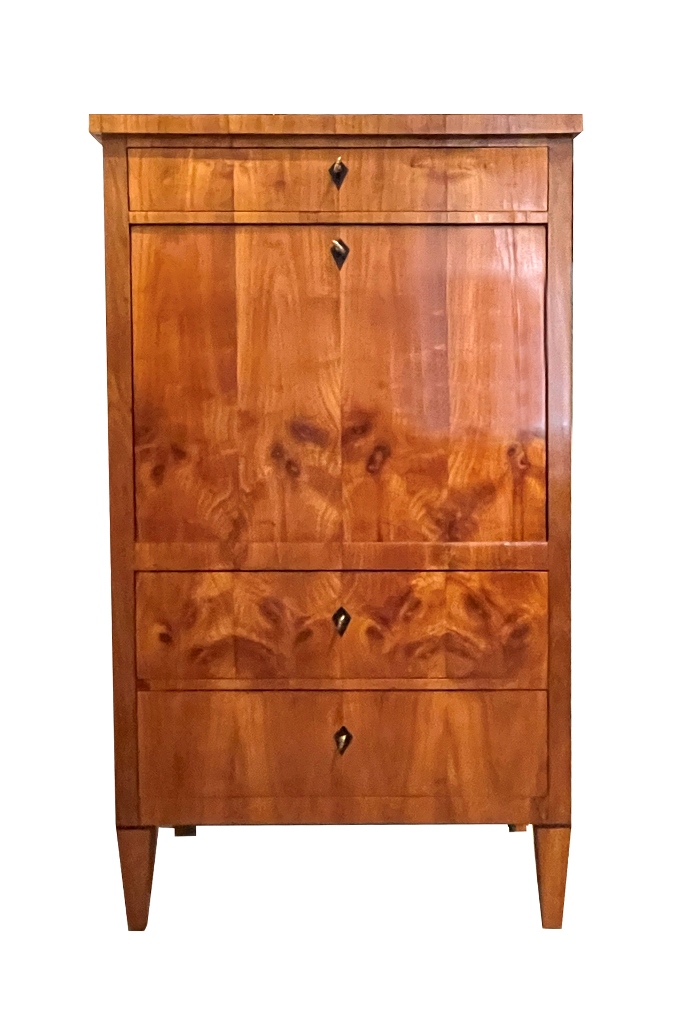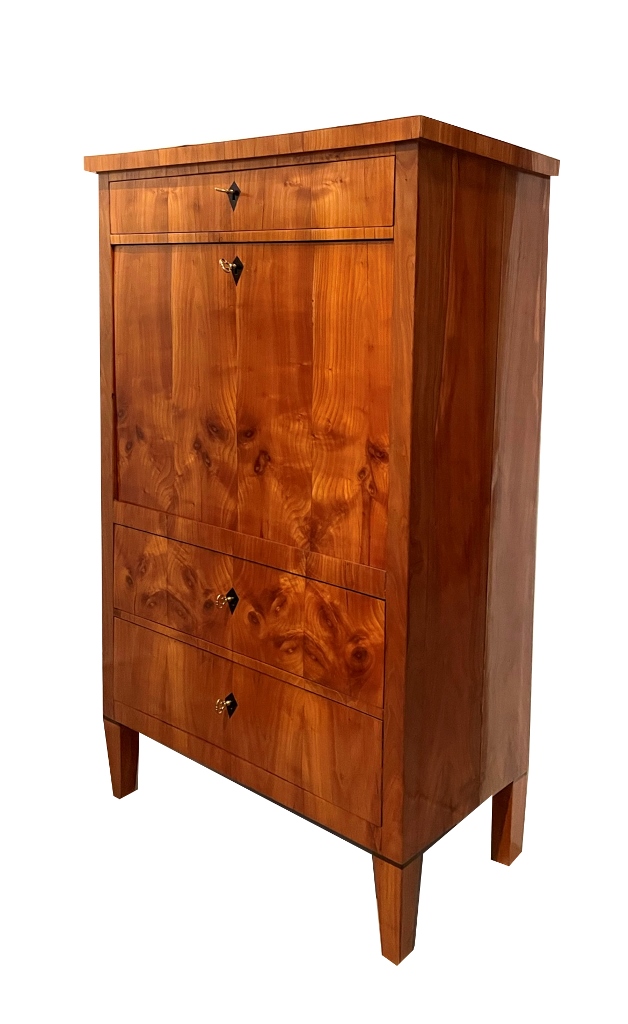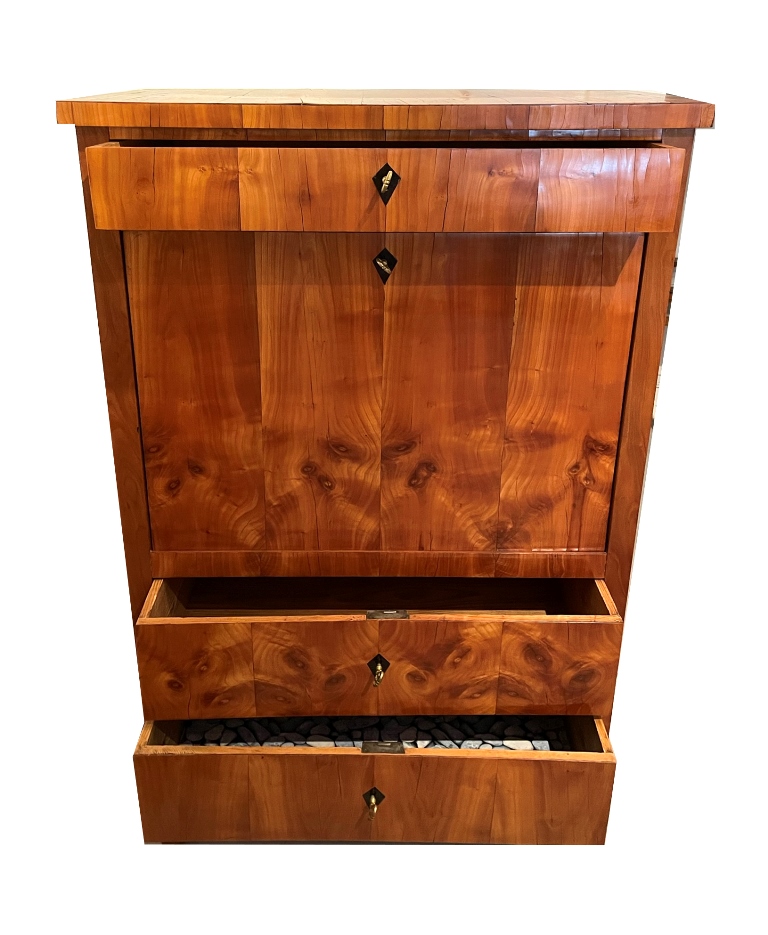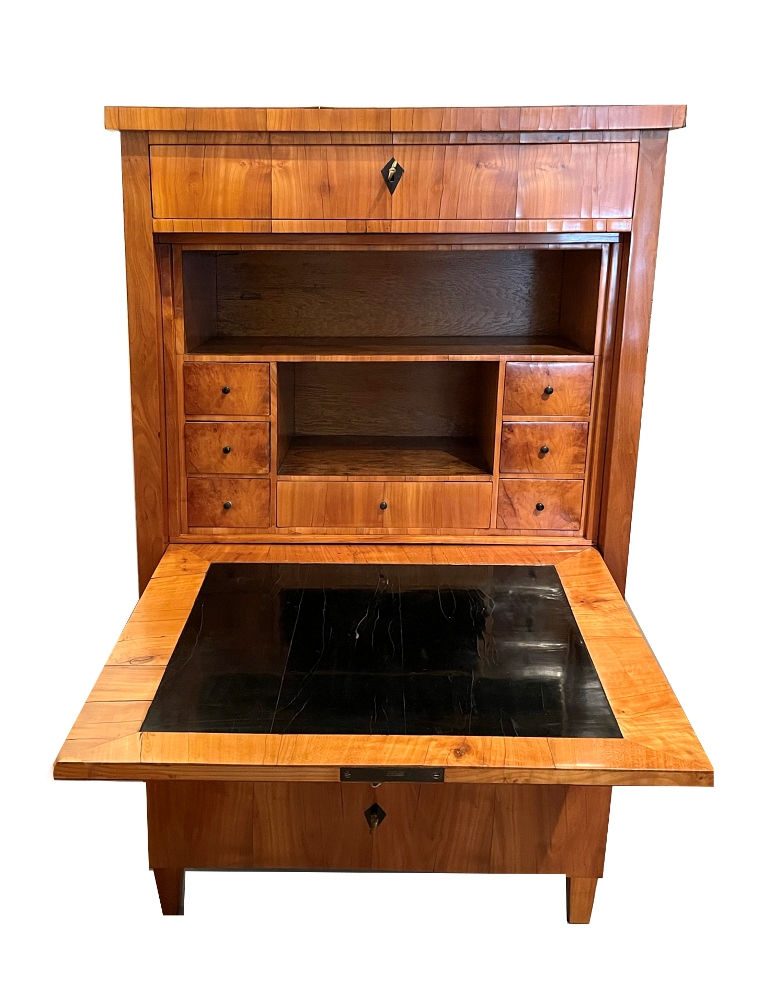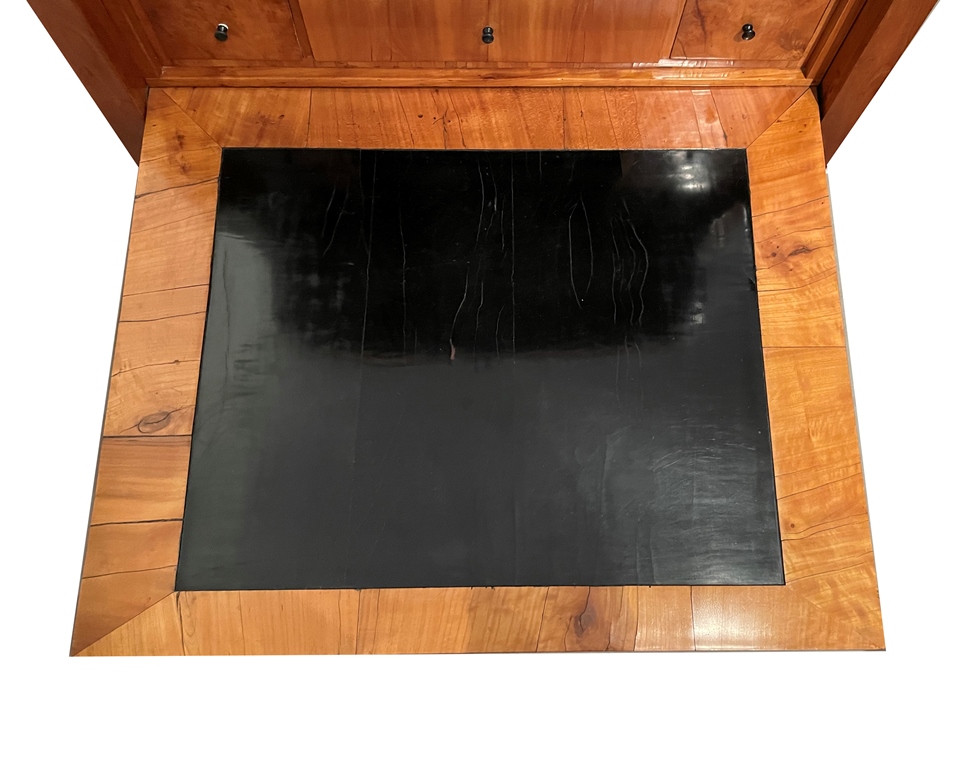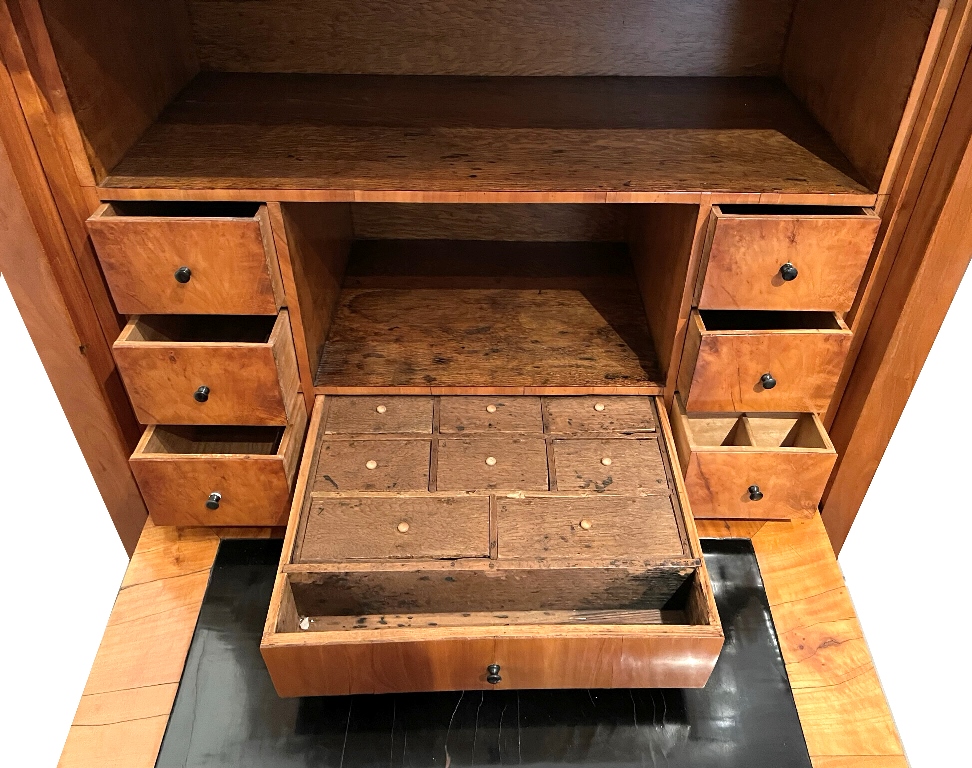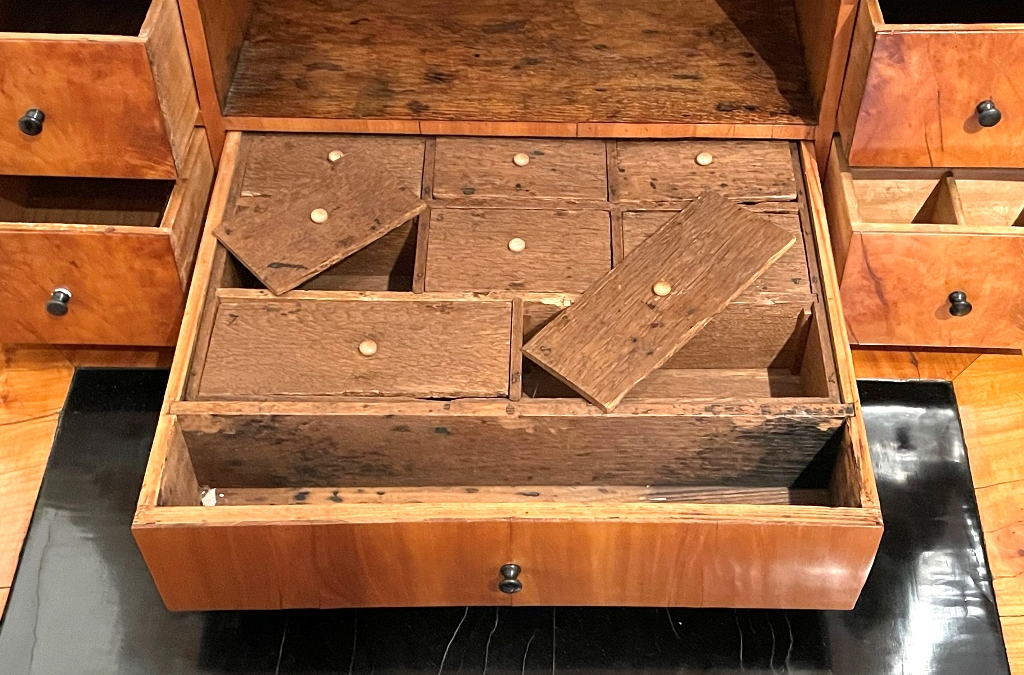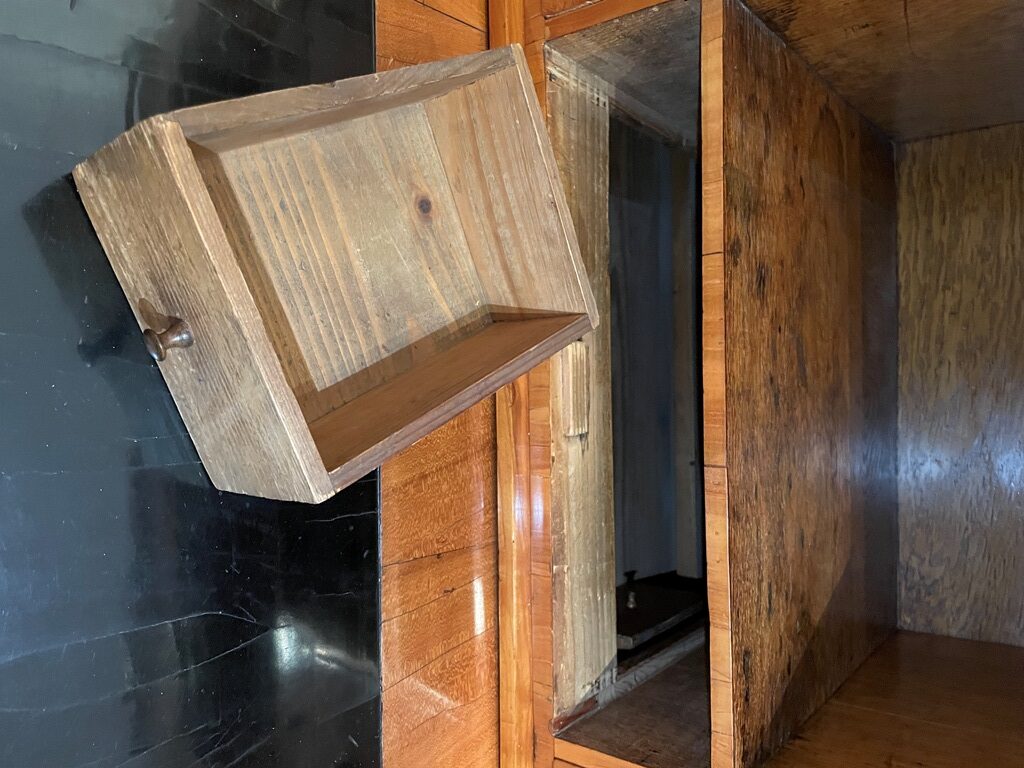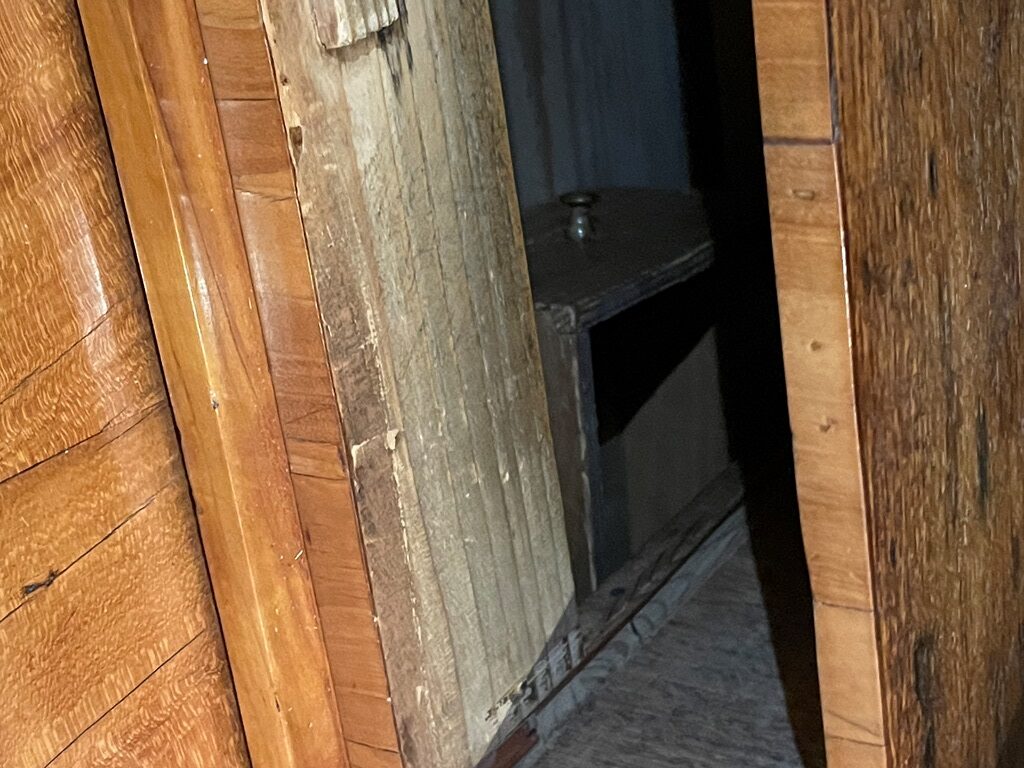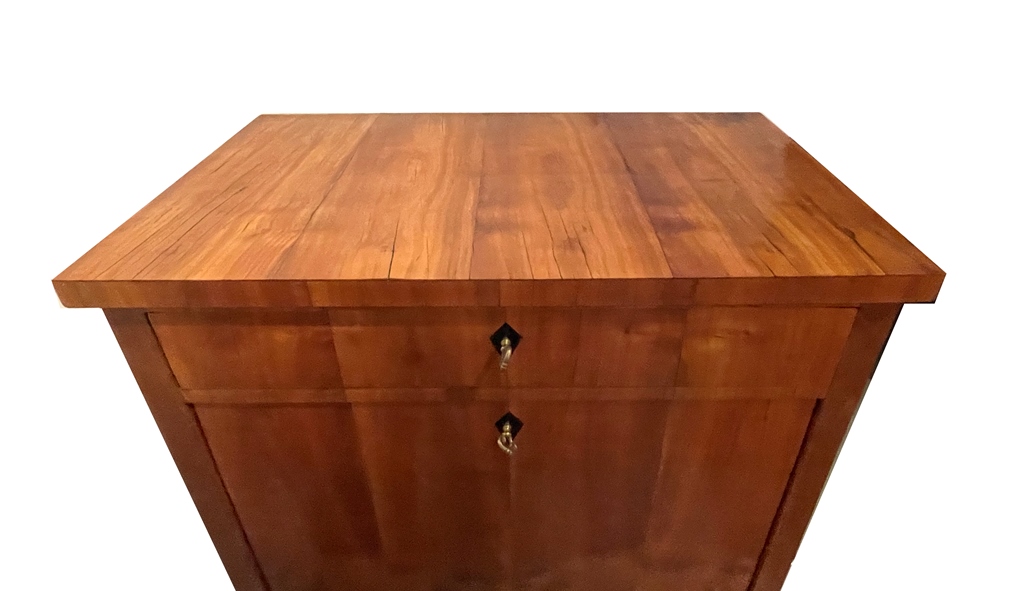 Delicate Biedermeier secretary in wild cherry.
Munich / South Germany around 1810-1820.
Wild cherry veneered on softwood corpus.
Interior with blackened writing surface and secret drawers.
The piece of furniture was extensively restored in the 1990s for DM 4,800 – but over the decades it has had drying cracks on the sides and on the top panel caused by underfloor heating.
But since it is a very nice piece of furniture, I am offering it at this low price for a hobby restorer or collector. You can also leave the condition as it is – all functions are perfect and it is really a very nice piece of furniture.
Height: 152,5 cm | Width: 86 cm Depth: 44,5 cm | 96 cm