Cherrywood cabinet by Hiltl
Nr. 1570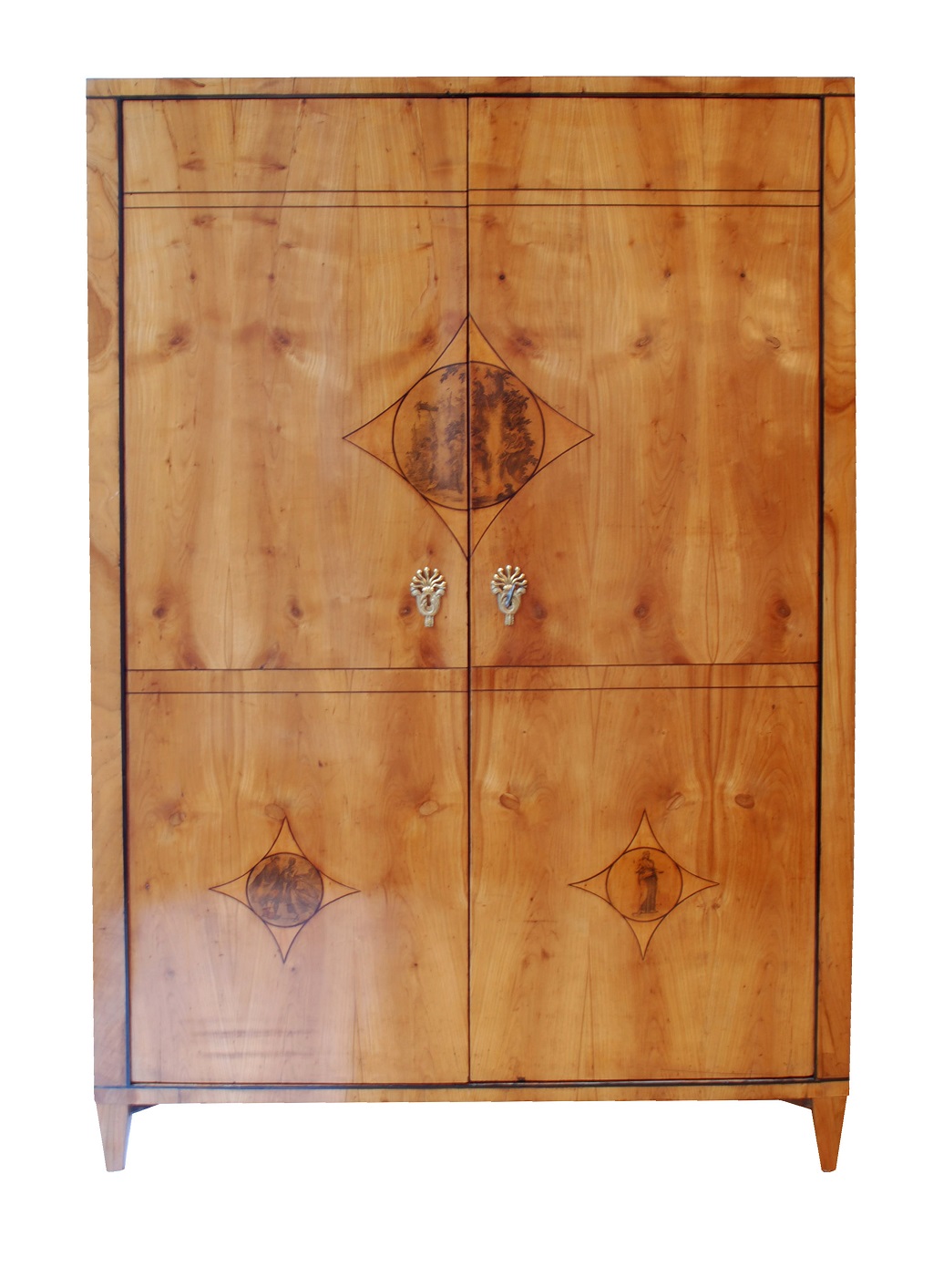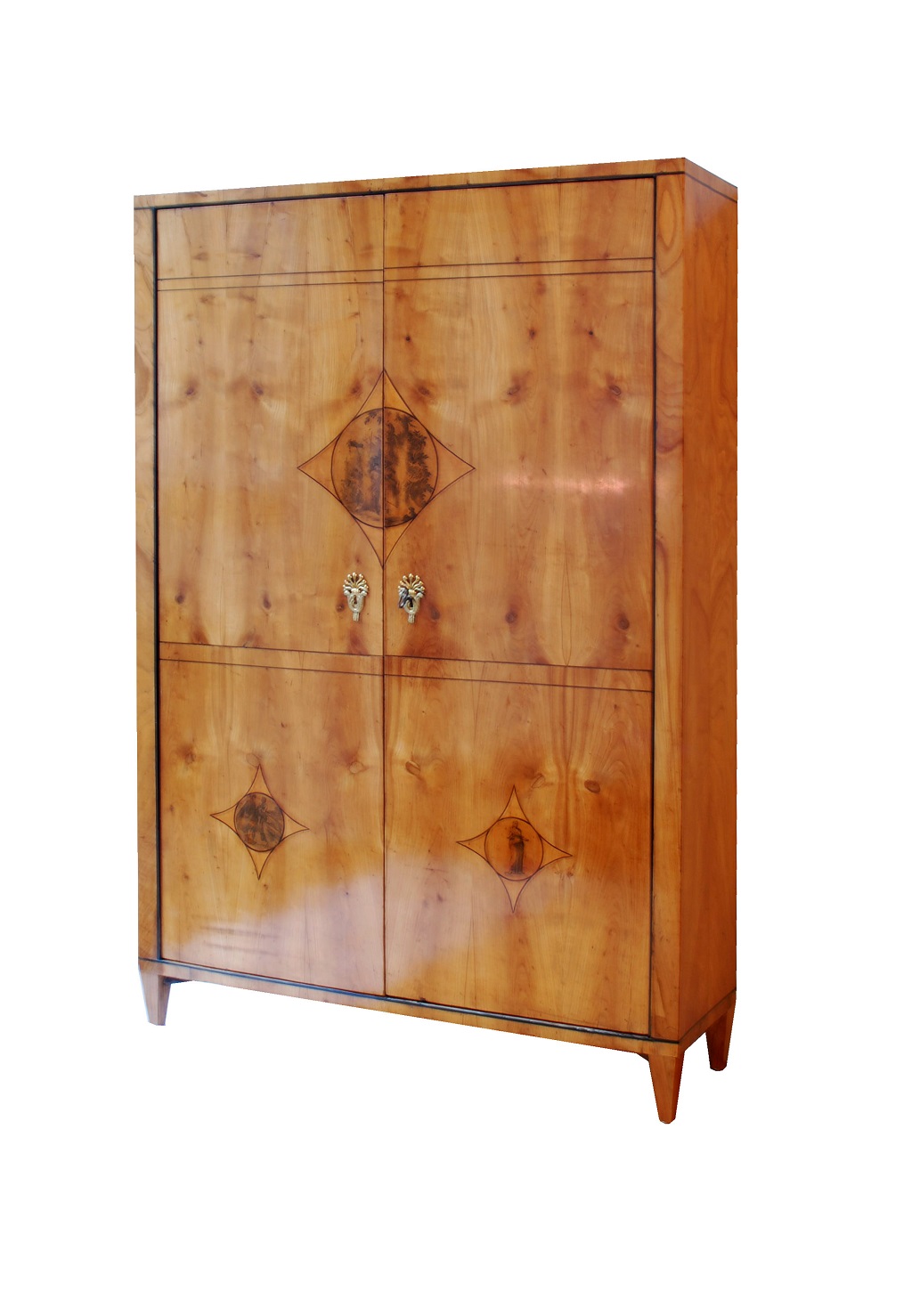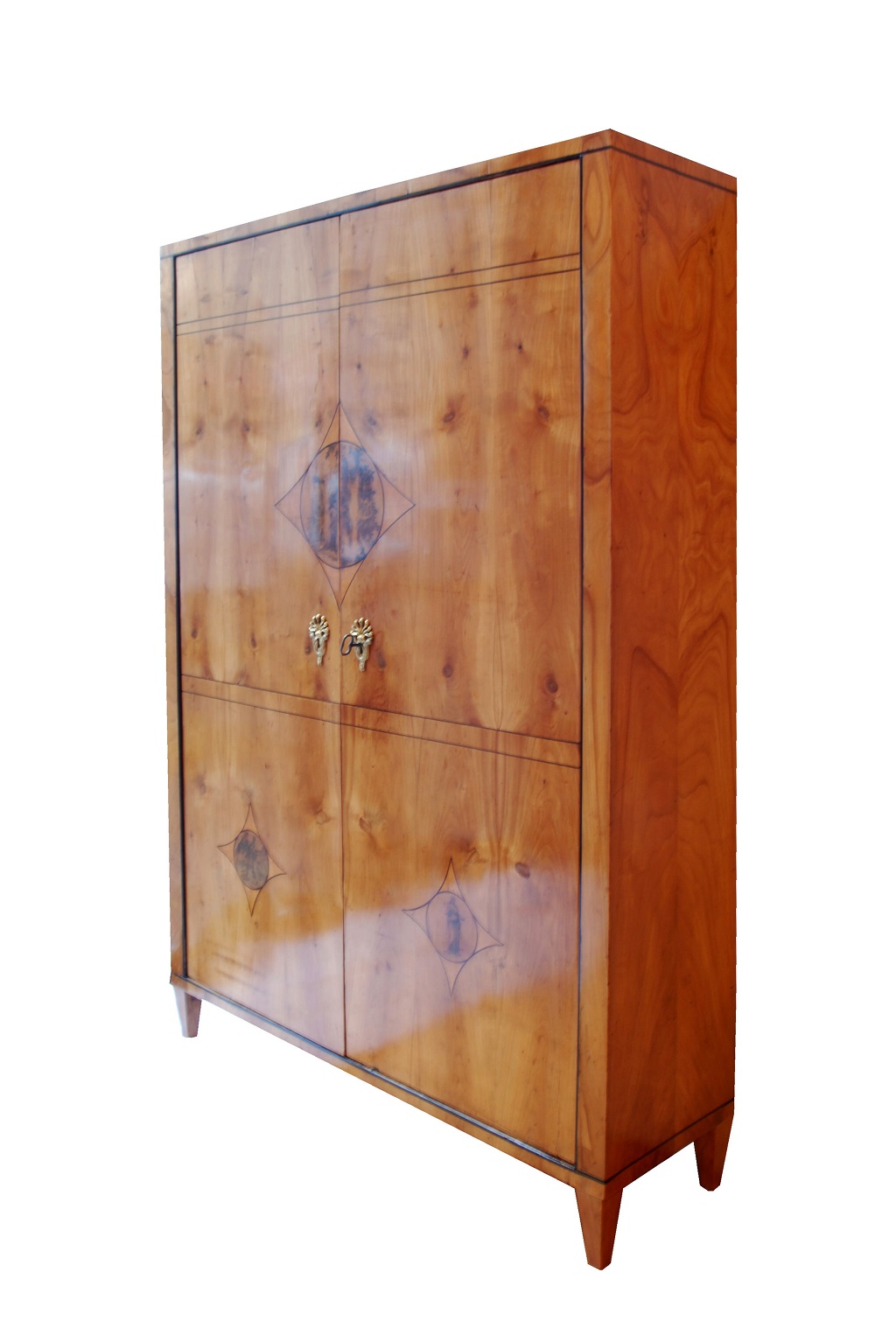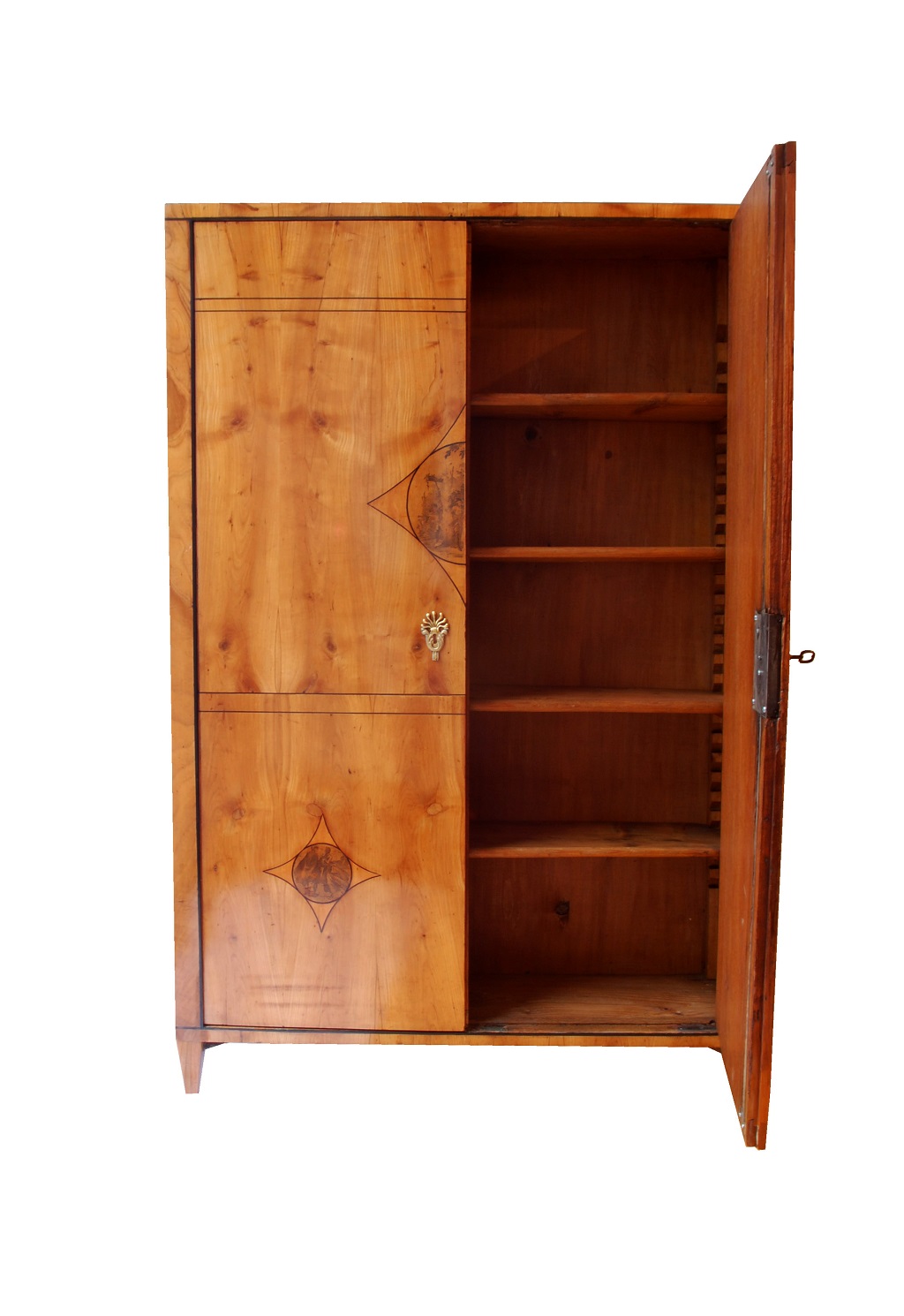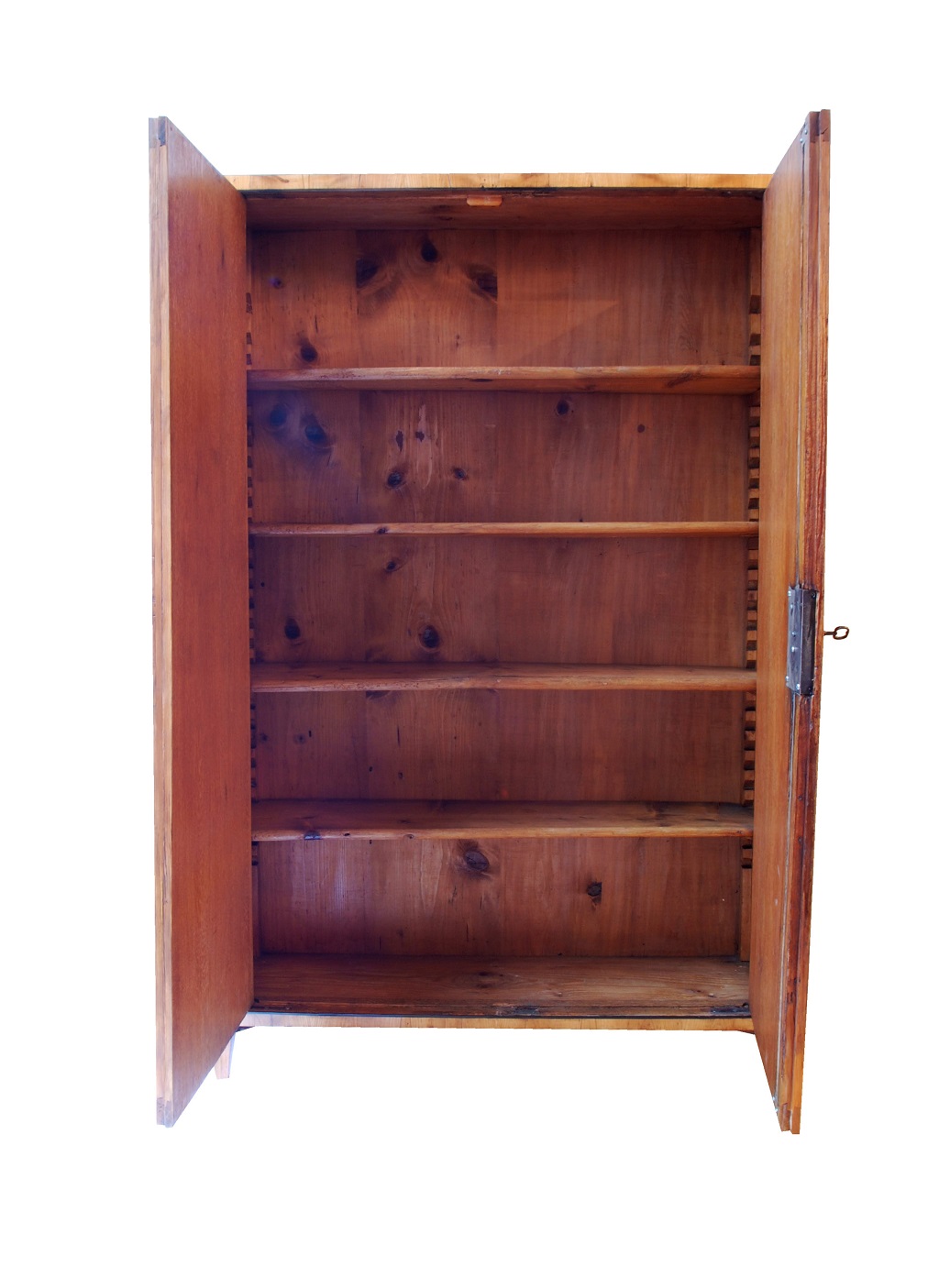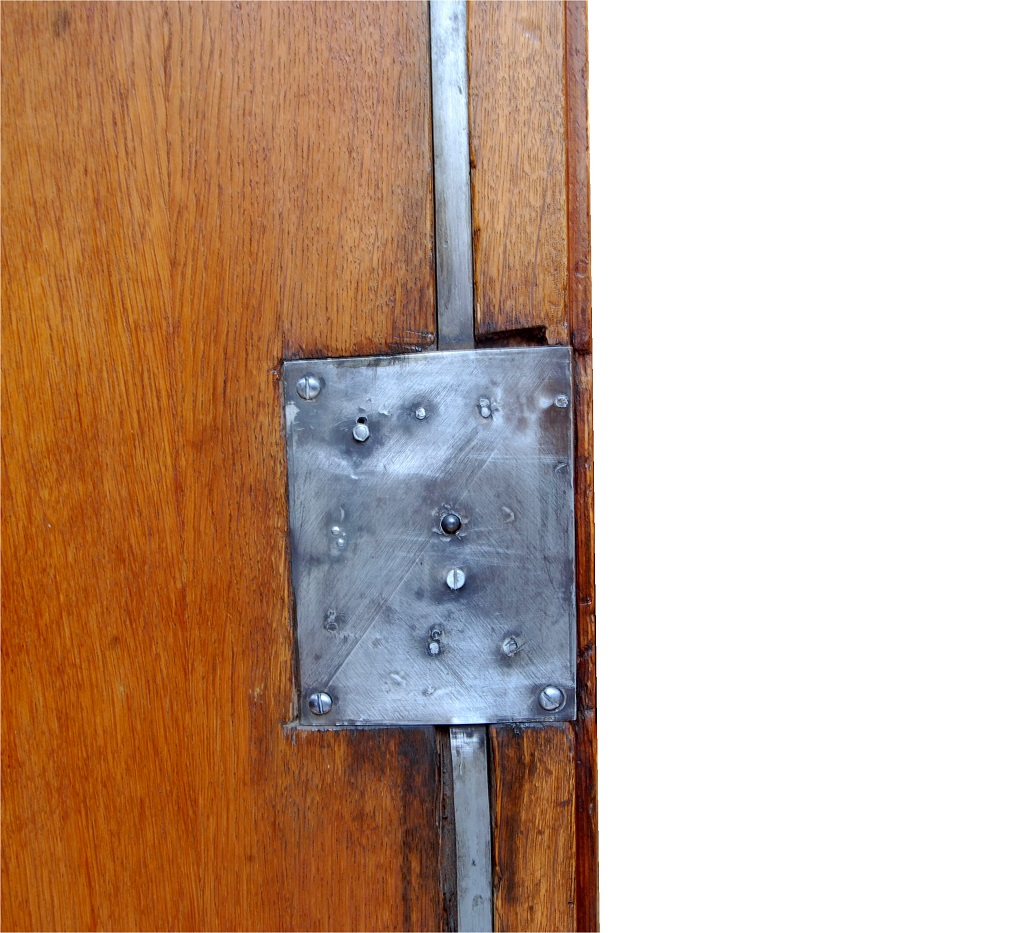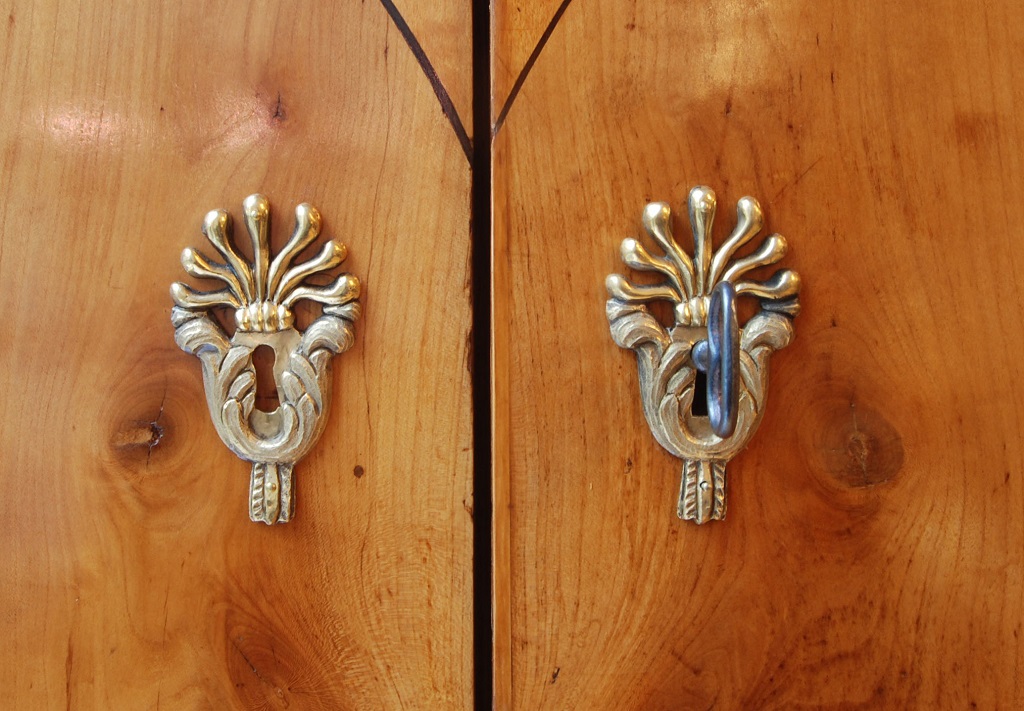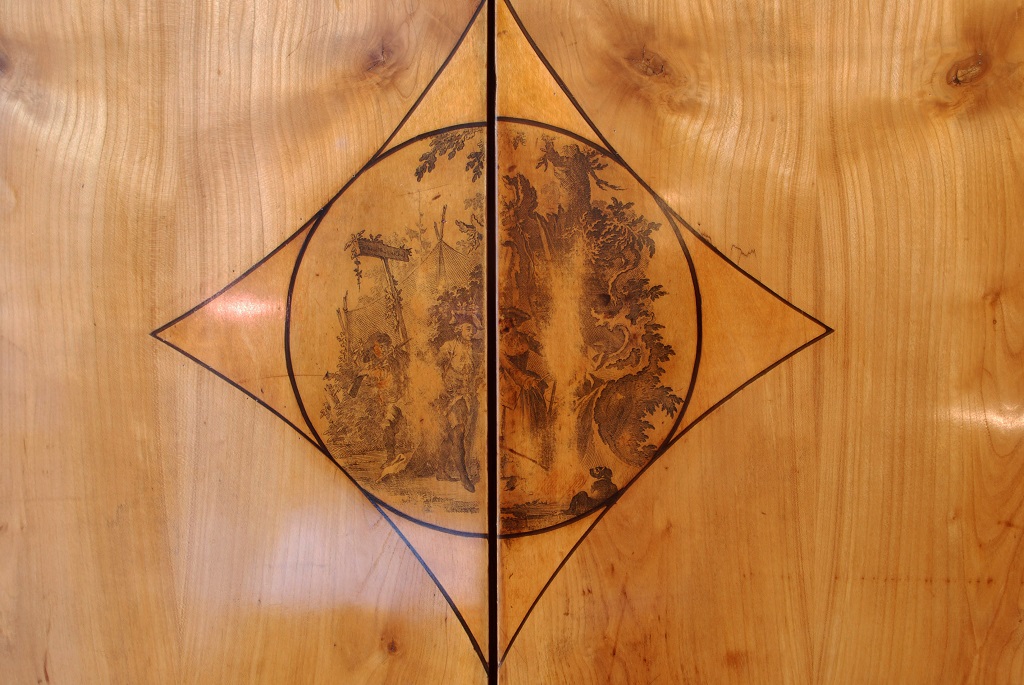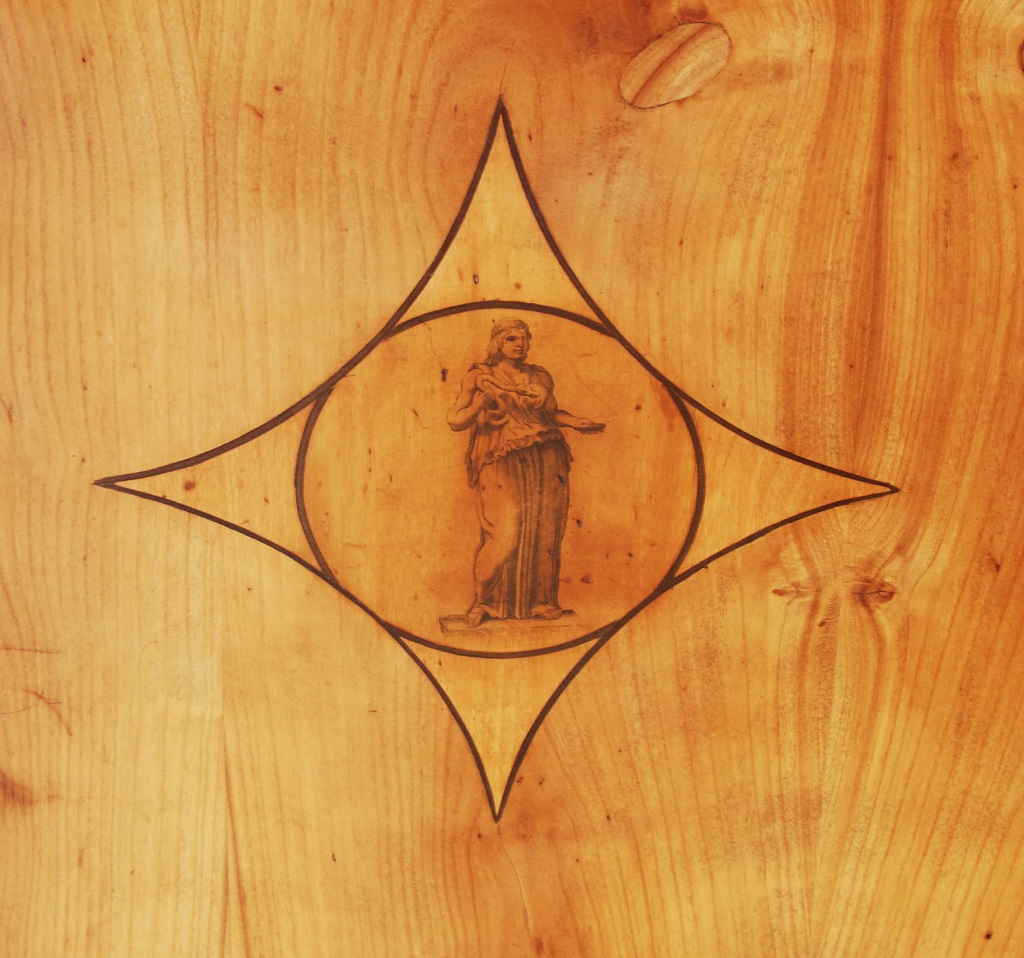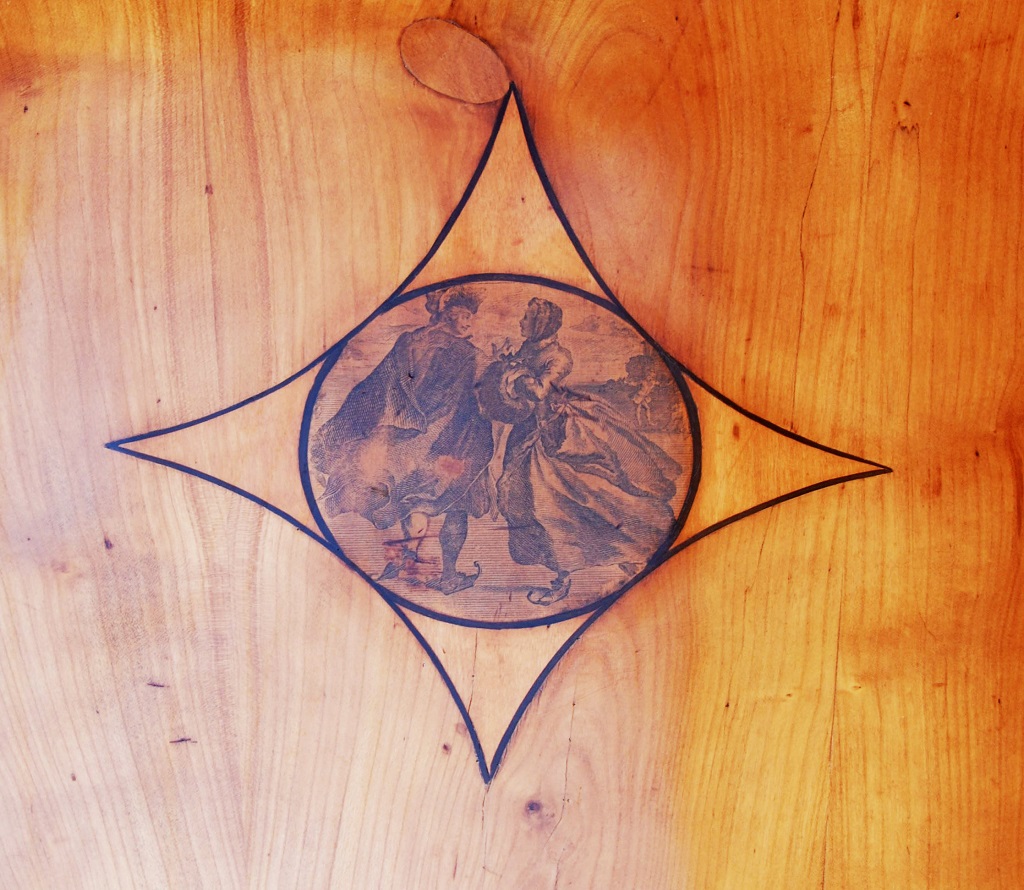 Rare cabinet from the workshop Hiltl
Munich around 1815. Early Biedermeier.
Cherry wood veneered on softwood body with framed ebonised edges in the frame fillings and frame edges.
The "Umdruck-Verfahren", so typical and rare for Hiltl and his workshop, depicts the female personification of the goddess "Hygeia" in the central central medallion extending over both doors – with a serpent in one hand and a Petri dish in the other – the The bottom two door panels are decorated with gallant scenes in the form of skaters and a couple hunting (the servant shoulders the killed hare, the lady holds the crossbow).
Originals probably from the 18th century. possibly taken from a narrative or the seasons symbolically.
The interior consists of 4 shelves – the original bar lock and the original gilt fitting are the original quality of the furniture owed and original.
An exceptionally rare and distinctive piece of furniture with a depth of only 30 cm – ideal for today's purposes.
Height: 146.5 cm
Width: 95 cm | Depth: 30 cm