Biedermeier-table from Gotha around 1820
Nr. 097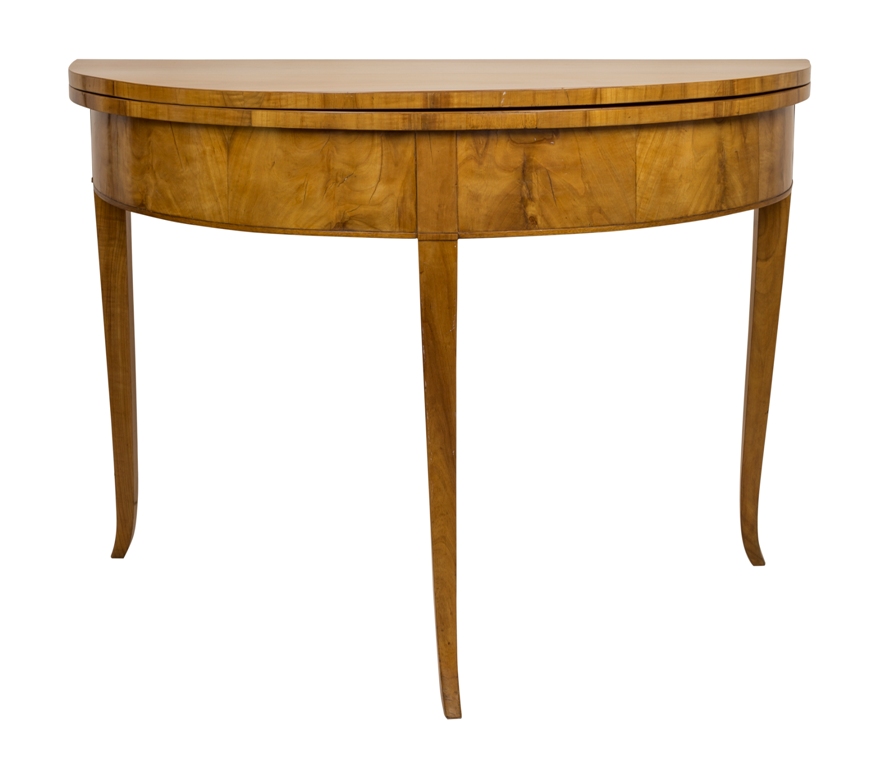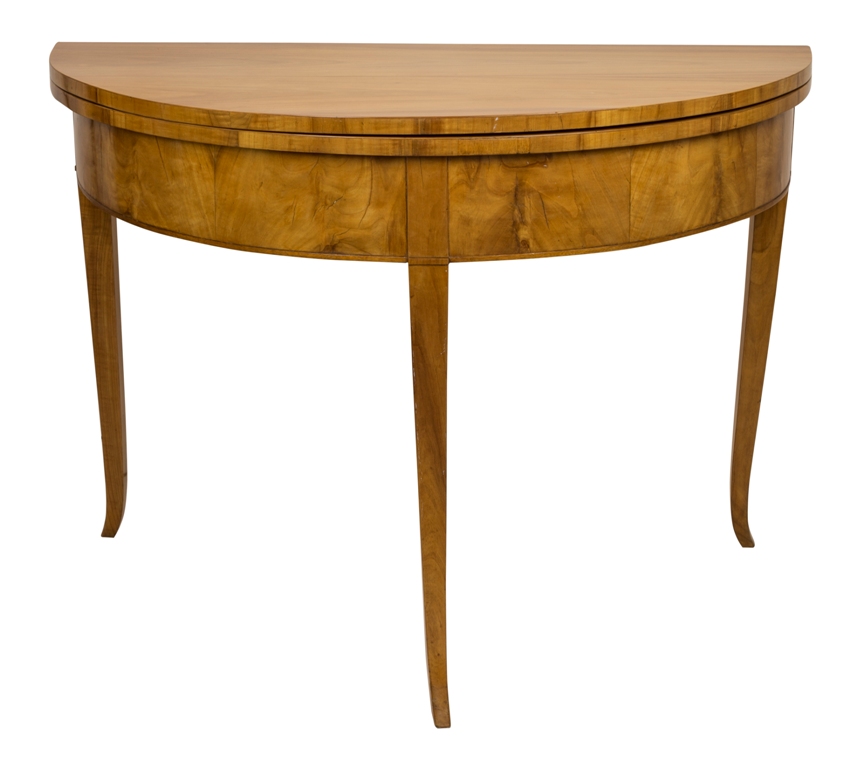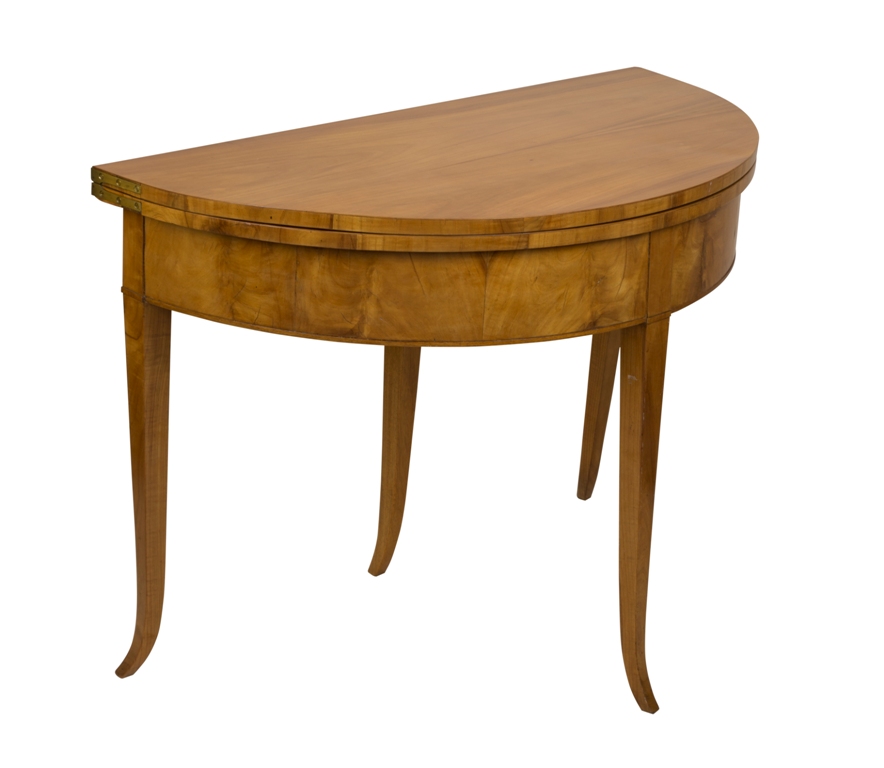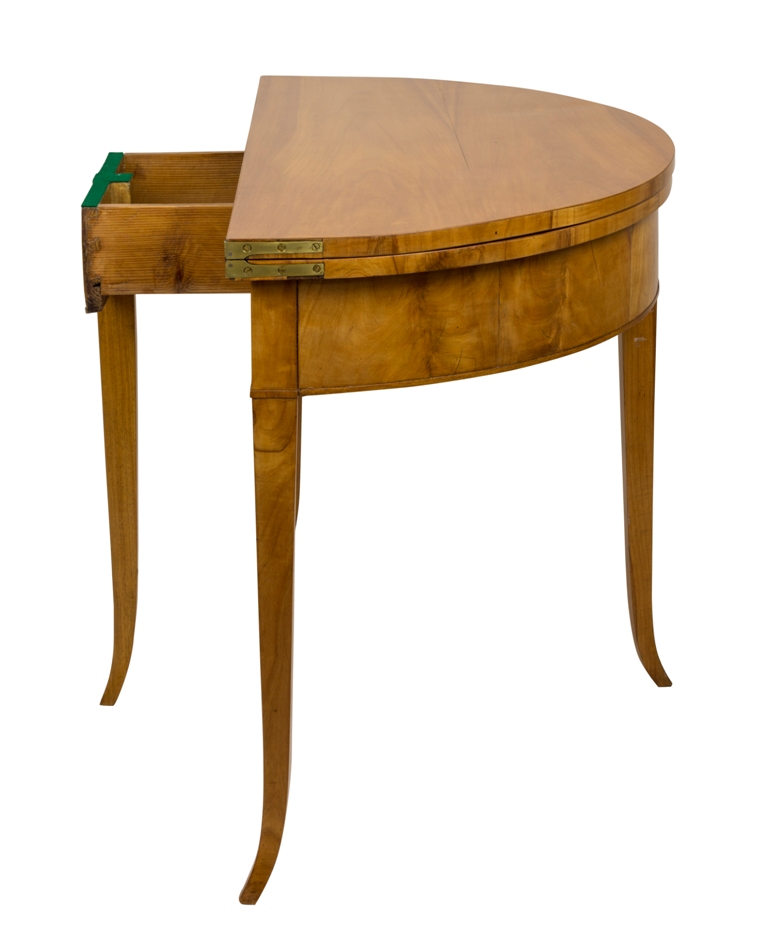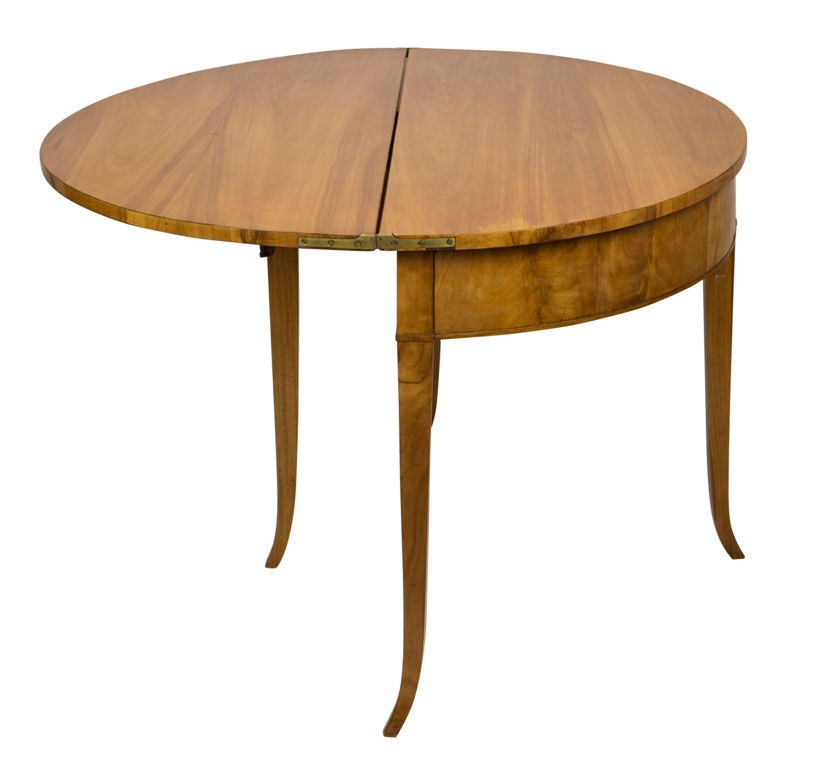 Biedermeier-table from Gotha around 1820
Apple tree veneer on soft wood corpus. 
Height: 80 cm
(31,5 inches)
Width: 110 cm
(43,31 inches) 

Depth: 54,5 cm
(21,46 inches)
109 cm (42,91 inches)
Biedermeier table from Gotha
This is a Biedermeier table from Gotha, dating back to around 1820. It features applewood veneer on a softwood body, with a retractable leg at the back to support the opposing veneered tabletop. This table can be used as a Demi Lune or as a round table.
Biedermeier tables were an important part of furniture design during this era in Germany, which lasted from about 1815 to 1848. Biedermeier tables were known for their simple elegance and clean lines. They were often made from high-quality woods such as mahogany, cherry, or walnut and often featured decorative elements such as inlay work, carvings, or marquetry.
There were various types of tables, including dining tables, console tables, side tables, and writing desks. Dining tables were often extendable to accommodate more guests, while console tables were typically narrow and long, often used in hallways or other narrow areas. Side tables were often smaller and used in living areas to hold lamps or other decorative items.
Biedermeier tables are still highly sought after today and are replicated or sold by furniture manufacturers and antique dealers worldwide.
Biedermeier at RSA Wiesbaden
You can find a wide selection of Biedermeier furniture and decorative art pieces.
Regine Schmitz-Avila – your Biedermeier specialist for cabinets, tables, and chests.